What is a drop shadow on an image?
In graphic design, drop shadow is simply an effect that involves drawing elements that resemble an object's shadow, ultimately leaving the feeling that the object is a little above what's behind it. In essence, you are creating a more realistic feeling to your product image, mimicking how it would normally look like when visualized in real-life. Typically, it appears as a dark overlay that covers a particular part of your image to make it seem three-dimensional.
When and why do you need a drop shadow on an image?
Applying drop shadow to your product images can help you set an entirely different where shoppers can connect with the products more emotionally. Even when using a simple white background for your product display, including a relic deop shadow can introduce more focus to your product, leaving you with a more professional-looking picture. Regardless of your sector or niche, the drop shadow technique can add different perspectives, dimensions, and greater levels of depth to your image. If these are what you seek in a product image, then you may want to start implementing drop shadow moving forward.
How to add drop shadow in Photoshop
Having clarified what is a drop shadow and why you should be considering it, here are some straightforward steps to add drop shadow in photoshop to your product images.
Step 1: Remove object background
To go the easier route, you can one-click remove the background in batch using BGremover, which automatically completes the entire process for you with AI. However, on photoshop, navigate to windows and click on layers. Cut the product away from its background and put it on a different layer. Make the background invisible by selecting the eye icon near your layers.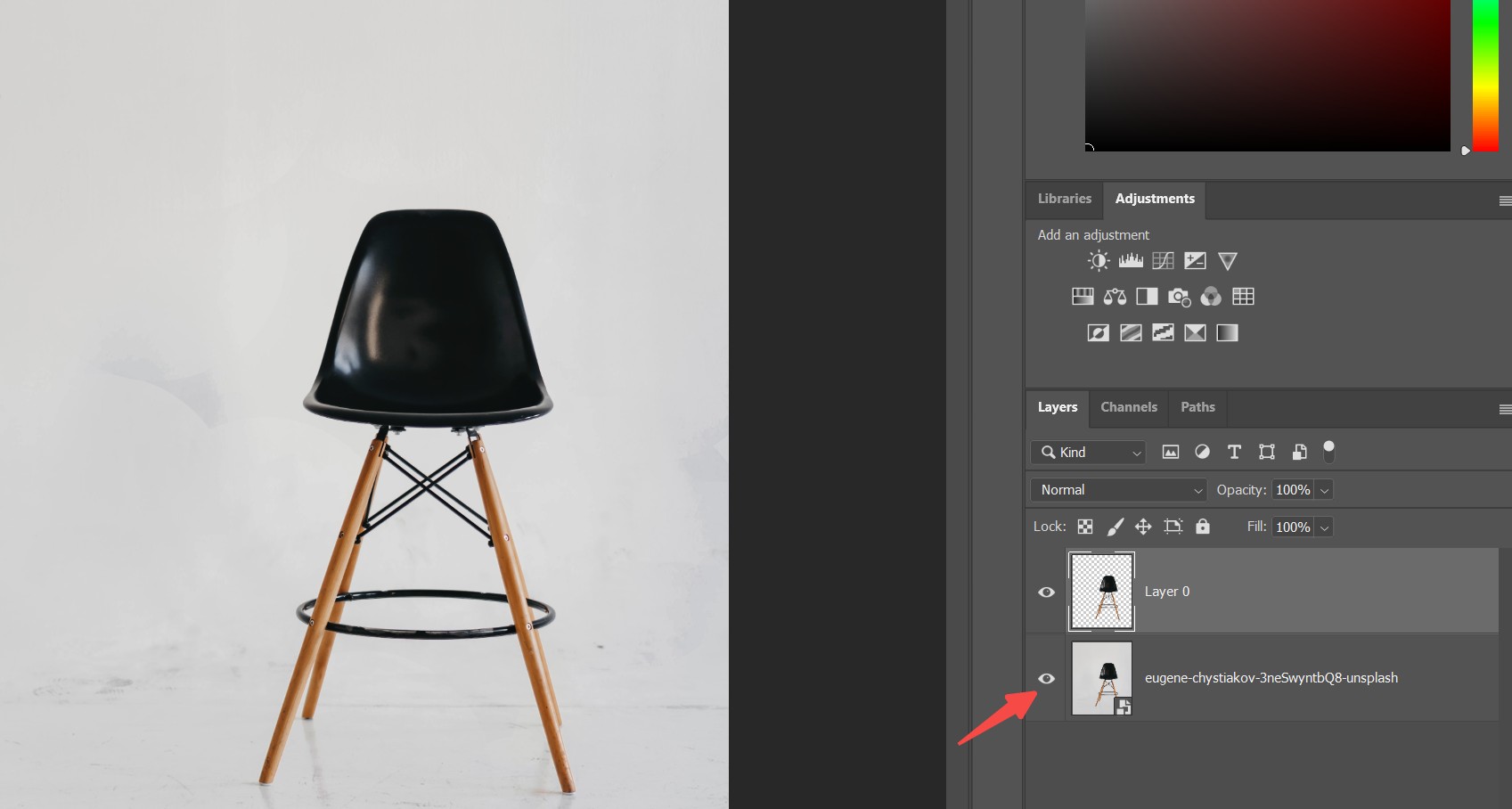 Step 2: New background
Select layers, then choose a new layer. Edit the layer and fill it with your preferred color. Of course, you can still use BGremover to do this, this background remover also supports changing or replacing background.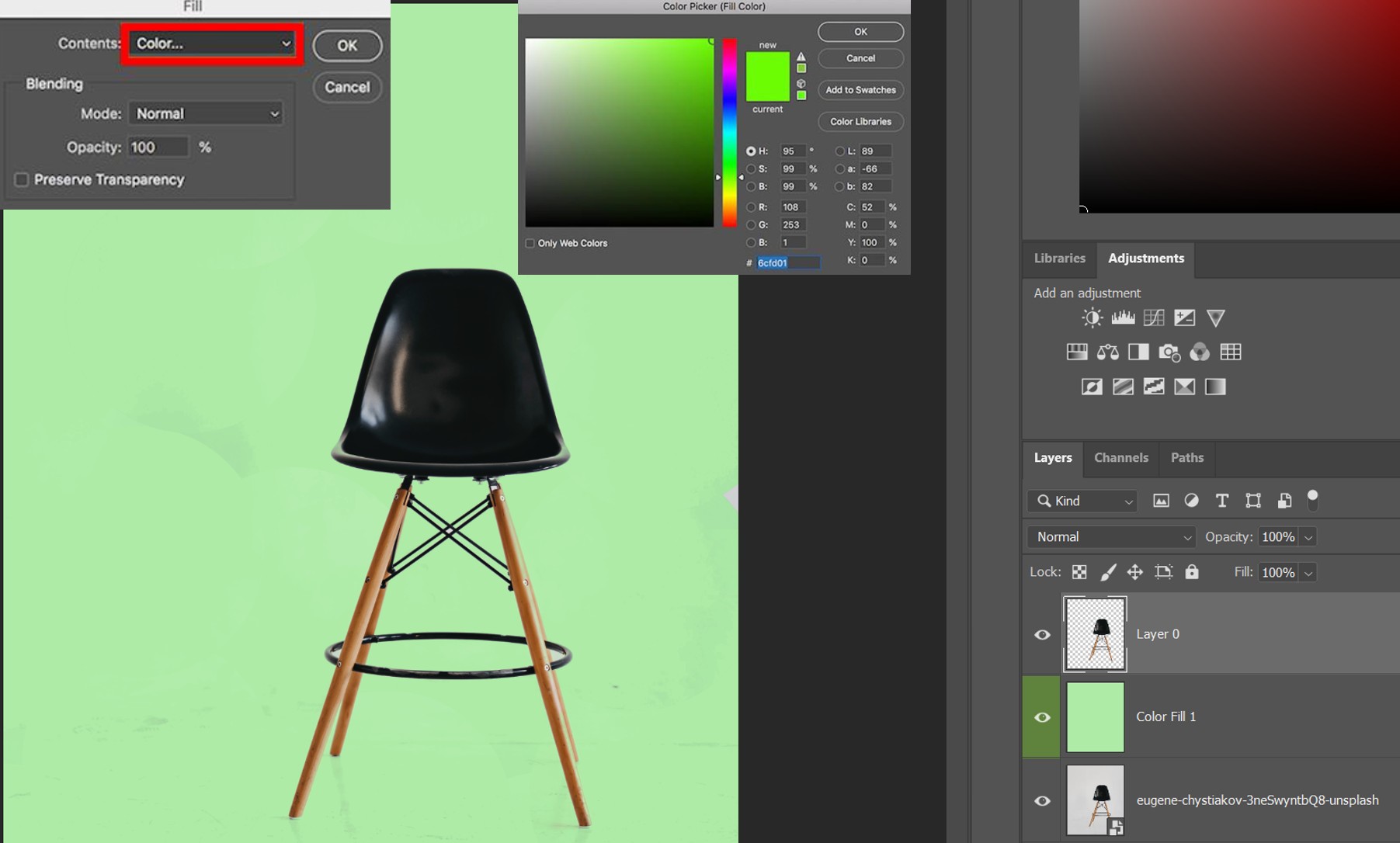 Step 3: Select a color for your shadow
Now, you need to find a color that mimics real shadow. Advisably, use an eyedropper tool to select a color and darken it to look like a real shadow.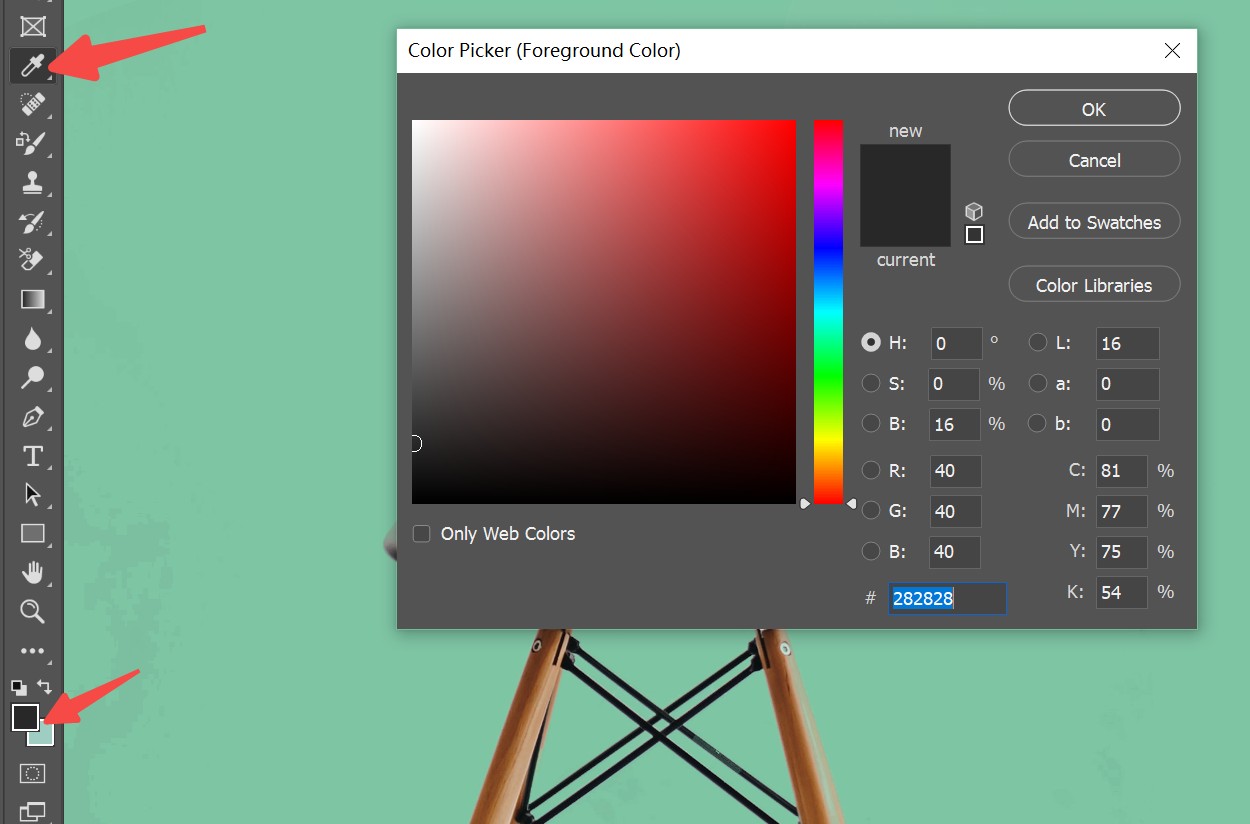 Step 4: Add a drop shadow to the image
Select your isolated object layer I.e. the layer without background. Pick the Fx option present that under layer palette, and pick drop shadow.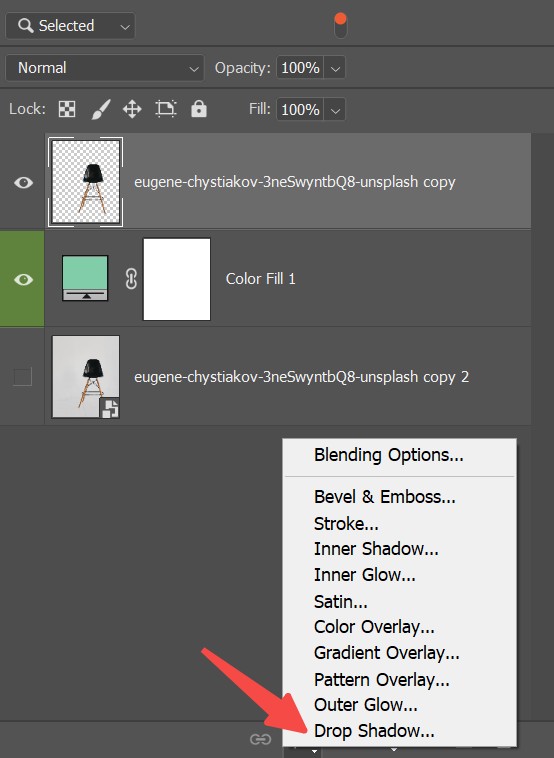 Now, you can see a dialogue box for drop shadow in photoshop. Set the color to your preference, and fine-tune the spread, size levels, distance, and opacity till you achieve the best result. Your distance is simply how much length between the image and shadow. Spread is the broadness, and size is how soft or hard you want the shadow to be. Also, you have to adjust the position, and you can easily achieve this with the clock-shaped icon present in the dialog box. Then, click OK.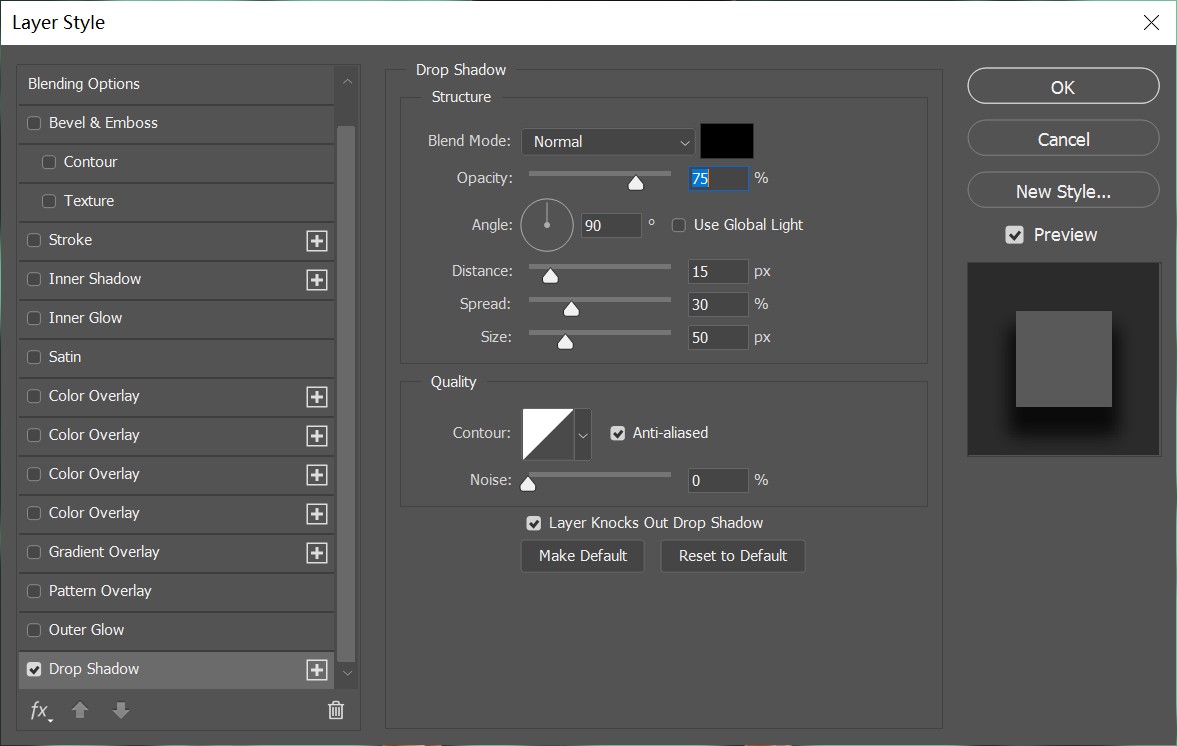 Step 5: Create your drop shadow layer
With this, you can separate the shadow from the object, so you can modify and edit either element independently. Click OK for any dialogue that pops up.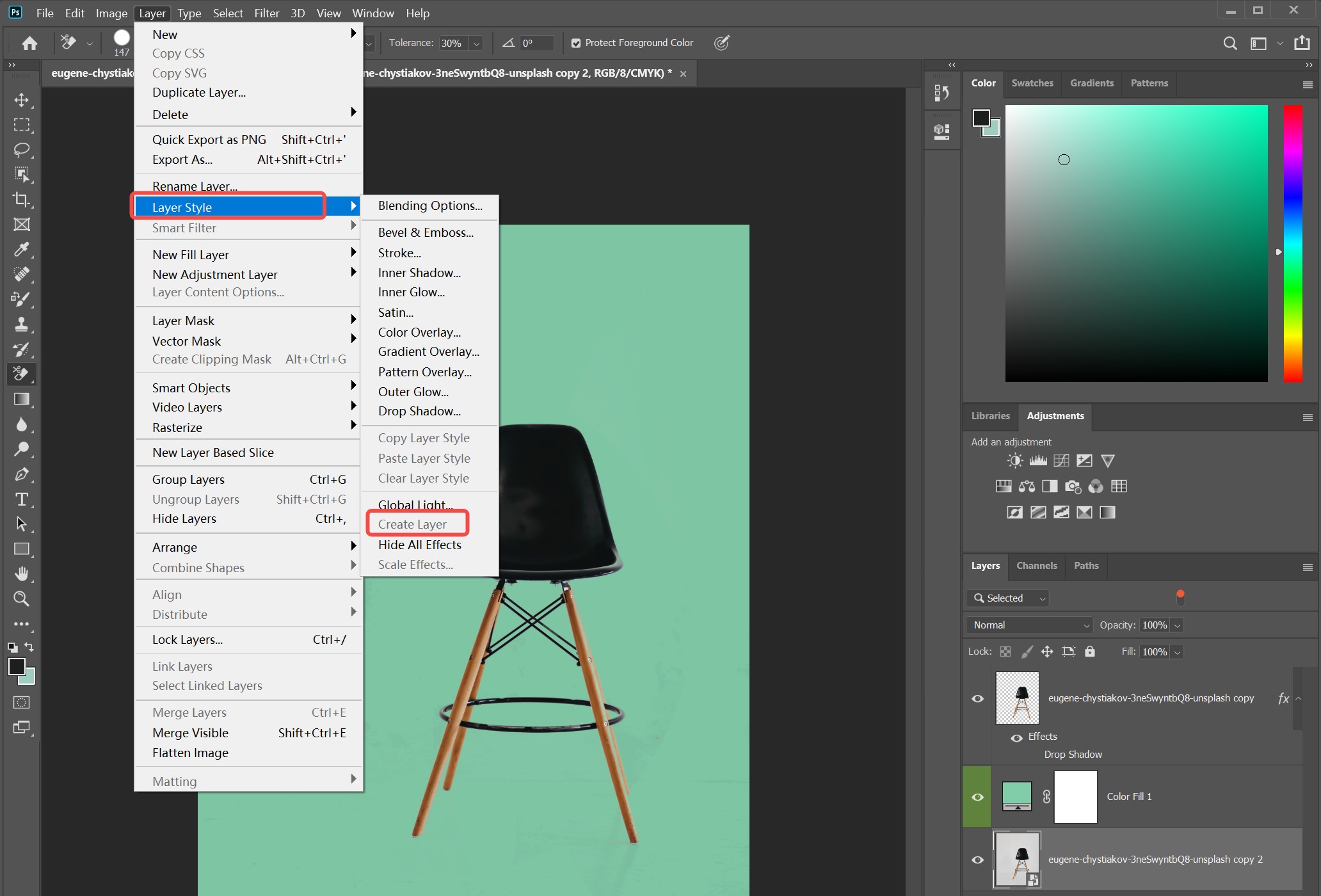 Step 6: further adjustments
Now, you can further modify your drop shadow. You can select the edit button, click transform, then distort to introduce some distortions to your shadow. Don't forget to select the newly creator shadow layer before doing this.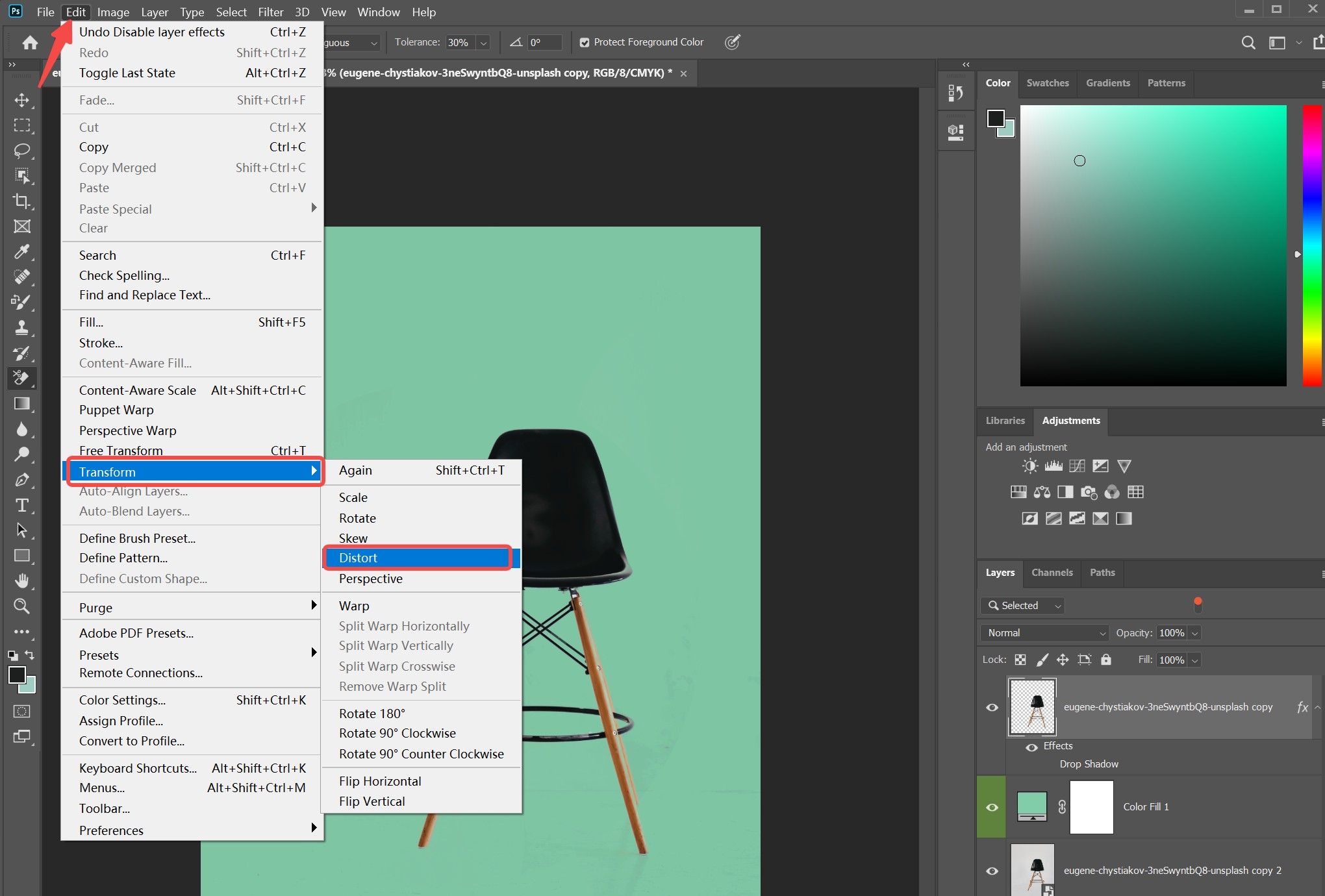 Step 7: Save the image with a drop shadow in your preferred format.
Conclusion
By now, you should be able to add deep shadow in Photoshop without any hassle. The alternative tool VanceAI is a good tool to edit photos. The process can be somewhat complicated for beginners. However, after several trials, you should be a pro in no time. And by applying this to your product images, you should brace yourself – you're about to see a significant rise in your product reception and sales alike.
Also read Picsart Review: How to Remove Background in Picsart.
FAQs
1. Can I add a drop shadow to text or logos?
Of course yes you can. You can add drop shadows to any graphic element, and with the drop shadow photoshop feature, the entire process becomes even more approachable. However, while it's possible, it's not advisable. According to some graphic design experts, one of the fastest routes to ruining your logo or text is adding drop shadows to them.
2. Can I remove the drop shadow from an image?
Yes. Fro, the illustration above, we advised creating a new layer for your drop shadow. By doing this, you can get rid of the drop shadow at will. However, to take the easiest route, you can simply use BGremover, the automatic AI-powered background remover tool to help you get rid of the entire thing without lifting a finger.
Do you find this post helpful?
Yes
No