Best 7 animated text generators
An animated text generator is a very useful software tool that enables you to make the digitally movable text for your social media post, website, blog post, video title, or newsletter. Let's discuss the best animated text gif generator software with their pricing and working details.
1. Adobe Creative Cloud Express
Pricing: this gif text generator offers memberships in different tools ranging from $9 to $49 per month.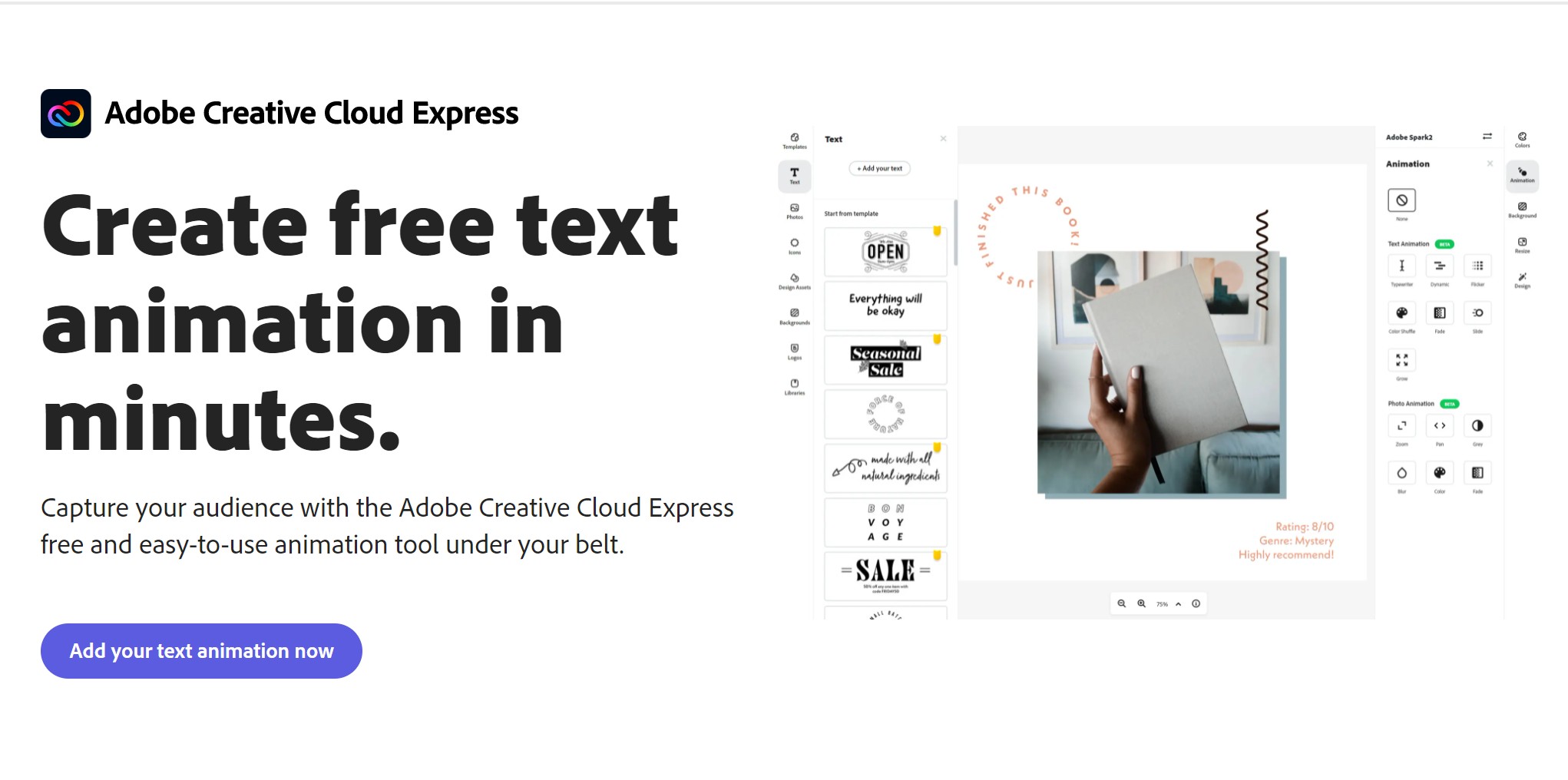 Essentially, Adobe creative cloud express is a collection of creative online tools for editing, designing, and development. Adobe also offers animated text generator services. But every single feature and option available on Adobe is top-notch and best in comparison to other animated text gif generator tools. Adobe is very famous among people because of its professional-level editing and text illustration options. Here we have mentioned a step-wise guide for generating animated text on adobe.
2. Animaker
Pricing: The yearly bill for this animated text maker is $120 for standard and $220 for premium.
It is an online animated text generating software that allows you to create quality animated text Animaker is quite different from other animated text generators because it has a distinctive collection of pre-designed characters, icons, and background templates. The worthiest feature of Animaker is the appearance and disappearance of text from the screen. Options like custom fonts, using an image for the background, and changing animation effects give Animaker a very professional look.
3. loading.io
Pricing: This animated text maker offers membership for $3.33 a month and $39 yearly.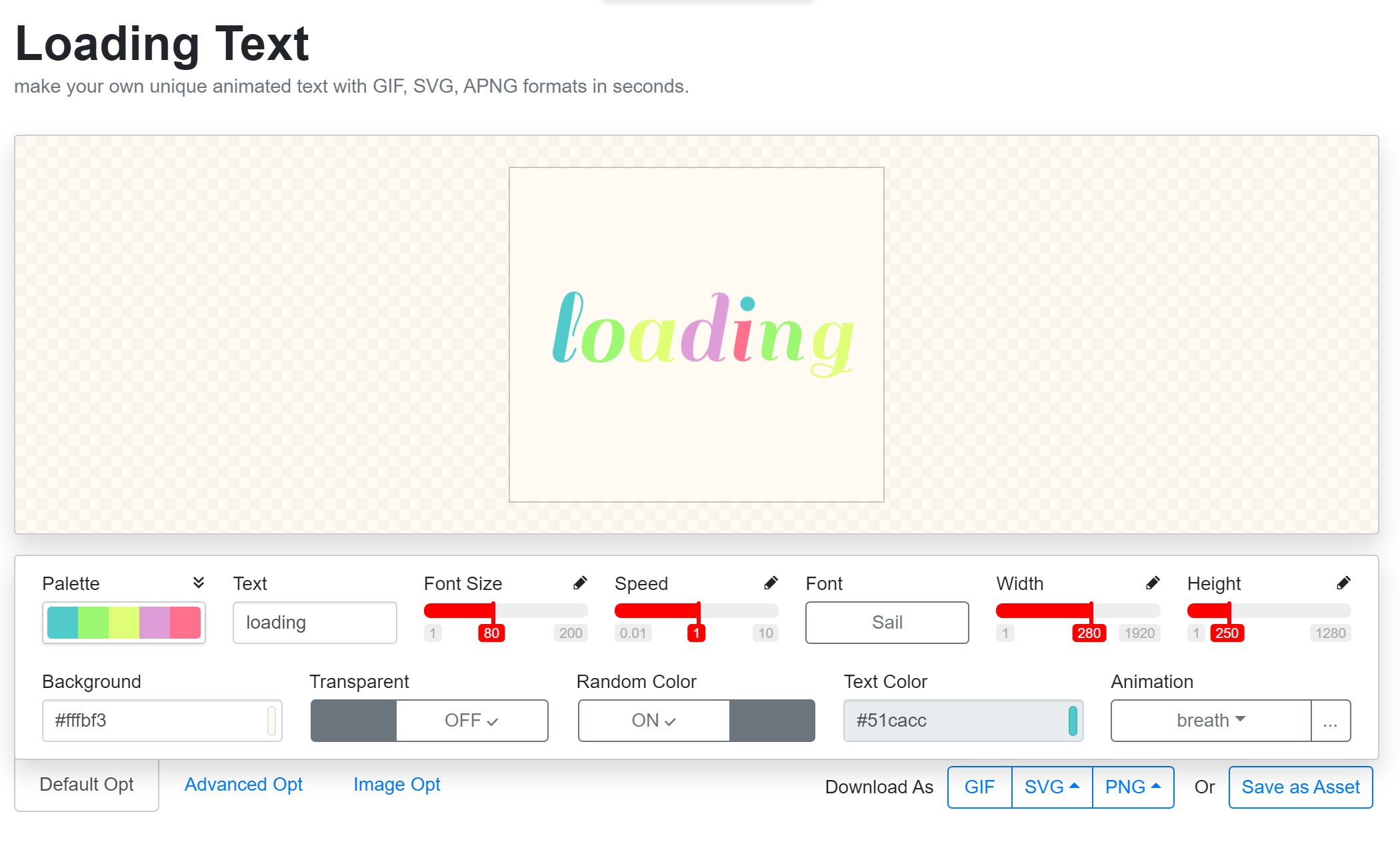 Loading.io is known as an online animated text generator service for making simple text animations. Among all the animated text gif generators loading.io is doing the best job when it comes to customizations and text editing. It is very easy to use and liked because of the availability of ready-to-use color palettes. An infinite range of personalization features including text positioning, text color, fonts, animation effects, size, and alignment make loading.io a highly selected animated text generator.
4. Textanim
Pricing: Free to use text gif generator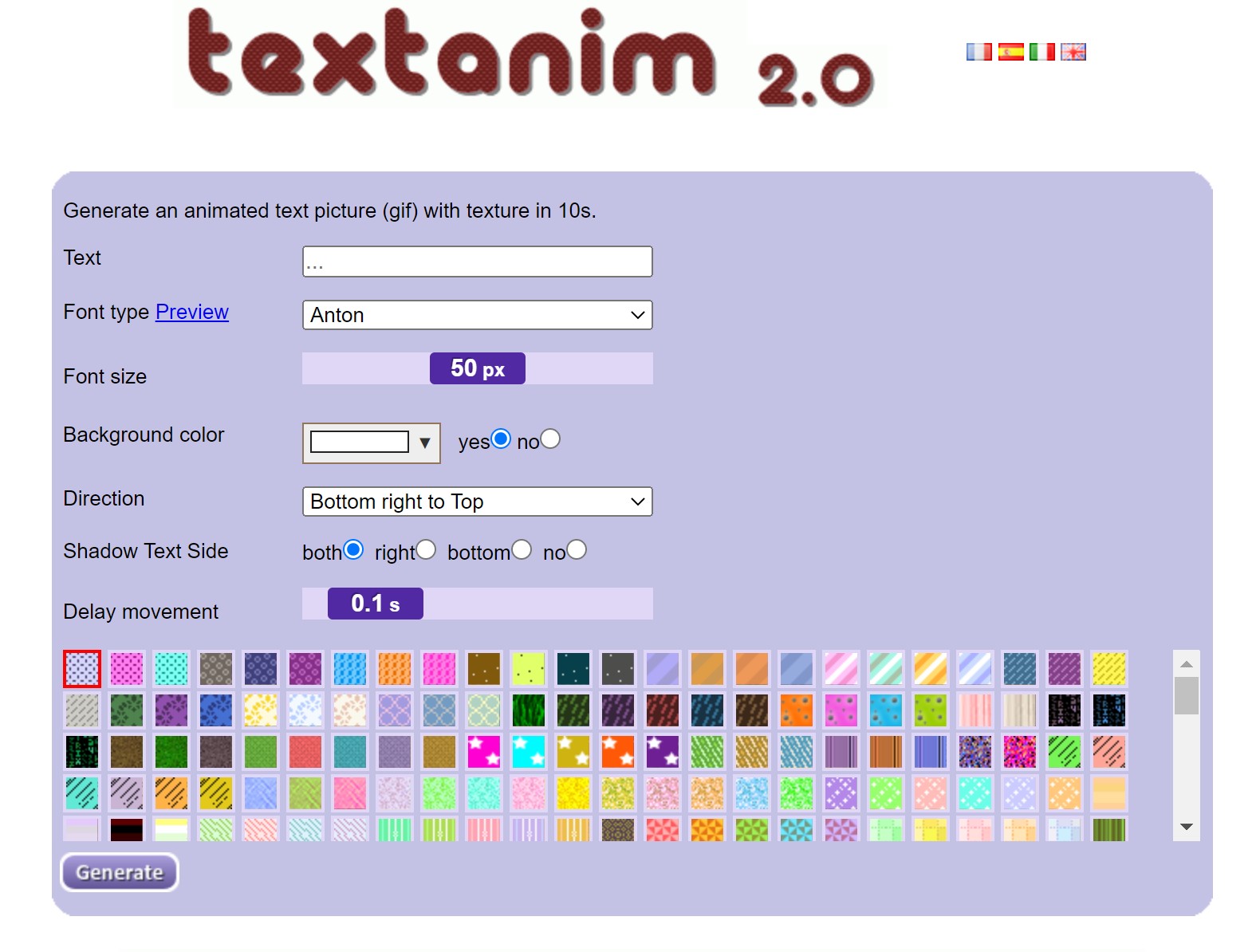 Textanim is a renowned and free animated text generator web tool that offers a dynamic list of text animations and effects. Textanim appears very helpful and useful animated text maker when making text logos, especially website banners. Though it cannot make the text move, a glowing animated effect and changing color pattern make the text look alive. The output format is a gif and the most distinctive feature of Textanim is the glowing effect with changing color patterns.
5. Cool text
Pricing: this gif meme text generator is a free platform.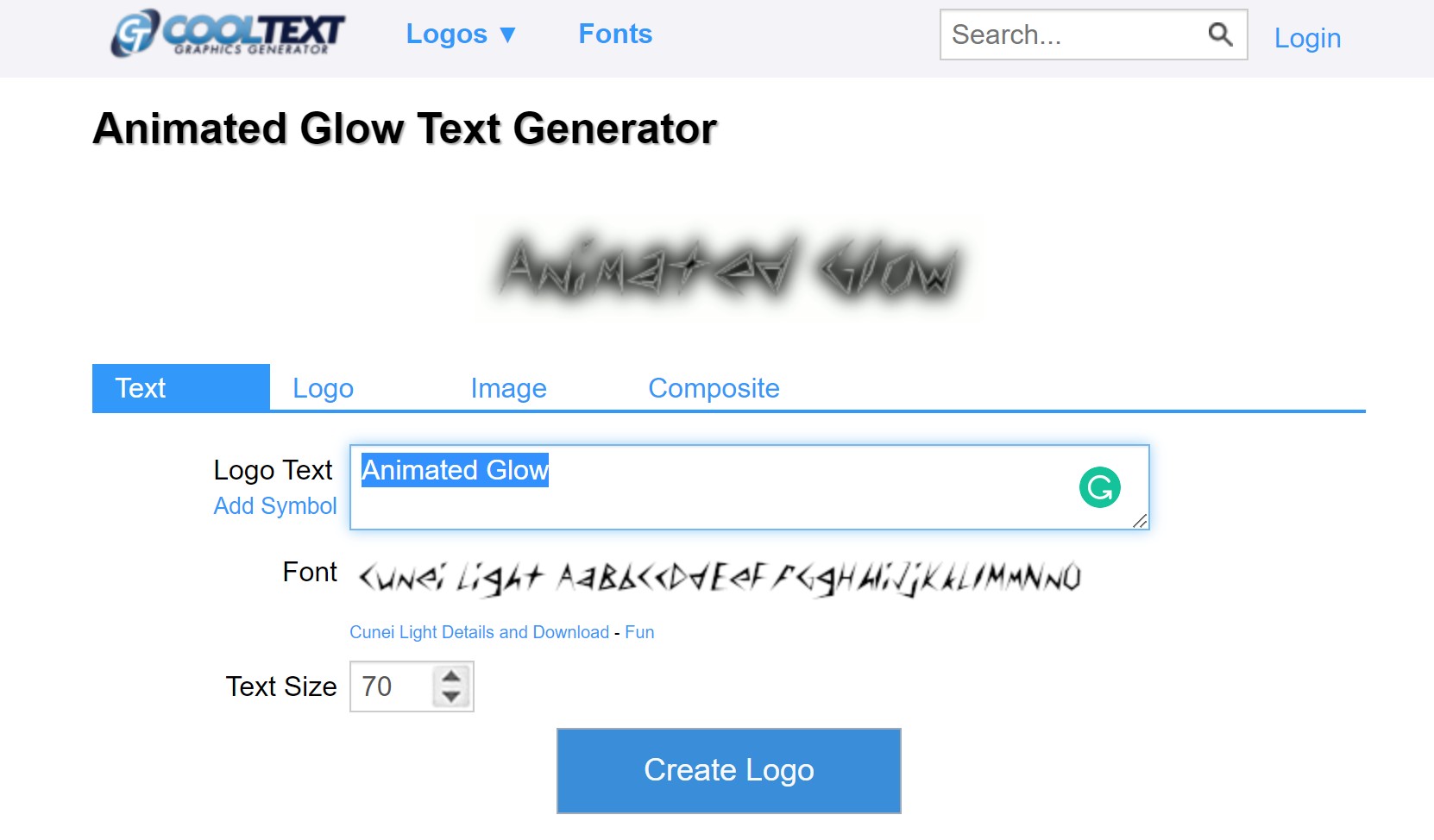 Cool text is known as a graphic generator for the designing of logos with animated text. Cool text is not a very modern or upgraded animated text generator in the market but it offers several animation effects that are useful for logo making. These effects and animations are ready to use and you can easily choose from them. The most amazing feature of Cool text is the customization options even for the pre-designed animations. In this animated text maker, you can easily change the font, size, color pattern, or alignment of the pre-designed animation.
6. icons8
Pricing: the platform offers a $13 per month membership for photos, illustrations, and animations and $29 for a mega creator.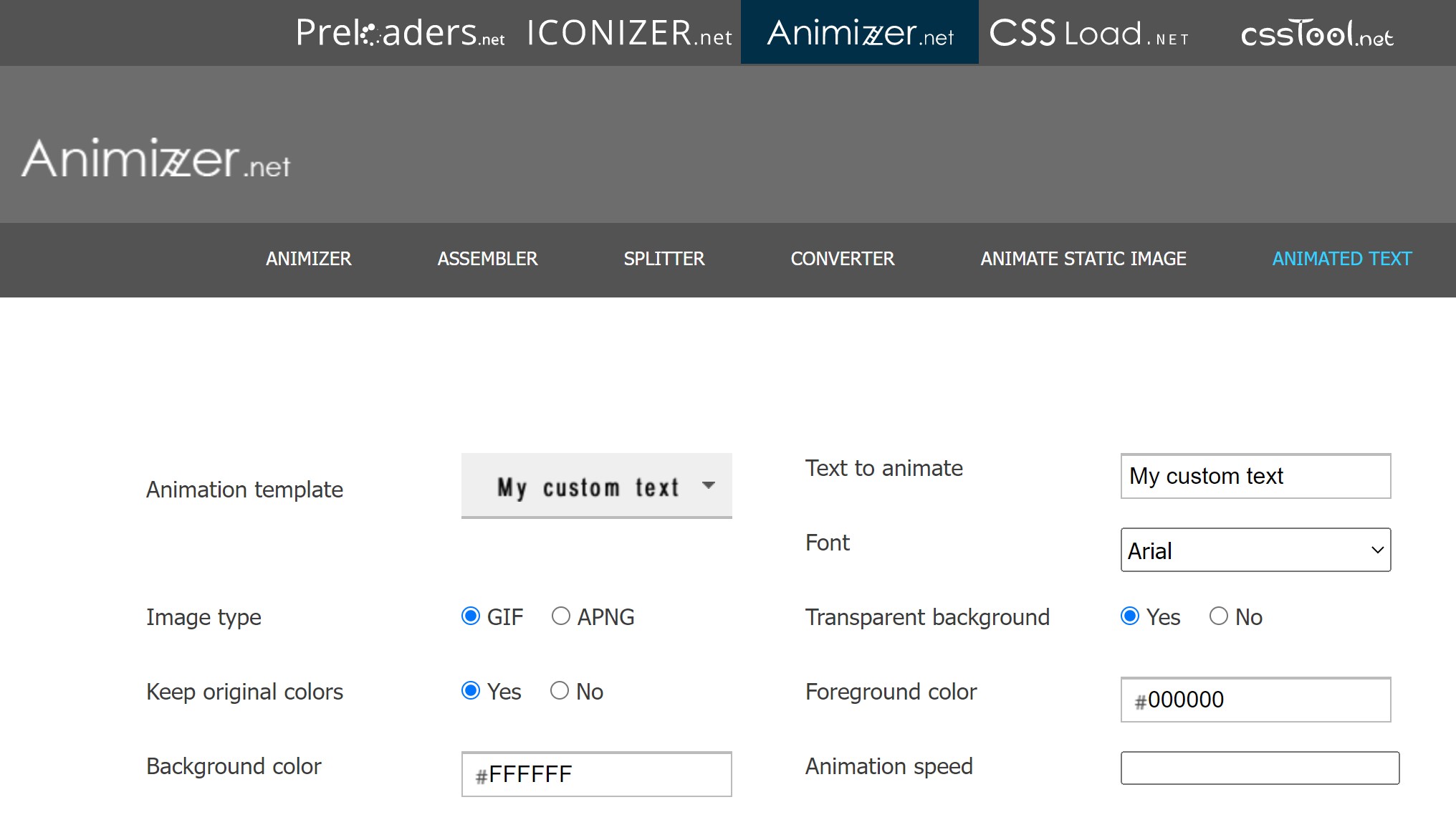 Icons8 is an amazing animated text generator that enables you to write animated and customized text with a wide range of features and options. The most distinctive and amazing trait of Icons8 is the addition of new animation features every week. A lot of people do not completely know Icons8 and its unlimited features. But if you want to create 3d animated text, Icons8 is the best animated text generator software to get the job done. Moreover, you can generate fonts, SVG icons and change the colors.
7. Canva
Pricing: Annually Canva Pro is for $119.99 and $12.99 is a monthly fee and five people can use.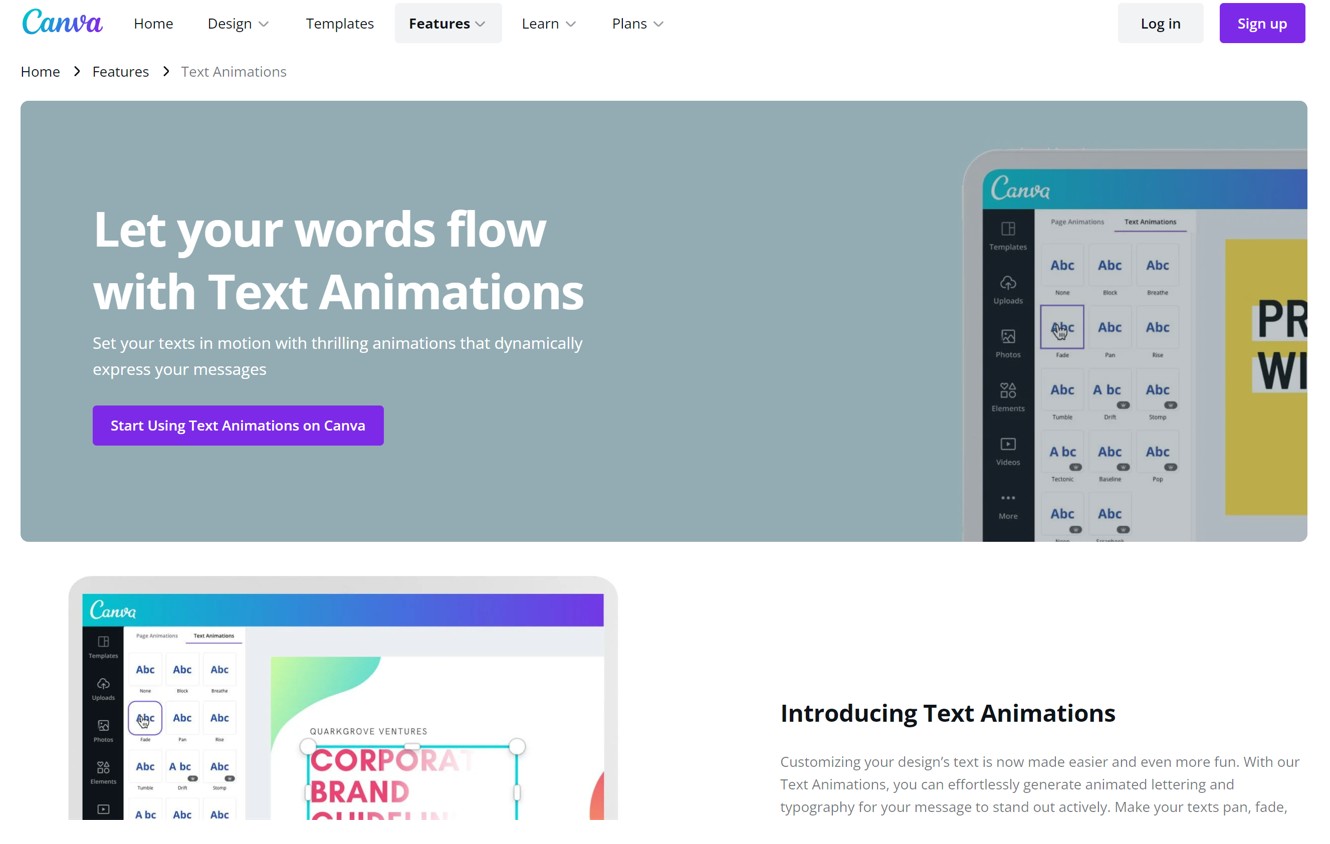 A very powerful and modern online animated text generator that helps you to transform your simple text into an attractive animated text. Canva is a very popular online tool where you can utilize features like photo editing, text designing, text animation, and layout under the same roof. It is mostly used by students for their tasks of making animated posters and creating lively animated text. Canva works perfectly with Android and IOS and it is a project-based learning software.
Bring your ideas to life
We have discussed the best online platforms for animated text making. You can use any of these for animated text generation. If you want to remove the background from your texts or images, you can visit BGremover. The tool will give your visual assets a helpful transparent background so that you can use them in any of your designs or material. Now you can try any of the tools listed in this article to bring your ideas to life.
Also read Why a Plain White Background is Best for a Product Picture.
Do you find this post helpful?
Yes
No