Top 7 online background removal tools recommendation
1. BGremover
Price: Freemium ($9.9) monthly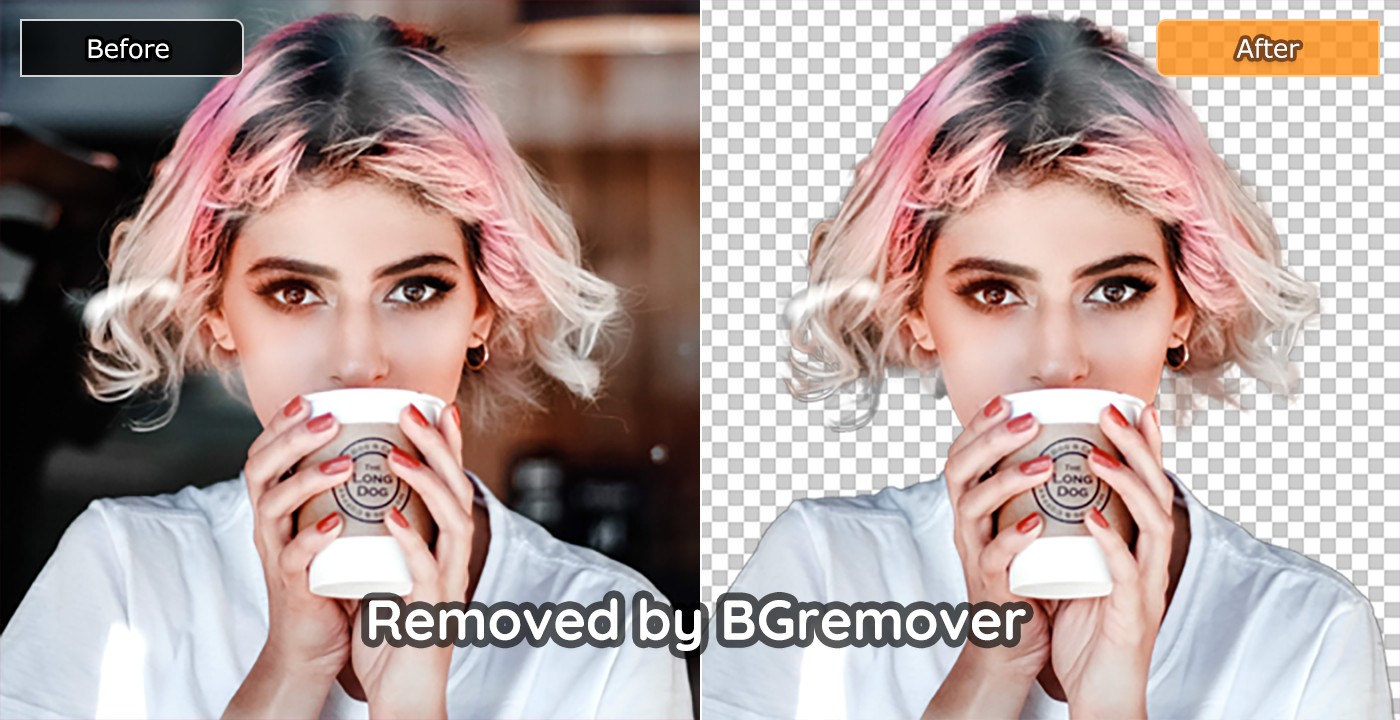 While this is a relatively new tool, it's one of the best you can find for background removal. Adopting deep learning, this AI background removal tool remains a perfect fit for both professionals as well as individuals intending to remove background from image without stress. As opposed to what most of its competitors offer, BGRemover does quite well at fixing image edges as well as other seemingly intricate conditions as a result of the algorithms embedded therein.
Pros
You can save preview pictures for free
Unmatched ease of use

Transparent Background Maker

as an additional choice to further perfect images
Remove backgrounds within a few seconds
Cons
The absence of batch processing
How to use this background remover tool
Launch the online tool after entering the workspace of

PNG Maker

and select the file you need to edit
Hit the Edit button to include your preferred backgrounds
Download to save the outcome
2. Remove.bg
Price: Free (Pay as you go)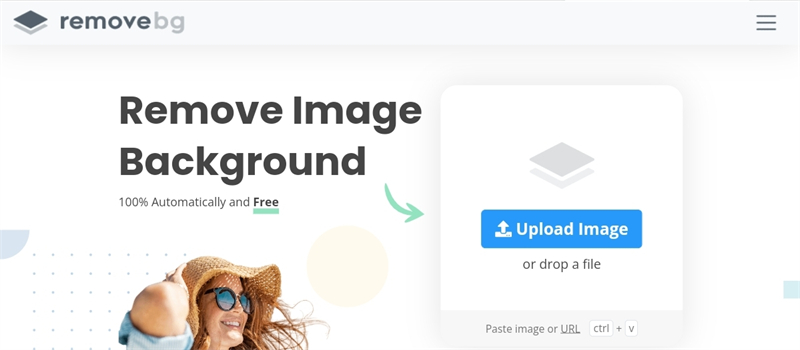 Here is another online background removal tool high up on this list deservedly. Remove.bg performs excellently and gets the job done almost instantly. Averagely, it does this within 5 seconds. With Remove Bg, you can also get rid of image backgrounds with animals, graphics, objects, and even cars. All that is required of you is uploading the image, and the tool gets every other thing done almost at that moment. Learn more on RemoveBG.
Pros
Fine-tune your images after removing background
Additional APIs
Easy to use
User-friendly and intuitive interface
Cons
Diminished definition in images downloaded
How to use this free background removal tool
Drag and drop your preferred image
Automatically remove the background
Download your image and fine-tune it to your preference
3. Removal.ai
Price: $0,48/image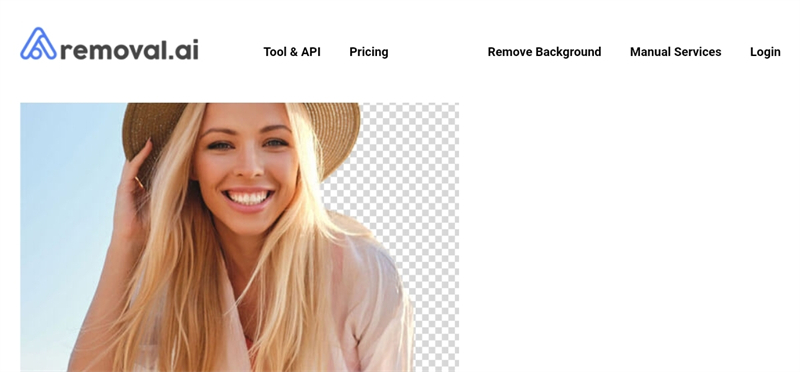 With a mode of operation similar to BGRemover, remove.ai is another free ai background removal option for you, if you are looking to get rid of some elements from your picture. On average, Removal.ai completes its background removal services in 3 seconds, and within this period, it would process your image and send back its transparent form. Using its free option, you can only access 0.25MP images. However, if you are looking to access the highest possible resolution, you might need to purchase relatively cheap credits.
Pros
Multiple API to facilitate a more robust user experience
Intuitive UI
Bulk processing
Cons
The output quality is subpar without a subscription
How to use this background removal tool
Upload an image
The system automatically removes the background
Download the image
4. Adobe Spark
Price: Free

Over the years, there has been quite a strange sense of assurance attributable to anything that answers "Adobe" and of course, this is actively translated into adobe spark. It is a great tool with truckloads of excellent features, including allowing you to easily get rid of background images. After removing the background you can also decide to further fine-tune the outcome, include several colors, shapes, etc. In essence, you have the liberty to switch it up to your taste.
Pros
Free, fast, and easy to use
Freedom to tweak several elements to your preferences
Cons
Absence of brush to remove specific oats of your images
How to use this background removal tool
Select "remove background now upload your preferred picture
Tap the remove background button
Download picture and save
5. Slazzer
Price: $12/100 credits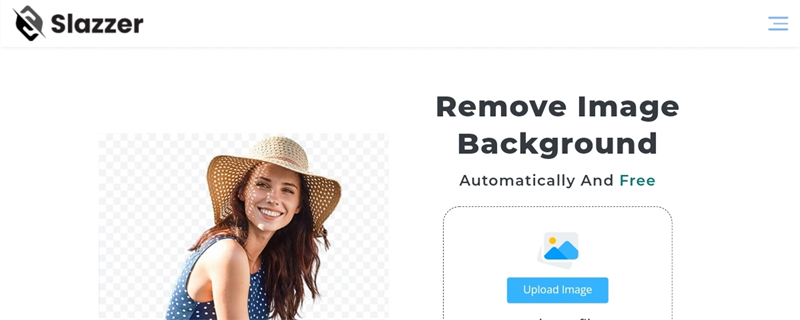 This tool works similarly to remove. bg, and it will help you with free background removal within an average of five seconds. Pretty great, right? On signing up, you are eligible for 2 credits. While you can always register with several emails to get endlessly free credits, it's very much of a waste of time as 100 credits just cost a meager $12. With this amount, you can easily edit 100 images and give them new backgrounds. Best of all, the more credit you purchase, the lower the price becomes.
Pros
Features an equally functional mobile app, plugins, and several other tools
APIs for an enhanced experience
Easy to use
Cons
Might need to pay to access credits
How to use this background removal tool
Launch the website and upload your image
The tool automatically removes the background
Download
6. FocoClipping
Price: Free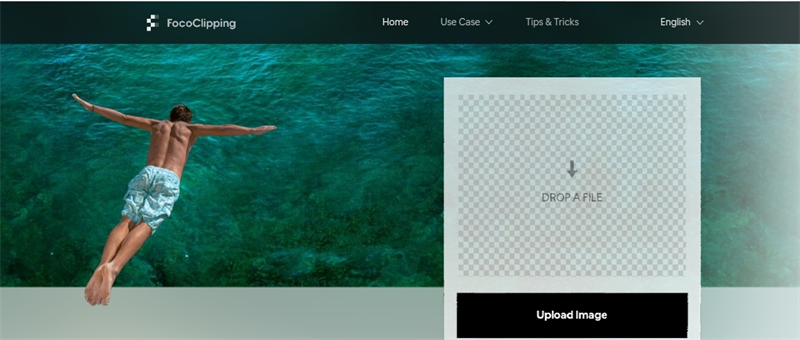 Here is another viable free background removal option for you. This tool can help you get rid of background without requiring you to install any form of software on your computer. In essence, you can easily complete the entire process at the comfort of your browsers and the internet. It is a cross-platform, site that is easily accessible on Mac, Windows, and even the less common Linux OS.
Pros
Easy to use
Remove graphics, portraits in images for free
Brust option for more editing freedom
Free templates
Cons
Absence of bath processing
How to use this background removal tool
Select your preferred file
Get rid of the background using the smart remove or the manual remove options
Download the output image
7. InPixio
Price: Free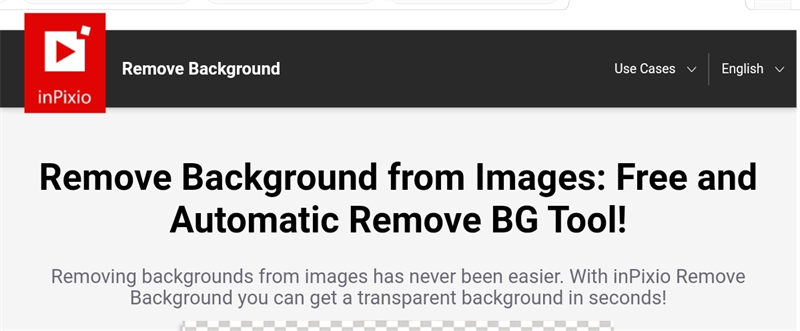 Here is another tool that works pretty amazingly with shockingly excellent precision, and as well, you can always export your images while retaining the highest resolution possible. What's even more compelling is that you can do all these for free, it has no hidden cost, and you can always get started at a time you deem fit. When the tool presents you with a transparent image output, you may either decide to save the picture or edit it further to bring out the best possible result.
Pros
Excellent for a tool that doesn't charge a dime
Easy to use
Intuitive interface
Cons
Might not be the best option for complex images
How to use this background removal tool
Simply upload your images using the available option
The tool returns a transparent form, which you can either download or further edit
Conclusion
If you are seeking an AI background remover to get rid of its image background whether for individual or business purposes, any of the tools highlighted in this review can serve you best depending on your image complexity and workload. All of these options are great for personal use. Also note that most of these tools will give you the best result when you use a simple shaped picture, except a few such as the VanceAI's BGremover which works best irrespective of the circumstance or condition.
VanceAI PC is full-featured desktop software developed by VanceAI that lets you instantly process local photos in bulk with more customization options, which will significantly simplify your workflow and boost your productivity. Free Download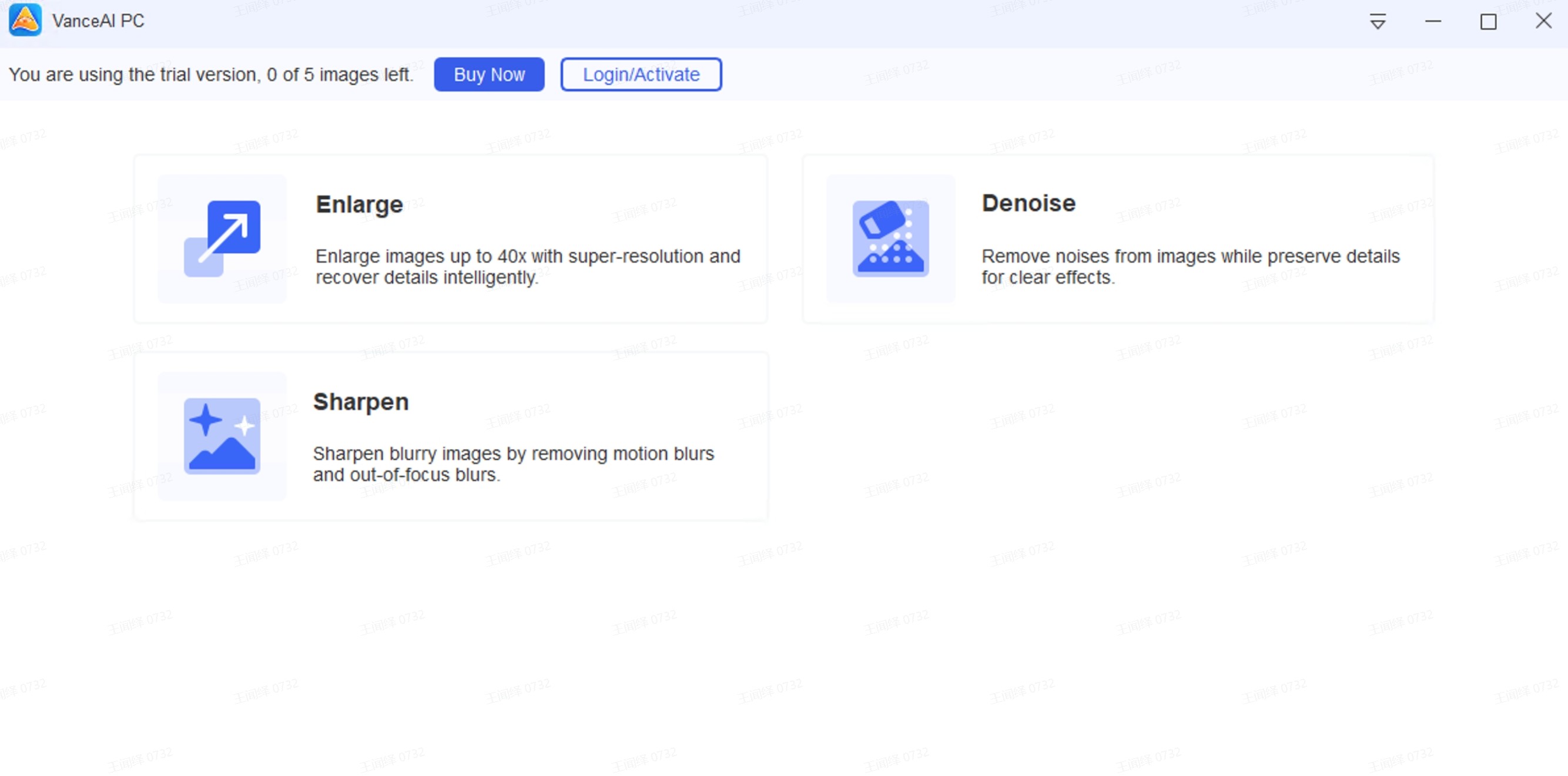 Interested in background removal? Also read: How to Erase Background with & without Photoshop.
Do you find this post helpful?
Yes
No