Best 10 sweet couple photo ideas
1. Look at each other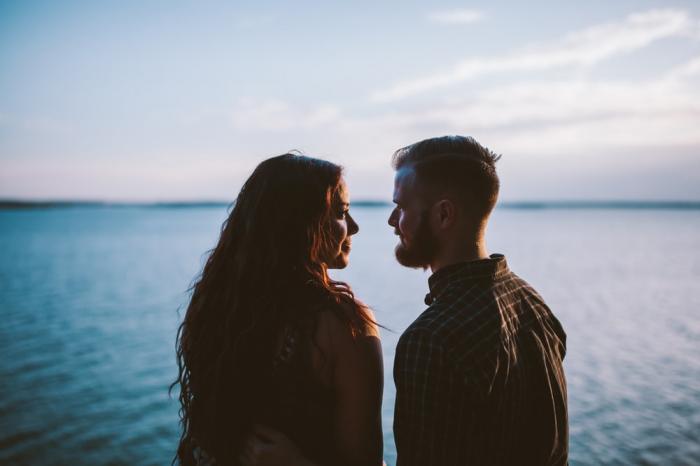 This picture idea is basic but you don't have to be conventional about it. The Background is important to achieve something beautiful. You and your partner should look at each other while leaving a breather between you. Have the camera shot at different angles to see the one that captures the emotions expressed on your face. It's a picture between lovers, hence, the way you look at each other should portray you seeing the most precious jewel in the world.
2. Get close to the camera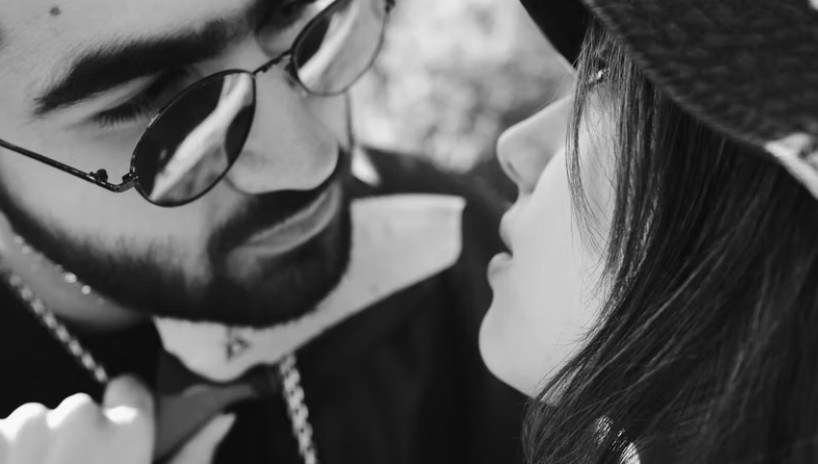 No special camera angles or unique poses are needed for this picture idea, couples get a close-up shot that shows emotions and all sorts of feelings. It tightly frames the couple's pose making their reaction the main focus of the photograph. The background isn't quite important for this shot, a bright and elaborate environment will do just fine. The couple's pose is kept simple as the camera captures a clean, beautiful close-up shot.
3. Silhouette in the twilight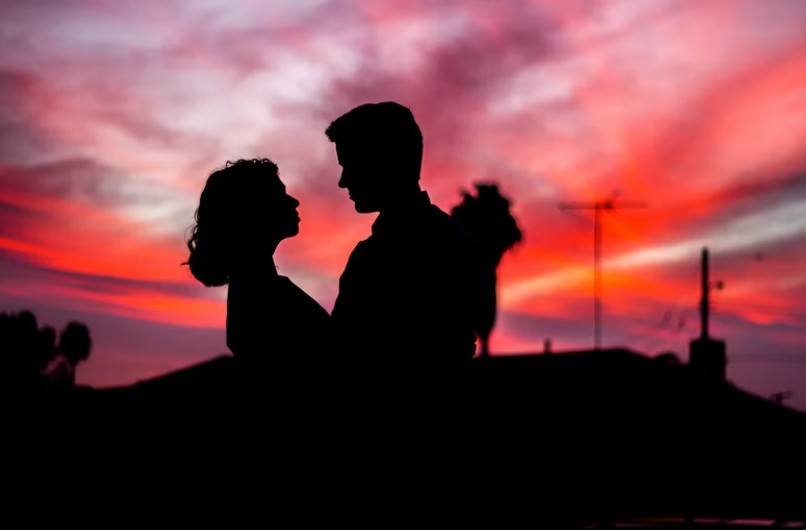 This is a crazy idea that is sure to spark the flames of creativity. Recreating this is simple but requires good editing. If you plan to shoot this in the studio, get a background that depicts the moon or simply get a horizon background that shows the cloud also. Make the atmosphere dark with the light set to portray you like shadows. With the right background and the right editing, this is an internet-breaking picture idea.
4. Capture the getaway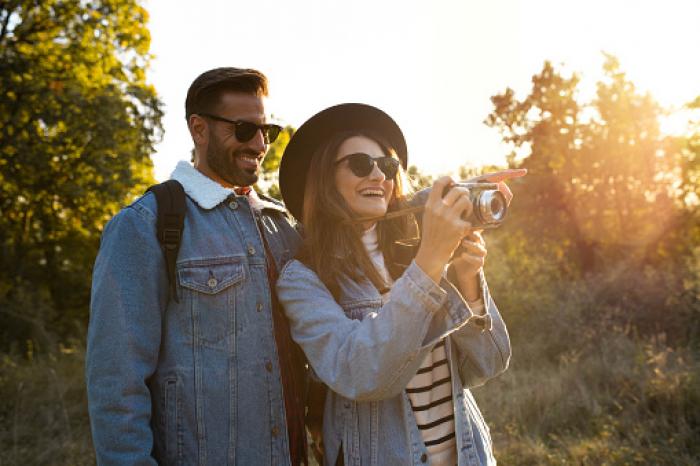 This entails taking a photo of the couple having a swell time and really enjoying a vacation or time out. It could be at any location (indoors or outdoors) and it could be at any time of the day. This pose is quite an excellent one because it captures the couple in a new environment exploring and experiencing and having lots of fun while at it.
5. Sweet behind hug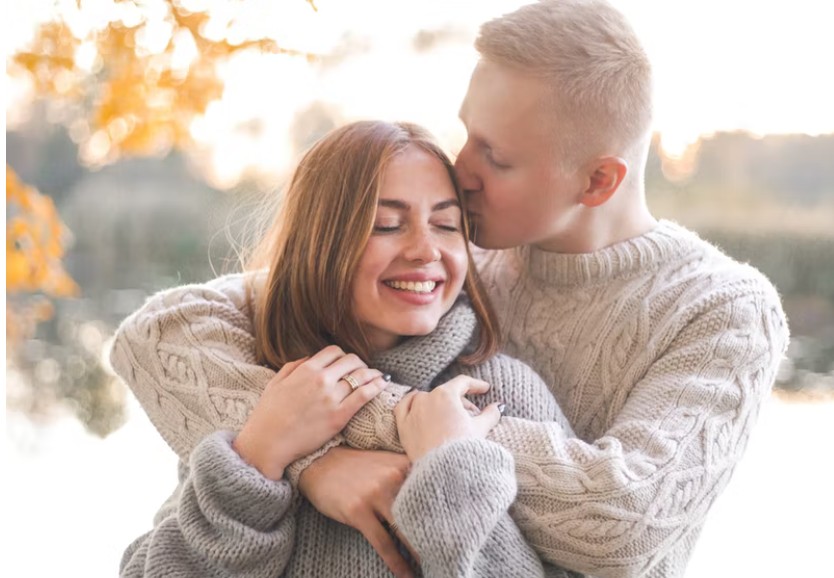 The Sweet behind hug pose is a really cute one that allows couples not only to express intimacy but do it in really cute ways. Beyond romantic attraction, this pose shows a deep connection between the couple and it expresses this in a tender way especially if the couple is flaunting a big smile. This simple couple photo pose depicts affection, warmth, comfort, support. It shows that they both feel safe in each other's arms and both their bodies are home to each other. Any of them can choose to stand in front or behind.
6. Lift-up pose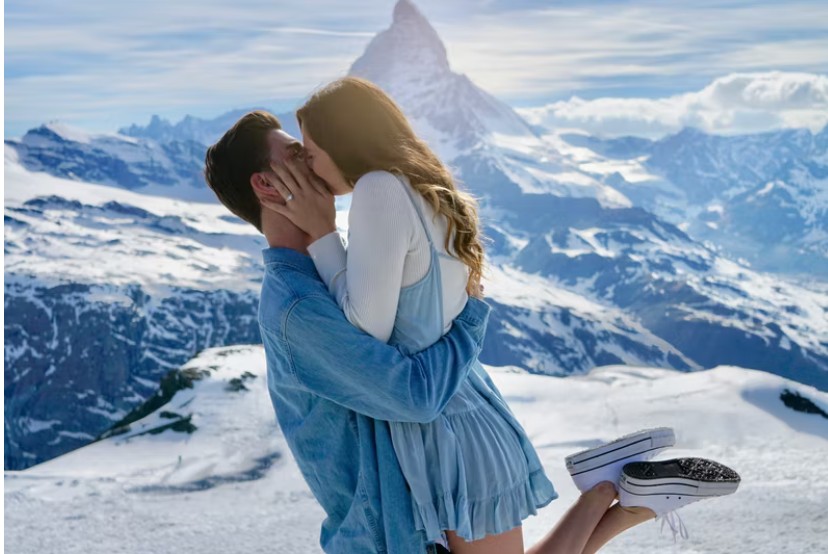 We already know what trust is, but this pose gives another new definition. You trust him to lift you up knowing that he won't let you down and then the photographer gets the exact moment? Pure perfection. Looking for couple photo ideas to add to your cute photo pose showing trust, love, and affection in one, this pose is just for you.
7. An almost-kiss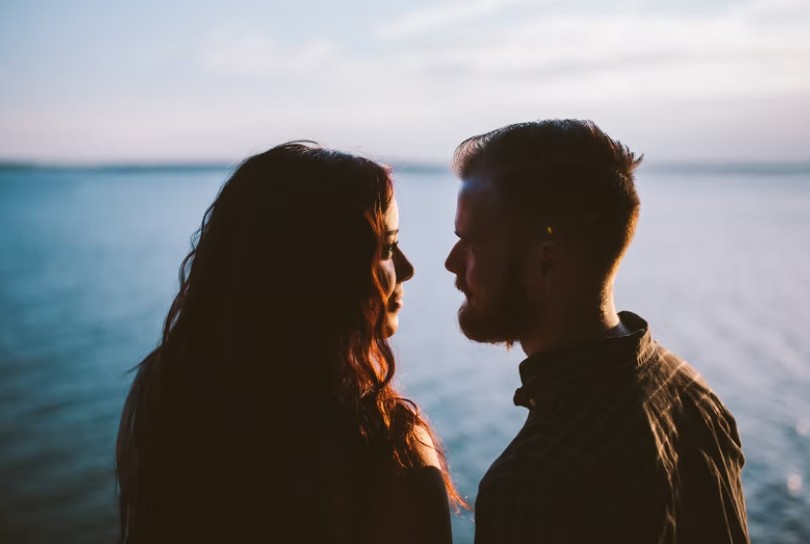 Kisses are intimate and passionate, this picture idea should show a moment of romance and sweetness right before a kiss, you and your partner should get close, really close your noses touch, so close you can feel your partner's breath, at the moment, nothing else matters, Hands are on each other and lips are almost touching, right at this moment at the edge of intimacy, the picture is taken with the camera a little closer to the couple. The result is a bright beautiful picture capturing a special moment of a couple in love.
8. Laughing selfie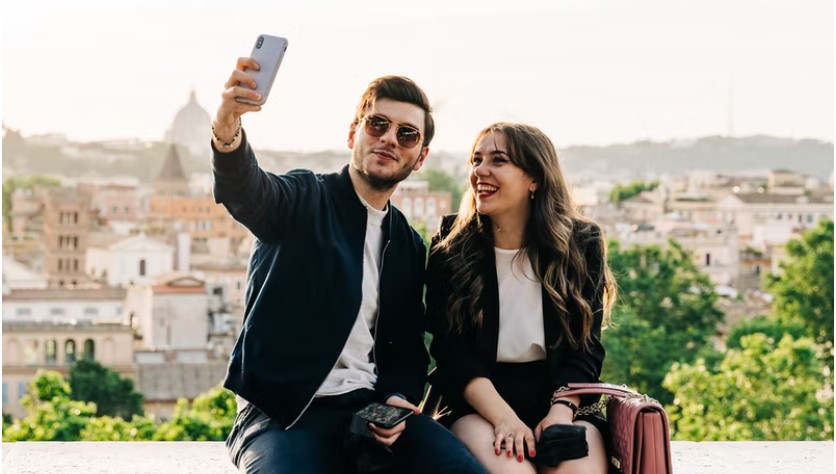 The pose shows warmth, genuine affection and love in its truest form. The laughing pose is one of the most heartwarming poses to ever exist. This is because it shows true friendship, happiness and pure joy merely being with each other and when properly done, it looks less "made up". It looks free and it looks like an expression of the couple in their own space and within their own bond.
9. Shoot reflections or shadows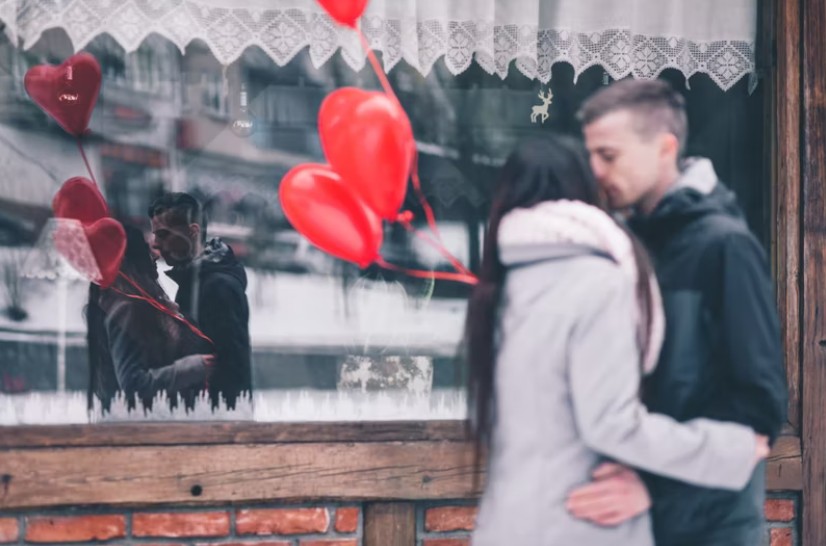 It could be holding hands by a lake or couples hugging near a nice little puddle of water, reflections introduce light and a sense of spaciousness and assurance to photographs of couples. The surroundings (background) is important to achieve unique couple pictures as it adds to the overall aesthetics of the scene. It is important to get the camera angle right and capture the reflections in a naturalistic way as shown in the image below. The result should be exposed with a good balance between the couple's pose and the reflection.
10. Flowers or Balloons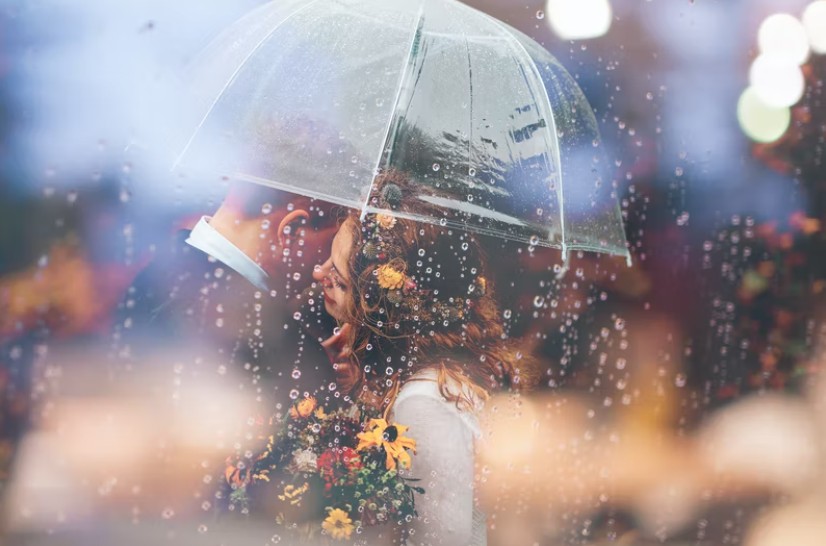 A couple posing in scenery with flowers and Balloons or a pose holding a flower is really beautiful. It adds to the aesthetic of the photograph and also enhances the overall colorfulness and elegance of the couple and of the shoot. To give it an even more exciting outlook, the photo can be taken from the front, behind, slightly above, or from the sides of the couple with the flowers and balloons in the background or in their hands. The flower and balloon pose adds color and excitement to the couples' shoot and makes it more celebratory.
Post-edit your couple photo
Ordinary couple photoshoots aren't so impressive and most people appeal to editing in different software. Without any doubt, modern technologies in the editing process play a great role to achieve notable success in any photography. There are quite some things that could one can edit and they include special effects like dimming the light, cropping image, adjusting the exposure and contrast of the photo. You can also remove background and replace it with a new one creatively if necessary.
Bottom line
A couple photoshoot is a really fun experience but can be intimidating too if you're not used to it. On the surface, it seems easy enough – point your camera at the couple and shoot, right? Your first goal should be to just get some go-to poses locked down in your mind and a few verbal prompts if you want to explore that side of posing. With this article, any couple having plans to have a photo album has been presented with the best couple photo idea they could ask for. And you can always turn to software like BGremover, image cropper, etc. to post edit your photos
Also read 8 Best Toy Photography Tips & Tricks That Will Inspire You.
Do you find this post helpful?
Yes
No