Top 7 blank background sites recommendation
1. Unsplash
Pricing: No setup fee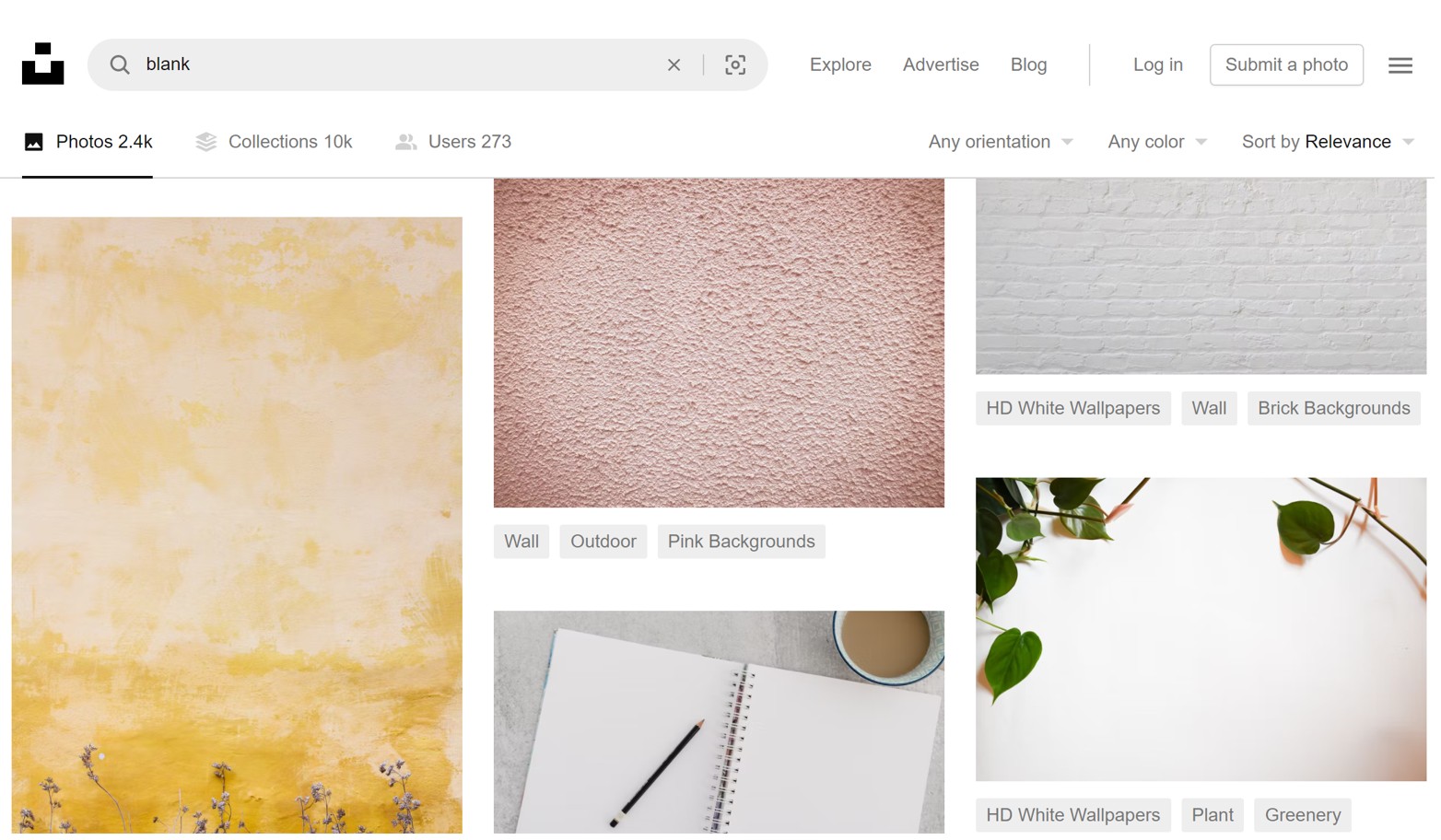 Unsplash is a photo discovery platform for free-to-use, high-definition photos. It is one of the best sites to get blank background images. Unsplash offers high-resolution photos such as wallpapers, textures & patterns, nature, people, film, architecture to suit every website regardless of niche. This site is free and has thousands of beautiful portraits with blank background to choose from. It is very much easy to navigate and search through.
2. Freepik
Pricing: FREE and paid (9.99 EUR/month)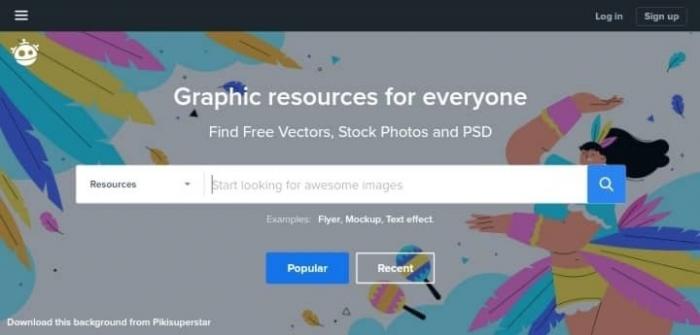 Freepik is one of the largest platforms of free graphic resources where its images can be used as the main element for any product you create for your business, like the design of your website or blog. This website provides abstract background, mockup, flyers, logos, business cards, social media posts, videos, or posters. On Freepik, you have access to free to images, vectors, icons, PSDs, and blank background wallpaper inclusive. The price is almost 90% cheaper than other rivals so it's perfect for new designers.
3. Pixabay
Pricing: FREE

Pixabay is free stock photography and royalty-free stock media website used for sharing photos, illustrations, vector graphics, film footage, and music. It offers images like a portrait blank background. Its features include filter search, direct image uploads to WordPress media library, use of standard media dialogue for inserting images. All images on this website are copyrighted free and registration is not necessary to download images.
4. Pexels
Pricing: FREE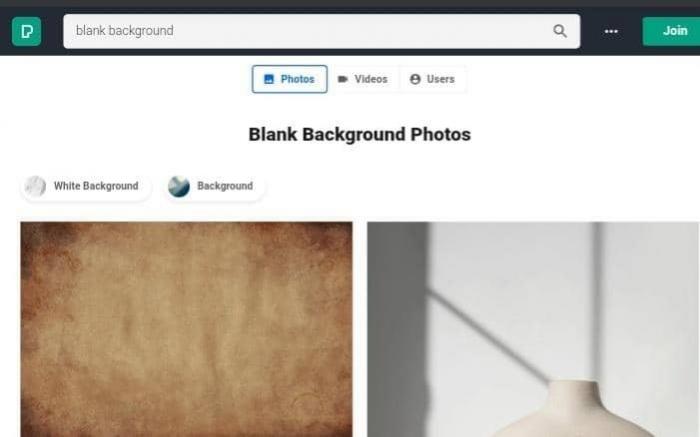 Pexels is a free stock photo and video website and app that helps designers, bloggers, and everyone who is looking for visuals to find great photos or videos that can be downloaded and used for free. It offers free stock photos, free videos, challenges, collections, an elegant user interface. There are several blank background wallpapers available for download on this site.
5. Vecteezy
Pricing: free plan, paid $7.00/month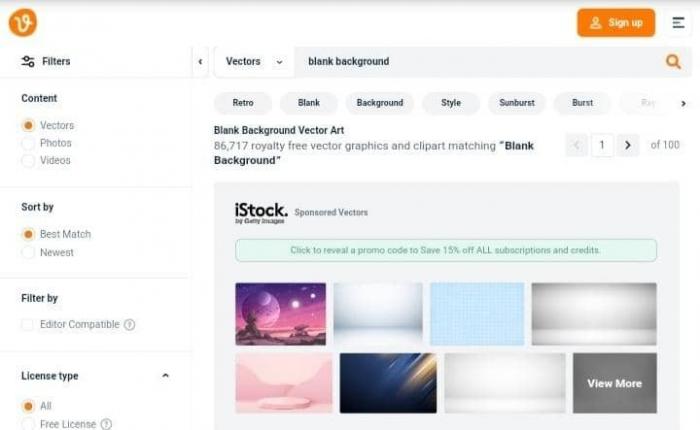 Vecteezy editor is one of the best online stock photo sites. With this stock photo website, you get access to lots of high-quality photos. Also, they provide a free online vector editing tool that offers free vector art, stock videos, and white blank backgrounds. It allows customizable templates, data import/export, image tracing, multiple format support, image editing, and image library. Almost anyone can use this site since its pricing is set to meet every class of users.
6. VectorStock
Pricing: Pay-per-Image $39.99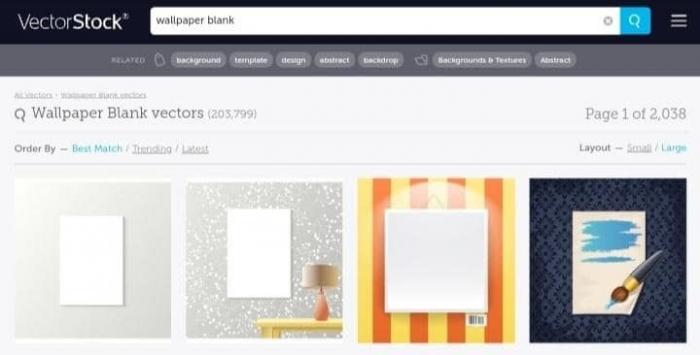 VectorStock is the largest royalty-free, vector-only stock agency in the world specifically developed to represent the best vector-only images. It offers vector art, blank backgrounds, graphics, clipart, illustrations, and high-resolution stock images all available for download at an amazingly low price. It has is affordable, has many seamless designs, and easy to narrow search results and find what you're looking for.
Pricing: Free and paid ($9.99/month)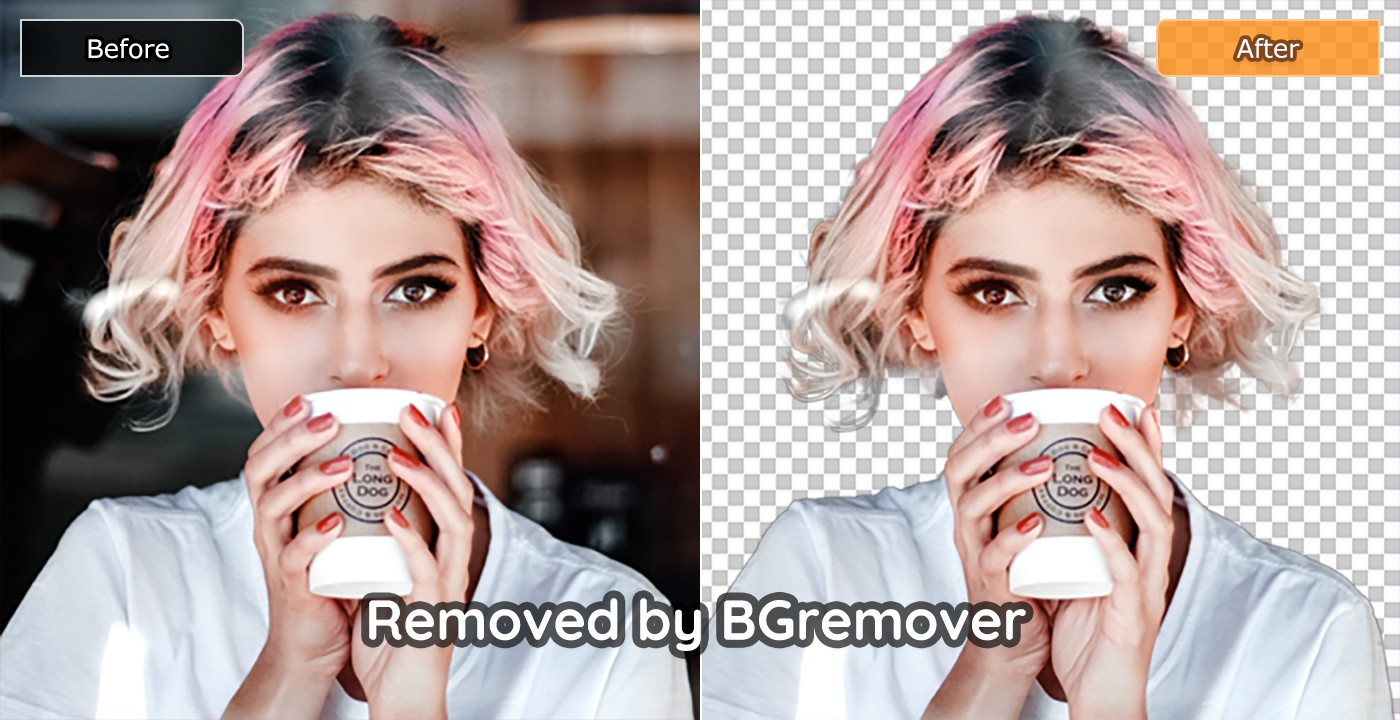 With this tool, you can remove and replace the background in a photo online in less than 5 seconds with the one-click removal feature. Powered by AI technology, BGremover allows you to cut out smooth and accurate subjects from your photos. Also added with full customization feature to ensure you can replace the background in a photo with designs and add solid colors to your photos or transparent background. To remove background from image using the BGremover tool, the following steps are followed:
Step 1: Go to AI background remover and click to upload the photo or drag and drop a photo to this tool.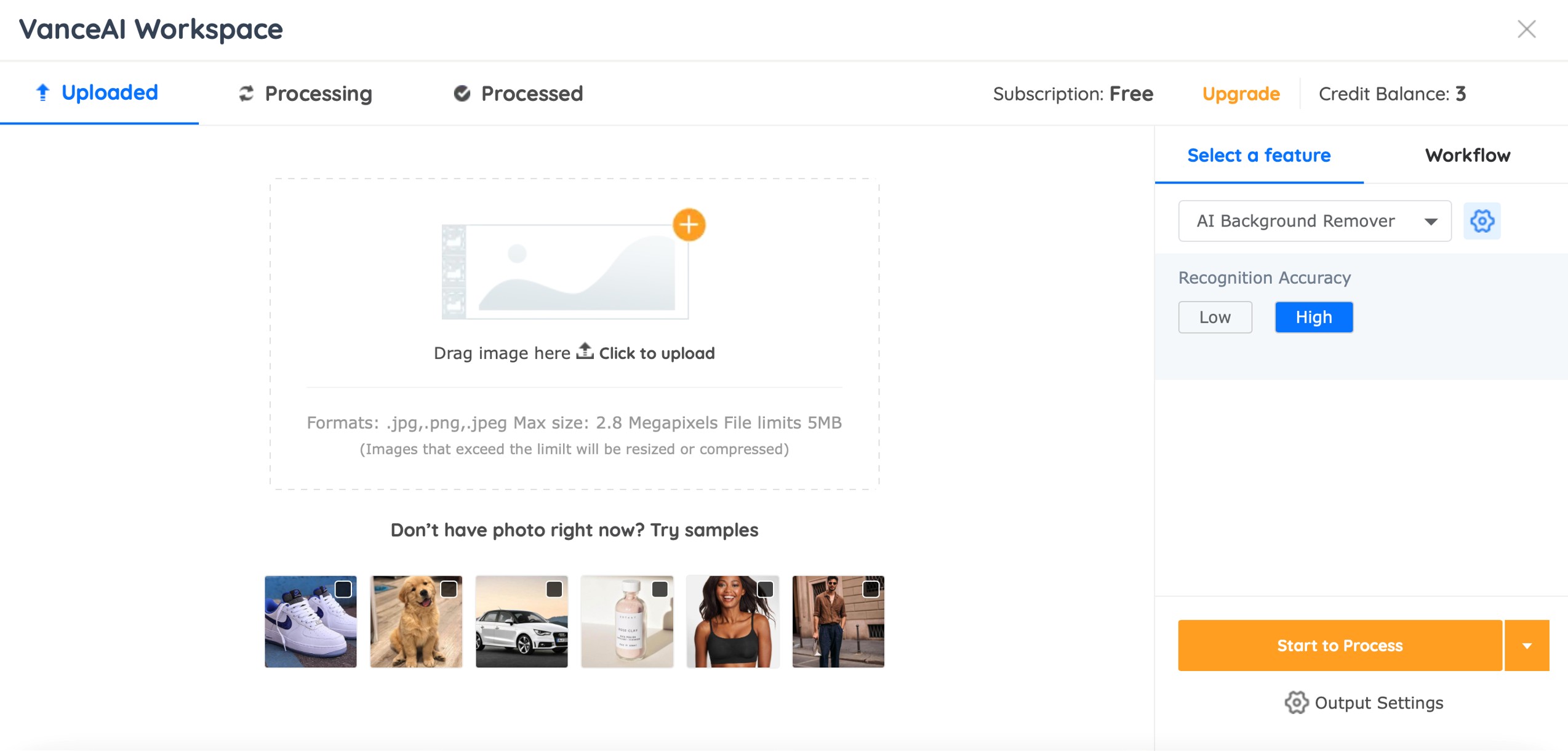 Step 2: After the upload, click the Start to process button on the right bottom corner, and the system will process automatically.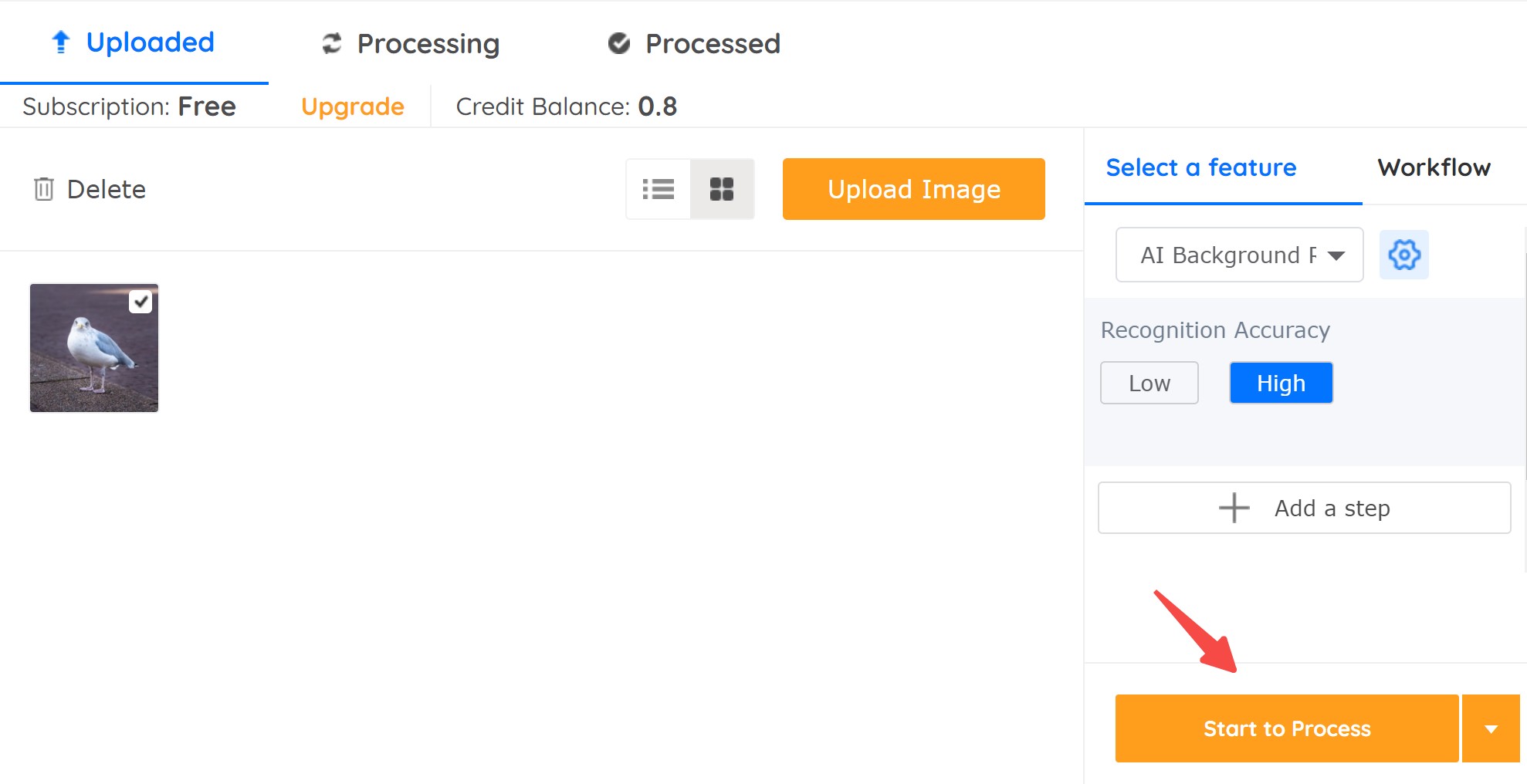 Step 3: The background of the image will be removed within seconds, now you can download your image with BGremover - AI background remover.

Conclusion
As a creative designer, content creator, or average user; mistakes, noises, and unforeseen situations are inevitable, especially with photos and may ruin an otherwise perfect moment caught on camera. Hence, having access to tools such as the ones that have been reviewed here, you can always be rest assured that you can automatically replace the photo background of any image with a blank white background without difficulty.
Also read Top 10 Portfolio Website to Create and Fuel Your Portfolio Design.
Do you find this post helpful?
Yes
No