9 best gif splitter tools review
1. EZGIF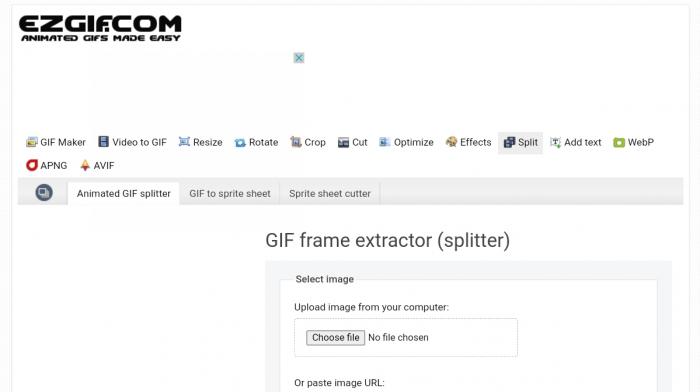 This is a free online gif splitter tool that allows you to split gif into frames even with no video/gif editing experience. With Ezgif, you easily view individual frames on frames device without the hassle. After splitting, you can as well rearrange or get rid of specific frames right on the full-featured platform.
Pros
Boatloads of after-effect and editing features
Free to use
Fairly quick and quality delivery
Cons
Relatively less slick interface
You can't save gif online.
How to use
1: Upload the gif file by simple paste the link of the gif into the tool
2: Hit the Split to Frames button
3: Download the result as a ZIP into your device.
2. Veed.io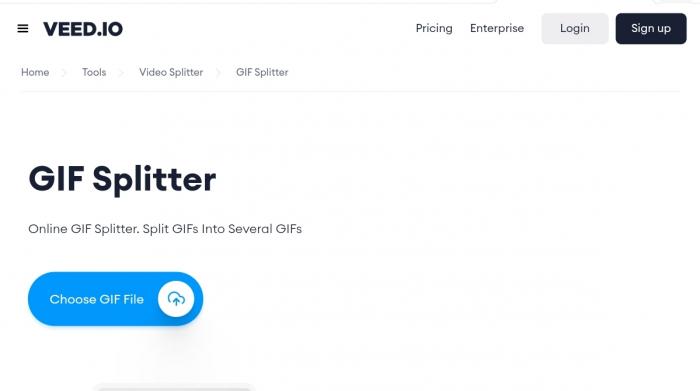 If you fancy efficiency and flexibility to split a gif, you may want to consider this gif splitter. Veed.io is a feature-rich tool, with quite a straightforward navigation, embodying an overwhelming range of features that will undoubtedly appeal even to the average Joe. It also features customer support who are ready to help, and pretty reasonable premium pricing.
Pros
Features a straightforward drag and drop functionality
Intuitive and easy to use gif splitter
Free, intuitive, and guarantees quality delivery
Cons
Not optimized for certain devices.
Some features are not available for free
3. Gifgifs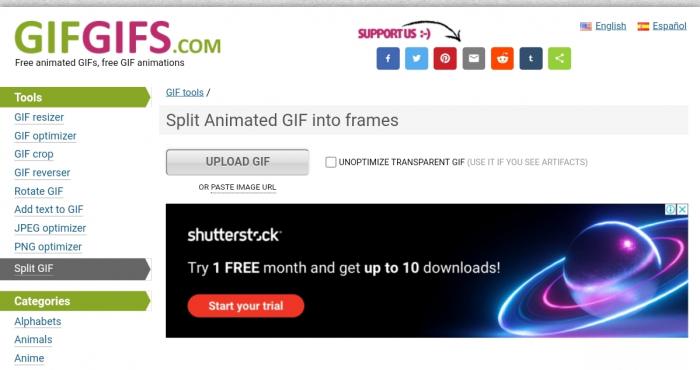 Gifgifs is no stranger to gif format users. Still, get ready to be wowed by its excellent gif image splitter. You only have to upload the file, and within seconds of extracting the frame, you can access a high-quality gif split. Besides splitting, you can also further edit the split gif frames with the range of features embedded therein.
Pros
Further refine gif for free
Fast and easy to use gif splitter
Split gif within seconds.
Cons
The user interface looks disorganized.
ads
4. Goonlinetools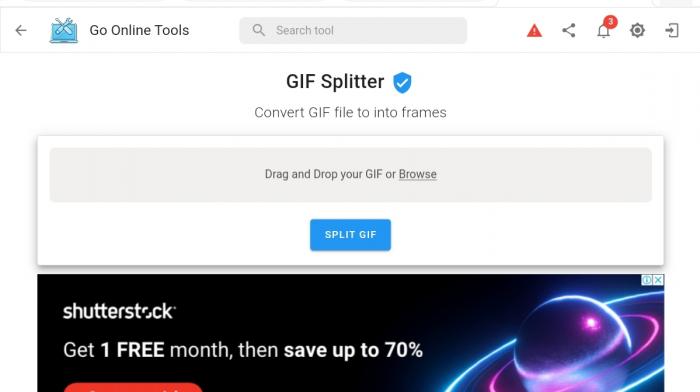 Depending on your GIF size, this gif splitter can help you split them into several frames without taking a toll on your internet consumption or quality. On splitting, you can also download individual frames via the flexible download option. To guarantee your privacy, the platform doesn't store your uploaded files on its server. As such, you can rid yourself of those privacy, hacks, and breaches concerns.
Pros
Suitable for high volume gif split
Straightforward user interface
High-quality output
Cons
5. Picasion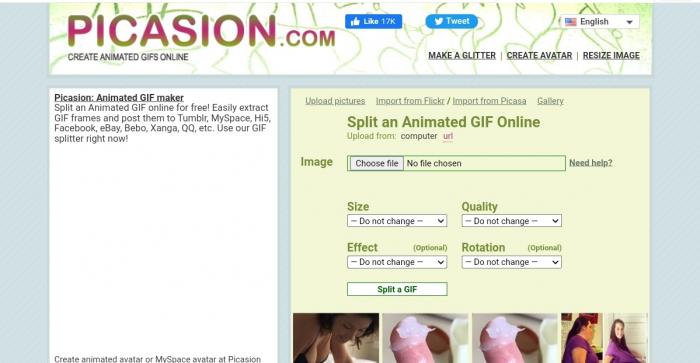 Touted as the best online gif frame splitter tool, Picasion has lived up to the hype so far. It can help you split your gif into individual frames with tools to further create some effects on this. Picasion also features a flexible upload option, allowing you to insert the gif file via URL, direct upload from local storage, or several other sources.
Pros
Allows you to pick desired file quality
Flexible in its usages
Easy and straightforward
Cons
It is still relatively limited compared to several tools on the market.
6. Tenor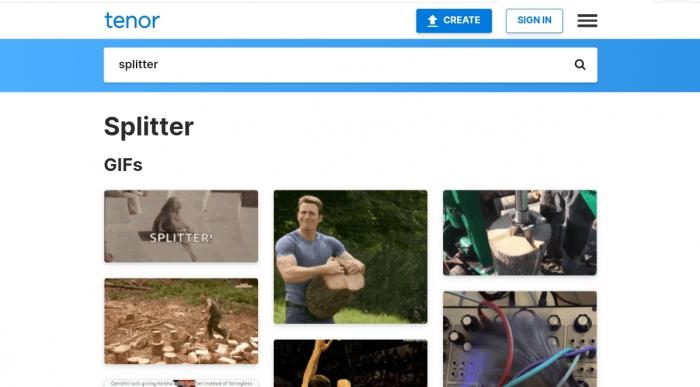 if you've been in the gif content space for a while, then, tenor is no stranger to you. Besides serving as a library for tons of gif files, it doubles as an intuitive gif editor that allows you to carry out tons of modifications on your gif – including cropping, trimming, and of course, split gif into frames.
Pros
Offers a boatload of gifs for download for free
Split gif without the hassle
Cons
Not suitable for beginners
7. Animizer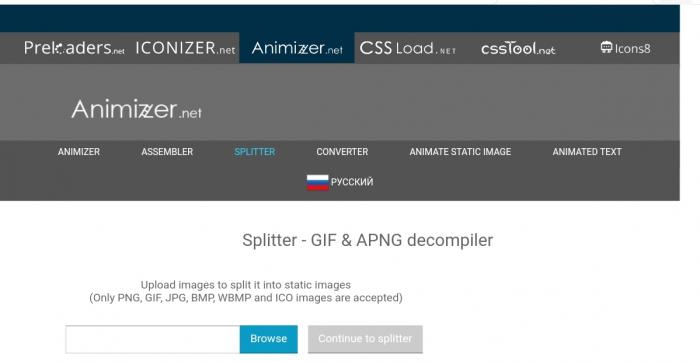 This is yet another easy-to-operate, free, and online gif editor featuring a powerful gif splitter. With Animizer, you can not only split gif frames, but also create a transparent background, alter foreground and background colors, reverse animations, and perform several other actions right on its straightforward interface. In fact, only a handful of tools can compete with the range of tools it offers.
Pros
Full-featured platform
Top-notch delivery
Straightforward
Cons
The interface is not so clean
8. Keevi.io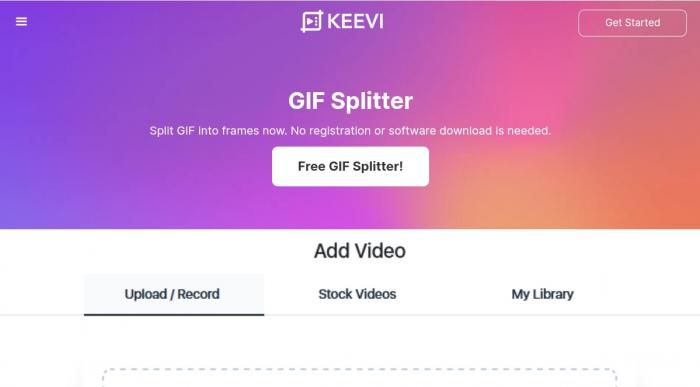 Keevi is a gif splitter tool tailored especially to the eCommerce ecosystem. It is the most suitable to not only split gif files, but also personalize them, and share them directly on several social media channels. Its results are pretty remarkable, especially for a free tool. In a nutshell, you have nothing to worry about using Keevi
Pros
Intuitive user interface
Great for beginners
Less expertise demand.
Cons
Some features are limited by subscription
9. Aspose
Aspose is a hub for an immense range of online tools, including a powerful gif splitter. It is web-based, and as such, you rid yourself of concerns of compatibility and software downloads. Not to mention that the tool is flexible, straightforward, and offers you a high-quality gif split on its intuitive interface.
Pros
Free gif splitter tool
Very flexible and allows customization
You can share download links directly via mail
Cons
Not suitable for sizable gif split.
Bottom line
Taking a snapshot of your gif transactions to capture your favorite moment may not be the wisest decision for several reasons. As such, with the range of free online tools highlighted in this guide, you can start extracting your favorite moments from gif. Then, you can further edit them to suit your preferences with tools such as BGremover, and use them in any of your projects more freely.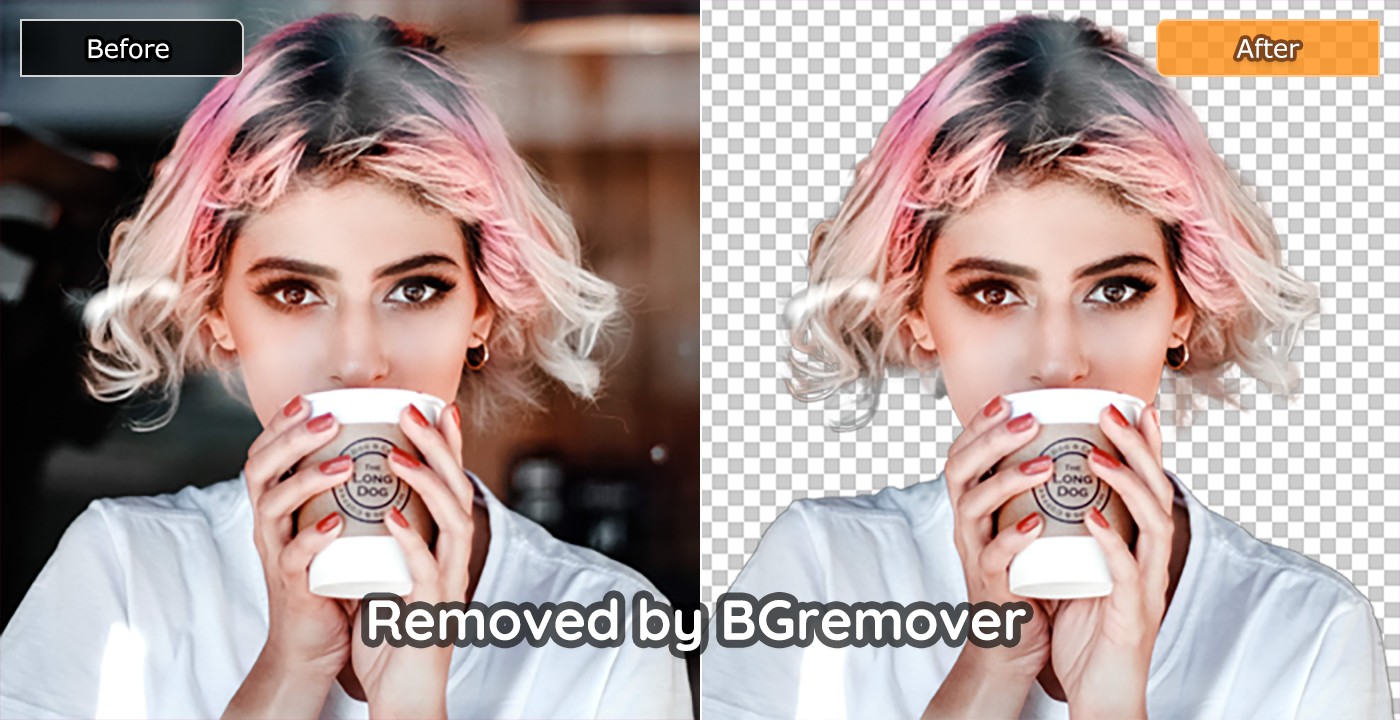 Do you find this post helpful?
Yes
No