Method 1: BGremover - add background to image online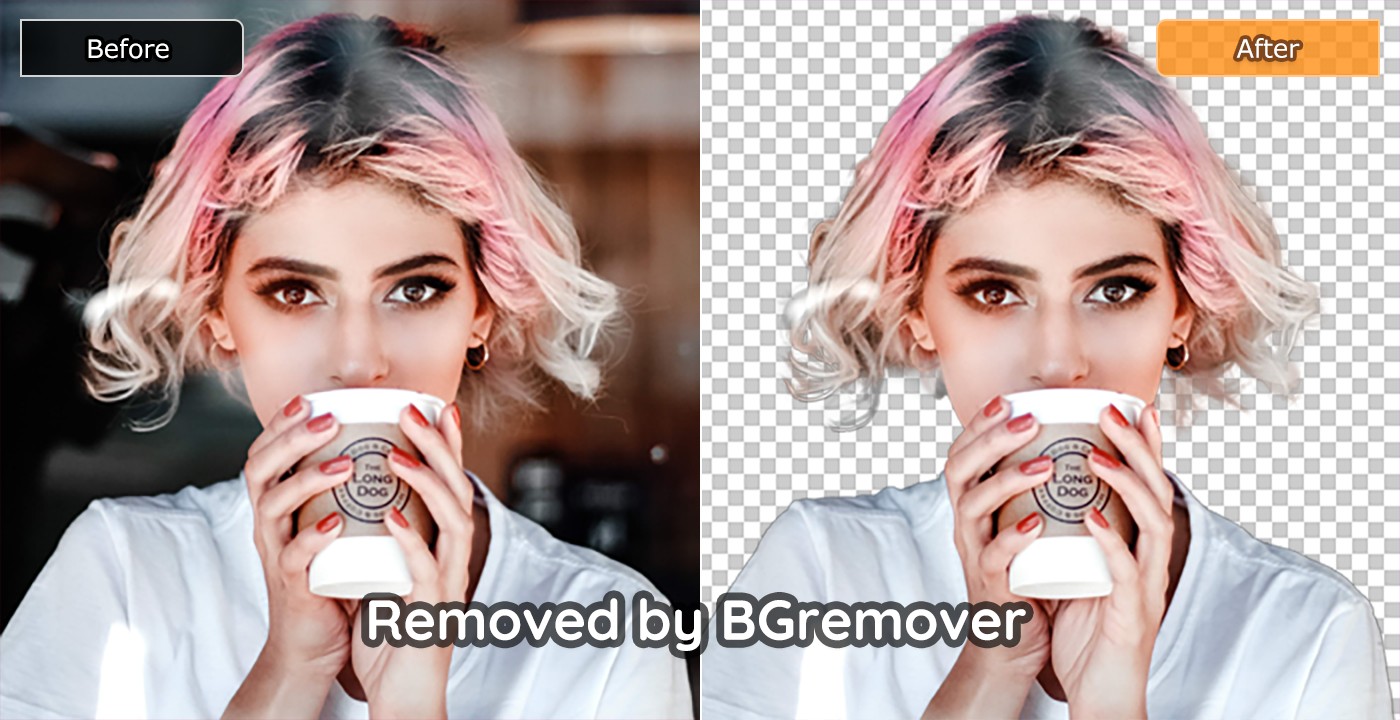 This is arguably the most straightforward approach to adding a background to the image. Whether you want to add background to an image or add a white background to an image or even add transparent background to image, this AI background remover should be your go-to. Even as quite a new tool, the range of features embedded in this tool is immense, and best of all, very accessible. With just a few clicks, you can easily eliminate your background.
Step 1: Upload the image you want to process.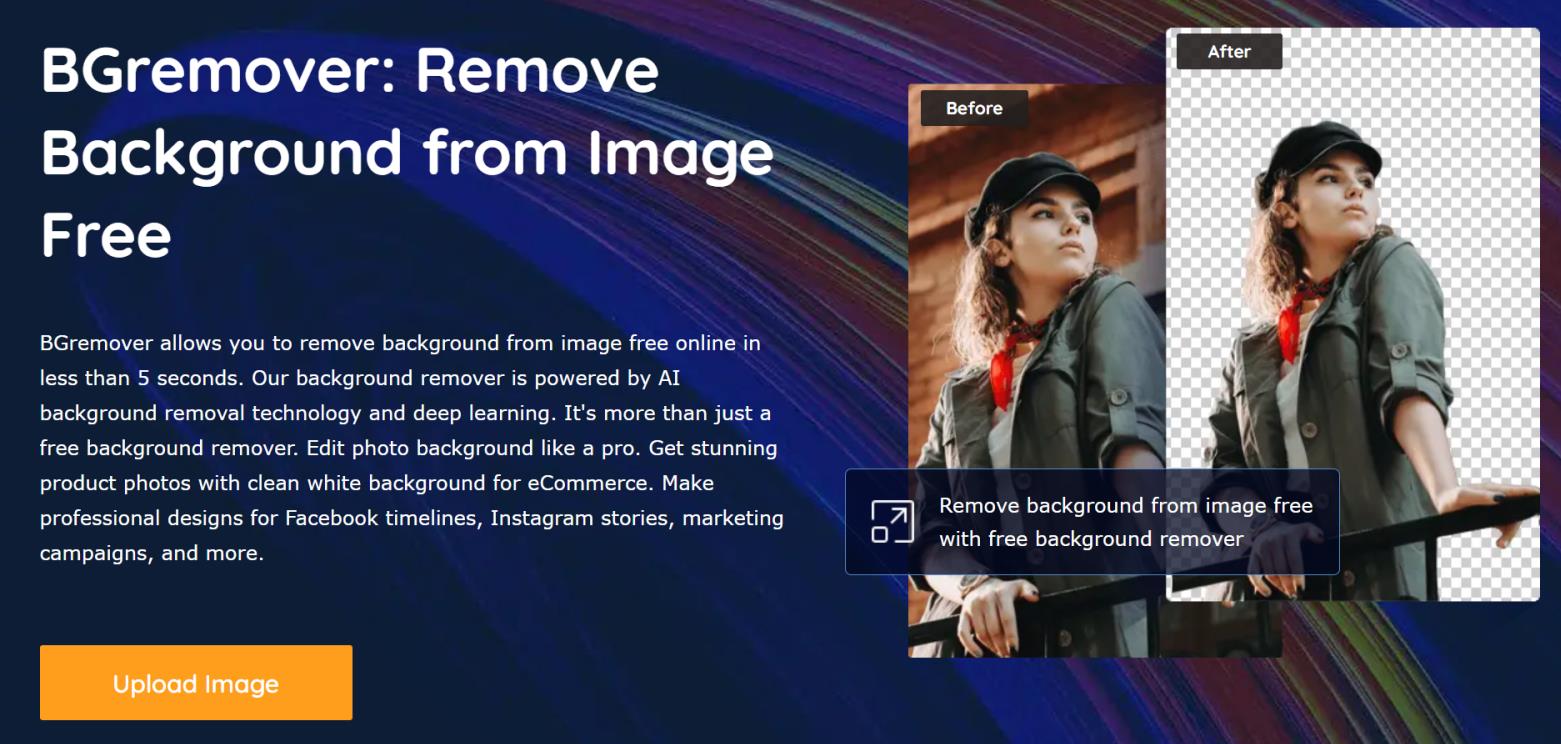 Step 2: the tool deletes the background automatically.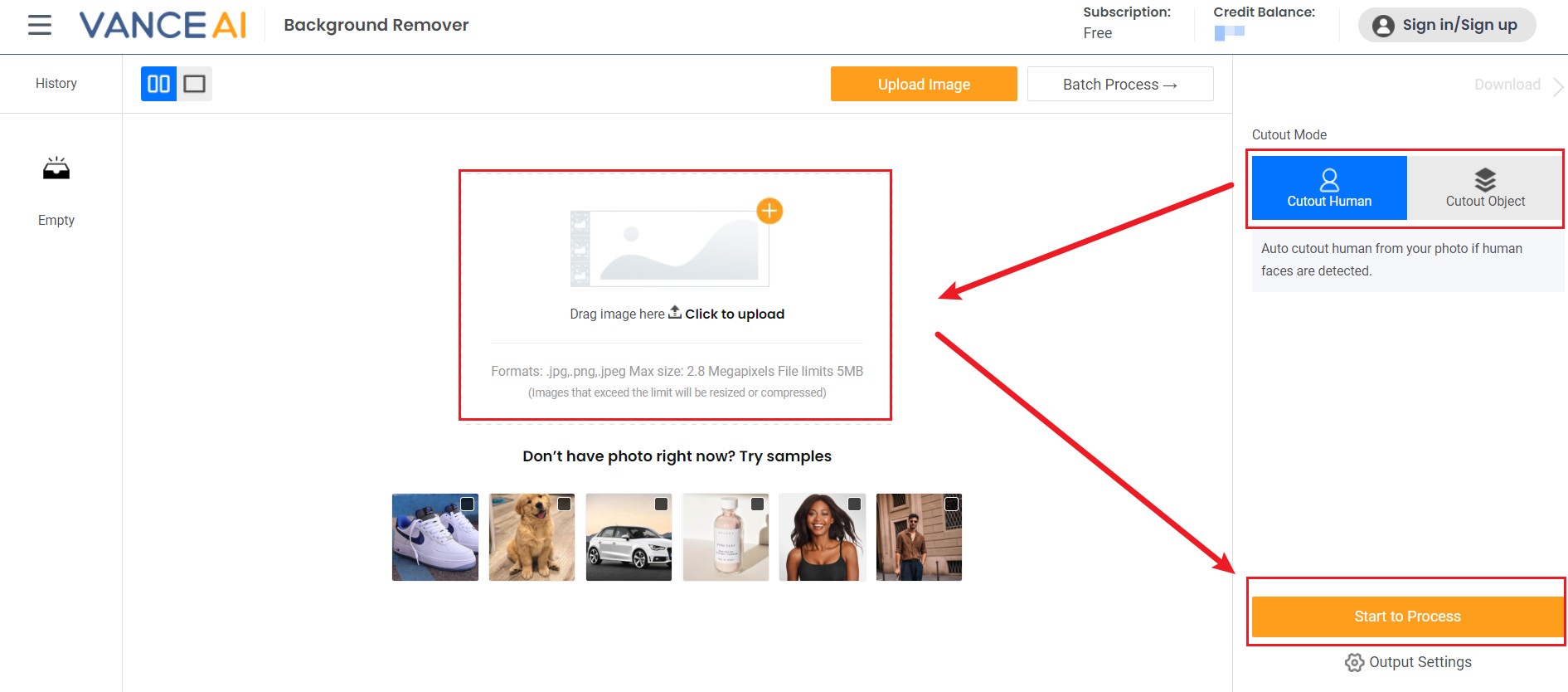 Step 3: in the intuitive platform now displayed, refine and modify the results to your preference and intended quality. And click download at the right down corner to save the result.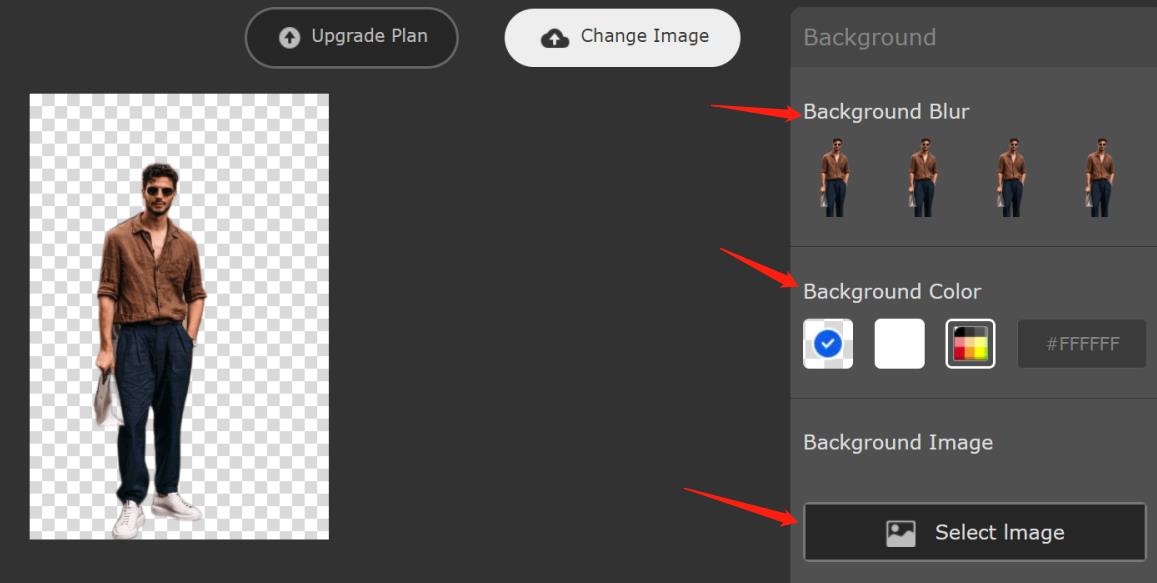 Before image / After image processed with Bgremover
From these two images, it's evident that this tool was built on a framework that pays attention to even the tiniest details. The image quality remains intact, and as well the cut-out was pretty smooth and had almost no rough edges. Besides the immense processing quality, the processing speed is likewise insane and might be the best you'd ever find around.
Also read: How to Put Yourself into Your Favorite Video Game World with AI.
Method 2: Fotor
Fotor developers really want all the way on this. This intuitive tool offers every user a chance to add background to image online. Its approach and service are pretty astonishing and easy to understand with the available selection tools. Indicating object borders maintain a high level of precision, and kudos to the clipping edges technology, you can get ad better selection done. Whether you are seeking how to add a background to a transparent image or removing the background, any of these tools are perfect for this intent.
Step 1: Launch the tool and click on the edit button.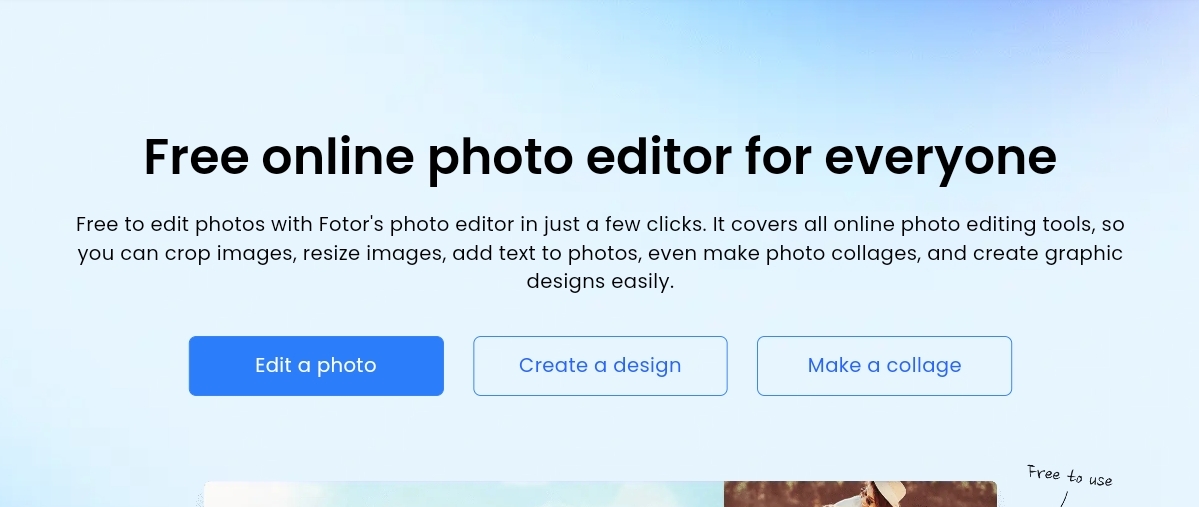 Step 2: upload the image you intend to edit and choose Magic Clipper. Use the retain brush and removal brush to color those areas you intend to keep or remove.

Step 3: hit the apply button, and download the result in your preferred format.

Method 3: Remove.bg
Looking for how to add transparent background to image? Here's one of your best alternatives. It has outrageous effectiveness when it comes to creating transparent image backgrounds for easy edit accessibility for other users. However, with the free version you are only allowed to download 612 x 408 image resolutions.
Step 1: launch the online background remover and upload the image you want to edit using the available button and option.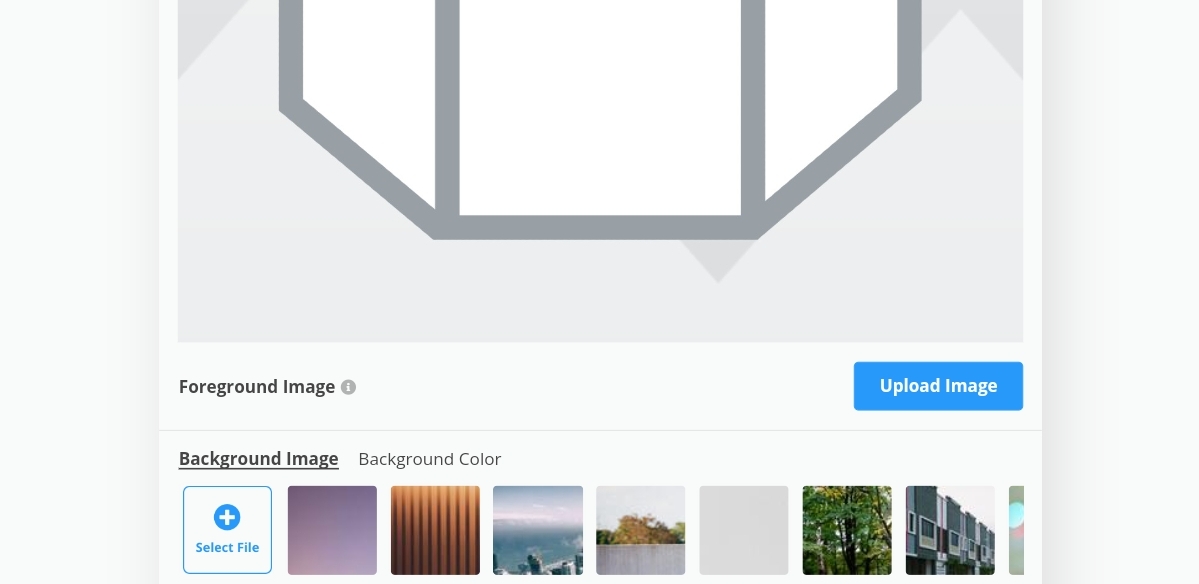 Step 2: once you upload, the tool automatically removes the background, changing it to a transparent image.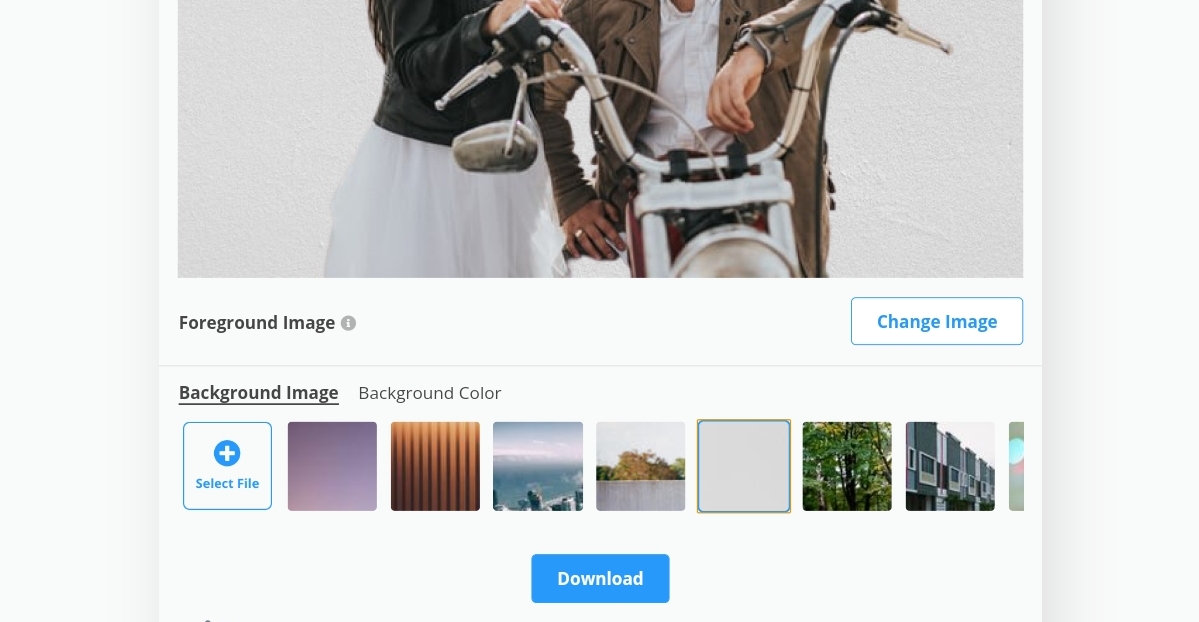 Step 3: now, you can go on to select your preferred background or leave it transparent. Then, Download!
Method 4: Lunapic
Here is another functional online photo editor to help you add background to image. Its features are not limited to just removing the background of an image. It encompasses an array of exciting editing functionalities. You just make them; Lunapic has them all. This tool is most suitable for images with a solid background and without varying background shades.
Step 1: Visit the Lunapic editor website and upload the image you intend to add a background to image.

Step 2: click on the edit option and select transparent background. Here, you can then select the color you intend to remove from your image. Now, the image is saved while maintaining its original quality.

Step 3: add your preferred background and save the image on your device.
Conclusion
Among these almost free top tools to remove background from image, BGremover offers you the best and has almost everything necessary to offer you an absolutely seamless experience when it comes to eliminating backgrounds. All in all, they are all easy-to-use tools, and of course, provide you with amazing results. The AI used in BGremover leaves room for an even faster image processing and quality without requiring you to put in so much effort. For industries that need quality images for products, or anyone looking to secure a competitive advantage over competitors, these tools will help you through the entire process. The pricing for each tool in VanceAI is reasonable, especially as you get to access professional images at all times.
Learn more tools to edit image background by reading: Best 7 Photo Background Eraser Tools Review.
Do you find this post helpful?
Yes
No