How to create a collage on iPhone with PicCollage
Pricing: Freemium - $4.99 for premium features.
Device supported: iPhone and iPad
PicCollage is one of the most full-featured and functional apps to create collage on iPhone. It boasts over 190 million global users, which most have had something positive to say about its overall experience. This collage maker helps you channel your creativity and create a collage on iPhone with several templates, texts, gestures, and other decorative features. Not to mention its ease of use and excellent flexibility allowing you to share those collages directly to various social media channels.
How to use
First of all, you need to install and launch the app on your device. Then select grids and grant the app access to your images.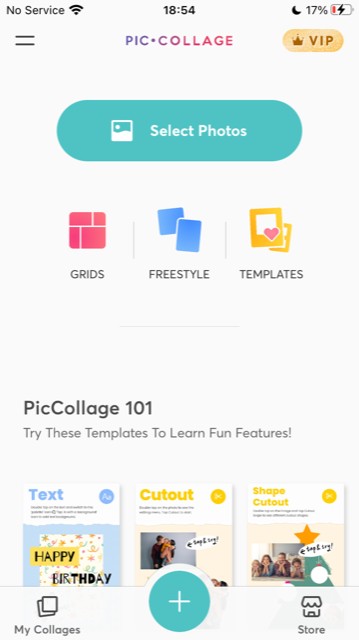 Next, select your preferred images and wait for them to appear in a grid layout. You can move the images in the grid by tapping on them, till you achieve your preferred positioning.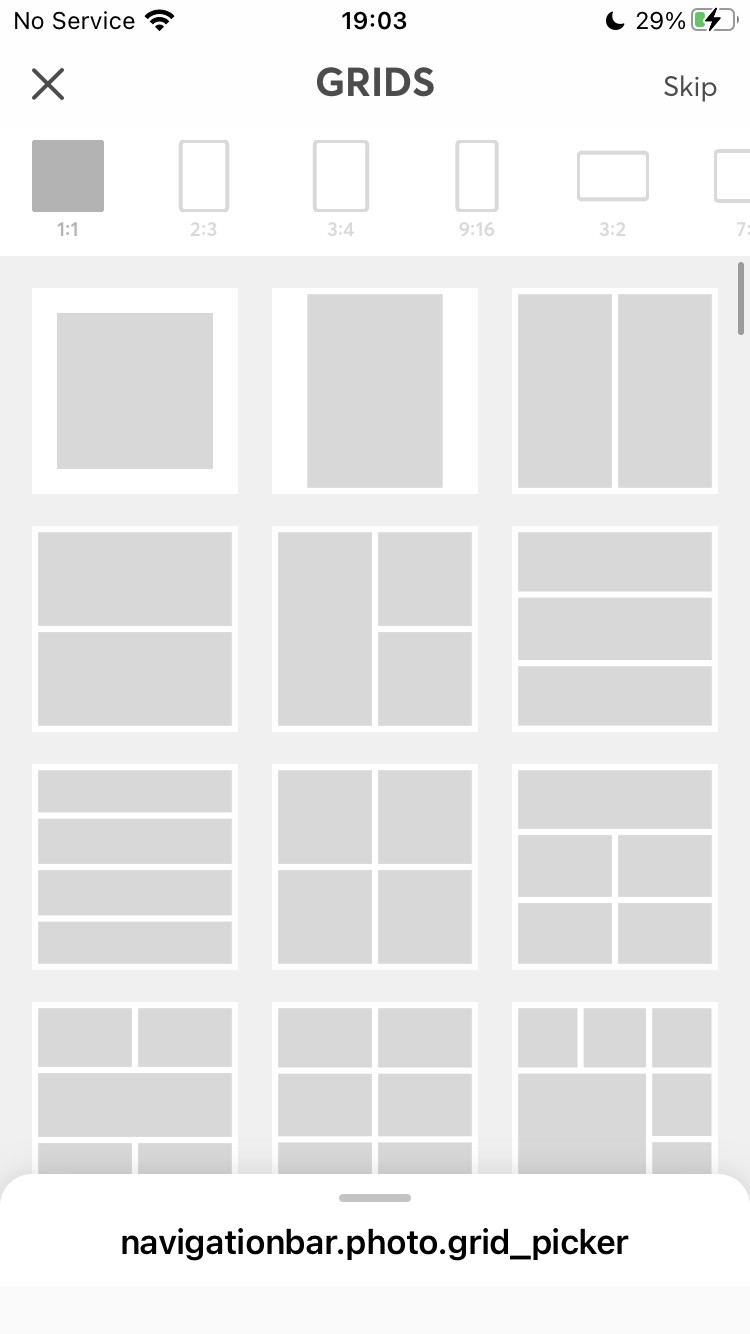 And you may change the border's width with the slider; change the background, if you're not okay with what you currently have and hit Done.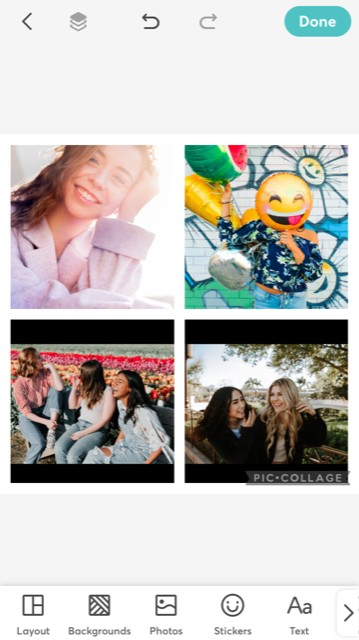 That's it, you can now save the image into your camera roll.
How to create a collage on iPhone with Canva
Pricing: Freemium ($12.99 monthly for premium)
Device supported: Android, iPhone, iPad, windows, etc.
If you're looking for a web + app-based alternative on how to create collage on iPhone, then, Canva is your best bet. Canva is a cross-platform option, especially for people with almost no graphic design knowledge. It features a range of tools and functionalities that appeal to a wide spectrum of audiences, enabling you to make transparent background, design posters and graphics, and of course, create collage without even trying. Of course, its user experience is over the roof. Not to mention its nonpareil quality and appeal.
How to create a collage on iPhone with canva
Firstly, install and launch the Canva app on your device. Then navigate to templates (you'd find this under the Create New Design button), and pick a photo collage.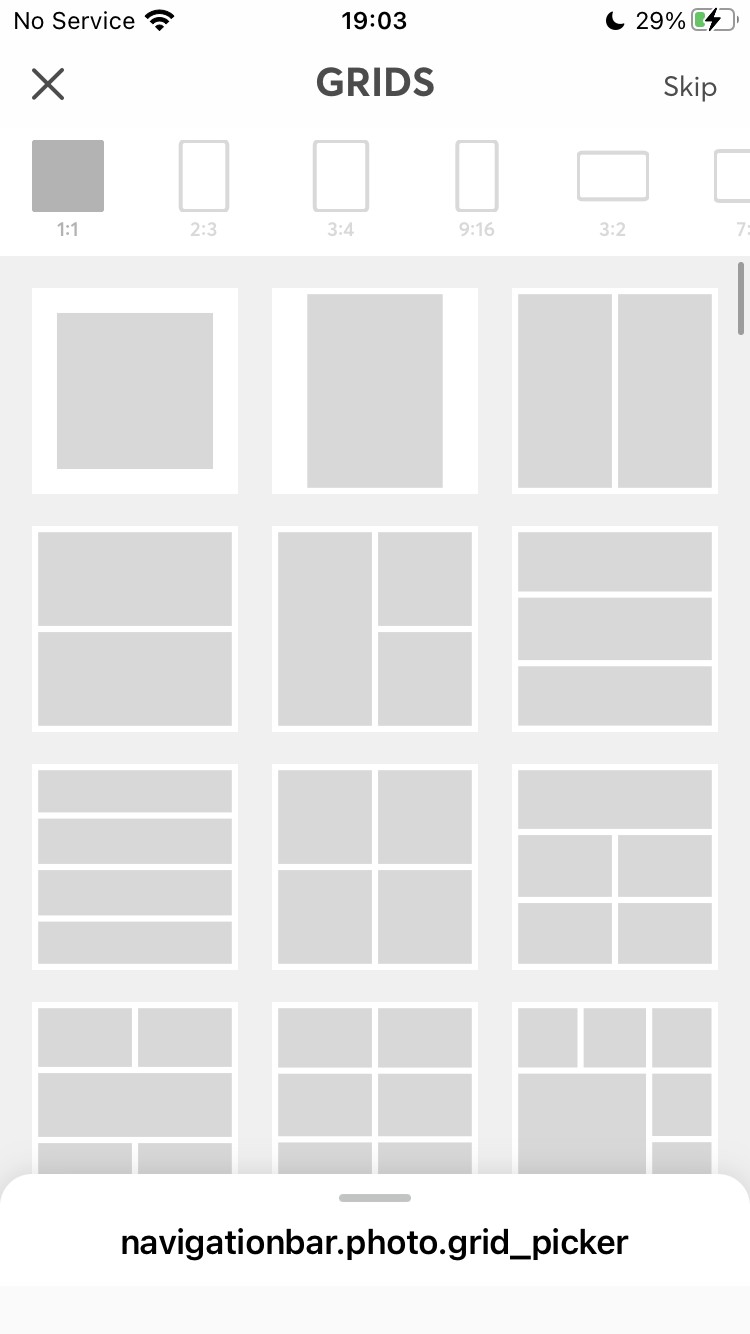 Select your preferred template from the countless available options. Then, edit the design to suit your preference – such as colors, fonts, texts, etc.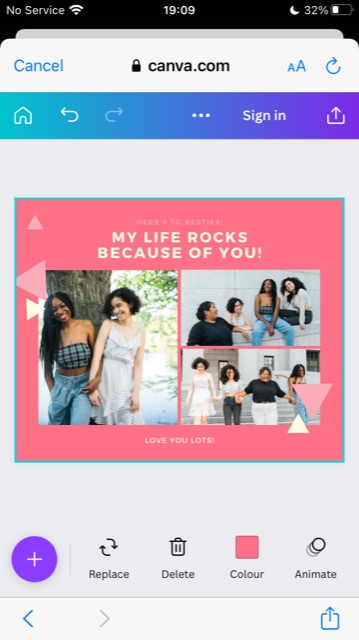 Select DONE when you've finished the edit and save it to your camera roll.
How to create a collage on iPhone with BeFunky
Pricing: $9.99 monthly (free version is also available)
Device supported: iPhone, iPad, Android, among others
BeFunky is yet another collage maker that helps you hammer out stunning collages fairly easily and automatically. With its array of tools, you can not only create collage, but also edit and refine your images to bring out that elegance in them. It also features layout templates tailored to various social media platforms including Facebook and Pinterest. With BeFunky, you can easily arrange your images to tell a story without getting bothered about other qualities. The platform is pretty straightforward, and as such, offers an impeccable experience.
How to use
You need to download and launch the BeFunky app. Select the images you want to make into a collage. Doing this, you want to ensure cohesiveness in their theme to bring out their storytelling prowess.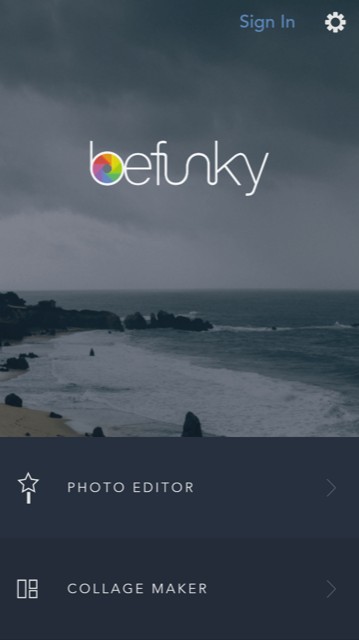 Now, you can arrange the images, add texture, patterns, and colors to the collage to further emphasized your theme. You can include texts with the text icon,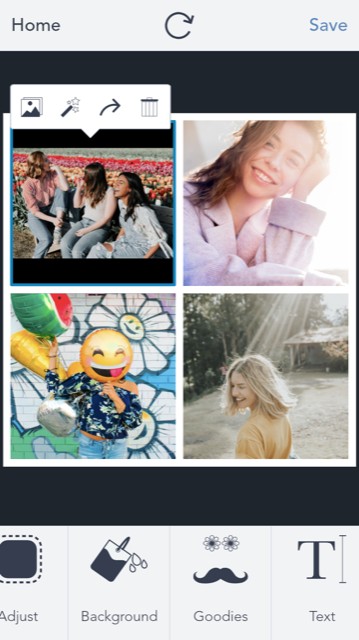 Save your collage and export to camera roll.
4 useful tips to create collage on iPhone
1. Pay attention to the color scheme
Beyond question, color holds a great deal of influence over your designs and images. It can evoke certain emotions. As such when creating your collage, it is important to use colors that reflect your message and theme envisaged for the collage. If you want to tell a story of love, opt-in for passionate red. In essence, choose a color scheme that aligns with the picture you're intending to paint. If any of your original images deviate from the color scheme, you can correct that quite easily with a tool like BGremover.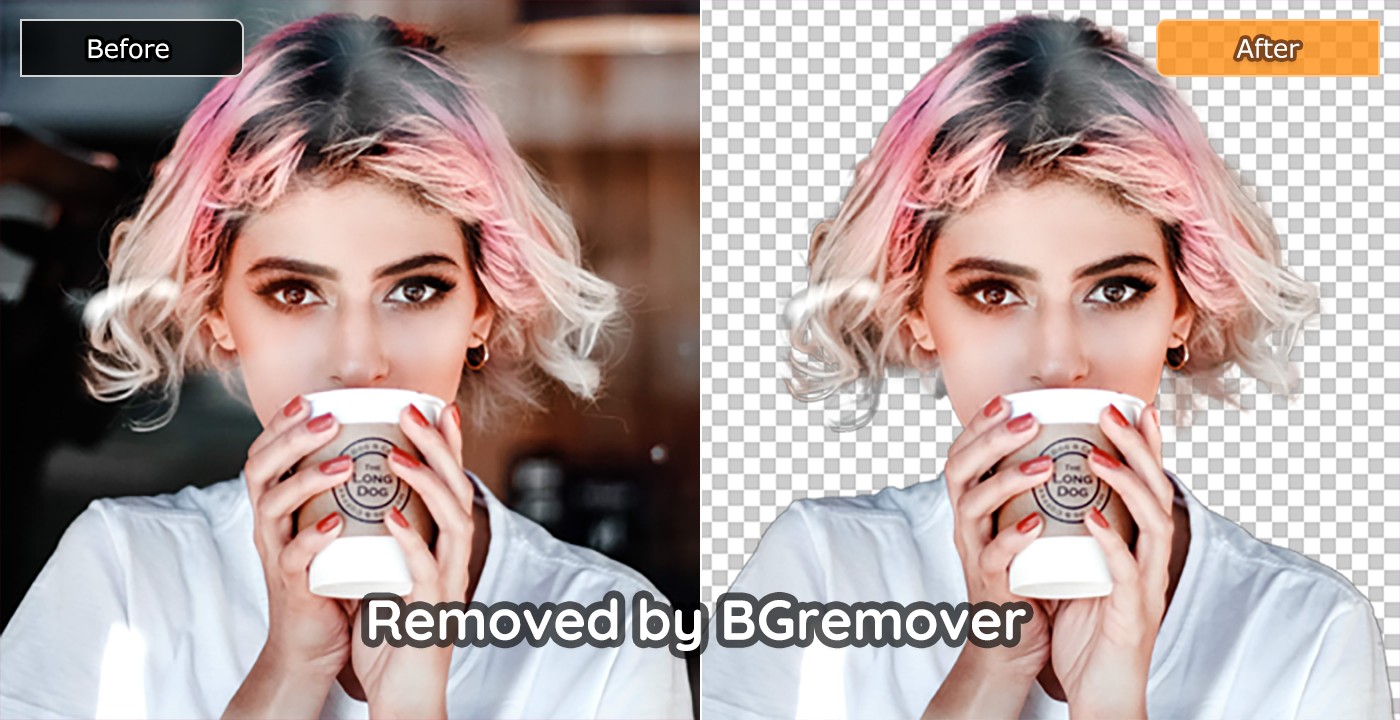 2. Achieve cohesiveness with a common theme
Photo collages are excellent for showcasing different pictures that may revolve around one theme. Sometimes, they may be a series of images taken at an event or even different interrelated scenes. You want that cohesiveness factor apparent in whatever collage you create. It gives context and more details to the entire thing.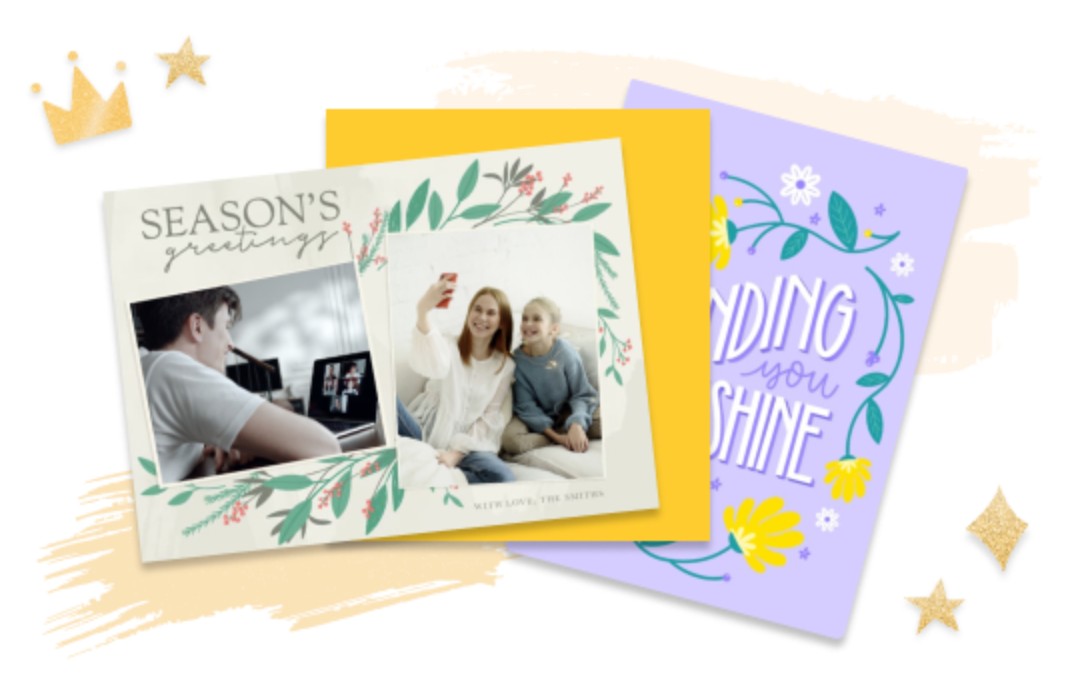 3. Tell a story
A photo collage is an excellent storytelling tool. So, learning how to create a collage on iPhone isn't just about the process, it involves learning how to tell a story. Showing multiple images together should be random or boring. Hence, use them to tell a powerful story that goes beyond just displaying a single image.
4. Get creative with the sizing
Lastly, on how to create a collage on iPhone, sizing is one element you should always note. Your photos don't have to be similarly sized. Get creative by mixing bari8us layouts and sizes. You can even make it more interesting by using one image as the focus and others in a supporting role.
Bottom Line
In this article, we ranged over 3 practical approaches on how to create a collage on iPhone. By now, you have all it takes to tell a compelling story with your collages whether for your social media platforms or other uses. With any of the tools mentioned, you can be sure to access almost equal functionality to create collage iPhone. Also read How to Create Transparent PNG Online | 3 Best Methods.
Do you find this post helpful?
Yes
No