Removing background from hair may be one of the most annoying Photoshop tasks for the reason that all little details involved to get an excellent photo are eye-straining. One of the most difficult parts is that you have to use countless hours of expertise to remove background from hair. Especially e-retailers, photographers, and marketing professionals, may want to use more straightforward and effective tools to remove background from image. Here is a step-by-step guide to Photoshop and its alternatives.
Part 1: How to Remove Background from Hair in Photoshop
Undoubtedly, Photoshop is the most popular image processing tool. Also, there are some online tools like VanceAI can remove background. In essence, Photoshop is a comprehensive tool, and of course, it also has powerful functions. It provides a variety of tools for photographers and any photography enthusiasts, you can use it to perform nearly all work related to graphic design. Photoshop gives you multiple ways to remove the background from an image. Here, we'll show you the easiest way to remove background from hair with Photoshop.
Step 1: Open a photo and click "Select" on the left top part of the interface, then choose "Select and Mask".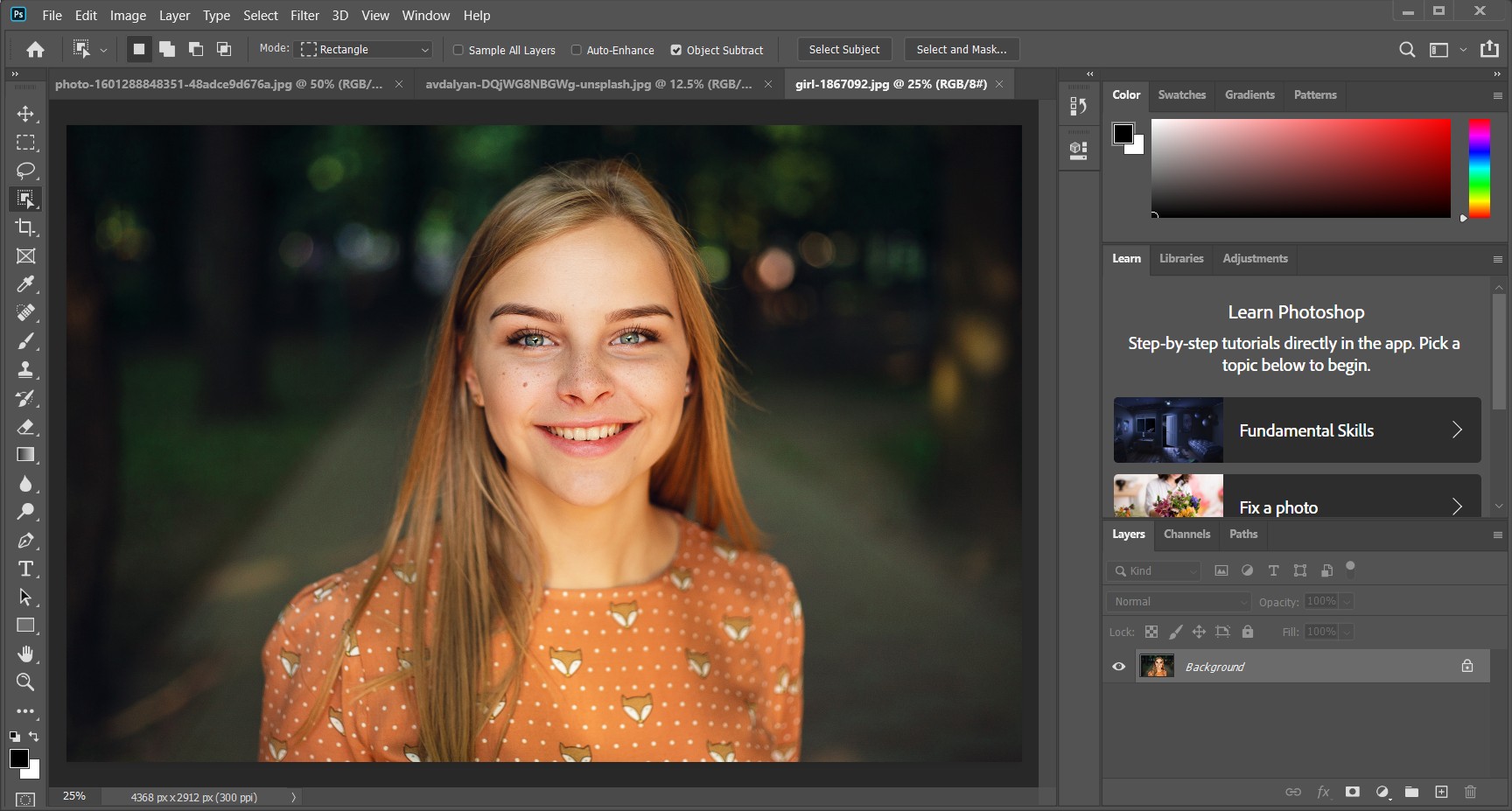 Step 2: Find the "Select Subject Tool" as I marked in red 1, and choose the area you want to remove the background. Then click "OK" in the lower right corner.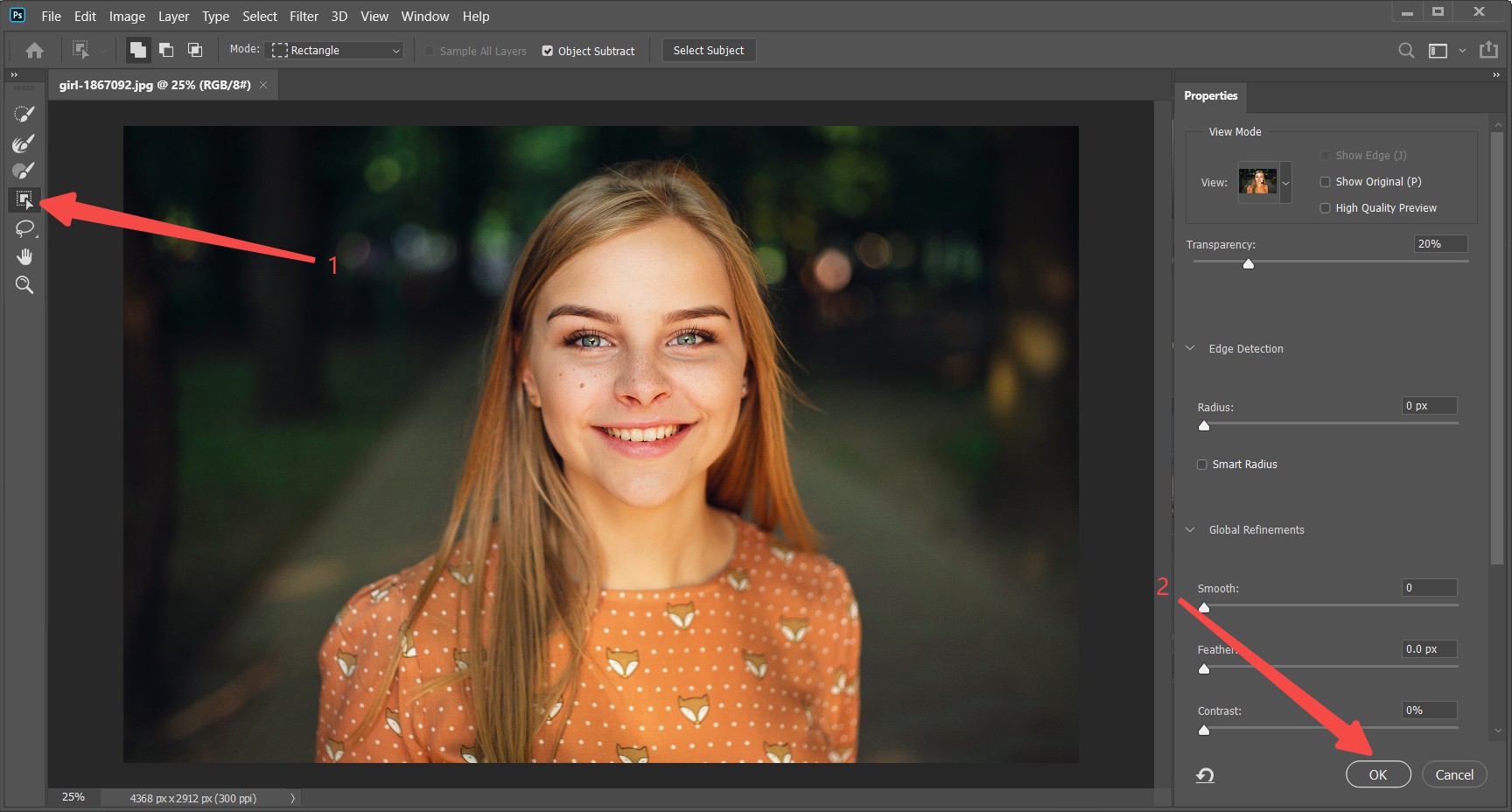 Step 3: Now let Photoshop do its magic!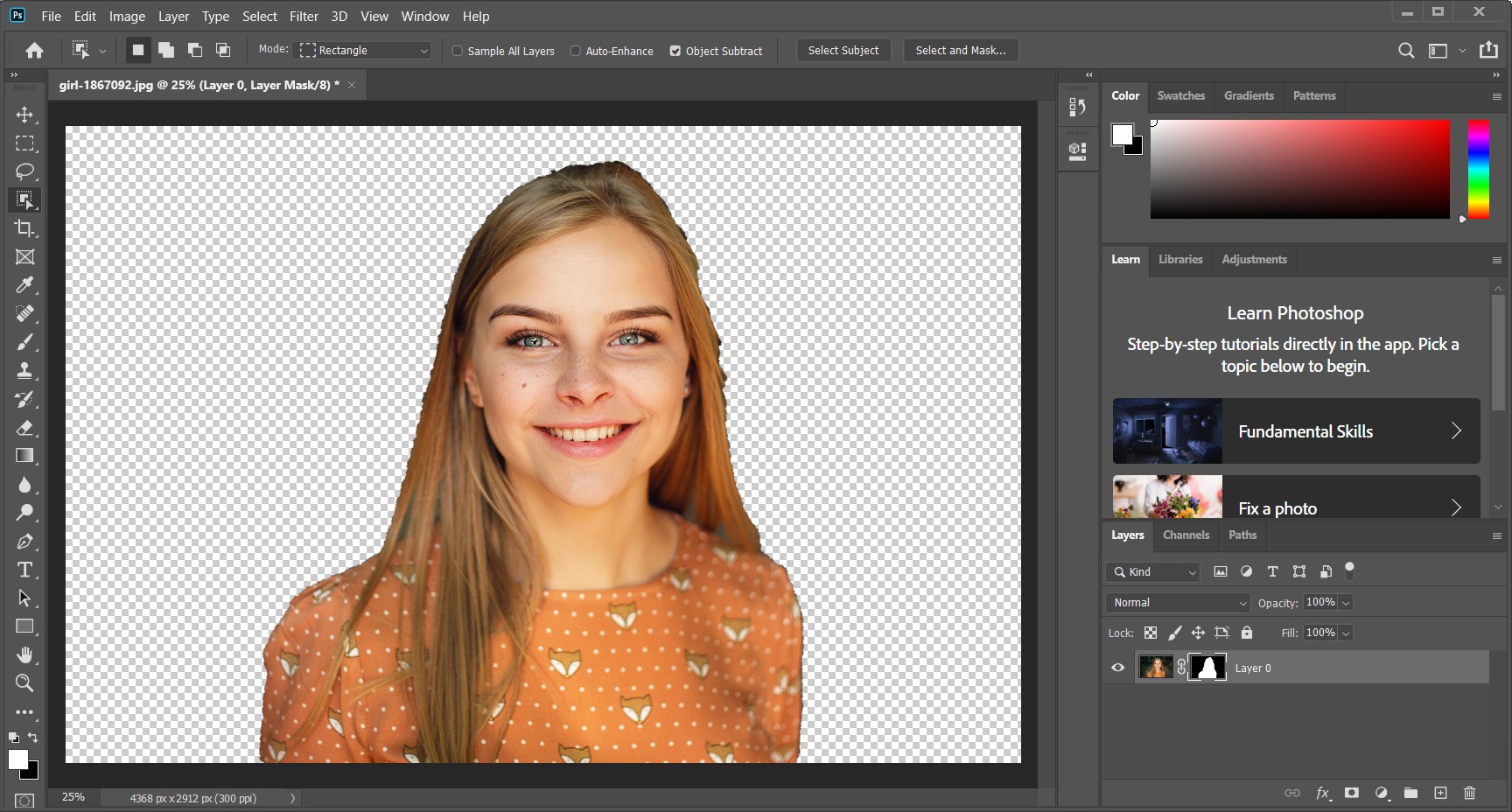 Part 2: How to Remove Hair Background in Photoshop Online Alternative
Photoshop has always been the tool of choice for editing photos. This is not surprising, because it does have many very useful tools. However, another one-click background removal tool BGremover allows you to easily process backgrounds and images. Since removing the background from a photo is usually a time-consuming process, it is really great to have a background removal tool that can complete the same operation in a shorter time. The output quality is the same as that of Photoshop, but the steps are much simpler.
Step 1: Upload the image that you want to remove background from hair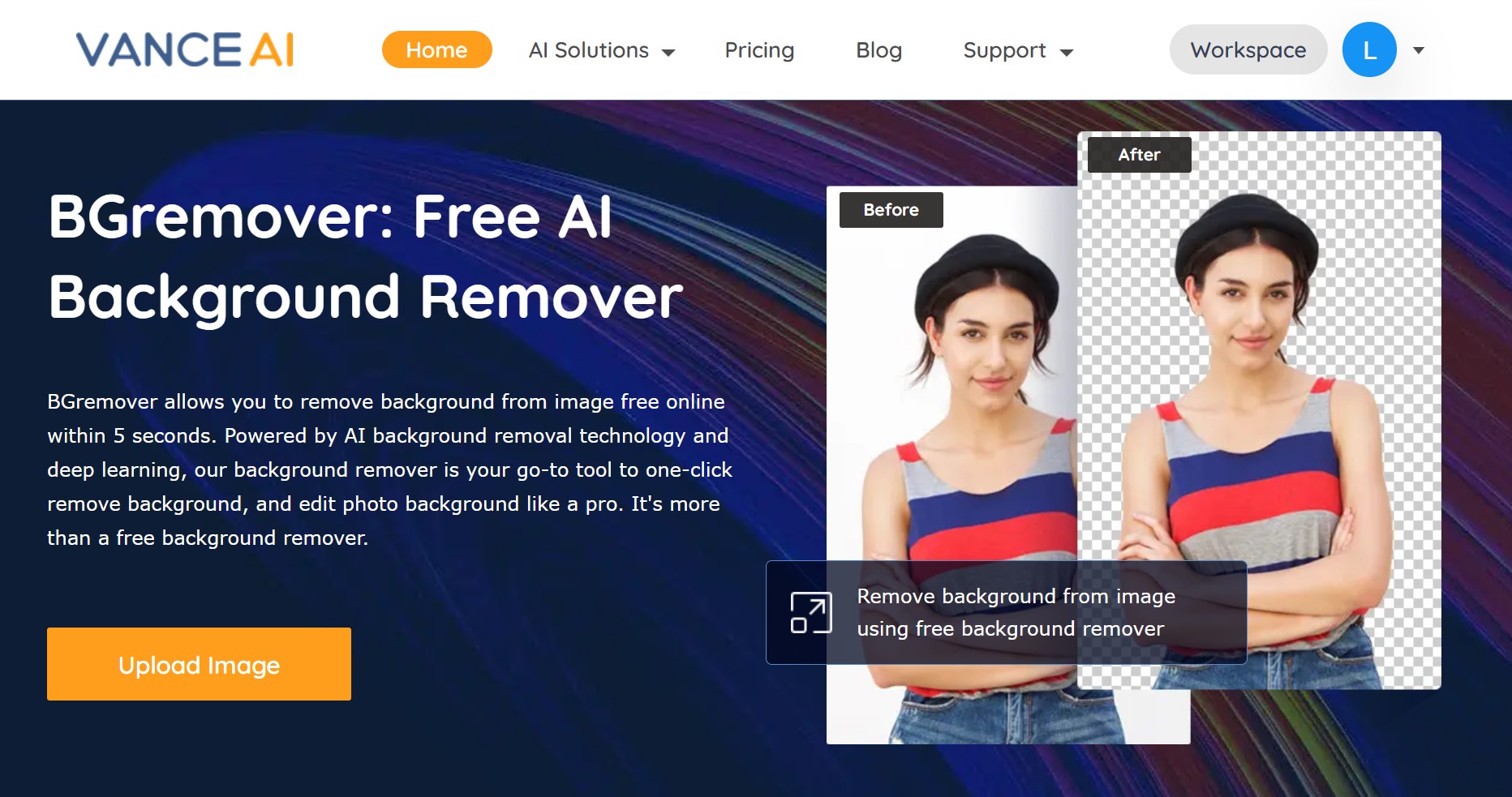 Step 2: Click "Start to Process" and the AI will help you remove background from your hair automatically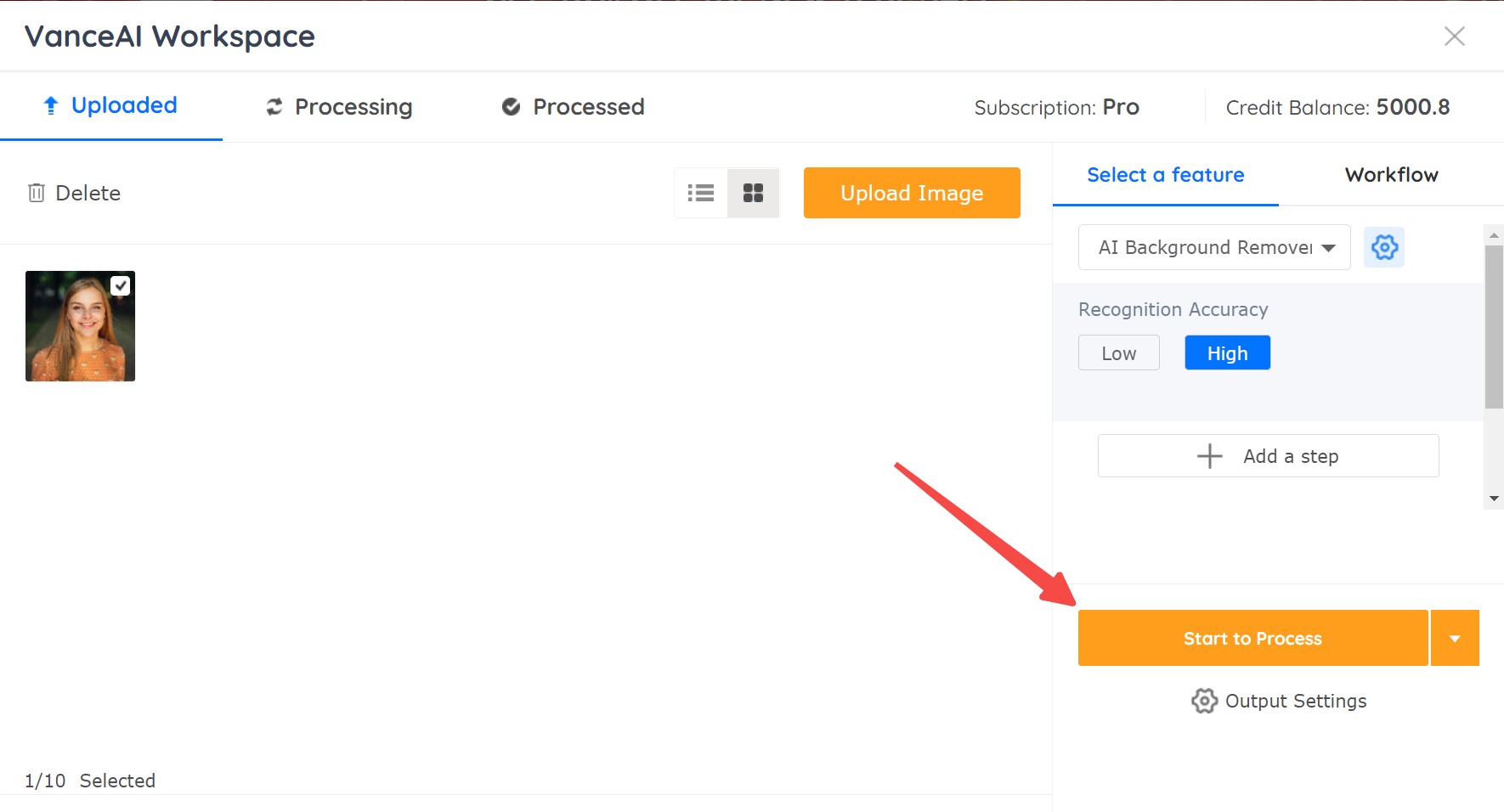 Step 3: Download the output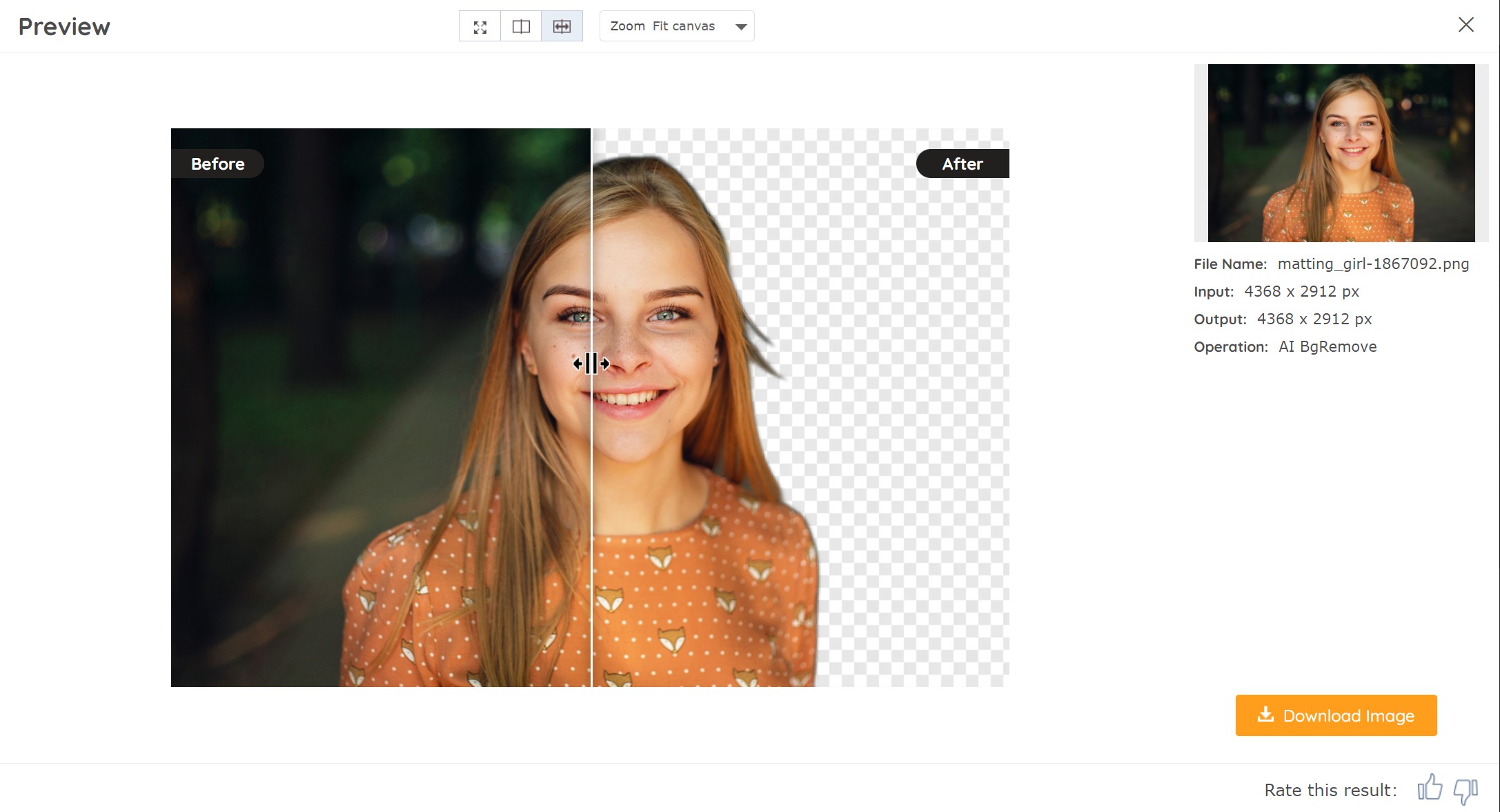 Through the easy-to-follow example, you can also use another feature from BGremover, VanceAI Passport Photo Maker to get a passport photo with a solid color.
BGremover Performance
The following two sets of comparison pictures are the effects of using PS and BGremover, or AI background remover to remove the hair background. As you can see, the background removal effect of BGremover is almost the same as that of PS, and it is even better in the processing of hair details. The output quality of both is very high, but the edges of the picture after BGremover processing look softer.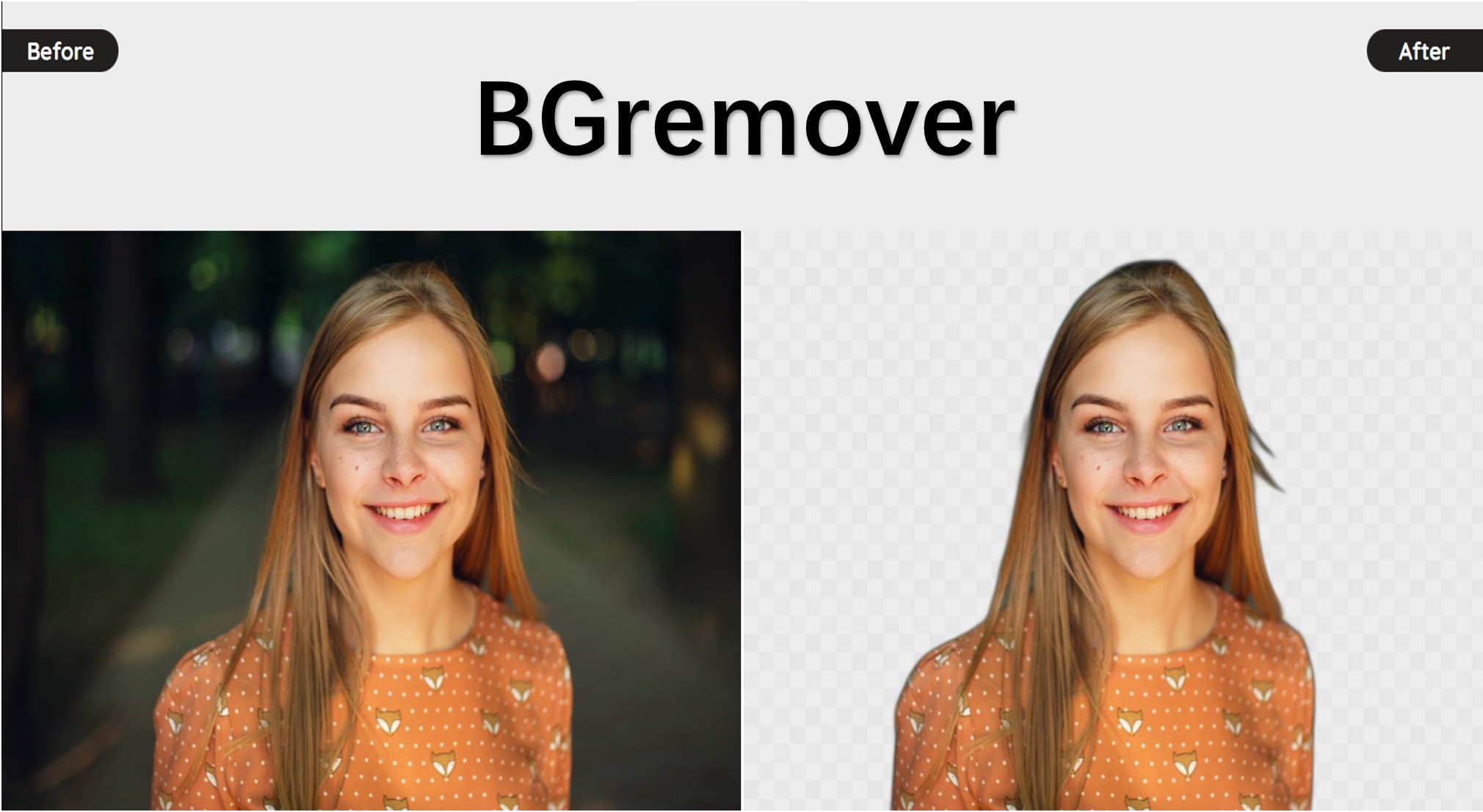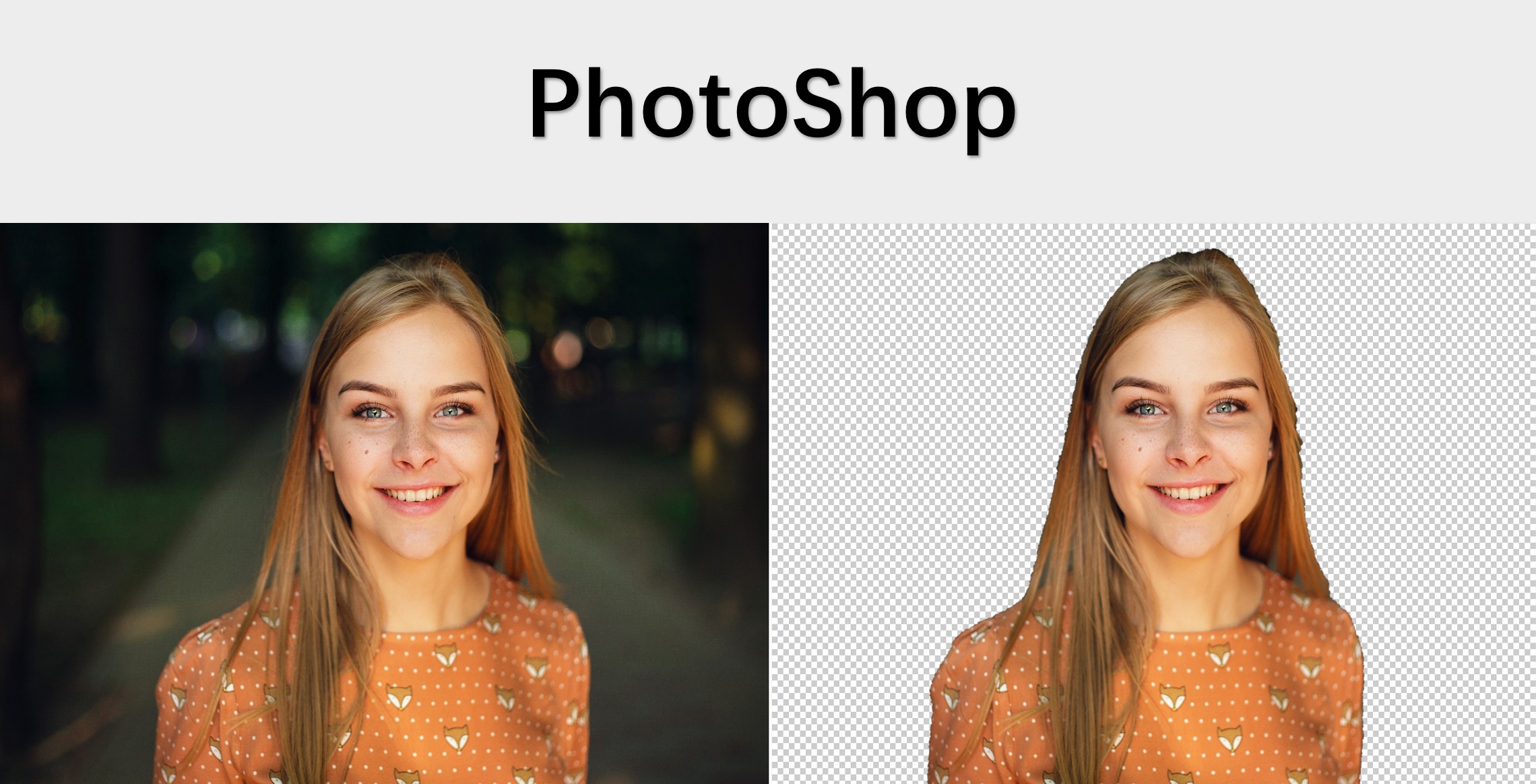 Conclusion
For a long time, people thought that Photoshop was the best choice for photo editing. Until now, many people have discovered that even if they are not proficient in Photoshop, they can get the same incredible results by using AI tools to remove background from hair. If you can get an AI tool such as Transparent Background Maker to remove background from hair automatically, you will save yourself tons of time and painstaking work in Photoshop.
You may also be interested in How to Isolate an Image in Photoshop and Its Best Alternative.
Do you find this post helpful?
Yes
No