Although you can always access sites for free stock photos, it's better for you to modify and make some changes before you use them, like removing the background and replacing it with a new one. An automatic Background Remover from VanceAI is a great help to both people who are not familiar with Photoshop or other advanced tools and those professional photographers. Download stock photos from iStockphoto and use our AI Background Remover to instantly remove the background on your image without any manual work.
What is iStockphoto?
iStock is an online royalty-free, international microstock photography provider which provides millions of high-quality photos, illustrations, clip art, videos, and audio tracks. Its database is steadily increased each month. Nearly half a million new photos, illustrations, videos, and audio files are added each month.
Are iStock images free to use?
iStock provides limited free photos for non-subscribed users to download. While downloading, you are getting the right to use that photo in a wide variety of uses, including advertising, publishing, websites, blogs, and more. If you right-click and save, you'll get photos with a watermark. But if you want to get a lot more photos in various formats or get an extended license, you have to pay for that. Although VanceAI has to be paid, it is more convenient than iStock images.
Steps to Erase Background from Istockphoto
Step1: Download iStockphoto free image and open the homepage of BGremover.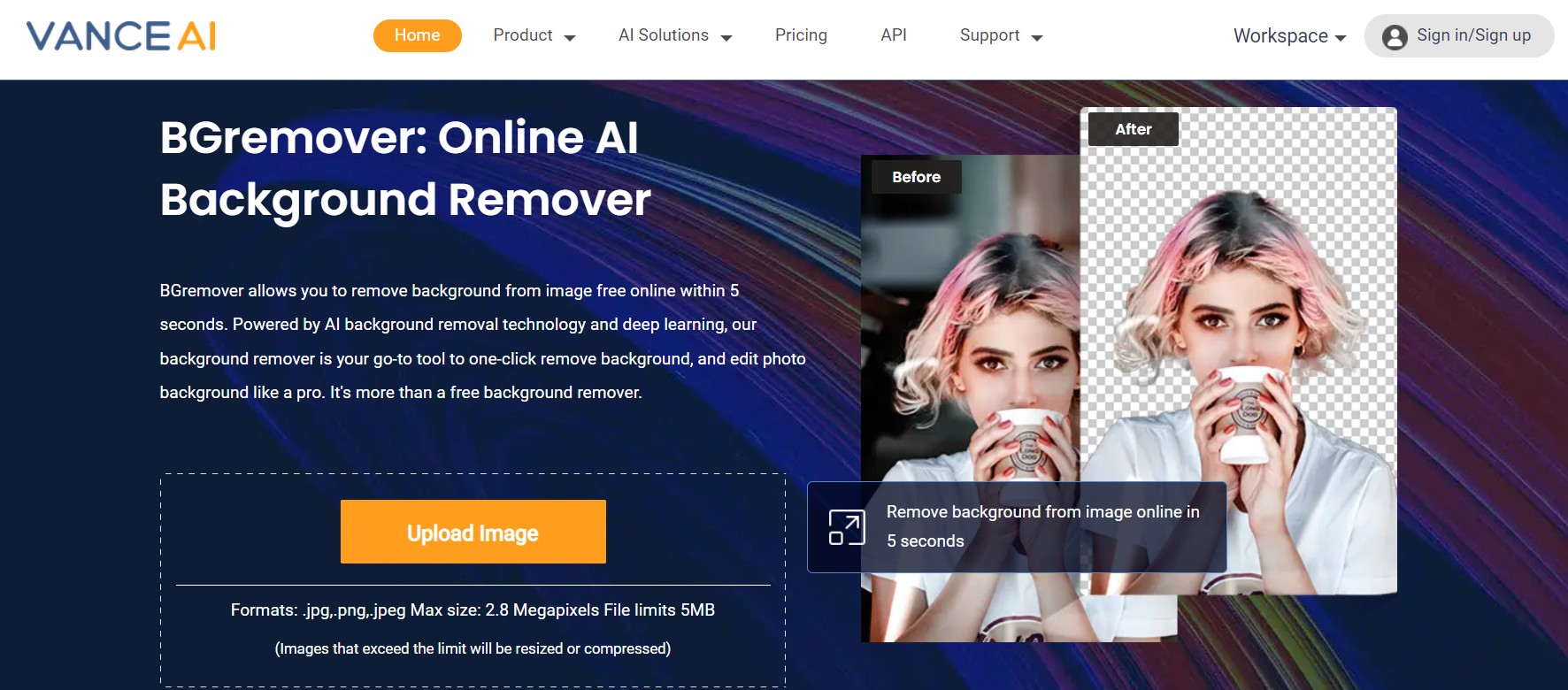 Step2: Upload a photo to remove background from image and click "Start to Process".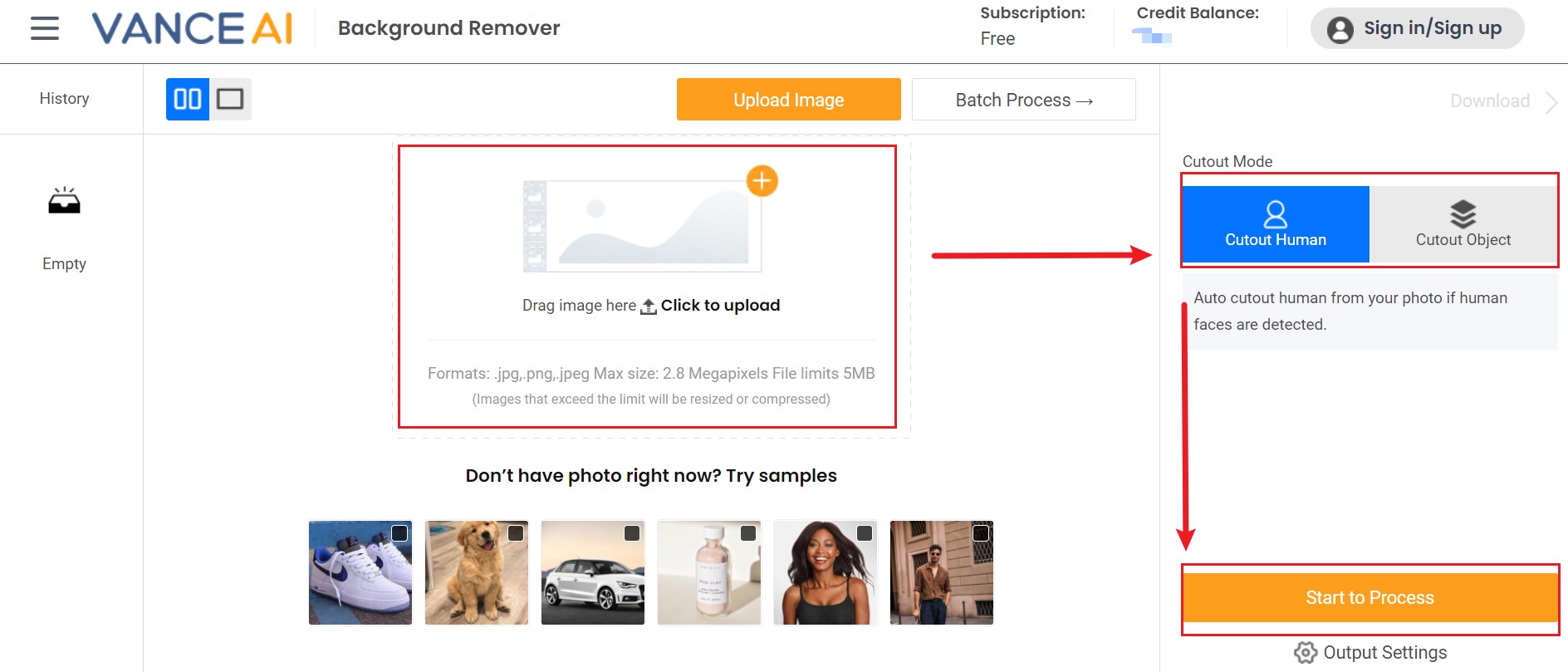 Step3: Preview and download the result after it finishes processing.

The result shows BGremover website including PNG Maker will automatically convert your images into the PNG format. BGremover not only does a good job of the conversion, but of giving you passport photos with specific solid colors with VanceAI Passport Photo Maker.
VanceAI now also launches its software version. VanceAI PC is full-featured desktop software developed by VanceAI that lets you instantly process local photos in bulk with more customization options, which will significantly simplify your workflow and boost your productivity. Free Download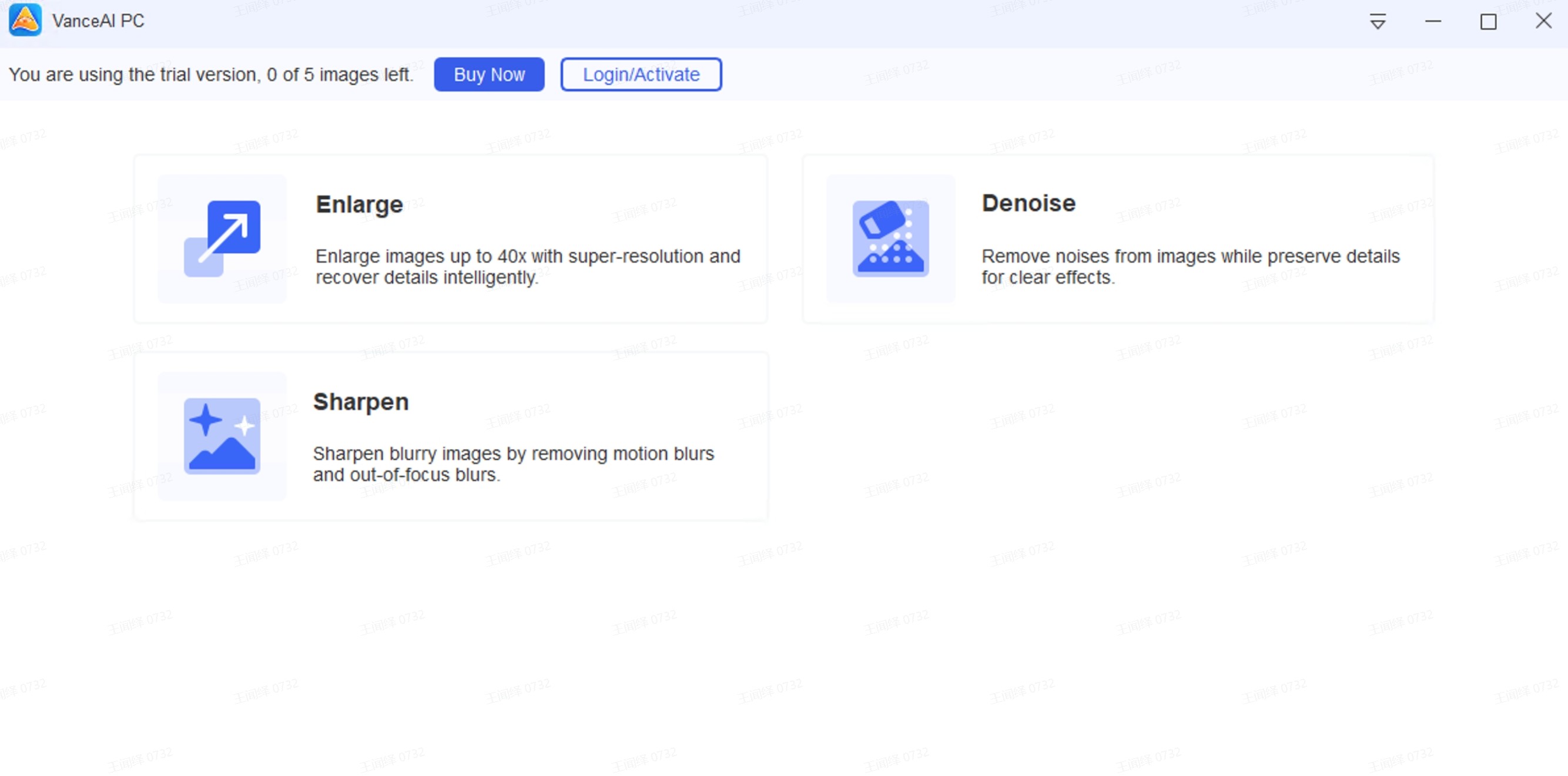 Additional Features of BGremover from VanceAI
Once you remove istockphoto background, you can use BGremover to further edit the same image. Now, one of the drawbacks that users often face with background remover applications online is that they do not offer anything beyond the background removal feature and even that tends to be inaccurate at times. VanceAI aims to improve on that by offering Background Changer, which is a feature that allows you to change the transparent background into something better. Moreover, BGremover or transparent background maker uses advanced AI algorithms to ensure that the transparent background outputs are as accurate as possible in the first place. Overall, this process makes it easier for all kinds of users to make new types of images from the transparent background image. Not to mention that this is a fairly common practice in designing and similar fields.
Speaking of designing and editing, another thing that many professionals are looking for is the best file format. The best file formats include RAW and PNG. For that, you will find a lot of use for PNG Maker. PNG images are slightly bigger than their JPG or JPEG counterparts but in return, they also offer better quality in terms of details and colors. Since designers are aiming to make a visual look as appealing as possible, they naturally prefer PNG images over the others. Not to mention that you can always compress PNG images as well. This makes the image quality and storage efficient. If not, you could always convert the PNG image back to JPG. Either way, all downloaded images from BGremover will be in PNG, which saves you the time and effort.
Overview of Background Changer Feature
After you remove istock watermark and background from the photo, you will be left with the focus object and the transparent background. At that stage, you can either download the image from the option presented in the workspace or just click on the above Change Background option from Background Changer. Once you click on that, you will be presented with a page filled with options for a new background.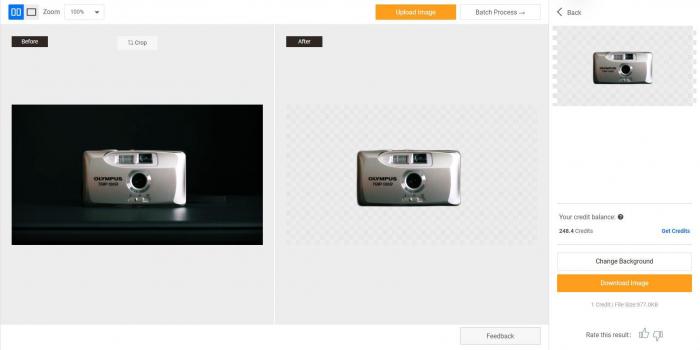 Image Credit: VanceAI
From the backgrounds page, you can click on any one that you like and the tool will automatically apply it on the image that is processed. You can take your time and test multiple backgrounds for your image before going ahead with the download. If you do not want a solid colored background to replace the transparent one, you can go over to the Image tab instead. Here, you can replace the empty background with a landscape image or something similar.
The third option, outside the landscape type images and solid color backgrounds, is to upload an image as the new background. This gives you the ultimate freedom in choosing the best possible background for your image.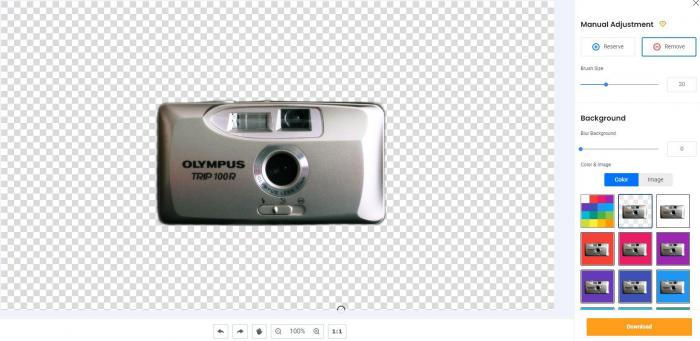 Image Credit: VanceAI
Similar to this photo above, you can edit the backgrounds of pretty much any photos that you want although background remover tools in general work better where there is just a single person or object in the frame with an uncomplicated background. That's why, many designers and professionals tend to use this feature for object or product photos, since they usually are easier to edit. There are many istockphoto images that you can find on the site that are related to products, objects, and portraits.
Camera Product Photo Example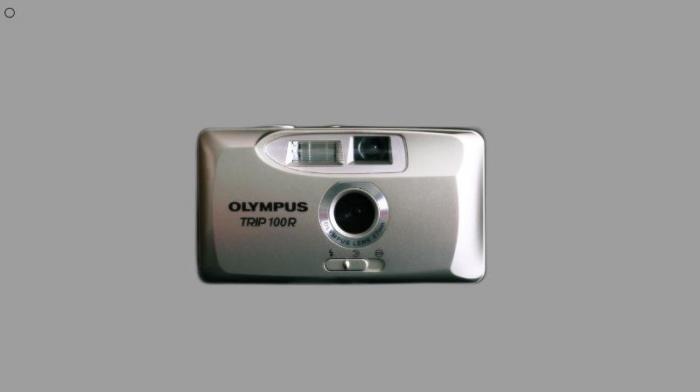 Image Credit: VanceAI
When using the Background Changer feature, one of the best things you can do for your image is to replace the transparent background with something that matches with your product better. In this example, instead of having a random color such as blue or white, we applied a gray background in order to make the image look appealing. You could also remove the background in your portrait to replace it with a scenic background so that your portrait looks different.
The BGremover tool also offers manual options for removing parts of the image. You can use the Brush tool provided in the workspace of transparent background maker to mark spots in the image that you either want to delete or keep. This gives users better control over their images while keeping the removal process automatic as well.
Conclusion
Trained with millions of sample photos, BGremover is able to automatically get rid of background from photos and it takes you less than seconds to delete an image background only. The whole process is fast and automatic. With this AI Background Remover, you don't need to get familiar with a complicated interface and remove photo background by many steps. Save you time and effort with AI Background Remover. Maybe you also want to know more about How to Remove Shutterstock Images Background.
Do you find this post helpful?
Yes
No