BGremover makes background editing hassle-free. To make your profiles or posts on social media eye-popping, you can use this tool to remove and edit the background before you unleash your creativity. For designers or small businesses, this AI background remover can be your ultimate tool to perfectly remove background in photos of products which is sometimes necessary. What is photo etching? How to use AI for deep etching? Here this article will tell you.
What is deep etching?
Deep etching is a graphic design term used to describe the process of removing a specific section of a photograph or image from its background so that it stands alone. This means that you can use just that part in a different way or a different background.
How do you etch a picture with AI?
If you've ever needed to quickly deep etch an image, you know, it can be tedious, even with access to software like Photoshop. Well, BGremover is a single-purpose website that uses AI to do the hard work for you. Just upload any image, and the site will automatically identify any people in it, cut around the foreground, and let you download a PNG of your subject with a transparent background. You can use VanceAI to have a try.
Step 1: Upload a photo to this BGremover
Click to upload the photo whose background you want to remove. Alternatively, you can drag and drop an image to this tool or enter its URL. You can also try the sample photos there to test the performance.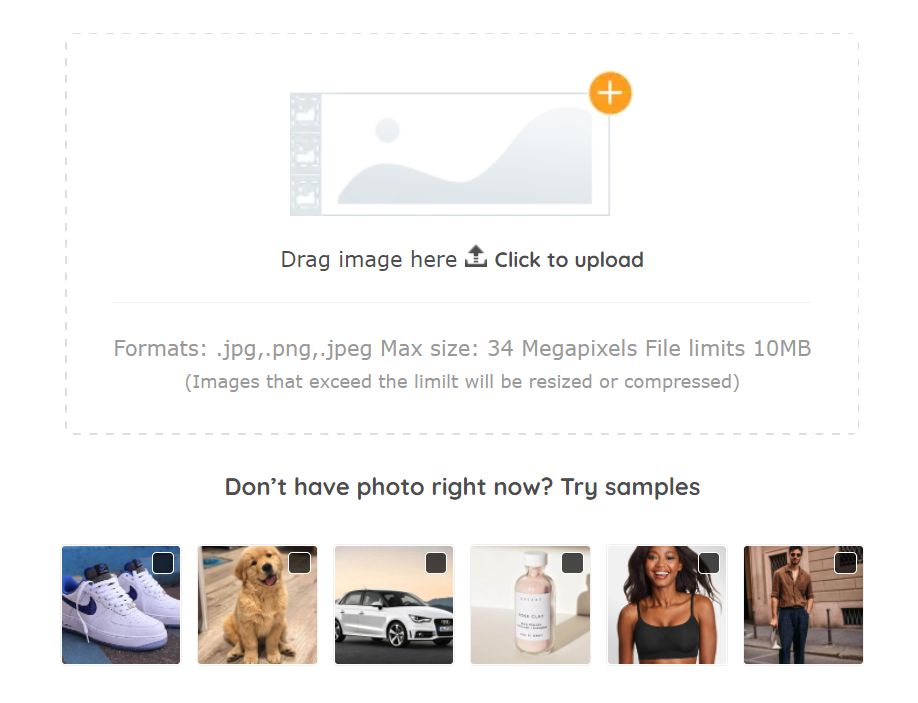 Step 2: Delete photo background automatically
As you upload the photo to this online background editor, the background will be removed automatically in seconds. You can see the preview image before you download it.
Step 3: Edit the result on BGremover
Click "Edit," and you will see a new editing interface on which you can add a solid color or photo background to remove the background.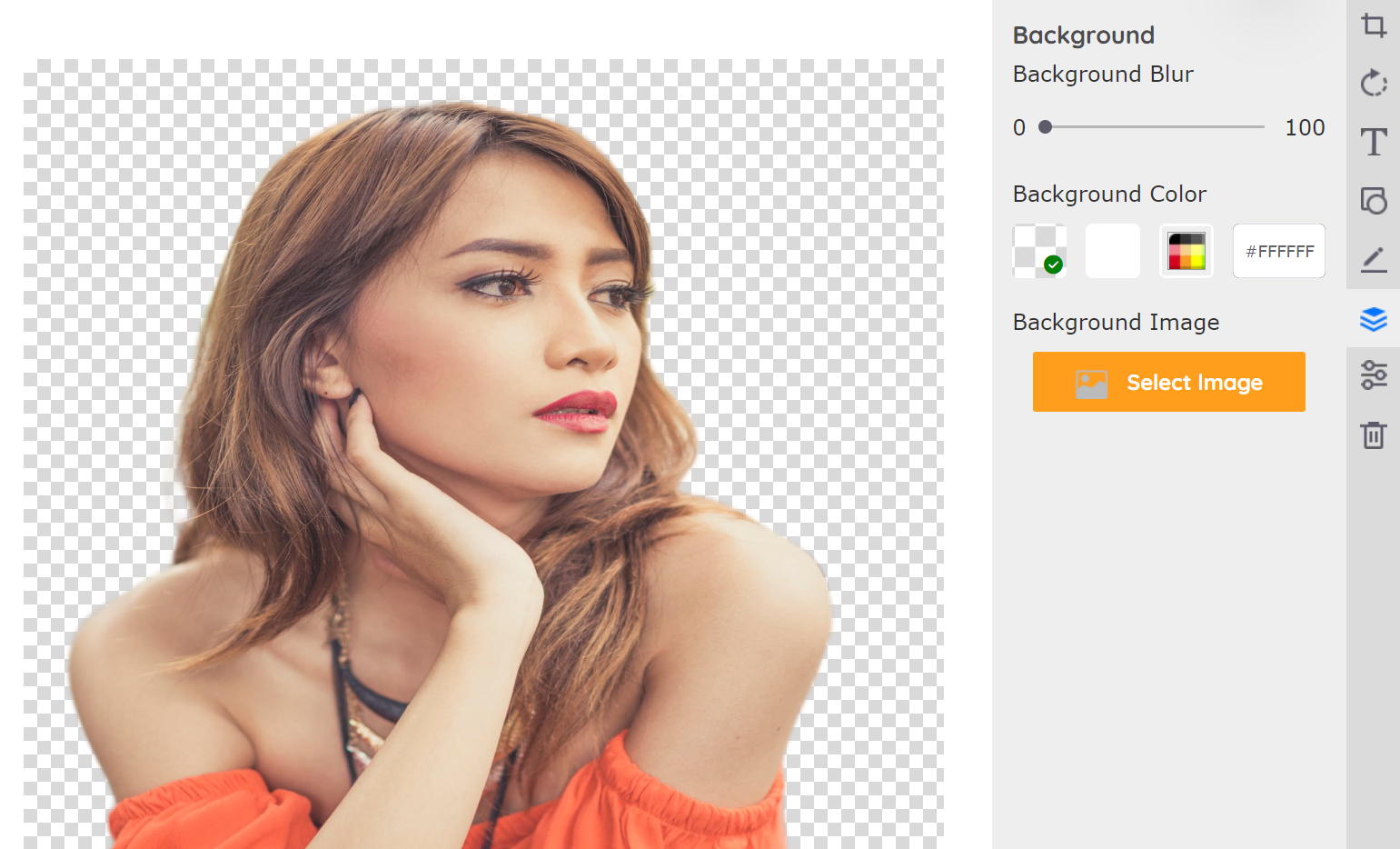 Step 4: Download results from the website
Click "Download" to save the preview image, which is smaller than the original photo. For lossless quality, you can download the full-size image.
BGremover deep etching example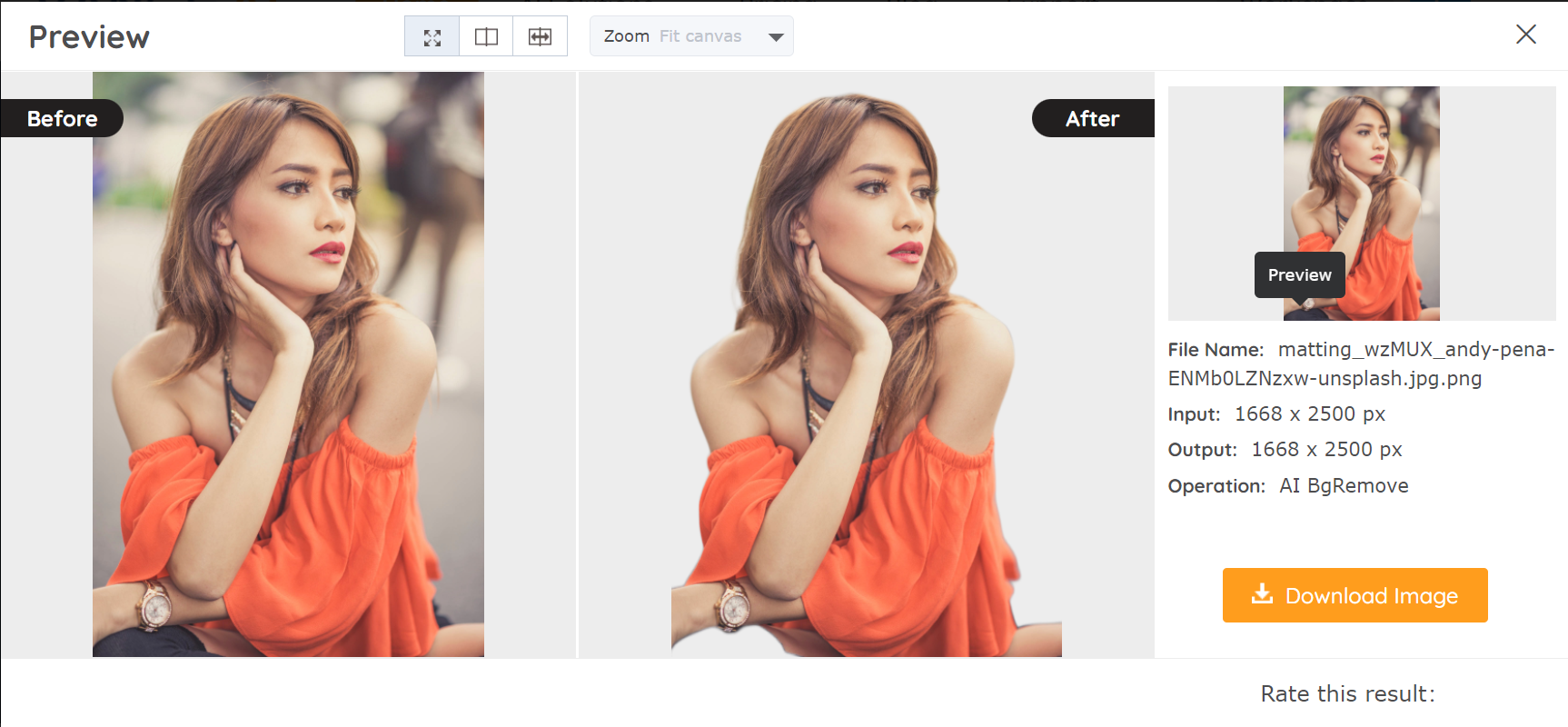 Using BGremover for your background removal services, as seen in the example above, draws lots of attention to the deep-etched image without losing quality. The image cut out is better than other background removal techniques because it is non-destructive and keeps the same quality of the picture. The item's color is controlled uniquely while not affecting the surrounding part of the image background, thereby preserving the image quality very much intact. BGremover creates the best visual impact quite easily, therefore, makes a picture more effective and lucrative.
Conclusion
Removing the background from the photo cannot be any simpler once you use this free BGremover. Thanks to artificial intelligence, you can now sit back and do the challenging job of photo etching. Photo etching service is no longer a dreadful task. It has become easier over the years, all thanks to the latest technology. The above resources are more than enough for you to get the job done with absolute ease. If you want to edit photo background free without losing quality, try this photo background remover now.
More detailed steps on how to use BGremover: How to Change Portrait Background with AI.
Do you find this post helpful?
Yes
No