10 Best Meme Gif Generator Tools
There are many different ways to create GIF memes, but the following Gif meme maker tools are some of the best out there we have specially selected based on customer comments and their performance. Keep reading to find who they are.
1. Imgflip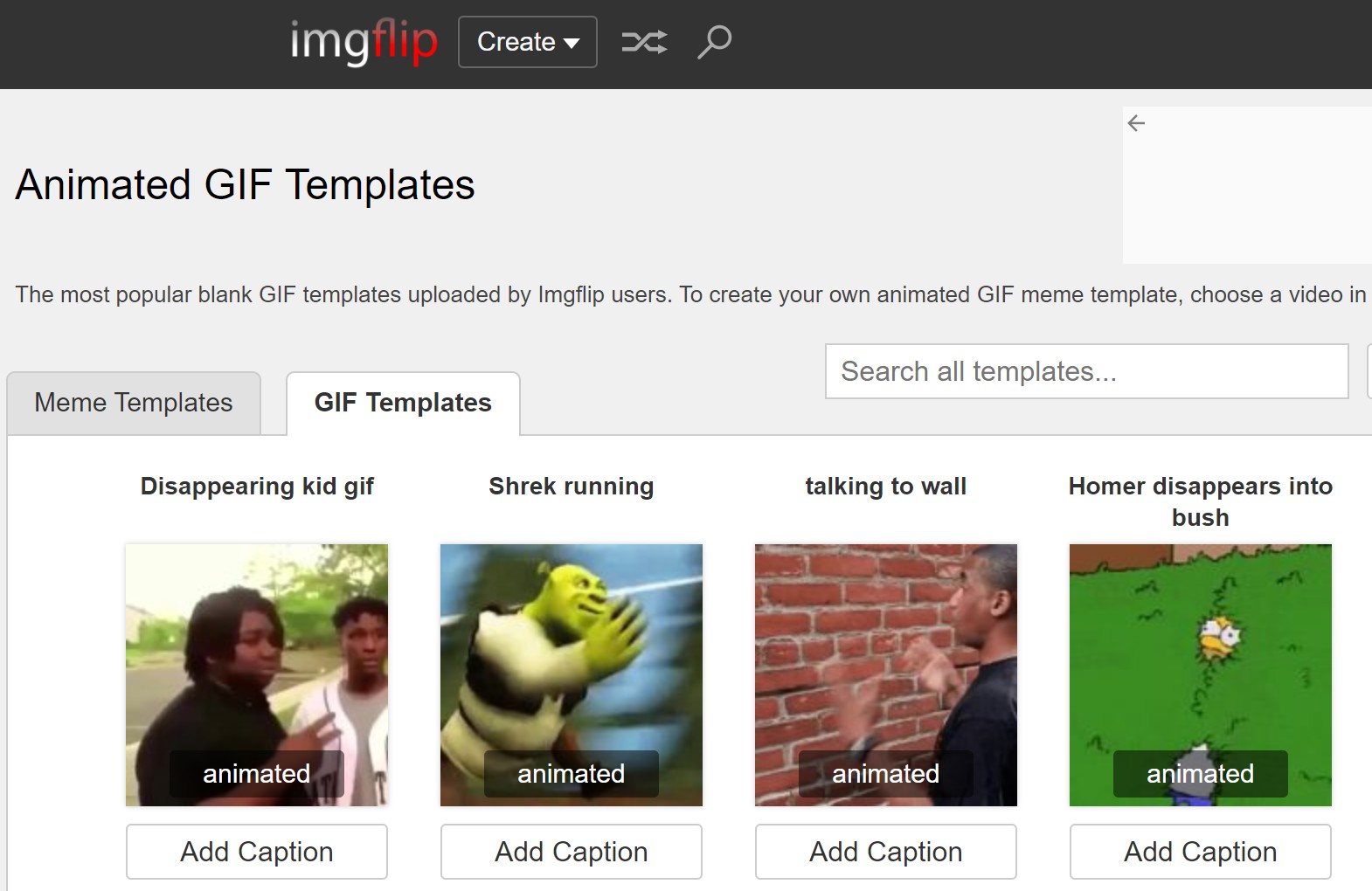 Imgflip is a free and easy-to-use GIF meme generator tool with more than one million users. It has many features, including the ability to add text, shapes, stickers, animations, filters, and remove background from image. Imgflip also offers some of the best customer support for any software company out there.
2. Kapwing
Kapwing is another animated gif meme generator which offers a simple and easy-to-use platform for users to create, edit, and share videos. Kapwing is free to use for basic features, but more advanced features (such as adding music or subtitles) require a paid subscription, which is $16. Key features include the ability to add text, stickers, and filters to videos, as well as crop and trim videos. User experiences have been positive, with users praising the simplicity of the platform and its ease of use.
3. Animaker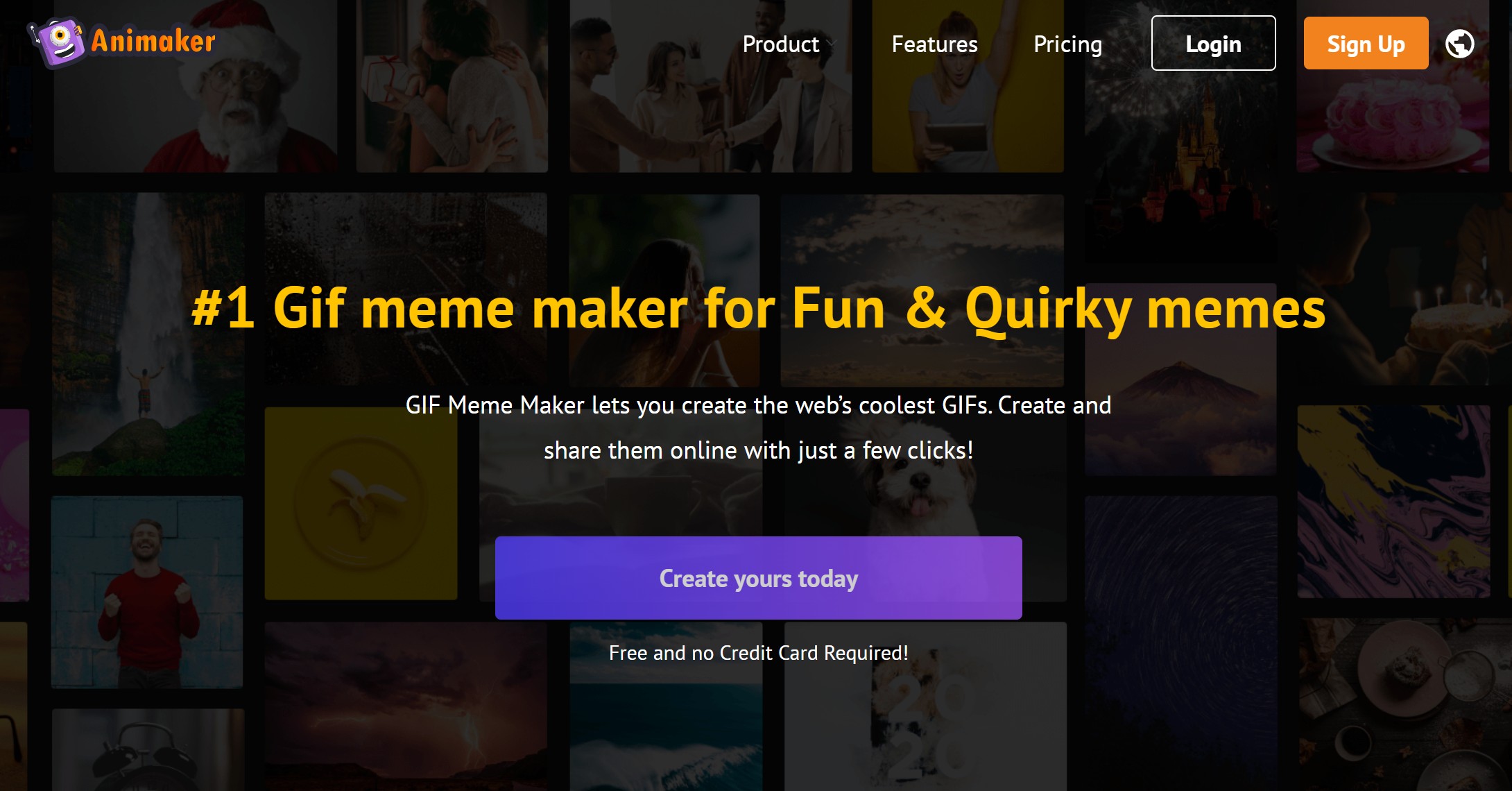 Animaker is a powerful, easy-to-use animated GIF meme generator for Windows and Mac. It can help you create animated videos with text, graphics, and music in minutes.
This Gif meme maker has four different pricing plans: Basic at $10/month, Starter at $19/month, Pro at $49/month, or Enterprise for custom pricing. The features of these plans are as follows: Basic only allows users to publish their video on Facebook; Starter allows publishing to YouTube and Facebook as well as adding custom watermarks; Pro also includes the option to add custom voiceover narration (requires additional purchase).
4. Clideo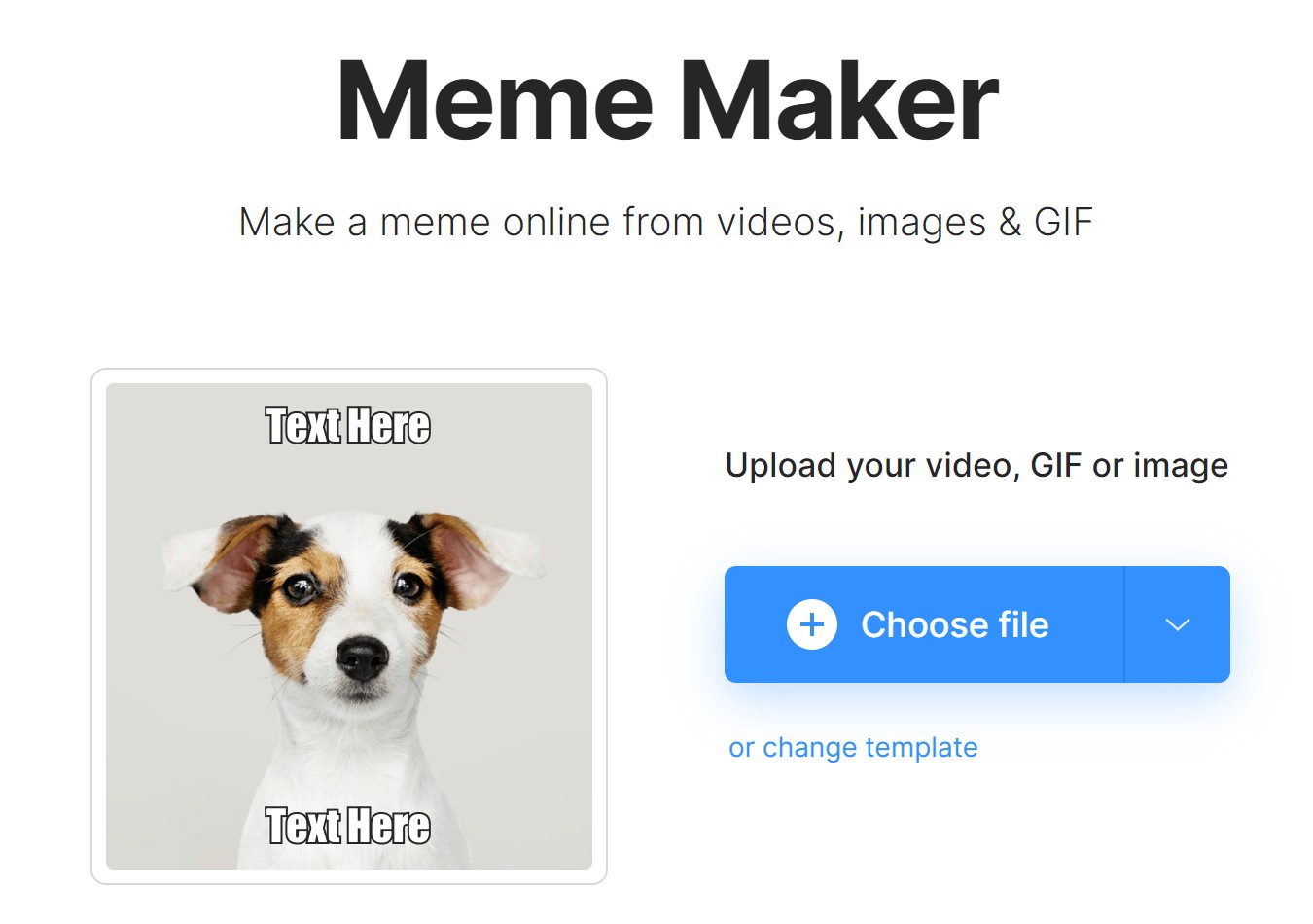 Clideo is a video maker to create custom animated memes. The pricing plan is $9 per month and it has the key features of making custom GIFs, videos, and memes. Users have said that Clideo is very easy to use with a clean interface, and Gif meme maker is worth trying. If you need to make your image transparent before making it a meme, try background removers like BGremover to remove background from image free, so that your memes will become more fun!
Also read Best 10 Video Meme Maker Tools Review 2022.
5. Filmora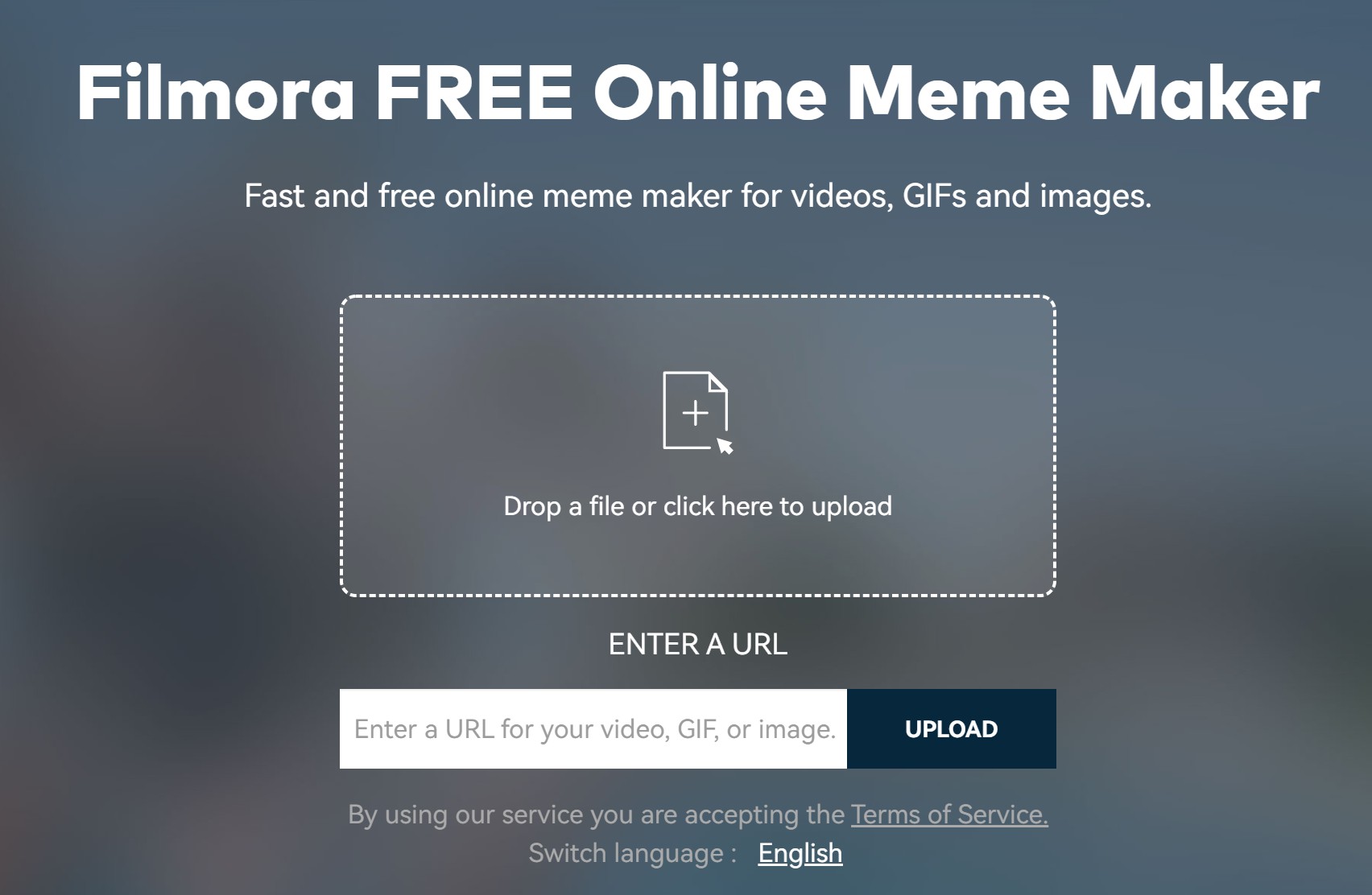 Filmora is a free Gif meme maker that enables you to create and share memes and short videos. It offers professional-level features, but with an intuitive interface that's so simple, anyone can use it. Filmora makes it easy to create cinematic masterpieces of your own.
This meme Gif generator has no watermark on exported memes and they remain fully yours at all times – making this one of the best free gif meme maker available today!
6. Giphy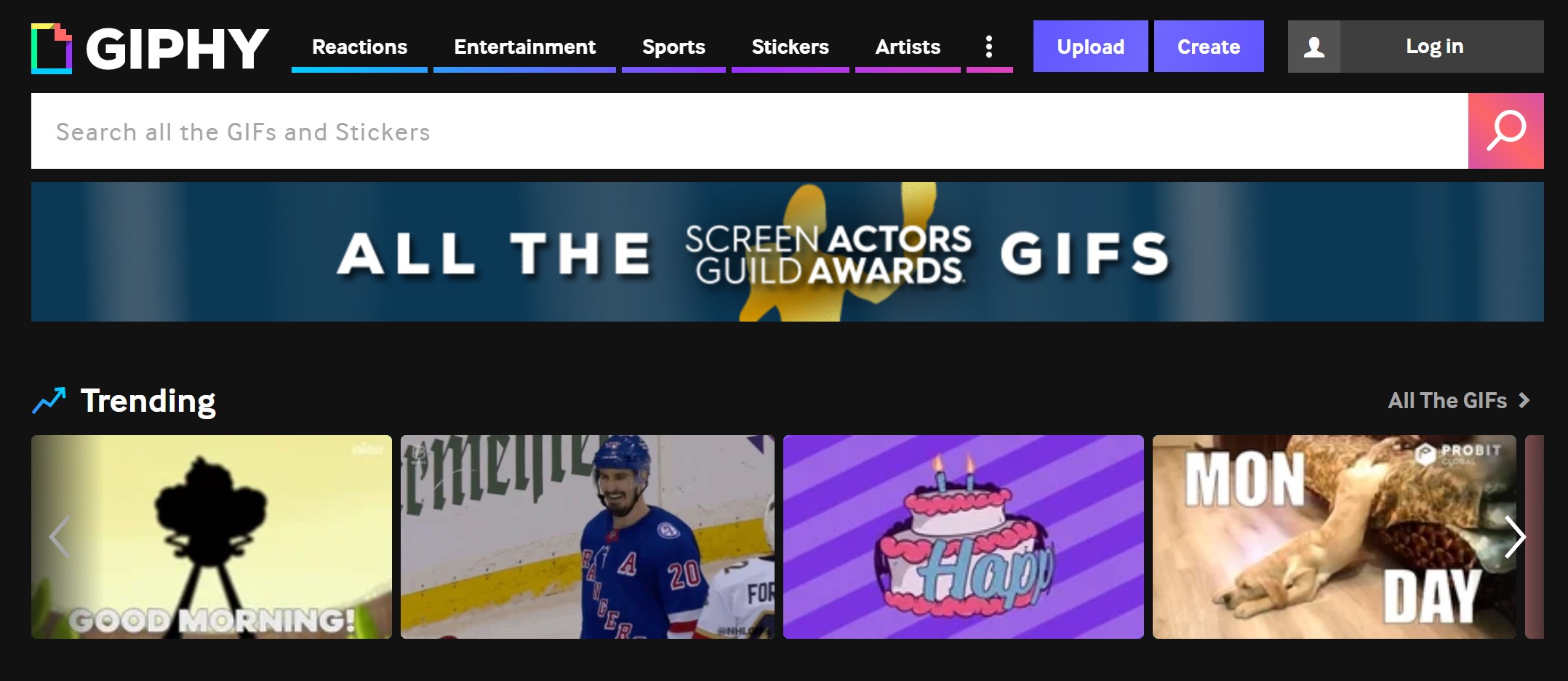 Giphy is a search engine for GIFs, with over 150 million animations. It's free to use and there are no ads. The only feature that's not free is the ability to download videos or GIFs as MP4 files (though you can always save them as pictures). This gif meme maker has an API that allows developers to use it in their applications.
There are apps available on iOS and Android platforms, but most of its users access the site via desktop browsers. This meme Gif generator also offers a service called "Custom" where you can create your own animated gifs from images uploaded by yourself or friends. And you can remove background from image with BGremover when you dislike the original meme background.
7. Adobe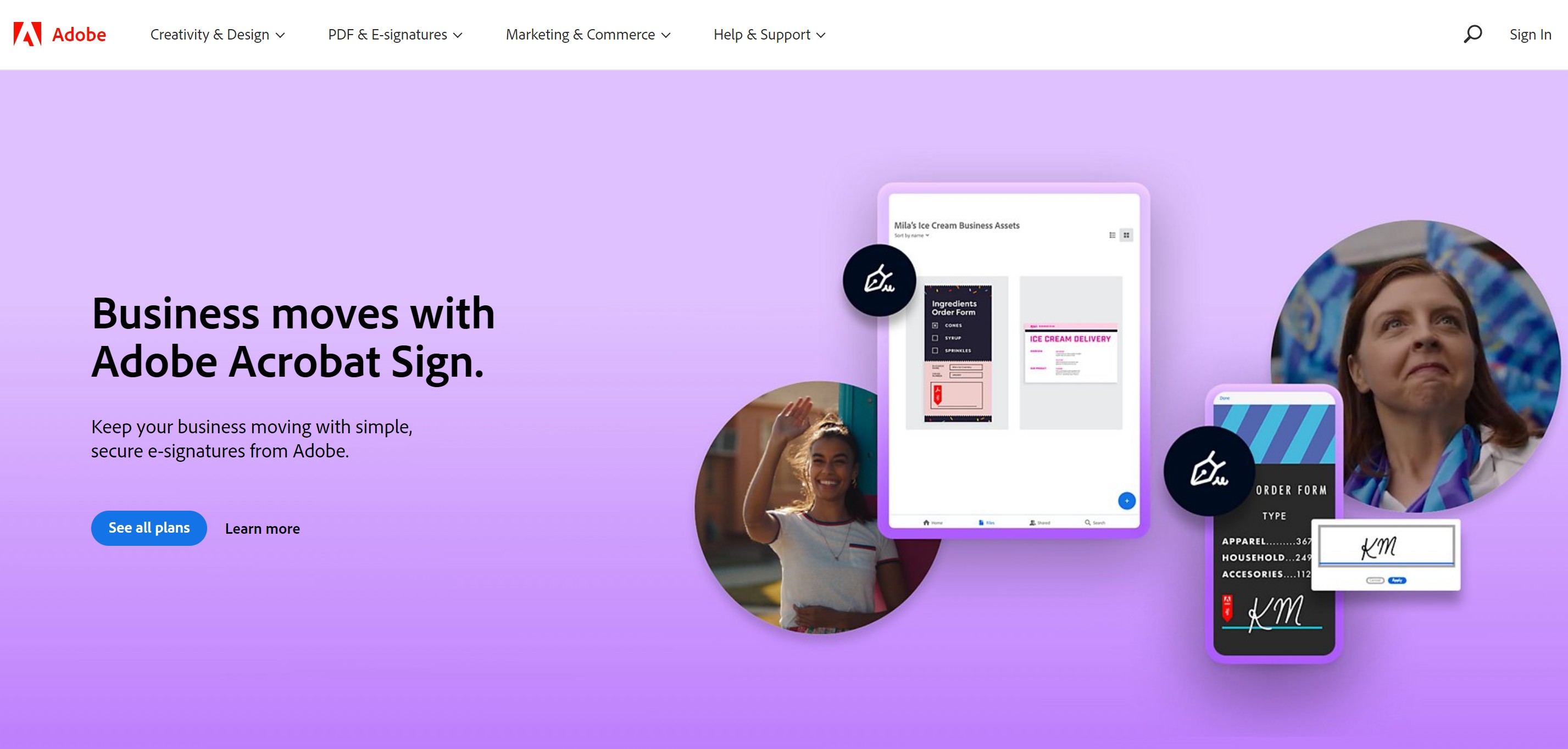 Adobe Photoshop is a widely used image editing software that offers a wide range of features for users to create and edit gif memes. The software has a monthly pricing plan of $9.99 which gives users access to all its features.
Key features include the ability to create and edit images, transparent background, add text and graphics, and adjust color settings. Users have given positive reviews for the software, stating that it is easy to use and offers a lot of flexibility in terms of what can be done with images.
8. Promo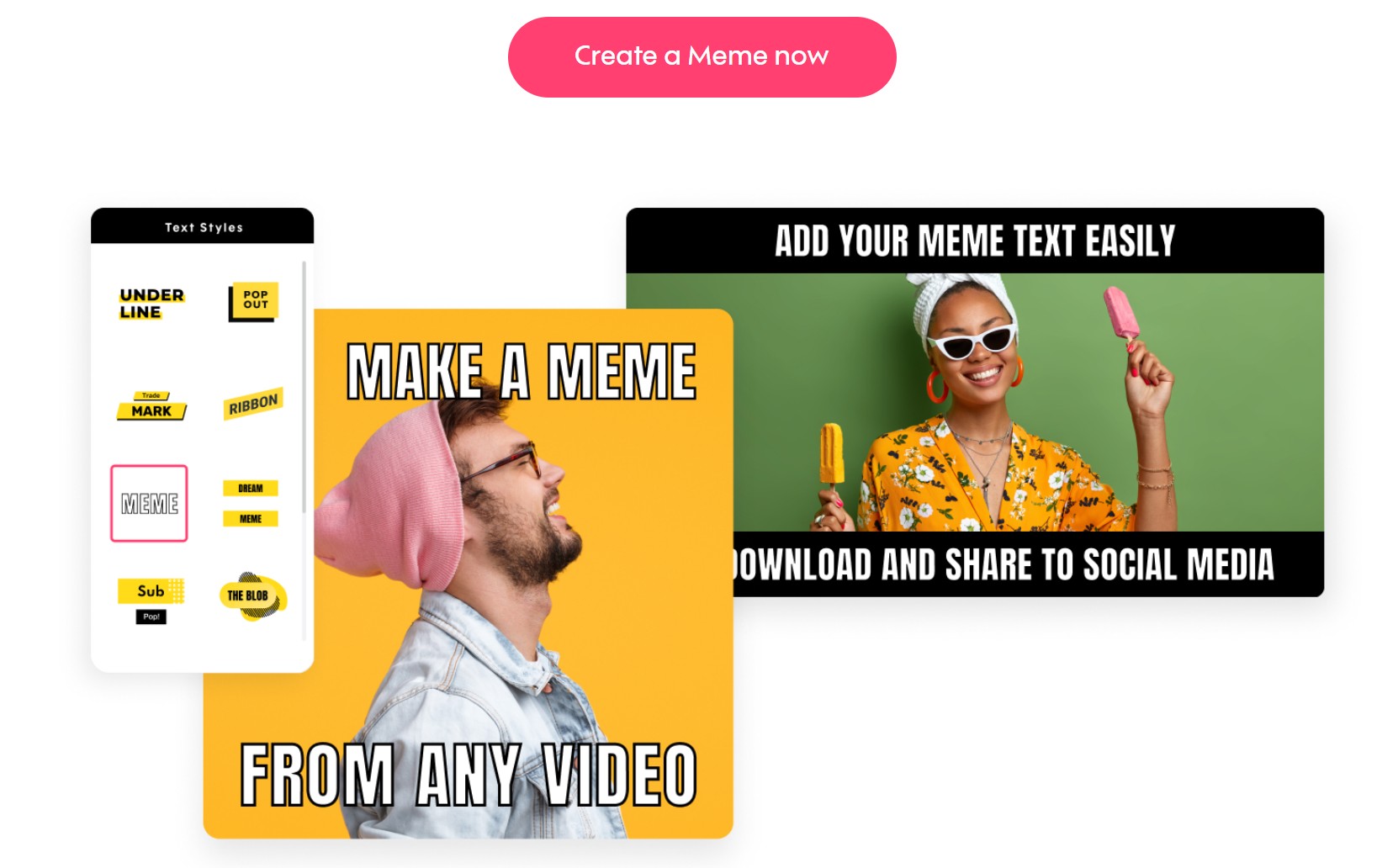 Promo is a free online meme maker that's easy to use and has a wide variety of tools and filters. You can also add text and other elements to your GIFs. Promo has high marks for its quality and ease of use.
User experiences with Promo are generally positive, with users noting its easy-to-use interface and wide range of options. Some caution that the free plan has a few limitations, such as a lack of downloads and watermarking on finished GIFs. Overall, this meme Gif generator is an excellent option for creating custom animated memes quickly and easily.
9. Petpet Generator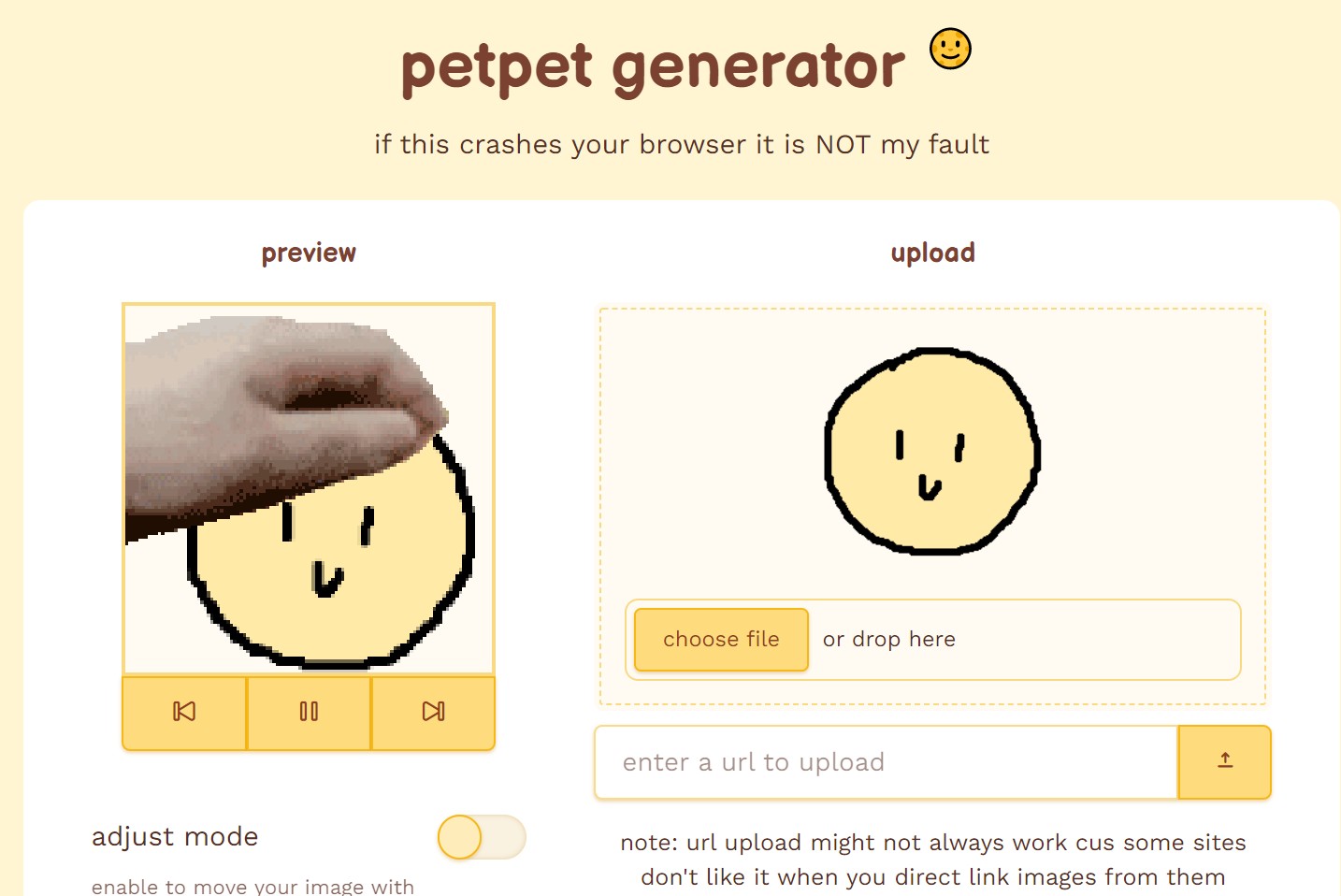 The Petpet Generator is a meme gif maker that allows users to create custom animated memes. Users can animate images, add text, and share their creations on social media. The site is free to use and available as an app for iOS devices.
Users have varied experiences with the generator; some find it easy to use while others say it's confusing or difficult to navigate. Regardless of opinion about the overall quality of the product there are few complaints about its pricing plan which is entirely free.
10. Gifs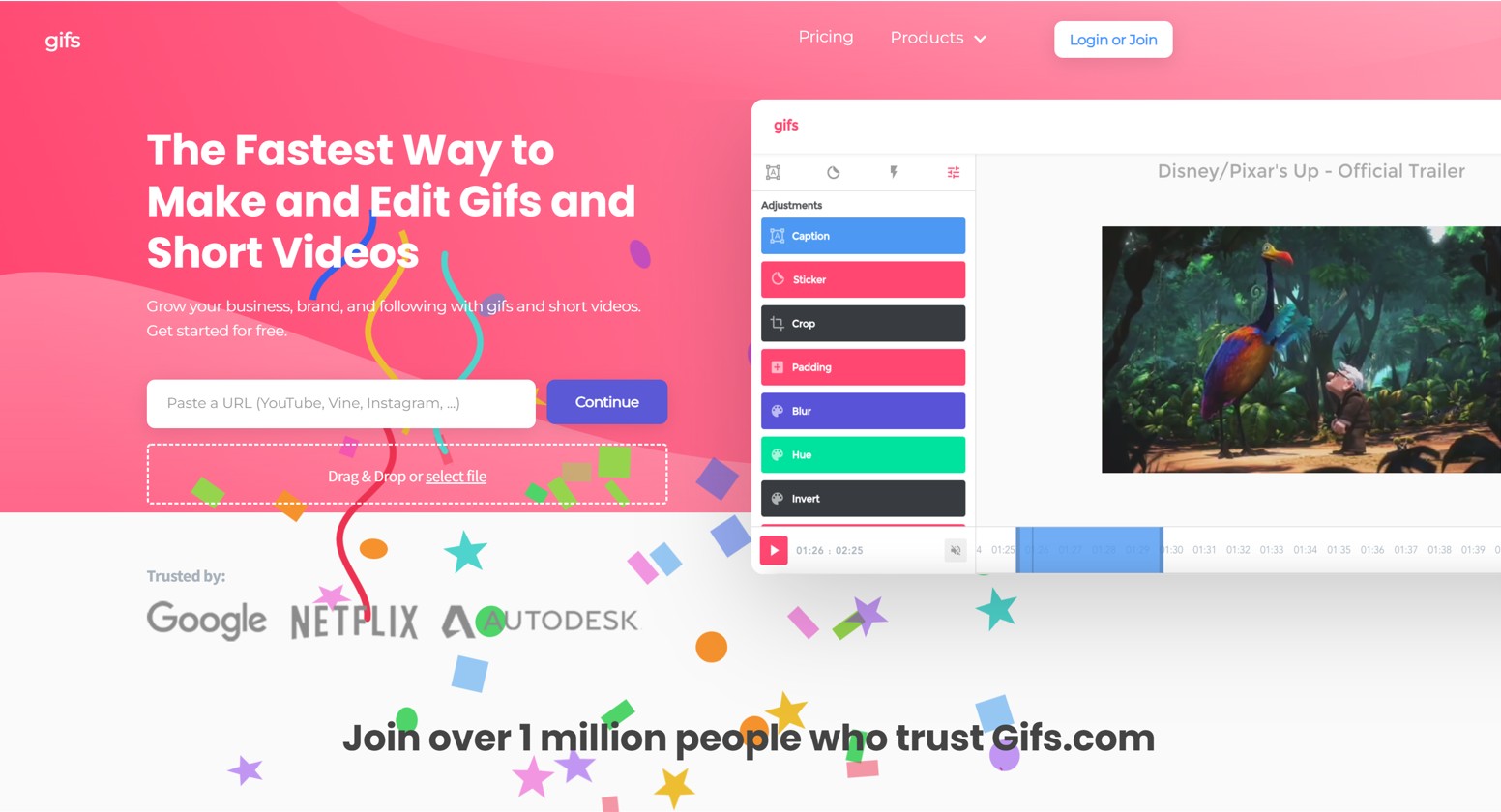 Gifs is a free online meme gif maker for creating custom animated memes. It has an intuitive interface and offers many features that are popular among meme creators. Key Features include Animated GIF creation, Customizable text, which can be used on any platform.
This meme gif maker is a perfect tool for making animated memes from scratch or from images saved to your computer's hard drive. The site also allows you to upload images from other sites like Facebook and Instagram in order to create customized content with ease!
Conclusion
There are many different meme gif maker available for creating custom animated memes. Some are free, while others have a monthly subscription fee. All of the tools listed offer a variety of features and options that allow you to create high-quality GIFs quickly and easily. So, whether you're looking to make a quick meme or spend some time crafting something more elaborate, there's a tool out there that will fit your needs!
FAQs
1. How do I make a GIF meme?
There are many different tools available for creating GIF memes, but the most popular way to do it is by using a free online tool like Giphy or Promo. Simply open the website, select an image or video, add text if desired, and hit "create." It's that easy! Also with the help of BGremover and related tools like Transparent Background Maker or Background Changer, you can remove any background from images then make them into memes using the tools we have recommended.
2. Can you animate a JPG?
Yes, you can animate a JPG using most of the tools listed in this article. However, some may only allow you to add text and basic graphics to your meme. If you're looking for more advanced features like animating images, then Giphy or Adobe Photoshop would be good options to explore.
Do you find this post helpful?
Yes
No