Cutting out images refers to removing objects from their background to place them into a completely different context, allowing you to enhance an image by drawing attention directly to it. BGremover used in cutting out images enables you to build your image's background to meet your requirements. If, for example, you sell a lot of products online and have your website to facilitate this, you might need to create attractive backgrounds. You would benefit from image cutout and pasting them onto the background of your liking.
Selective tools for image cutout
BGremover
Price: Free (5 images); Paid ($9.9/month)
BGremover is a free online tool for you to remove background from image. Powered by AI background removal technology and deep learning, it can process images less than 5 seconds. Just in one click, get the image you want with an explicit edge and transparent background to meet your requirements in social media, e-commerce, etc. Also, if you're going to apply more adjustments to your photo, VanceAI is a full-featured AI photo enhancer website to meet your different image editing requirements. Want to know more about cutout image online tools? Read this article, and it will bring you to what you want.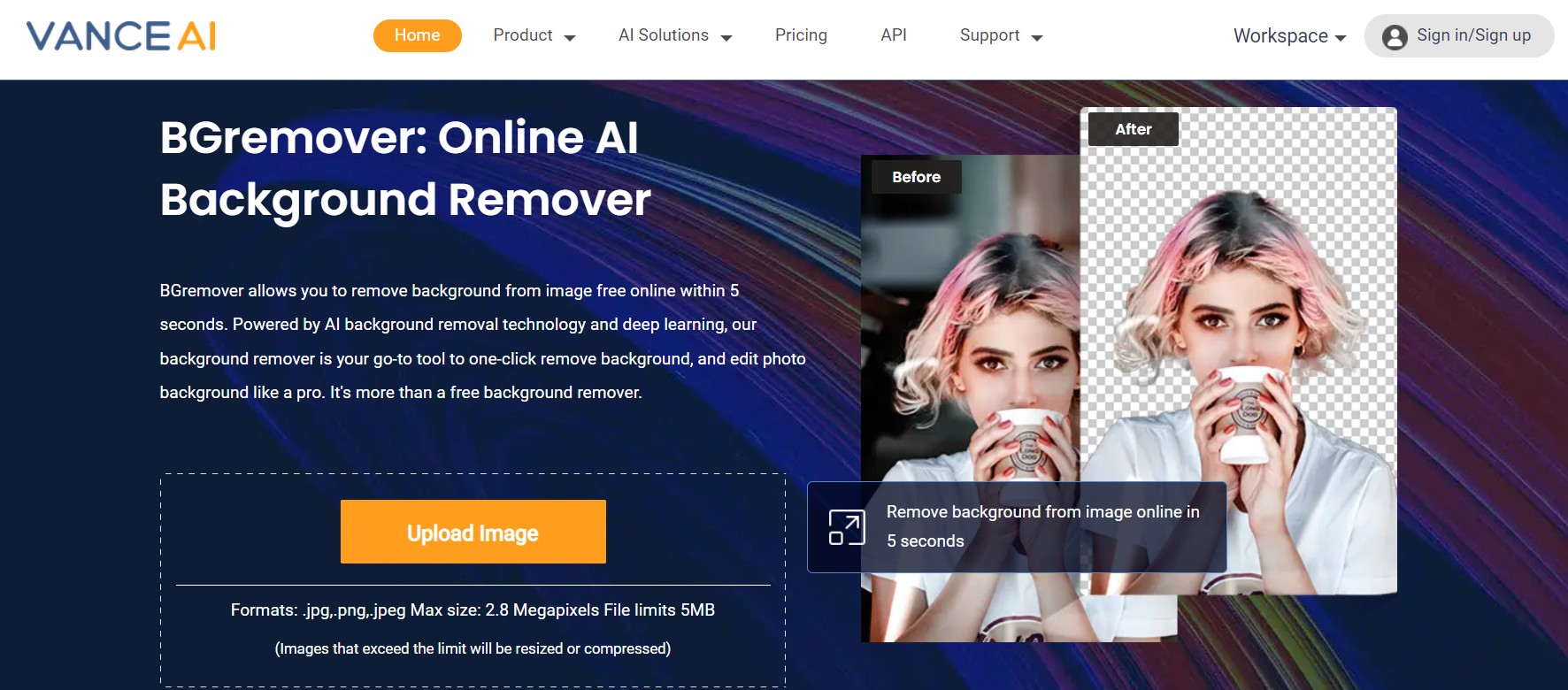 Pros:
Clear user interface
Processing automatically in one click
Replacing the background intelligently helped by the affiliated tool

Background Changer
Cons:
Lack more detailed parameters to meet personalized requirements
Cutout.pro
Price: Free
Cutout.pro is a visual AI platform used for individual users, businesses, and developers. They have various tools such as background remover, Photo Retouch, Photo Colorizer, Photo Enhancer, Etc. Its algorithm is ranked Top 1 by the Alpha Matting Evaluation. It provides the most reliable privacy protection in which you can put your trust and the most stable service by using AWS servers and speedy customer support. It has an app to remove background in batch, but you can also use it on the web. It's registration-free and hassle-free. You can download small-size results FREE of charge, and you will have two credits in your account once you register. Their plan is quite flexible. You can either subscribe to certain credits per month or pay on the go. Apart from the image cutout services, this tool offers transparent background, different background pictures, and colors.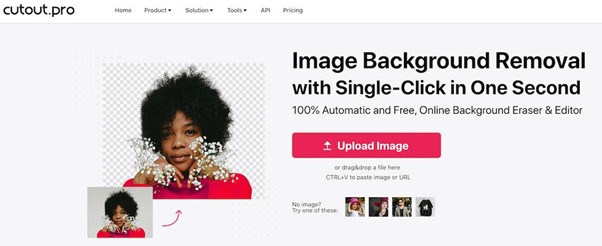 Pros:
Free
Web-based (no installation needed)
Super easy to use
Cons:
Performance isn't exceptional
Photoscissors
Price: $29.99/ Free download that allows 5 credits usage (1 credit = 1 image)/ Purchase credits
It is exact yet straightforward to use. PhotoScissors make it easy to cut out images online, even around semi-transparent objects like hair. It has many in-built tools within the solution, such as Magic Wand and Transparent Marker, for different photos to make sure anything you put into it returns satisfactory results. After removing the background from your images with this tool, you can fill it with a solid color, a different picture, or even create a collage with multiple photos.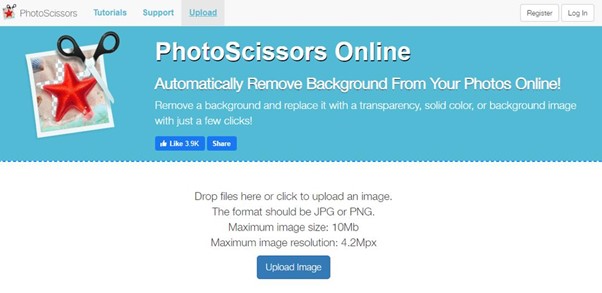 Pros:
Cons:
It is not worthwhile to purchase the service.
Clipping Magic
Price: Subscription-based starting at $3.99.
Clipping Magic is the first photo background remover app we have chosen for you. It lets you erase the image background from a photo within a few seconds. To clip your photo, Clipping Magic has an advanced tool. You can edit a photo perfectly and quickly using this app. This automatic background remover app features an advanced hair selection tool to cut out hair from an image. Clipping Magic has an advanced Auto-Clip AI tool to cut out images accurately. Also, it has lots of touch-up tools to give the best look for your product photo.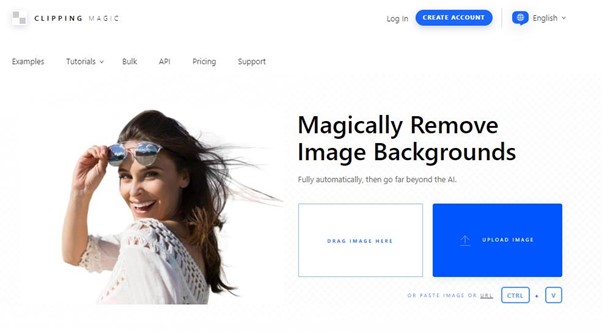 Pros:
Easy to use
Ai Auto-clip tool
Upgraded hair selection tool
Background and Foreground marker
Cons:
Prices may not be good enough.
PiZap
Price: The pro version is available at $9.99/month and $59.99/year
PiZap Photo Editor and Graphic Design make it super easy for you to design anything you can imagine! Not only as an image cutout tool, but piZap also has loads of fonts, stickers, borders, filters, and free stock images, so many features to use. This versatility makes PiZap worthy of our background remover article if used creatively. This image cutout tool and content are free to use, and no sign-up is required! You don't need to be a Photoshop expert to get up and running quickly with piZap.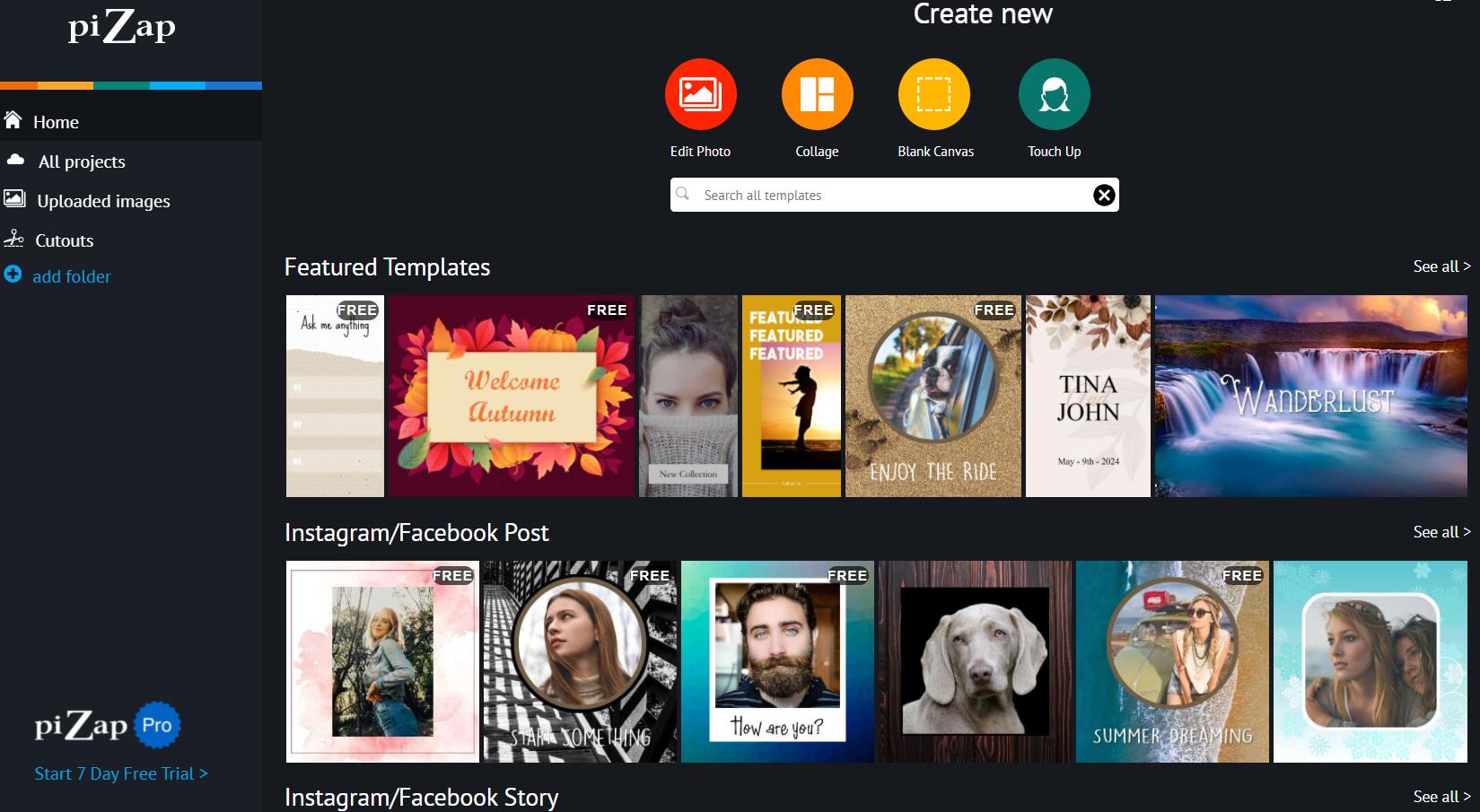 Pros:
Tons of options
Make invitations, collages, and funny photos
Your creativity is your only limitation
Cons:
Designed for teenagers and kids
No serious editing options
Conclusion
To remove background from image with BGremover - AI background remover is no longer a dreadful task. It has become easier over the years, all thanks to the latest technology. The above resources are more than enough for you to get the job done with absolute ease. Keep in mind, all the photo background remover app we listed is perfect for cutout image for personal use. And performs the best if you upload a simple-shaped image. For complex photos, image cutout work, more qualified professionals should handle the background removal.Besides, you can try VanceAI photo enahncer for image upsacle or image sharpeness to make you photo better.
You may be interested in How to Use Best Free Clipping Magic Alternative.
Do you find this post helpful?
Yes
No