BGremover: best online background remover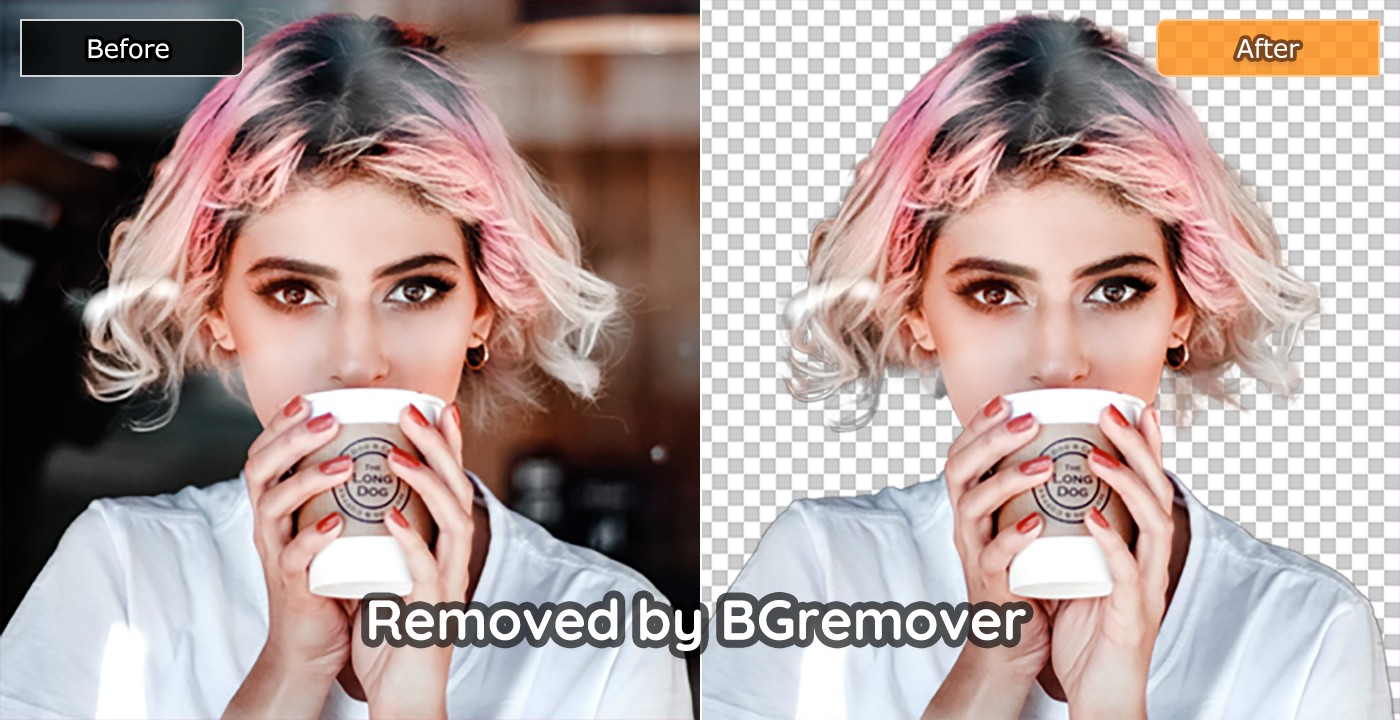 If you're seeking a background remover that helps you create transparent background online without lifting a finger, look no further than BGremover. BGremover is an AI-powered tool, using deep learning technology at the core of its processes. Of course, it's online and automates the process of removing background for you. You can complete the entire process within a few seconds, and you can even further refine the image with the background of your choice.
Best 10 app to remove background from photo
Supported OS: iOS
This is the perfect app to remove background for anyone who is just getting started. With background eraser, you can easily cut the background from images manually and create a transparent one in a few minutes and fewer steps. Best of all, this is available for free. Also, ranging over the reviews, it has a 4.7 rating, which says a lot about the features it offers. Consider try this photo app to remove background.
Supported OS: Windows, iOS, Android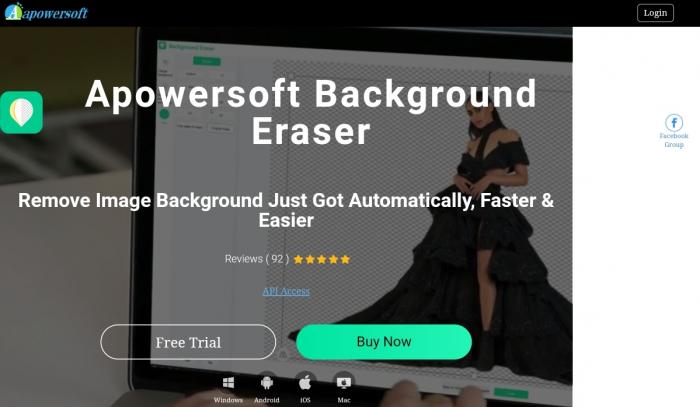 Apowersoft offers one of the most user-friendly apps that remove background from image. It is flexible and extremely easy to use, offering options for both windows, ios, and android mobile devices and each offers a remarkable experience. At the core of its process is artificial intelligence, which automates everything including object selection. With AI, you can expect great precision, even with something as tiny as a hair strand. This tool offers 3 free trials, however, you must pay a sum of $39.95 yearly to keep accessing its premium features.
Supported OS: Every operating system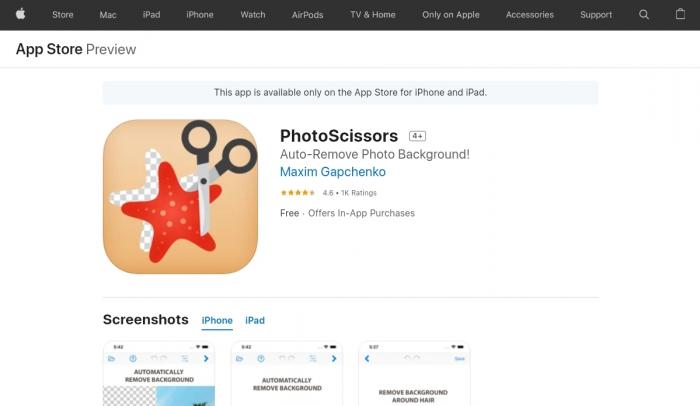 If you're seeking more control over the processes that the aforementioned app to remove background offers, look no further than PhotoScissiors. It is largely an online tool, hence compatible with any device you own, as long as it is internet enabled. Similar to Apowersoft, it also leverages AI, but allows you to gain more control over areas you want to keep or delete. The subscription framework uses credits, offering 1000 credits at $29.99.
Supported OS: every operating system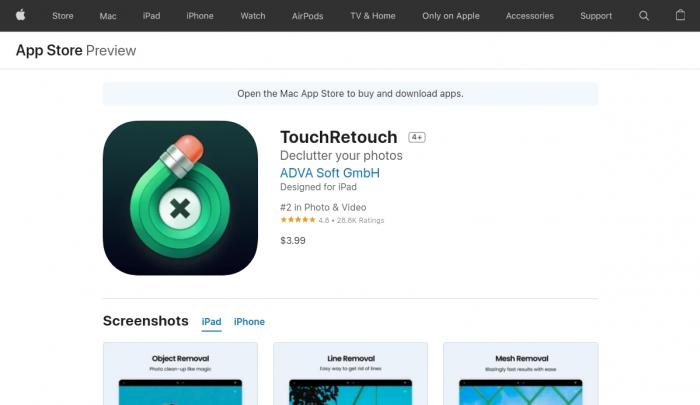 TouchRetouch is yet another flexible app to remove background offering equally excellent features across every smartphone – android, iPhone, etc. It is your perfect choice to do any form of retouch on your image, including removing background from the picture. It stands about $3.99 and you can access it from any all store of your choice. This tool not only creates a transparent background but also helps you refine several elements leaving you with the perfect picture.
Supported OS: iOS and macOS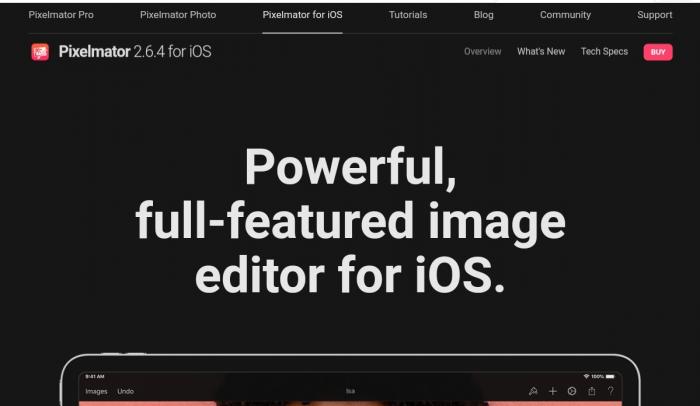 Another option that keeps waxing strong among photo editing enthusiasts is Pixelmator. It works pretty similarly to TouchRetouch and offers a great alternative to Photoshop. The app to remove background from signature or other images goes beyond basic edits and offers some compelling features to do almost anything. With its cloning feature, you can replicate an item in another place. However, the tool is only available for iOS and macOS. It has a normal version available for free, but if you're looking for something more, check the pro version, available at a $39.99 one-time fee.
Supported OS: iOS, android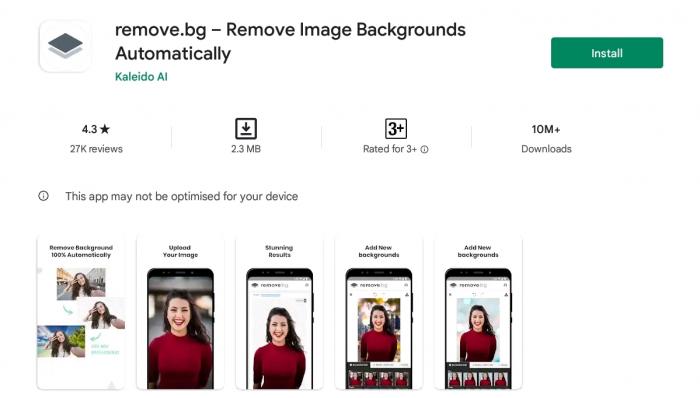 This is another largely online app to remove background. Remove.bg can help you create transparent backgrounds so you can use the images for a range of purposes. It offers a free version, with limited download resolution. Since you can cleanup pictures like what you do with BGremover, it compatible with every device. Also, you can get the premium version on a free trial, requiring you to pay $9.00 for 40 images package on expiration. Best of all, its functionalities are also AI-powered. The entire process takes just under 10 seconds, depending on the size of the image in question. It also has API and integrations to optimize your workflow.
Supported OS: android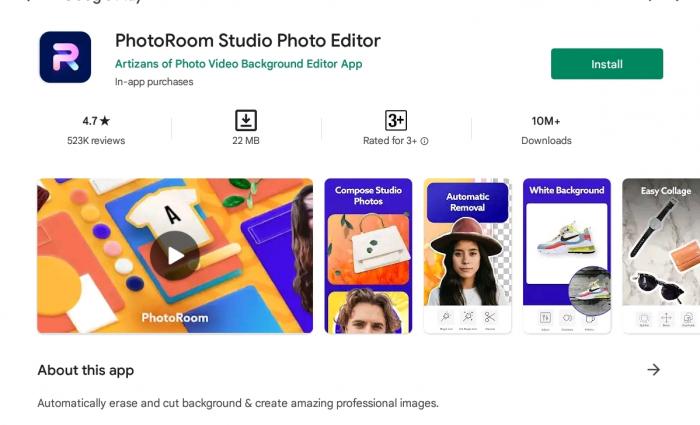 This is a photo app to remove background without the hassle. Photoroom is a French startup, seeking to offer more flexibility in smartphone photography. With this tool, you can get rid of image background and create a professional image with no prior photo editing knowledge. Not only can you create a transparent background, but also, you can blur the background and erase any part you don't want. It is only available for android with a $9.49 monthly subscription.
Supported OS: Android, iOS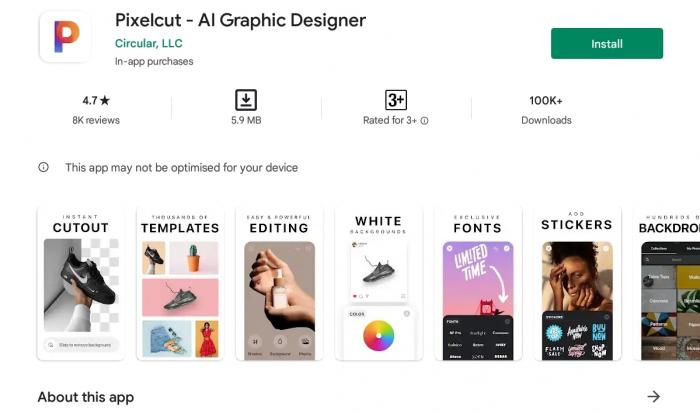 One of the photo apps that remove background, pixel cut reigns supreme. It is pretty popular, considering the comfort and ease of use it offers to remove background from image. Best of all, it is free to download on the google play store and iOS app store. Pixelcut has quite an intuitive interface that is tailored to users of various levels of expertise.
Supported OS: every operating system
Slazzer renders support for several image formats including JPEG, PNG, JPG, etc, offering an equally excellent background removal feature for each format. While navigating the tool can be pretty complex, it is backed by an AI algorithm that makes everything fairly easier. It pays attention to even the tiniest details and differentiates confusing elements quite well. It has an API to streamline your workflow, and also supports a range of plugins. It is available for every smartphone at $0.08 to 0.13 per image.
Supported OS: iOS, android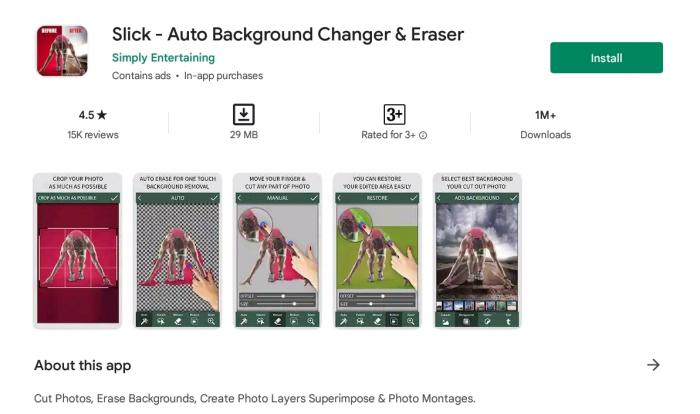 This is a free yet decent app to remove background. Its interface is pretty straightforward to navigate and its automated background remover can get things done quite quickly. However, it's not always perfect and may require manual work sometimes. It is available for iOS and android and at zero cost.
Final thoughts
By now, you should be equipped with the right tools such as BGremover offered by VanceAI to eliminate the background from your images, both for free and at meager costs. These options are very effective and serve as direct alternatives to photoshop in this regard. While they are all functional, one particular tool to watch out for is BGremover, considering costs relative to value.
VanceAI PC is full-featured desktop software developed by VanceAI that lets you instantly process local photos in bulk with more customization options, which will significantly simplify your workflow and boost your productivity. Free Download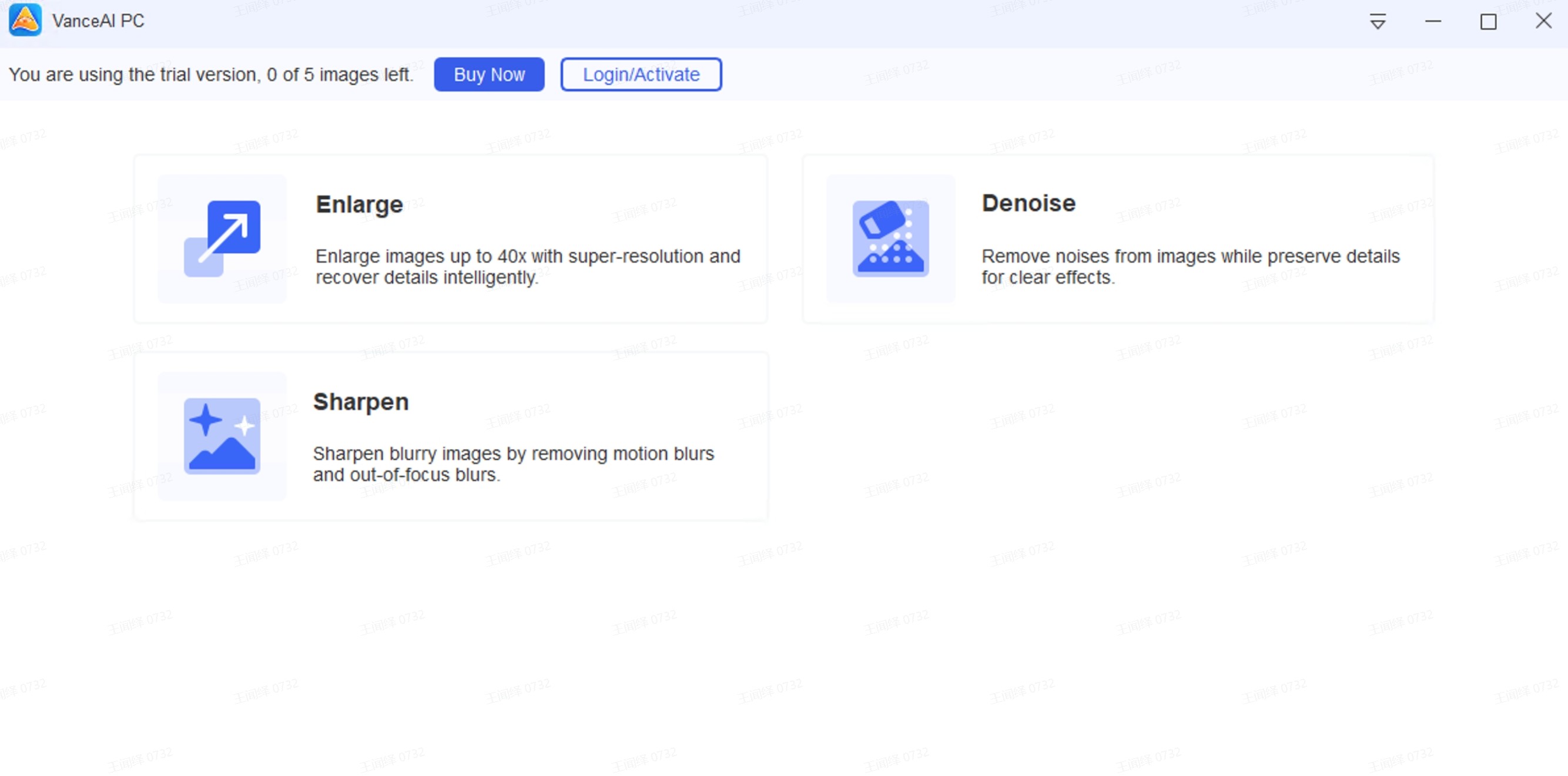 Do you find this post helpful?
Yes
No