Best 5 Discord emoji makers recommended
1. KAPWING
Pricing: Free and paid (starts at $16/month)

This discord emoji maker has strict compliance with the 128 x 128 size restriction of discord emotes. It has an array of templates or allows for personal image uploads to convert to emotes. Also, on this emoji maker for discord, you can download in png for better display quality. You have access to crop images to the right size before creating your emotes.
Features
Strict 128x128 discord emoji maker
Direct upload to discord
Supports slack, Twitch and other similar apps
2. EMOJI. GG
Pricing: Free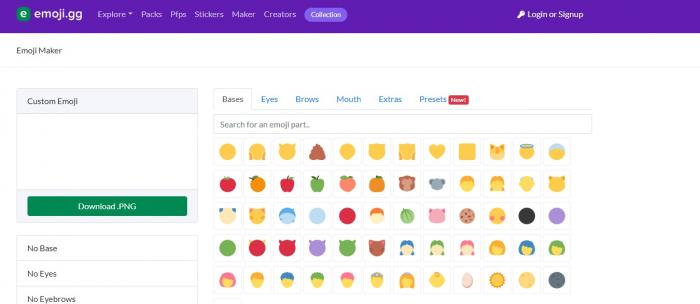 With direct access to discord, this free discord emoji maker offers is worth giving a try. You can create emoji packs or have access to others packs. You can use this tool for almost any kind of emotes customization. You get to make use of the available templates to create your emoji. Also you can browse through thousands of emoji from other artists.
Features
Free to use
Easy customization options
Access to other artists' creations
3. MAKEEMOJI
Pricing: Free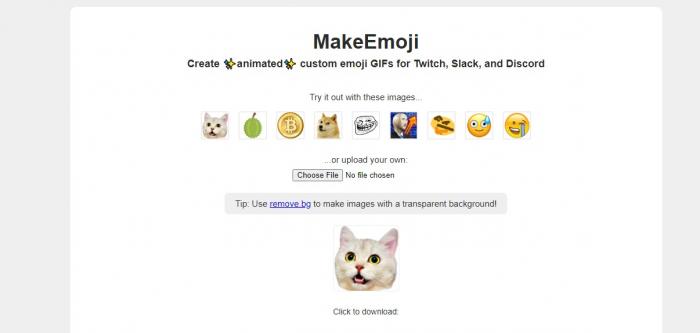 This is another free discord gif emoji maker. Just as the name suggests, this platform can be used as a discord emoji maker. The site is pretty basic since it is aimed at making emojis alone. There are many templates to choose from or simply clip to select an image from your device by uploading to the site.. Then create gifs or other animations using this discord animated emoji maker. Also, it provides direct access to remove image background from your gifs also. For a basic site, it offers quite a lot.
Features
Create animated gif emoji for discord
Access to many templates
Free to use
4. OWN3D
Pricing: This makes use of custom pricing.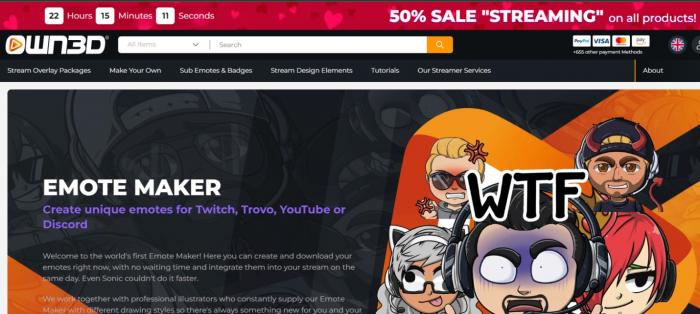 This is probably the most advanced discord emoji maker on this list. With access to over 25 billion emote combinations, you are sure to create the perfect emotes using this tool. Also, it offers opportunity to create pack emotes too. It offers multilingual support and direct download for all sizes of emotes. You can use this animated discord emoji maker for other platforms too.
Features
Create unique emotes
25 billion emote combinations
Multilingual support
Easy download and pack processing
5. APPYPIE DESIGN
Pricing: Free and paid (Starts at $6/month)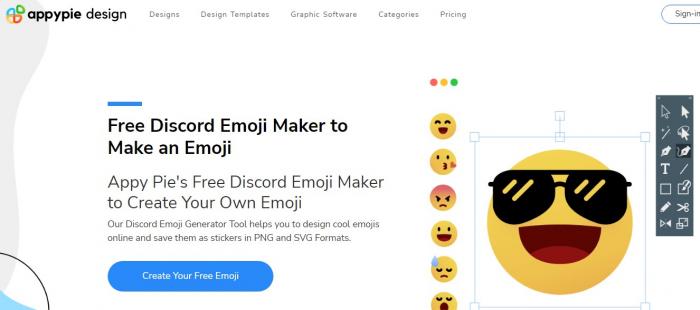 With this custom discord emoji maker, you get quality discord-tailored emoji that perfectly conforms to the discord size restriction. It offers numerous emoji templates and design tools to create emojis. The strongest perk of using this tool is it allows you to turn yourself to an emoji in minutes. Just upload your image and you have it.
Features
Access to numerous emoji templates
Customize for free with ease
Discord suited emoji maker
Also read: What is Creative Photography and Best Ideas You Can Try
Do you find this post helpful?
Yes
No