Despite colorful photos being eye-catching, the black and white images have a distinct feel and effect and may give out some unique beauty once you use them in a proper manner. Bookmark this page because it lists 8 free websites that can help you to find as many black and white background photos to use on any occasion you may need. Also, you can edit photo with VanceAI.
How to Put Yourself into Black and White Background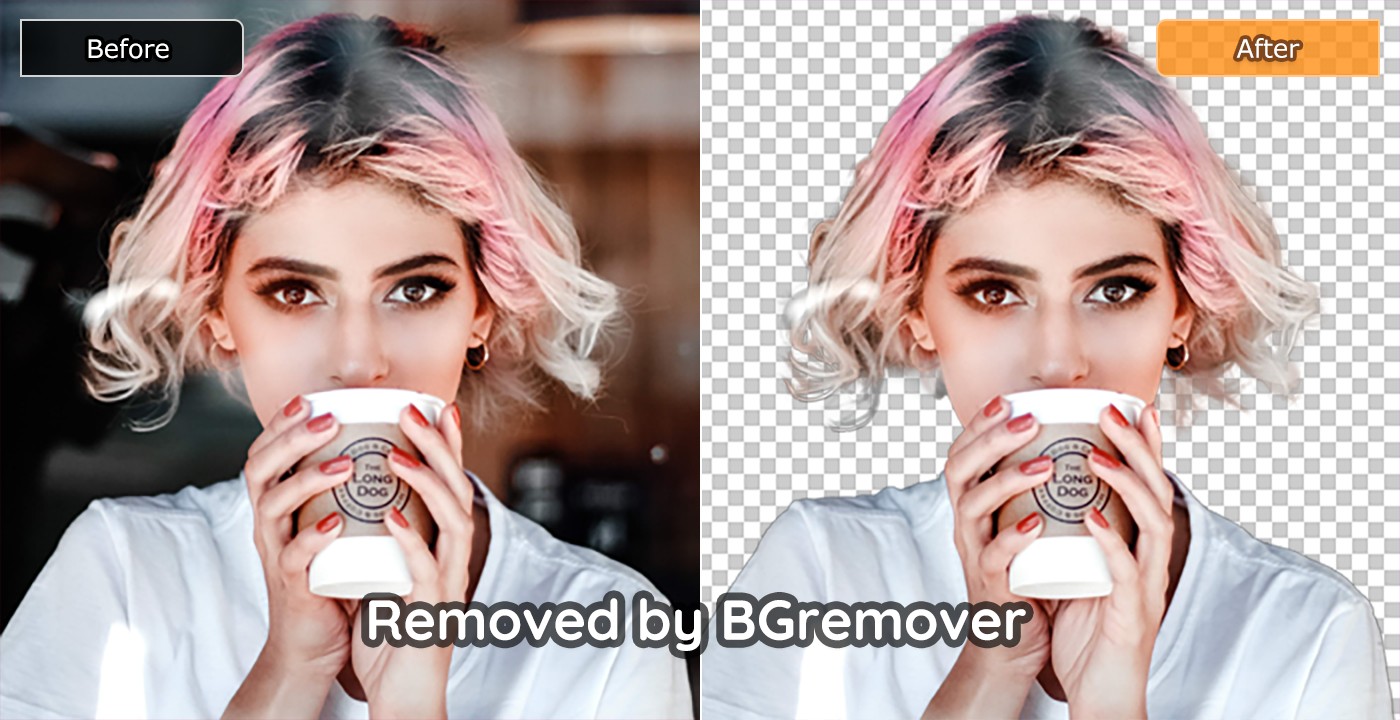 BGremover is a free online tool that allows you to remove the background from an image in under 5 seconds. This background remover is your go-to tool for one-click backdrop removal and editing photo backgrounds like a pro, thanks to AI background removal technology and deep learning. The following steps can be used to put any people or objects in a black and white background photo, read one to know-how.
Choose the file you wish to work on and upload it to the AI background remover, whether it is your selfie or any other photo with an object.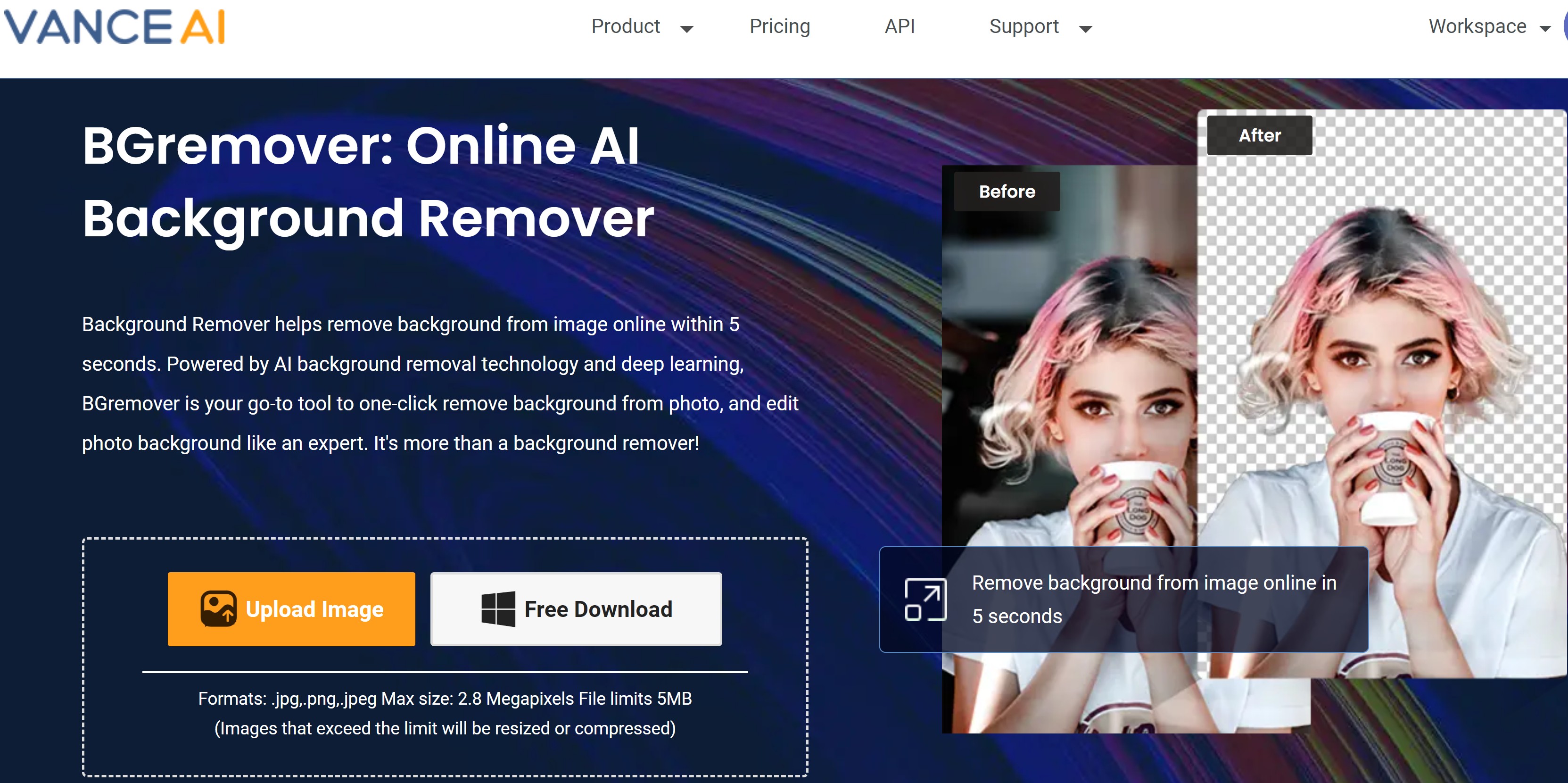 Click on the Start to Process button and within 5 seconds, the background is immediately removed by the tool, clean and clear.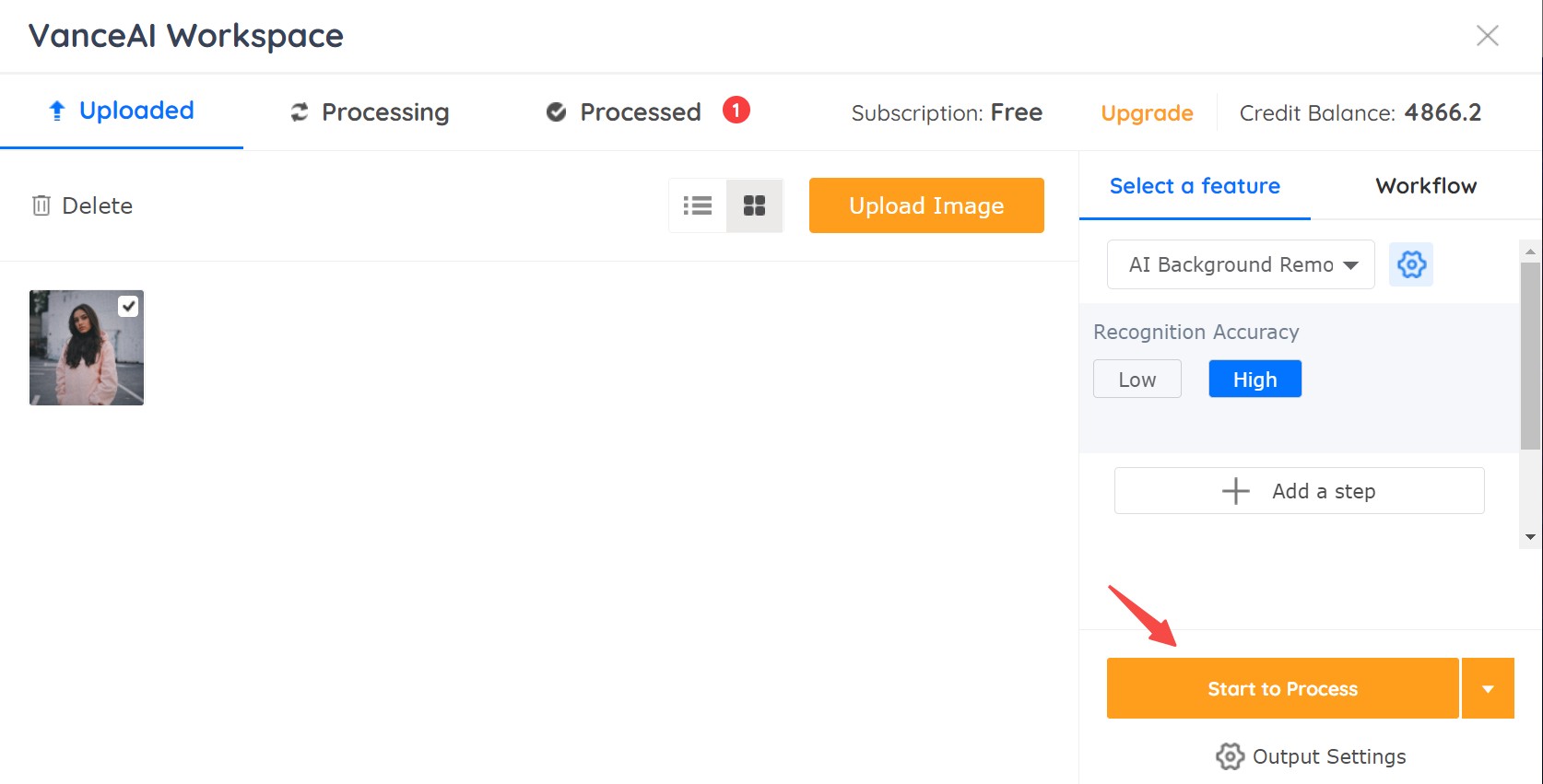 Now you can hit the Edit button to further edit the background as you preferred.

Click the Select Image button to add a black and white background image you preferred as a new background of your photo.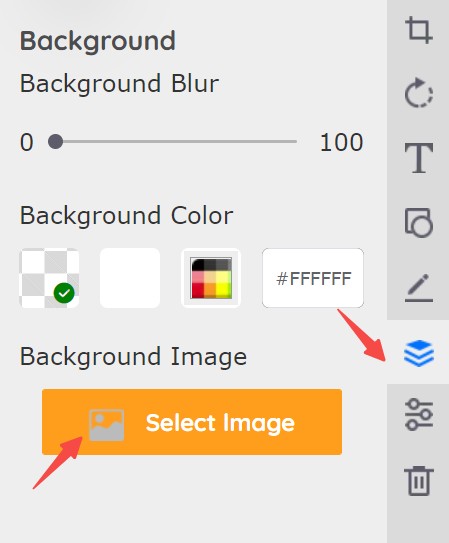 Now you have successfully put yourself into a black and white background. For backgrounds of all images removed in PNG Maker, the results will be in PNG.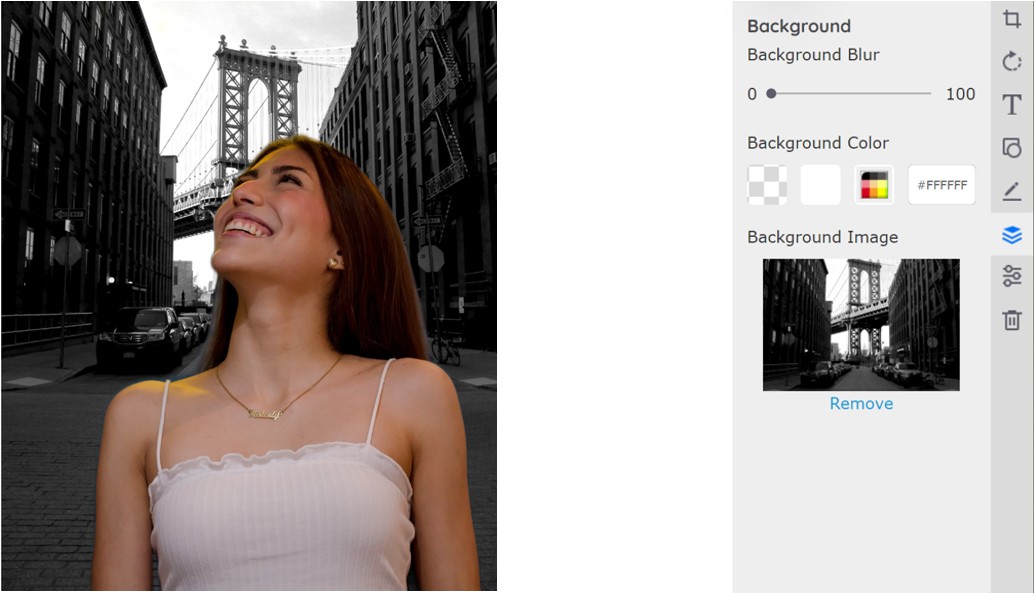 Best 8 Black and White Background Sites
Pexels was launched in Germany in 2014 and now has over 3.2 million free stock photographs and movies in its database, with plenty of white and black background photos that suit your purpose. One should note that you can't sell photographs or videos that are currently licensed under the Pexels License. This includes selling them as prints or on tangible items. Pictures and videos cannot be sold or uploaded to other photo or wallpaper platforms.
Unsplash allows users to share images that have been licensed under the Unsplash license. It has been owned by Getty Images since 2021. With the increment of over 3.48 million images, the website claims to have over 265,000 contributing photographers and produces over 16 billion photo impressions monthly.
Unsplash provides you an irrevocable, nonexclusive, worldwide copyright license to download, reproduce, edit, distribute, perform, and use pictures from Unsplash for free, including for commercial purposes, without obtaining permission from the photographer or attributing them to Unsplash.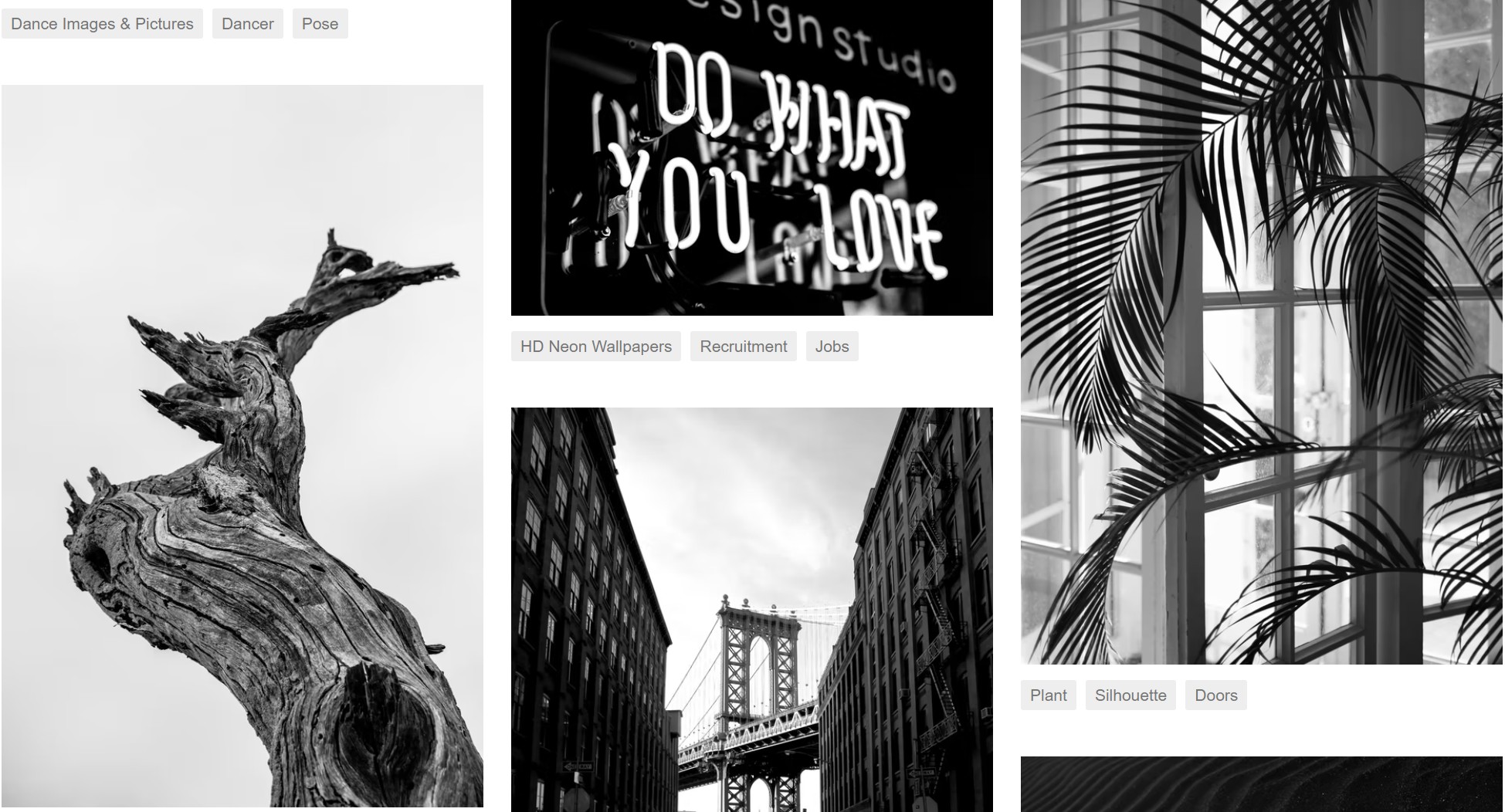 This is a prominent distributor of high-quality licensed pictures, videos, and music throughout the world. Shutterstock provides diversified content to businesses, marketing agencies, and media organizations all over the world, helping to inspire graphic designers, creative directors, video editors, filmmakers, web developers, and other creative professionals. Shutterstock is a marketplace where content providers sell their work, which ends users can buy and use in a variety of creative person, and professional projects. It's a two-sided marketplace that gives storytellers throughout the world more power. Find the black and white aesthetic background that you love.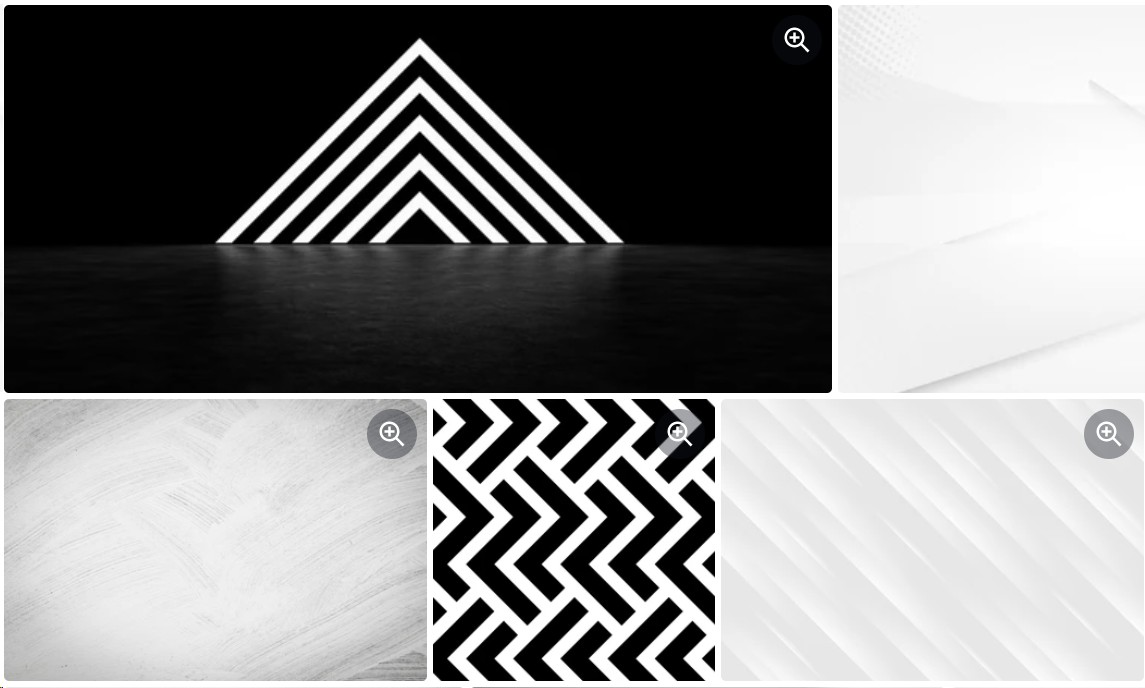 Pixabay is a creative community that shares free photos, drawings, videos, and music. All of the content is licensed under the Pixabay License, making it safe to use without seeking permission or crediting the artist - even for commercial purposes. Pixabay's content is available for both commercial and non-commercial use. Trademarks, publicity, and privacy rights may, nevertheless, protect displayed material. While there is no charge for using the media, crediting the contributor is always appreciated because it brings attention to their work and encourages them to continue contributing. It also allows users to make payments to contributors, while it is not needed.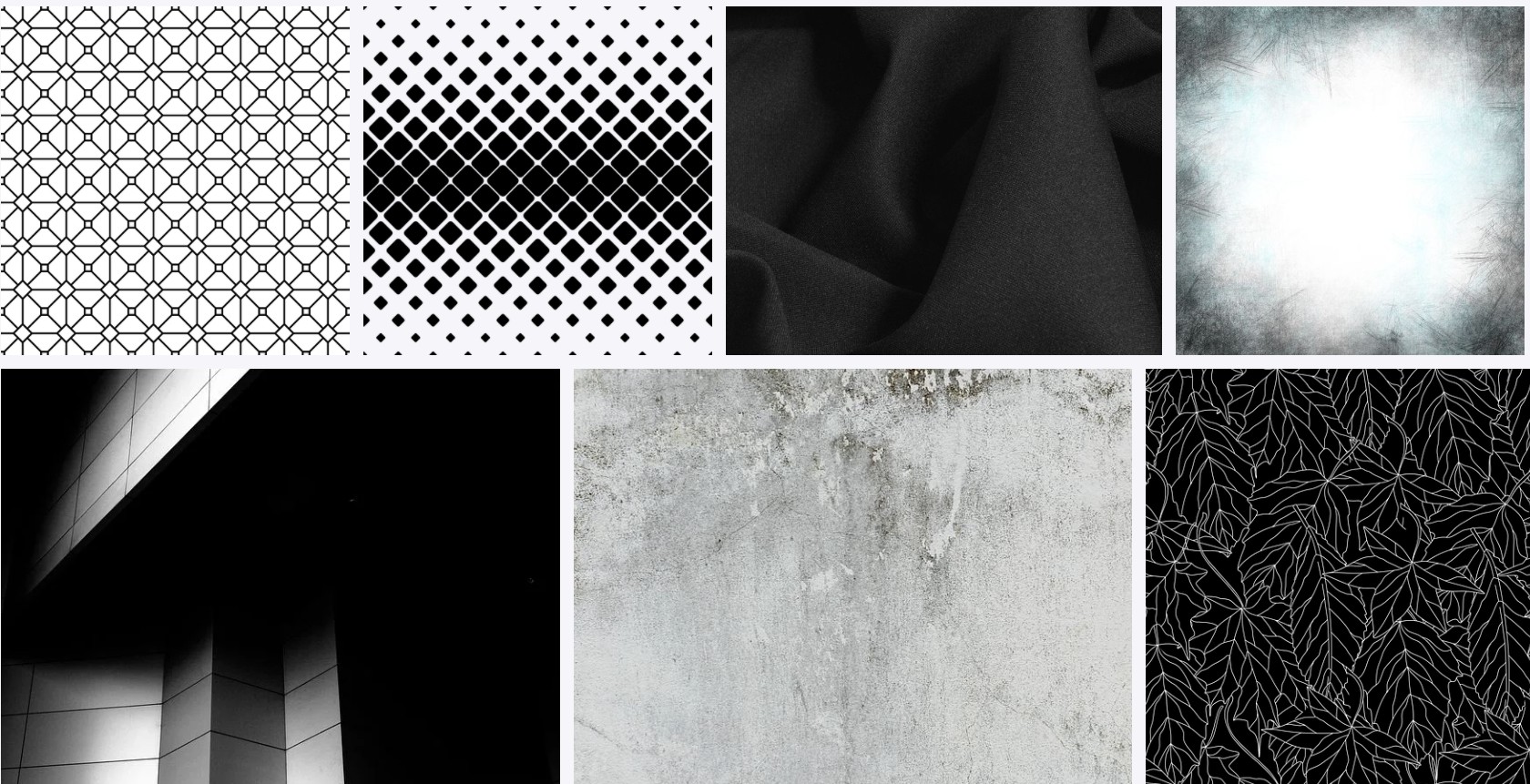 Istock has millions of pictures, graphics, clip art, movies, and audio tracks available for purchase. In exchange for royalties, artists, designers, and photographers from all over the world offer their work to iStock collections. Every month, almost 500,000 new photos, graphics, videos, and audio files are added. Each photograph that has been approved is placed in a searchable internet database where buyers can find it. Content is also organized into collections and searchable by age, ethnicity, and visual aspects. The files can be downloaded right away and used for personal, commercial, or business reasons. iStock offers a variety of subscription programs to fit different demands and budgets, as well as the option of purchasing credit packs for any asset from any collection.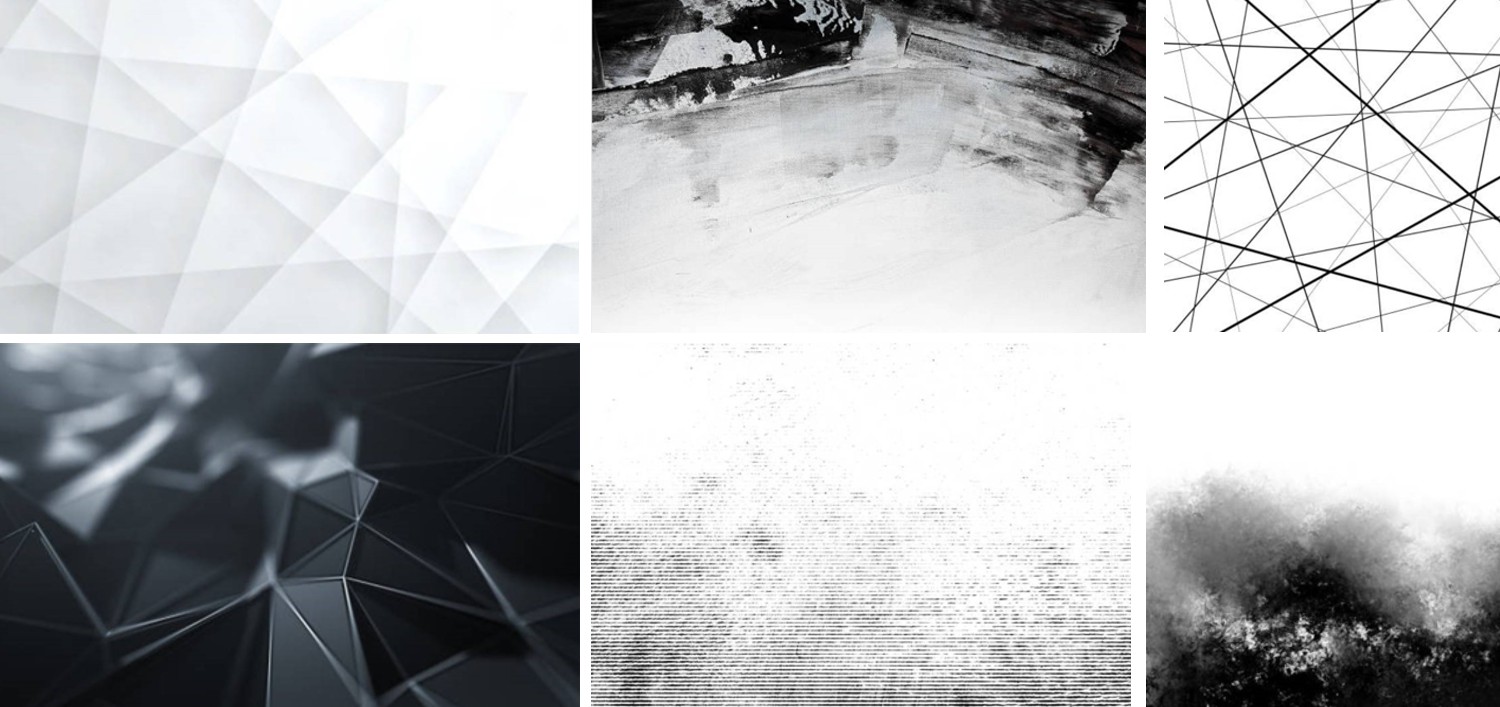 In February 2001, Freeimages was created as a cheaper alternative to pricey stock pictures. The concept was to develop a website where artists could share photographs for inspiration or work. The site has grown into the large community it is now, with over 2,500,000 registered users and about 400,000 images. You will have access to high-quality, stock images and illustrations and find the black and white aesthetic background to use for your blogs, posts and websites.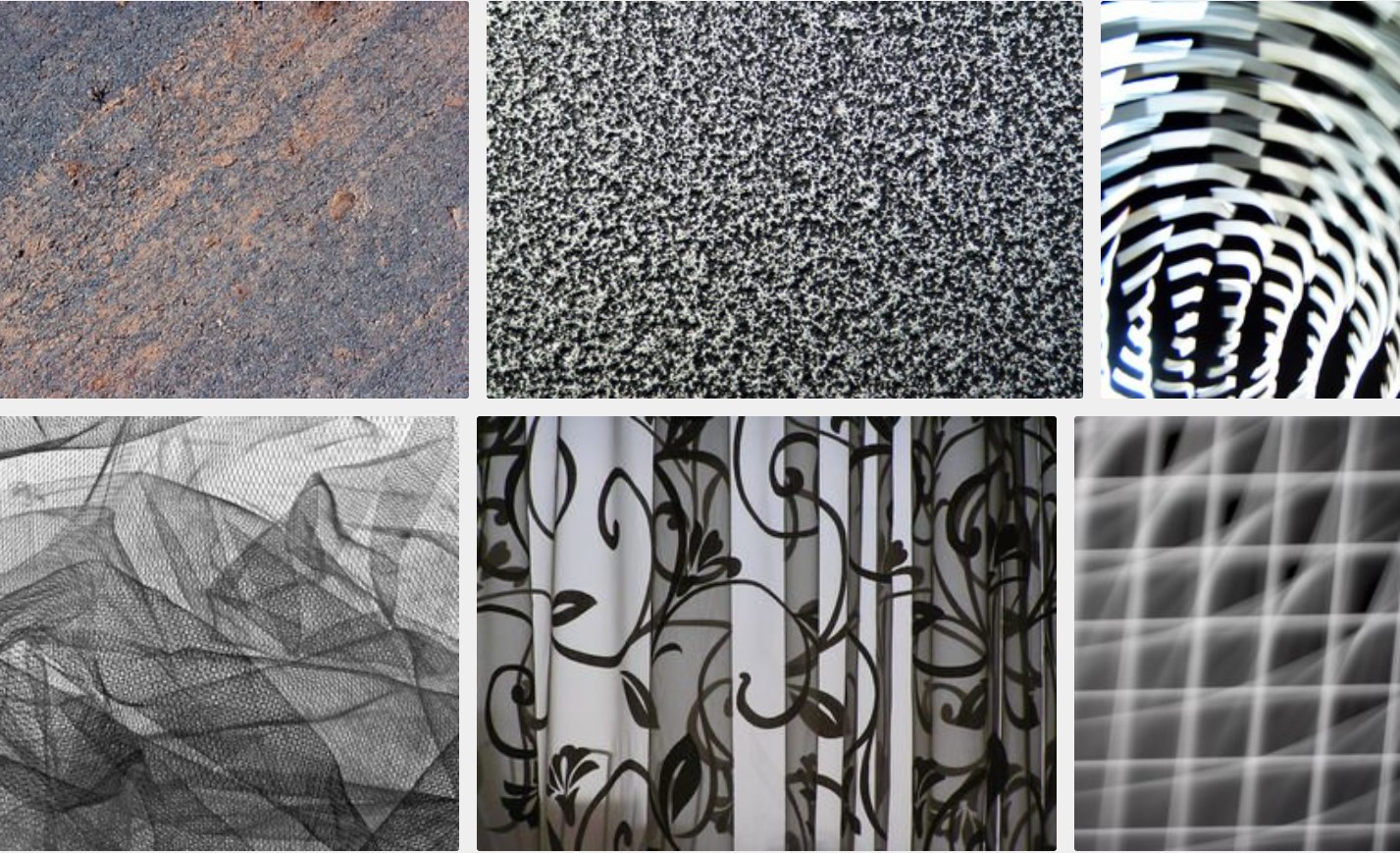 This is a search engine that assists users in locating high-quality pictures, vector images, drawings, and PSD files for use in their creative projects. You can access to simple black and white background images here freely. Freepik is a large collection of free resources. You may find them by selecting "Free" from the site's "Filters" option in the top left corner of the screen after searching. This information is provided without charge.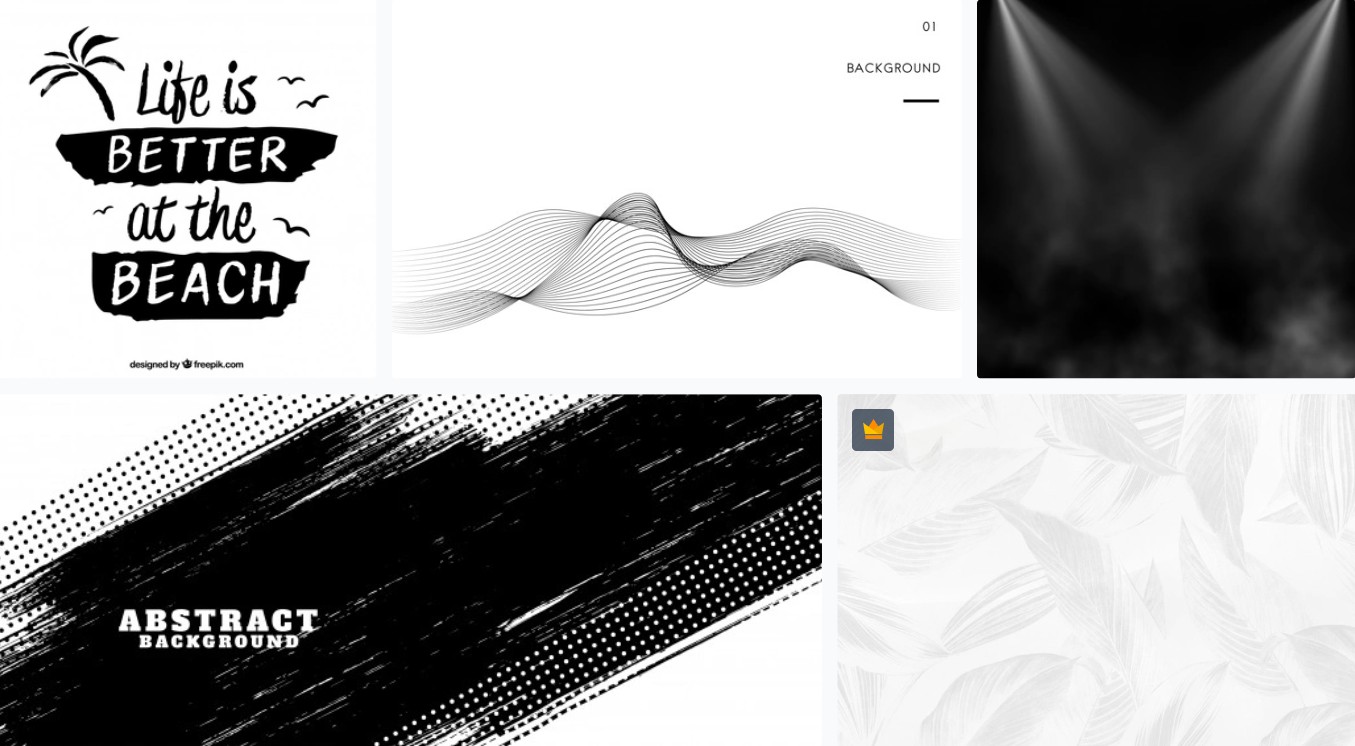 Vecteezy is a platform that allows artists to monetize their vectors, stock images, and stock films. It enables our consumers to purchase photos from artists directly. Vecteezy is a freemium site with adverts and limitations; premium services, such as improved licensing options and a larger range of content, are only available to paying users. Vecteezy's monthly subscription starts at $9.00 per user. A free version is available. Vecteezy does not provide a trial period.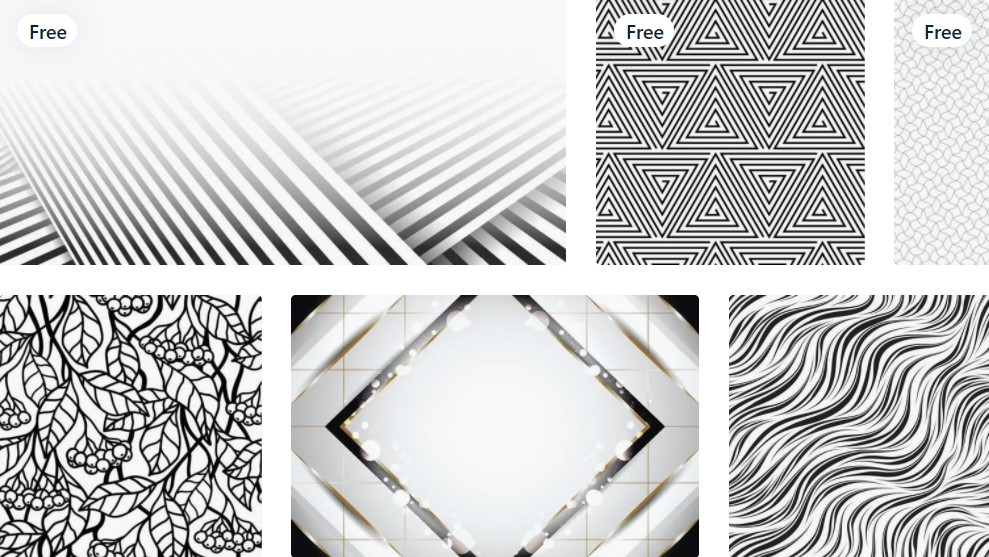 Conclusion
When it comes to finding a black and white background photo used in blogs, banners or websites, there are definitely many distinct alternatives, you may choose any of the above-recommended websites. And to make use of these black and white aesthetic background photos, an AI background remover such as BGremover.VanceAI.com is what you will definitely need. You may try the sites above and choose the best of the best. It can be difficult to tell them apart if you aren't well-versed on the subject.
Do you find this post helpful?
Yes
No