What is cutout.pro?
Cutout.pro is an advanced AI powered tool that can be used for removal and image cutouts. With this tool, you can smoothly do a custom big head cutout without affecting the little details. This offers an AI alternative to platforms like Adobe Photoshop.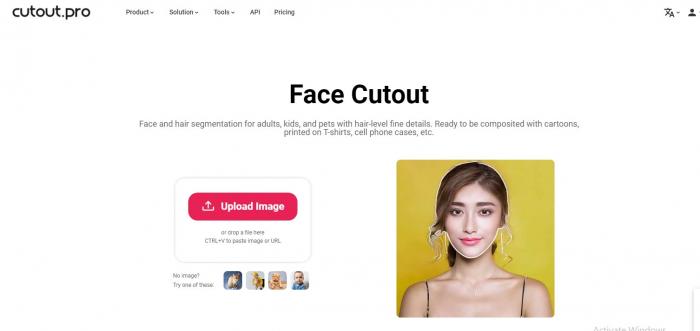 The big head cutout can be used for birthday parties, anniversaries, advertising, company promotions, weddings and many more. It can also be used at sporting events to show support to your favorite stars in a team. This platform offers a hassle free approach to getting your big head cutout. All you do is just snap the image and upload. Then the AI technology smoothly cut out the head.
Its use is not only limited to head cutout, it can be used for photo enhancement, colorize, color correction, background blur, screen and Webcam recording. This tool is almost perfect for all your photo editing needs.
How to use cutout.pro for a big head cutout?
To use this tool correctly for a fat head cutout, follow these steps below:
Step1: Access this site and click to upload an image directly from your device. Also, you can upload using drag and drop feature or paste the image or its URL in the provided space.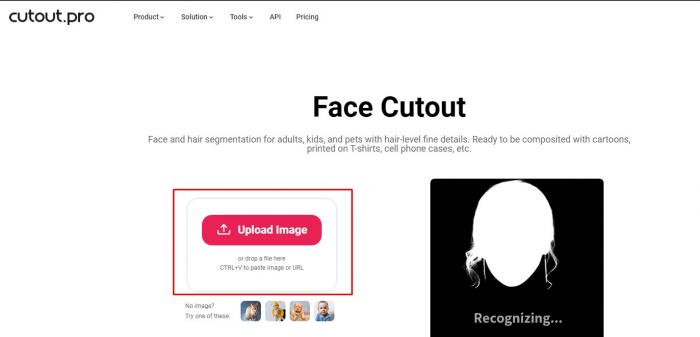 Step2: After the file upload, wait for a couple of seconds for the AI to automatically do a big head cutout into an empty space. It provides a before and after preview to understand what has been done to the image.
Step3: Click on the editor icon and edit the big head cutout if you want to improve the background or edit the image. Also, you can change the size of the cutout to a fat head cutout by increasing the zoom in. Once done with the edits, click done.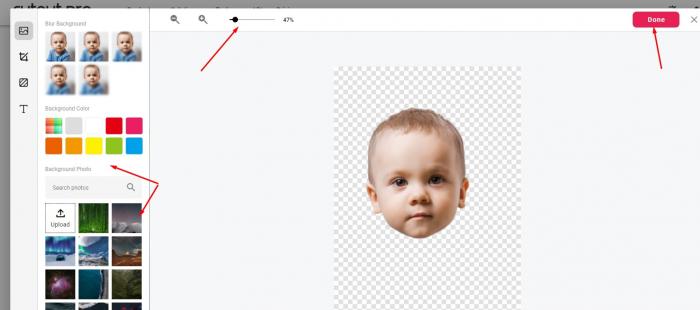 Step4: Click to download the image. You have two options, free download and download HD.
Cutout.pro performance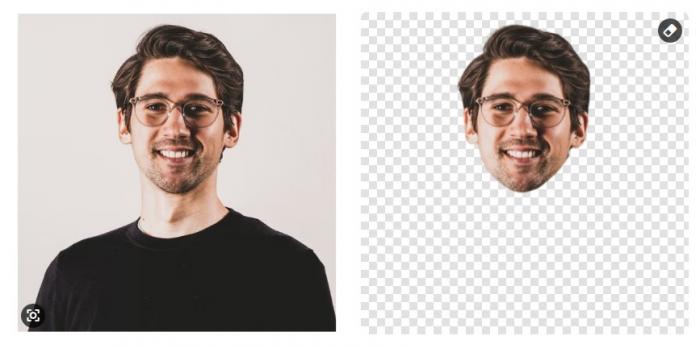 As presented above, the image quality from using cutout pro is amazing. The giant head cutout has not been reduced in quality. The cutout is sleek and devoid of any mistakes on the edges. Unlike the manual cutout that has rough edges. Further, there is an offer to download HD presentation of the big head cutout, which is great. Quality is a guarantee with this tool.
What can you do with a big head cutout?
Big head cutouts are perfect for almost any celebrations, anniversaries and sporting events. They can be used to show support for your loved ones and celebrate them on their special occasions. In sporting events such as basketball, football and others, you can take the giant head cutouts to games to show support. Also, it helps to get you noticed and distinguished from the crowd.
Also, you can celebrate your loved ones on their graduation by erecting a giant head cutout version of them. Though this may be embarrassing at first, they will appreciate the gesture and effort because of its uniqueness.
Want to remove unwanted background?
Although cutout.pro is an amazing tool for removal and cutout on images and videos, there's a tool that will help you in another way. After creating a big head cutout and you want to remove background from the image, you can use AI background remover. BGremover is an AI-powered tool with advanced features that enables swift removal of background from images or gives you a transparent signature without affecting the image quality.
Also, you can replace background with solid colors or include customized backgrounds to the head cutout. It is fast, free and very reliable.
Conclusion
Big head cutout is always unique and it shows effort. Hence, opting for it would always create fond memories to be cherished by the person or people you made it for. With this article, you should find it easy to DIY big head cutout henceforth without hassles.
Also read How to Use Pixlr Background Remover | Best Guide.
FAQs
1. Is cutout.pro free?
It has a free version that allows you access to a lot of features and just 1free credit. However, to fully explore the beauty of this tool, it has to be paid for. The minimum subscription plan goes for $5/ month and it can extend to $69/month. It all depends on what your needs are.
2. How do I remove background online from a picture for free?
To cleanup pictures for free, use a tool like BGremover. The process is easy and straightforward as outlined below.
Upload the image you want to remove its background.
Click to process the image and it automatically removes the background from the image and places it on a transparent background.
Click to download the image's final output.
3. Any alternatives to cutout.pro?
VanceAI provides complete solutions to all image editing issues, and it's all online, you don't need to install anything, just upload your images, select the features you want, and you'll get your images processed instantly.
Do you find this post helpful?
Yes
No