How to Remove Background of Product Photos for eBay
If you want to boost your sales on eBay, it's a pretty wise idea to remove the background of ebay product photos and increase attention on your product. With this automatic background remover, it's quite easy to remove background from product photos. Before moving on to the step-by-step instruction, let's have a look at the requirements for product photos on eBay.
eBay Product Photo Requirements
It's crucial to know the photo requirements on eBay and optimize your product photos to maximize sales. Your product photos for eBay should:
Not infringe on the intellectual property rights of any third-party
Show a real representation of the product
Be not smaller than 500x500 pixels and larger than 9,000x9,000 pixels (the ideal size is 1,600x800 pixels)
Be not larger than 12MB
Be not pixelated or distorted
Have a eBay white background picture
Not include watermarks, logos, brand names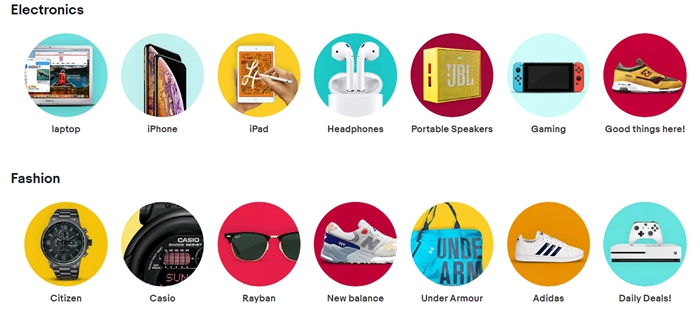 Steps to Remove Background for eBay
BGremover is developed to automatically remove background from photos. After being trained with millions of sample photos, this background remover is able to accurately identify the background and then remove it automatically without manual work. It normally takes you less than 5 seconds to remove the photo background and help you optimize eBay photos.
Step1: Open VanceAI and find AI Background Remover and click Upload Image to upload a product photo.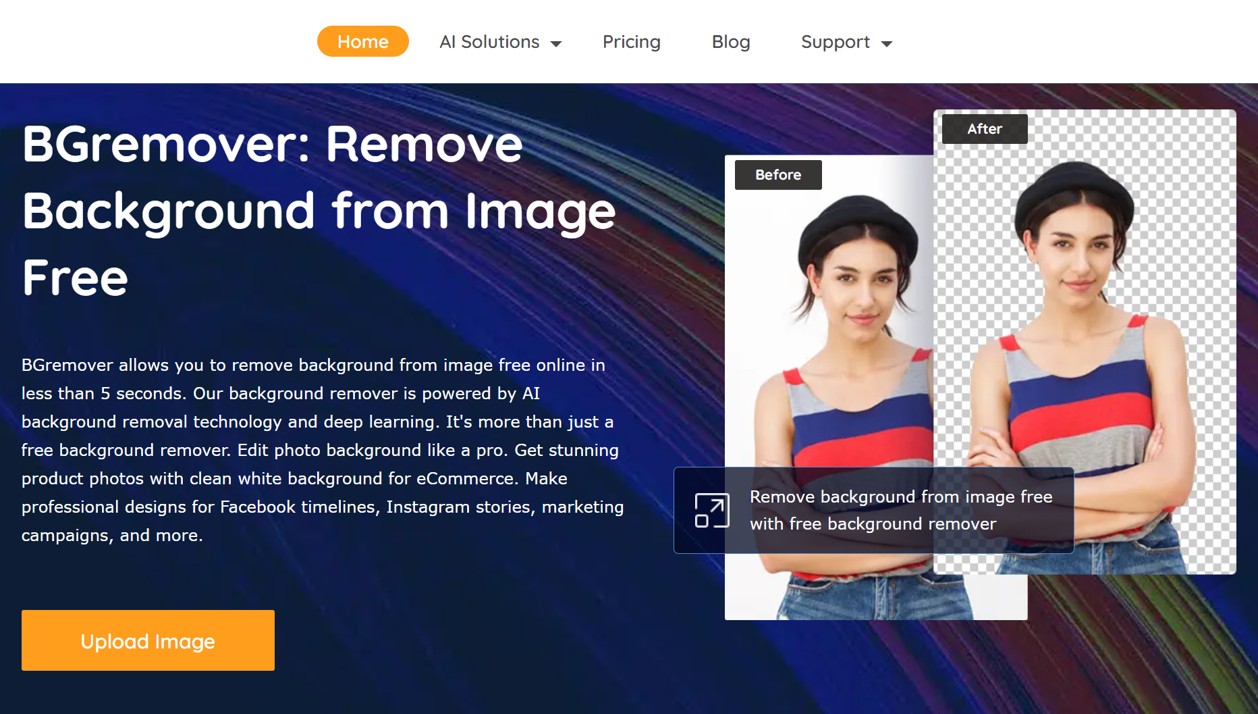 Step2: Select the photo and click Start to Process to remove the background automatically.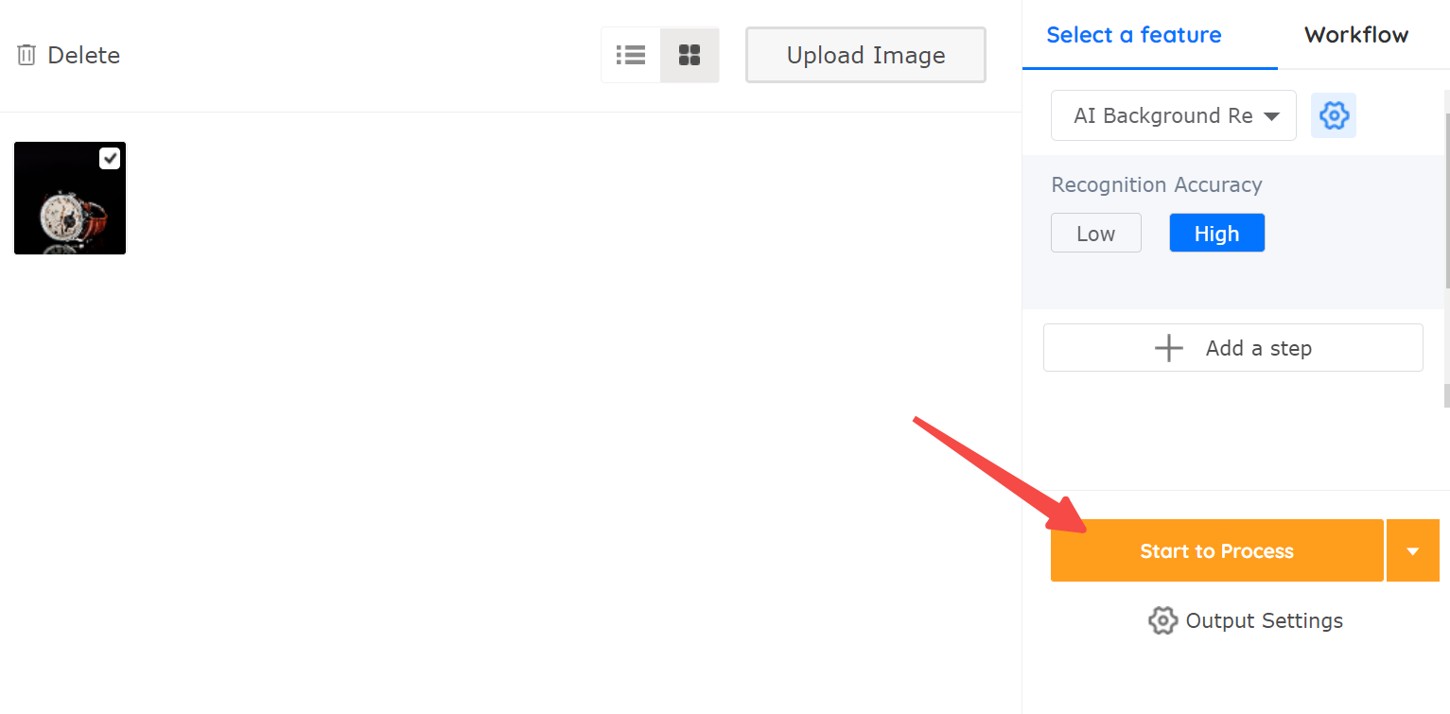 Step3: You can edit it if you need, or you can directly save and download this picture.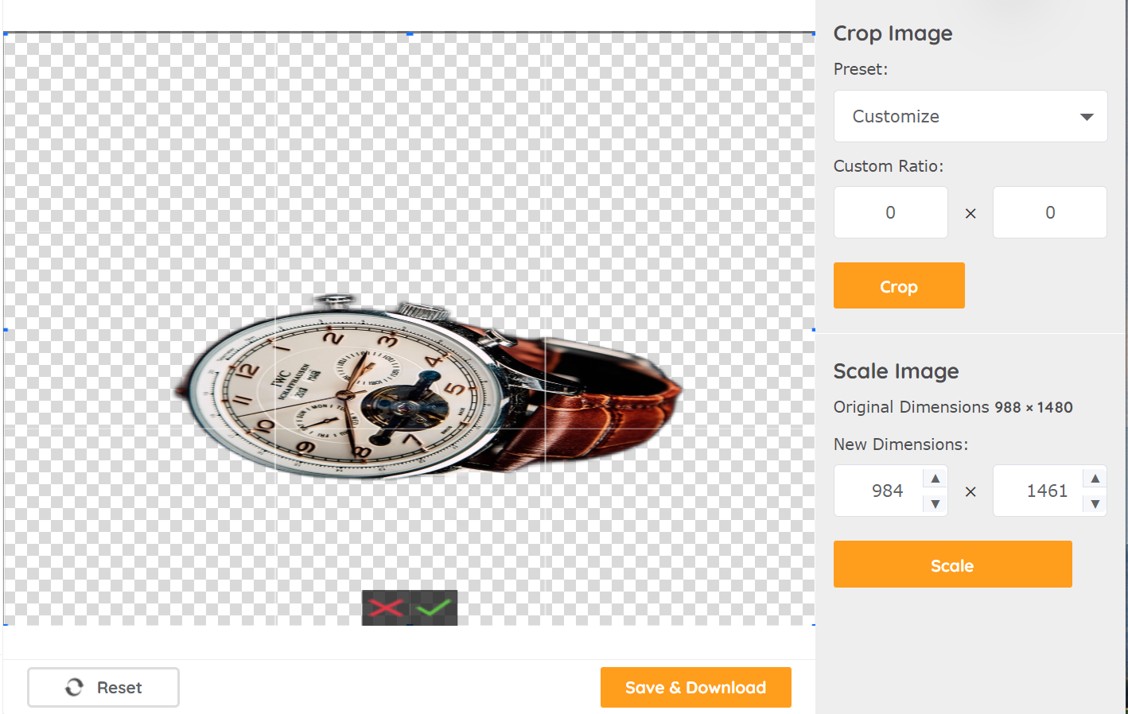 BGremover allows you to remove background of eBay picture online for free and provides you the best background for eBay photos. Powered by Al technology and deep learning, BGremover is your go-to tool to get white background on eBay photos. Start to make stunning designs for your product images! Besides, you can try VanceAI image enhancer for image upsacle or image sharpeness to make you photo better.
Maybe you also want to know more information about How to Remove Background of Product Photos for Etsy.
Do you find this post helpful?
Yes
No