If you want to boost your sales on e-commerce platforms, try to optimize your product photos. You don't even need to change a lot, just make your product photos with light or even transparent background. Given that many leading e-commerce platforms have their own requirements for product photos, like Ebay, Amazon, and Shopify, then what you need is a Background Remover that can not only automatically remove background but also easily add a background in different colors. Before getting to know how to use BGremover to do that, let's have a look at some basic information about Shopify that you may interest in. Besides, you can try VanceAI photo enhancer for image upsacle or image sharpeness to make you photo better.
What is Shopify?
Shopify is an e-commerce platform that was created over ten years ago and is headquartered in Canada. And right now, there are over 1.75 million sellers on Shopify. There is an interesting story behind its creation. The founder wanted to sell snowboards with his company but he found that it was incredibly challenging to sell snowboards online without an easy-to-use e-commerce platform. Then we have Shopify, a leading commerce platform for a wide range of businesses.
Requirements for Product Photos
According to the official data, the maximum photo size is 4472 x 4472 pixels with a file size of up to 20MB. The recommended size is 2048 2048 pixels for square product photos and the file format is better in JPG. For zoom functionality to work, your images have to be more than 800 x 800 pixels.
Steps to Remove Background for Shopify with BGremover
BGremover is able to automatically remove the background of product photos and replace it with a new one to create a more eye-catching product photo on Shopify. A simple interface is offered so that only 3 steps are involved to remove a photo background with this AI Background Remover.
Step1: Open AI background remover and click "Start Now" to upload a product photo

Step2: Select it and click "Continue" to remove background from image.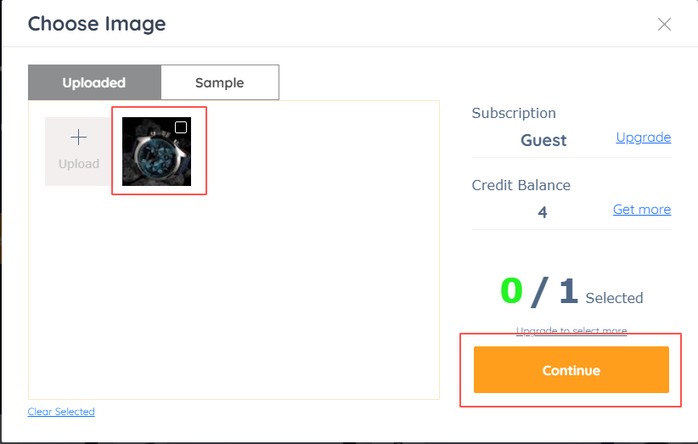 Step3: Click "Edit" to add new background on the photo with removed background. Or if you want to further enhance the product photo quality, VanceAI also has various tools for you to choose from.
VanceAI PC is full-featured desktop software developed by VanceAI that lets you instantly process local photos in bulk with more customization options, which will significantly simplify your workflow and boost your productivity. Free Download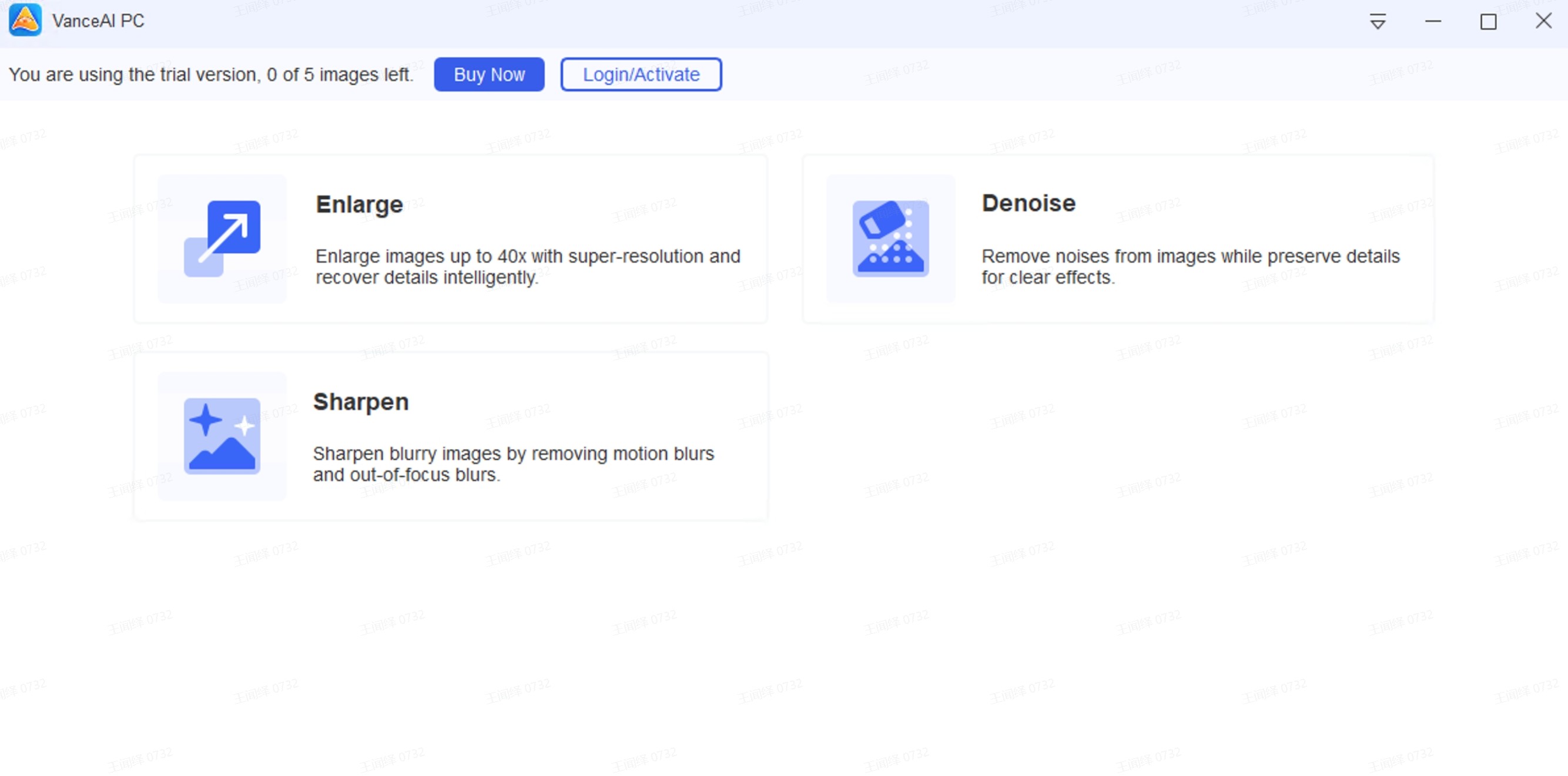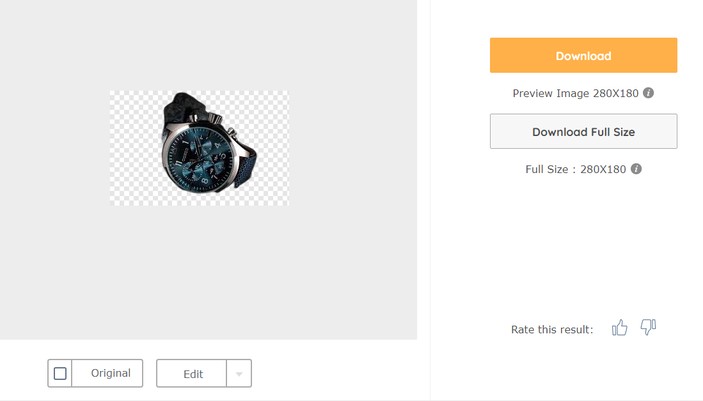 Also read: How to Remove Background of Product Photos for Etsy
How does Shopify work?
You need to sign up to set up your store and add products. You can try Shopify free for 14 days and no credit card required during the process. It's possible for you to sell online, in-person, and on social media. You can use your own domain name while selling on Shopify and choose a look for your online store from the themes provided by Shopify. If you like, you can use a third-party service so that you don't need to ship items yourself. Click to know more details about How to Remove Background from Picture.

Tips to Boost Sales on Shopify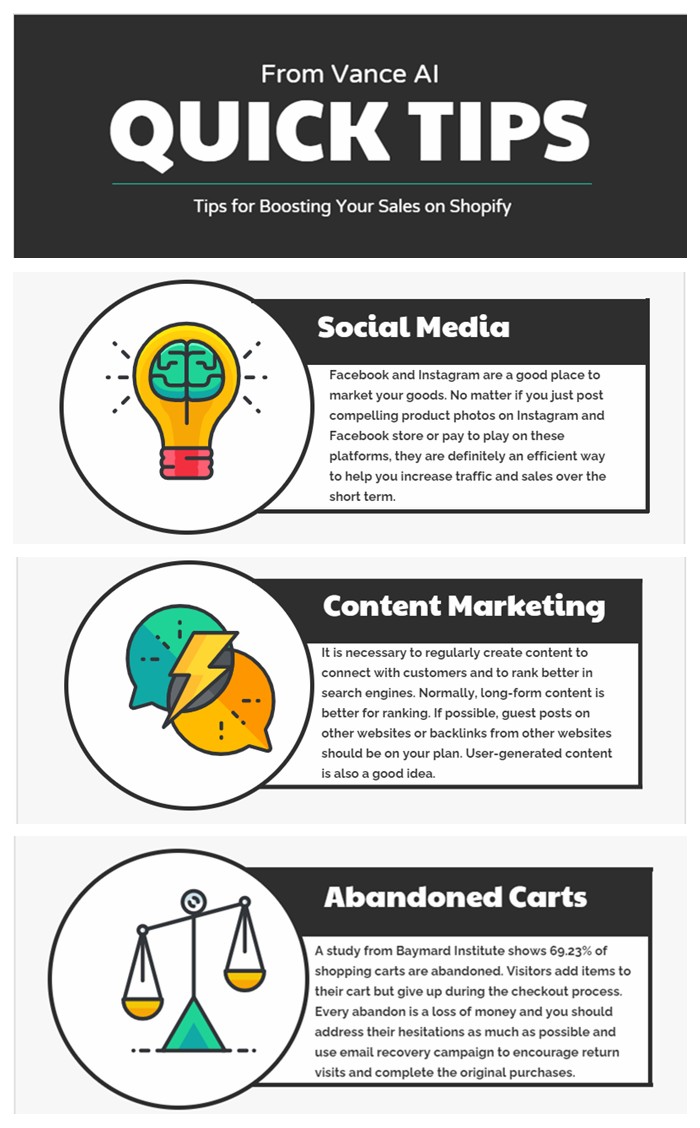 Do you find this post helpful?
Yes
No