Best 5 graphic design software review
1. Adobe Illustrator
Price: Paid ($19.99/month with an annual commitment or $31.49 on a month-to-month basis).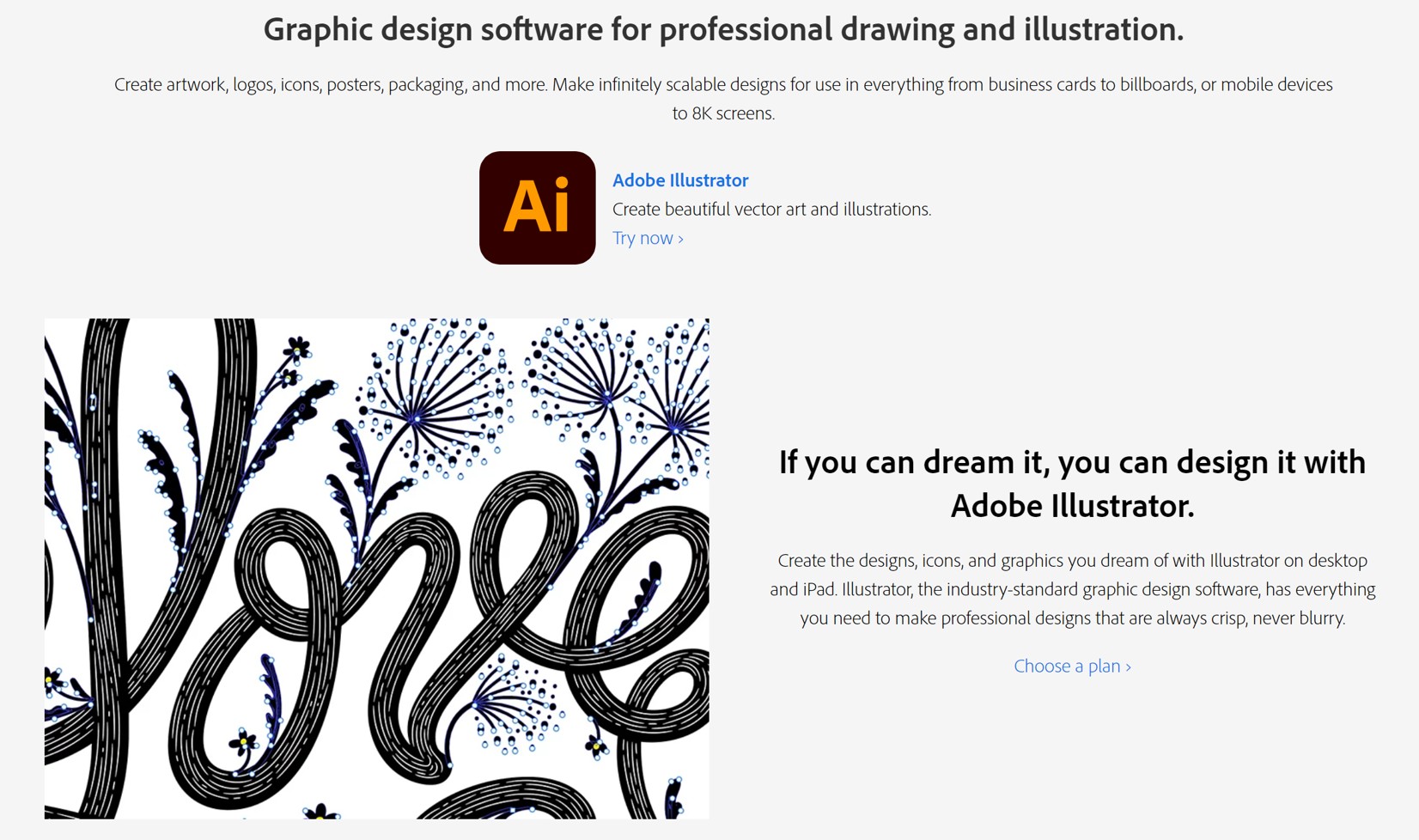 Adobe Illustrator is one of the best graphic design software that is used for creating varieties of digital and printed images, including cartoons, charts, diagrams, graphs, logos, and illustrations. You have access to its ability to draw freehand with a variety of digital brushes, pencils, and pens, its advanced color options for creating color palettes, filling shapes, using gradient color schemes, and mixing different color effects.
Pros:
It provides a helpful user interface.
It creates files in manageable sizes.
Cons:
It offers a steep learning curve.
It offers limited support for raster graphics.
2. Affinity Designer
Price: Free trial and paid (Mac: $60.54, Windows: $60.54, iPad: $24.21)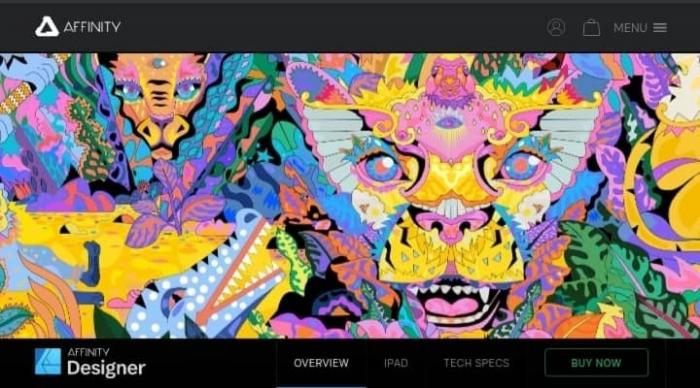 Affinity designer is a graphics design software that offers services of creations of concept art, logos, icons, UI designs, print projects, and mock-ups, among other illustrations. On affinity designer, you have access to 2D drawing, image editing, format support, data import/export, dynamic symbols, split-screen, advanced grids, shaping options, brush stabilization, advanced file support, dazzling colors.
Pros:
It supports live preview while changing any properties like color, font & effects of the design
It's a one-time pay software.
Cons:
There is no natural perspective grid.
The multiple strokes and fills option works for only one object at a time and not on text or groups of objects.
Also read What Does a Graphic Designer Do and How to Become One.
3. Gimp
Pricing: This is FREE to use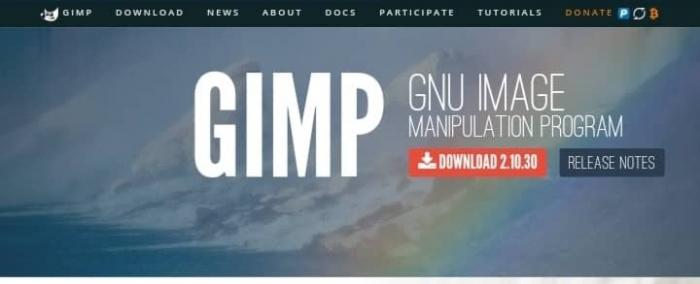 GNU Image Manipulation Program - Gimp is a free online graphic design software used for image manipulation & editing, free-form drawing, transcoding between different image file formats. This free graphic design software has access to photo enhancement, customizable interface, digital retouching, hardware support, several file formats.
Pros:
Painting Suite
Advanced Manipulation (Transformation, Shear, Alpha Channel)
Animation
Cons:
Less of Vector Graphic Support
Has lesser features
It contains limited third party plugins
4. Adobe InDesign
Pricing: Free trial and paid ($20.99/month)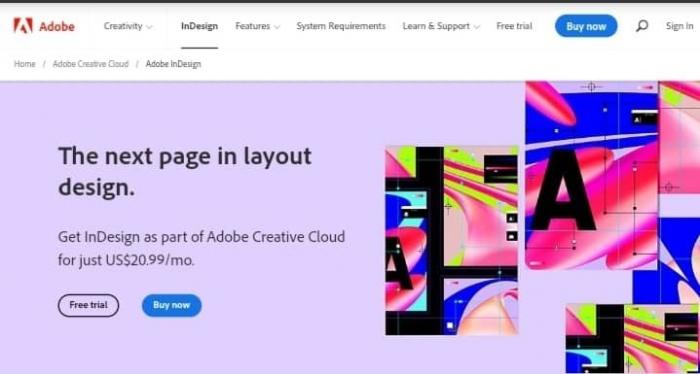 This graphic design software is used for creating graphic design works such as posters, flyers, brochures, magazines, newspapers, presentations, annual reports, books and, eBooks. Adobe InDesign tool offers features like automatic clipping paths, text on a path, and an easy transition from PageMaker, scalable user interface, drawing tools, character and paragraph styles, drop cap controls, multi-line composer, font search, and filter. In order to make main elements prominent, it is not limited to Adobe as BGremover can give you colorful backgrounds.
Pros:
Saves time
Comes with full support
File compatibility
Cons:
It is a expensive graphic design app
Proprietary application
5. Sketch
Pricing: Free trial and paid ($9/month, or $99/year for each Editor)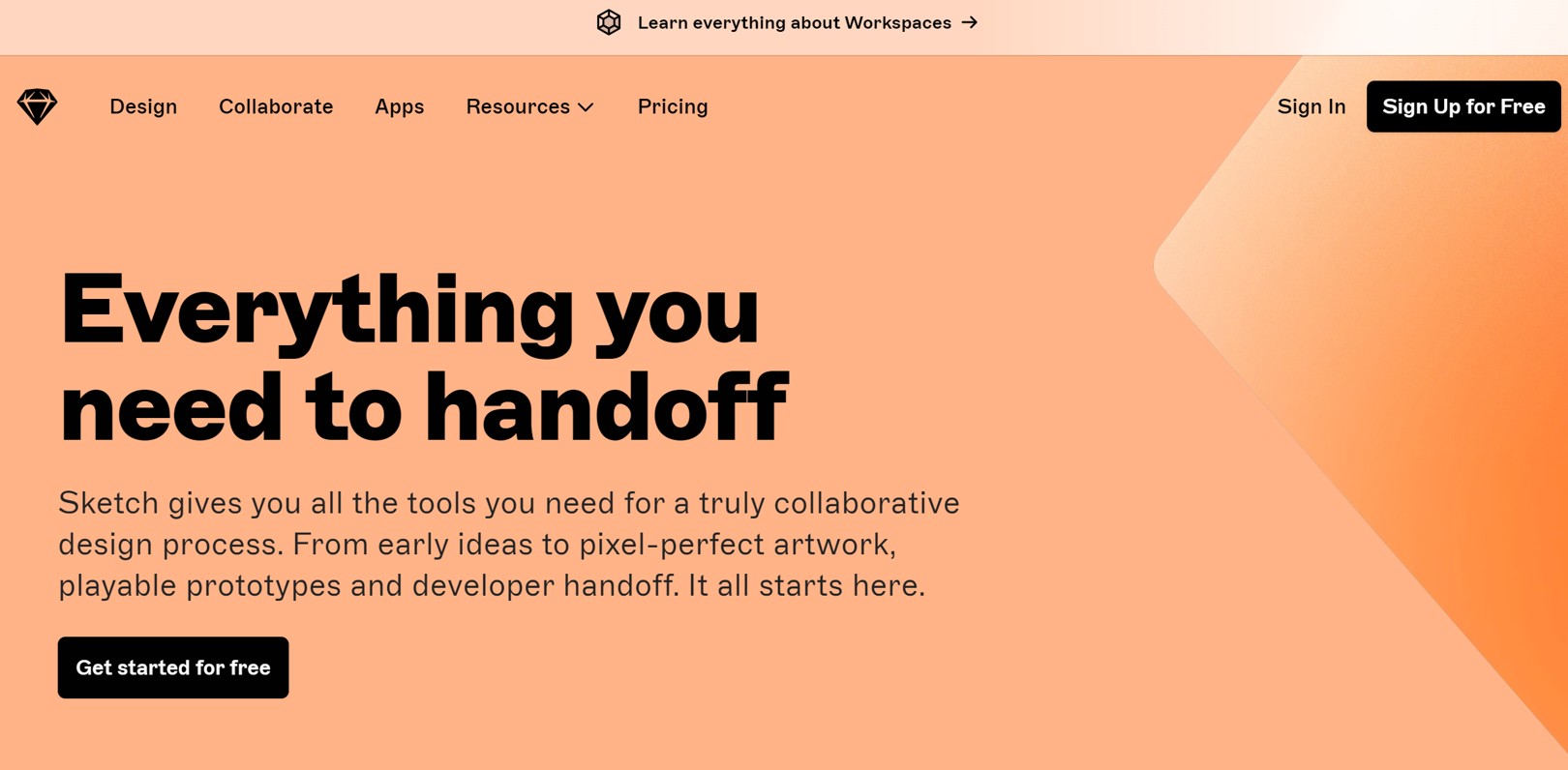 Sketch is also one of the best graphic design software which helps businesses create, test, and collaborate on ideas with team members using color variables, layouts, shared libraries, vector editing tools, plugins, and more. Features of sketch graphic design tool include collaboration tools, content library, customizable fields, data import/export, image library, design management, customizable templates, and prototype creation.
Pros:
Easy to learn and use
Affordable
Superb integration with other apps and plugins
Cons:
Only mac supported
Bad at photo editing
Best 5 online graphic design tools review
1. Lucidpress
Pricing: Free plan, Pro: $10/month, Team: $12/month, free trial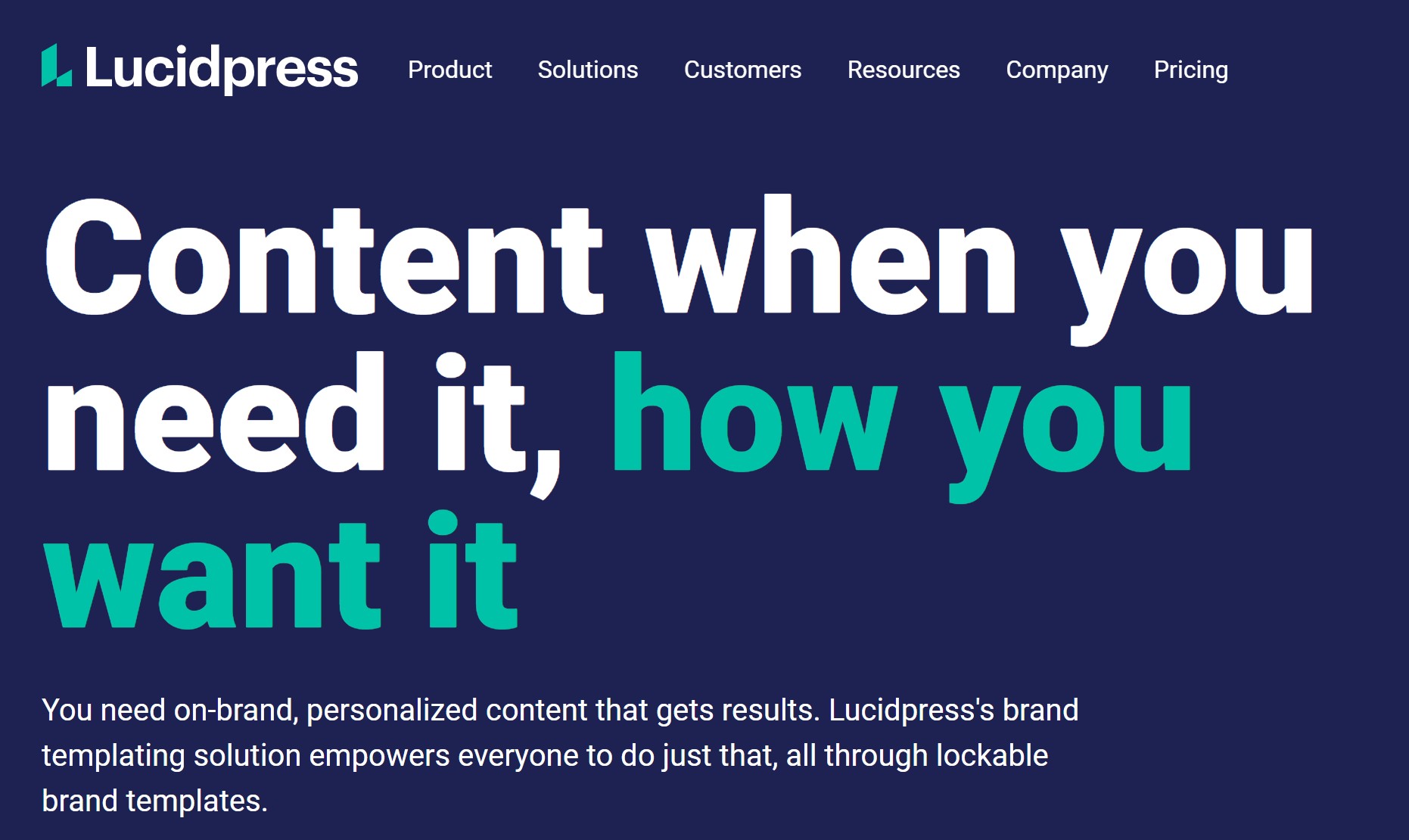 Lucidpress is an online graphic design software developed by Lucid Software which is used to create brochures, flyers, newsletters, business cards, posters, magazines, and presentations. You have access to content publishing options, custom fonts, data import/export, design templates, preview functionality, print management, search/filter, object-specific commenting, third part integration, font selection, image upload, shape, and clipart.
Pros:
Drag-and-drop design
Real-time collaboration
Cons:
There are limited features at the basic level.
It needs more prebuilt templates
2. DESYGNER
Pricing: FREE and Paid (Pro: $9.95/month and $4.95/month billed annually; Business: $19.95/month and $9.95/month billed annually)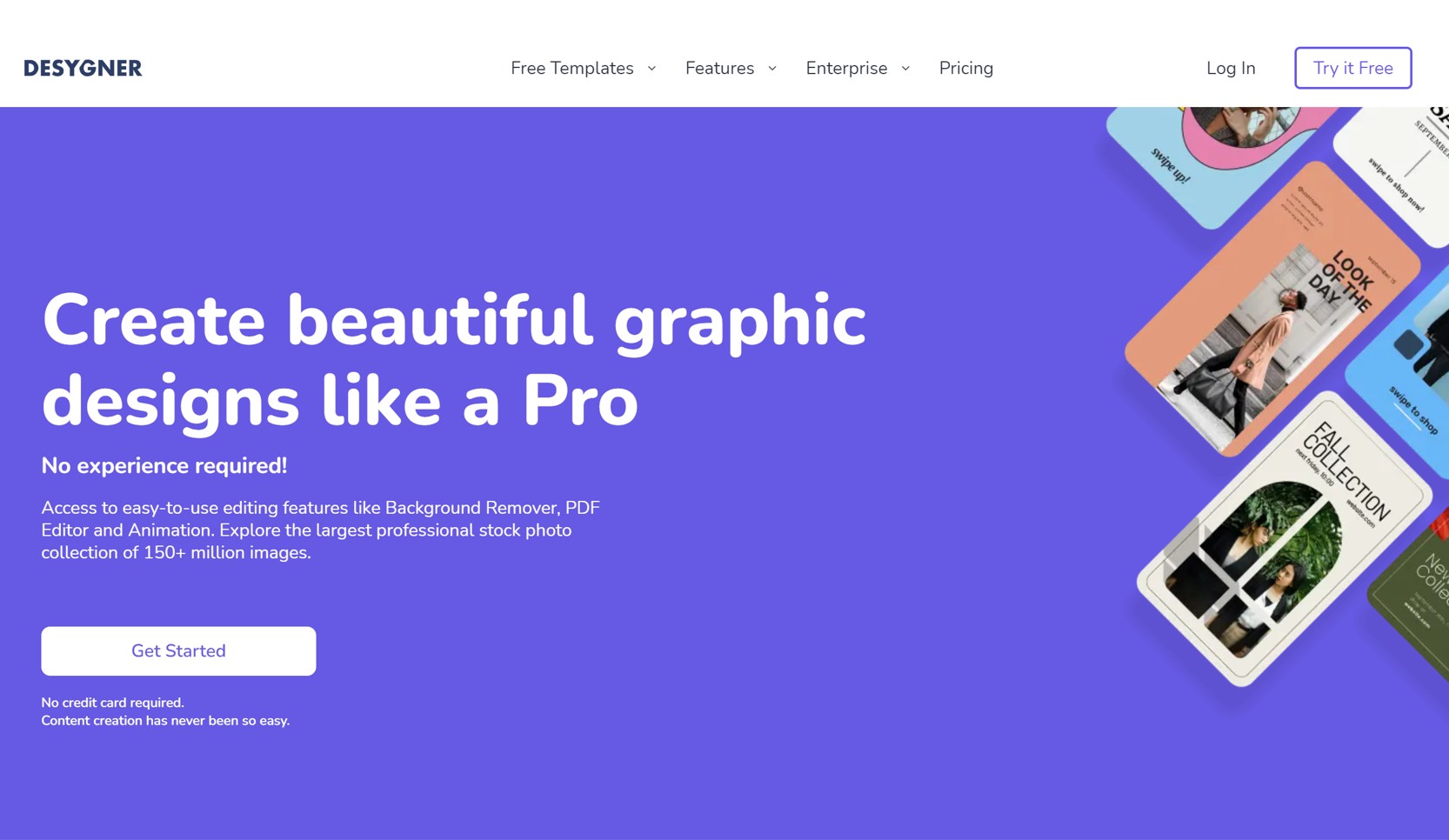 Desygner which is one of the best graphic design apps can be used to edit PDFs and create new ones using its PDF editor. It's great for creating presentations, documents, or anything else you need to print. Desygner is your go-to solution for creating visual content, as it offers numerous tools to create or design images for your business or personal projects. It offers features like background remover, animation, free stock images, resize, ready-made templates, and animator.
Pros:
Easy to use
Selection of ready-made templates
Flexibility
Cons:
Text animation is missing
There are multiple features are missing when we come to the elements part for designing mailers
3. DESIGNCAP
Pricing: FREE, paid (Basic: $4.99/month, Plus: $5.99/month)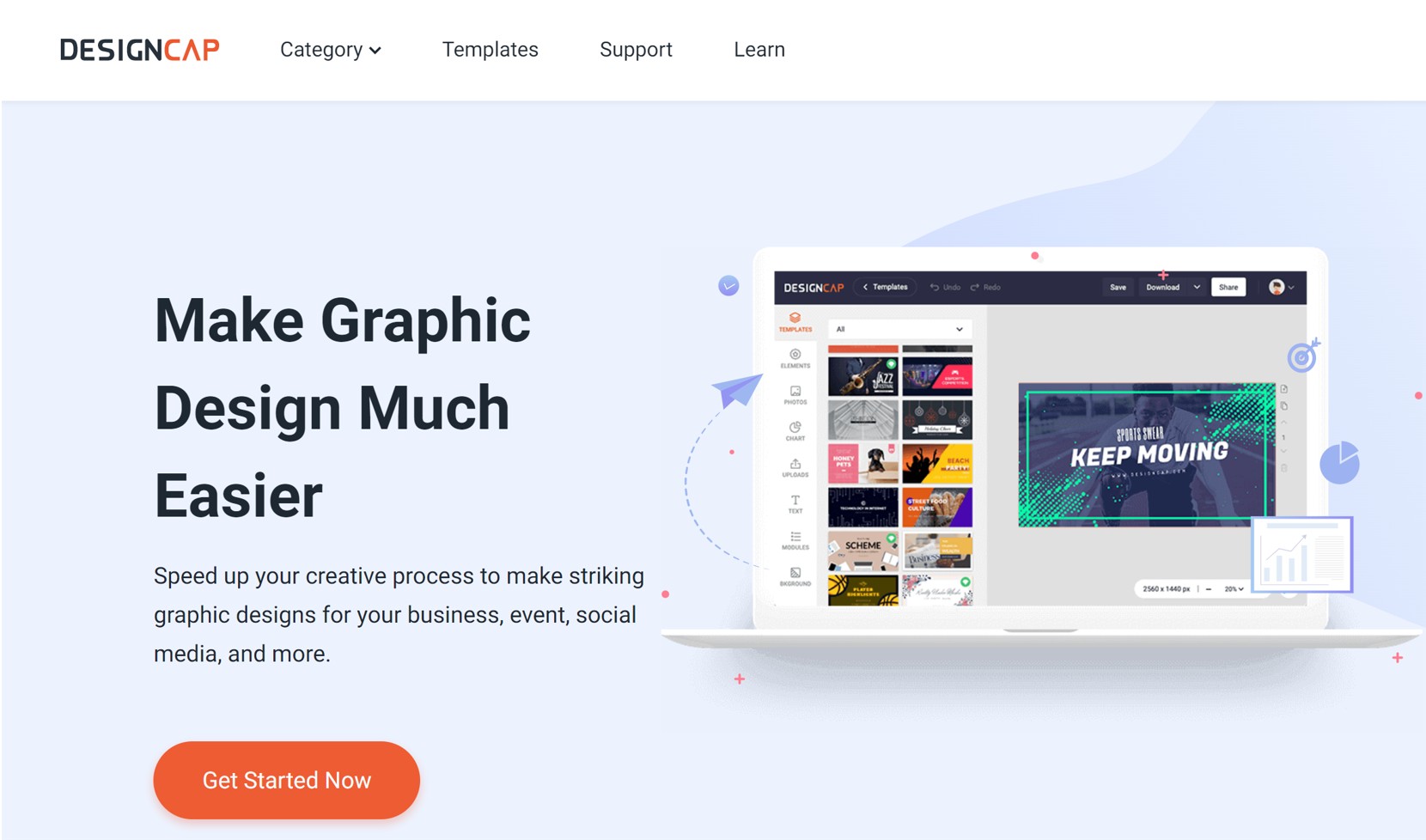 DesignCap is an online graphic design website that makes it easy to create high-quality graphic designs like flyers, logos, Facebook Ads, posters, presentations, business cards, brochures, without needing advanced graphic design skills. The features are customizable and it includes lots of templates, photos, transparency tools, premium icons, and illustrations for your projects.
Pros:
Pre-designed templates
Easy to use
Drag & drop editor
Cons:
4. SNAPPA
Pricing: FREE and paid (Pro: $10/month, Team: $20/month)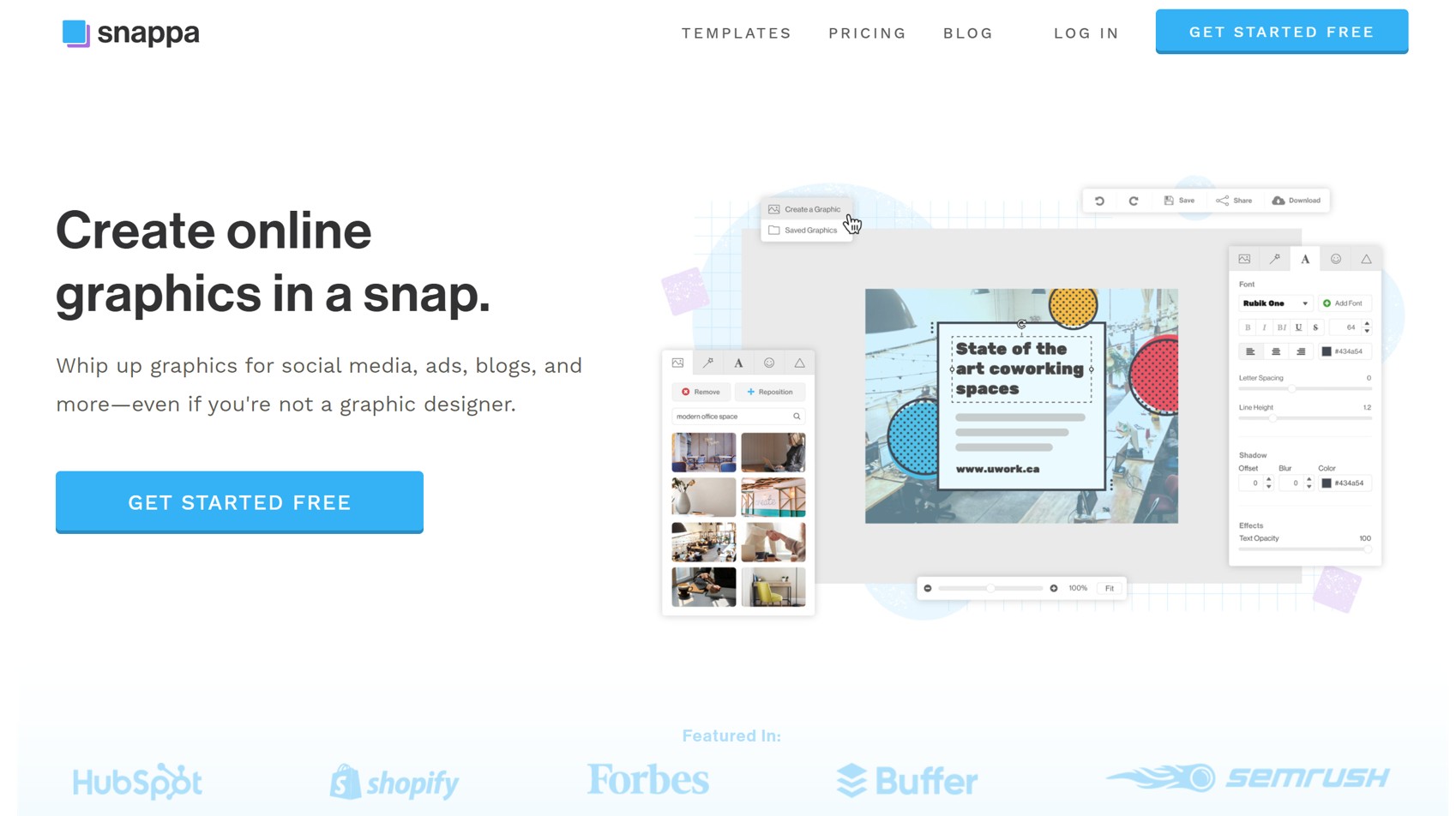 Snappa is a cloud-based online graphic design website, that helps businesses create graphics for social media, ads, blogs, emails, and infographics according to suitable dimensions. You have access to graphic resize, social media connection, graphic editor, templates, video tutorials, custom fonts. You can also use images from your device in your design, and it would be easier for you to remove background from image.
Pros:
Fast and easy to use
Resize too is simple and fast
Cons:
It does not have support for animations and gifs
It is limited to raster graphic formats only, no vector formats
5. DESIGN WIZARD
Pricing: FREE and Paid (Pro: $9.99/month, Business: $49.99)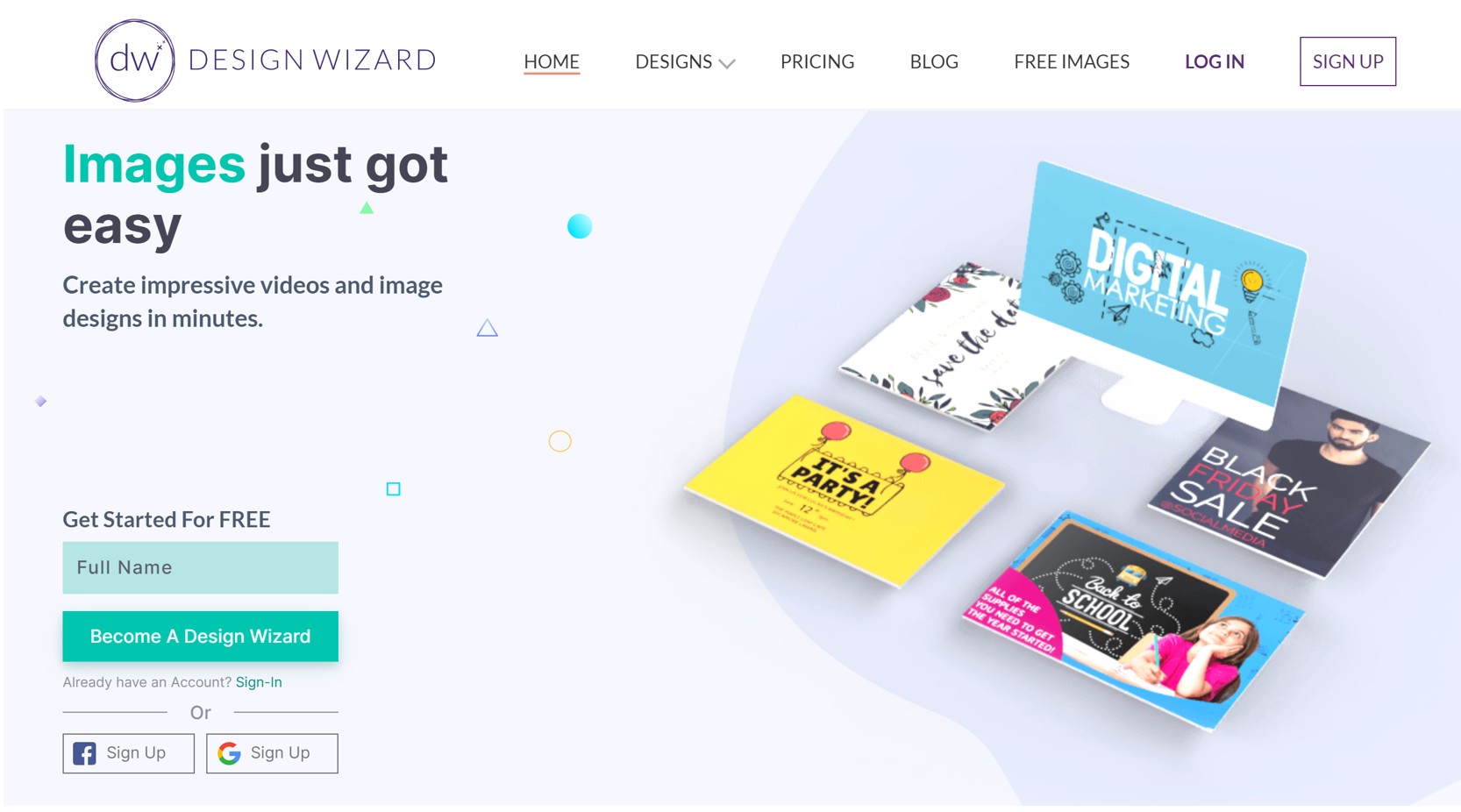 Design wizard is online graphic design software that allows users to create, share and download images in a minute. Its free features allow you to magically resize your designs, Upload your fonts, photos, logos and create custom color palettes. This free graphic design software allows asset sharing, asset library, search/filter, image editor, image database, templates.
Pros:
Easy to navigate interface
Great customer service
Pre-formatted templates for desired image sizes
Cons:
No infographic templates
Grid colors cannot be customized
Bottom line
In this article, it is evident that there are tools that could serve as graphic design software tools You are now open to tools that can be used for graphic designs which work offline or online. All that is required of you is to select the right tool and within a few seconds, you should be designing. If you need to use any image without background in your design, you can turn to Transparent Background Maker from BGremover and this tool will give any of your image a transparent background easily and automatically.
FAQs
1. Is Graphic Design a good career?
Graphic design is a great career for people who are creative thinkers and enjoy art, technology, and communication. There are design needs across every industry, so Graphic Designers have many opportunities to take on a range of new and exciting projects.
2. What is the difference between graphic design and graphic art?
The main purpose of graphic design is to facilitate content and convey a certain preset message to the target audience, while graphic art is a comprehensive expression of the emotions, feelings, and dreams of artist, reality, and society, by freely ways and different styles. It is used to portray an idea or story.
Do you find this post helpful?
Yes
No