About BGremover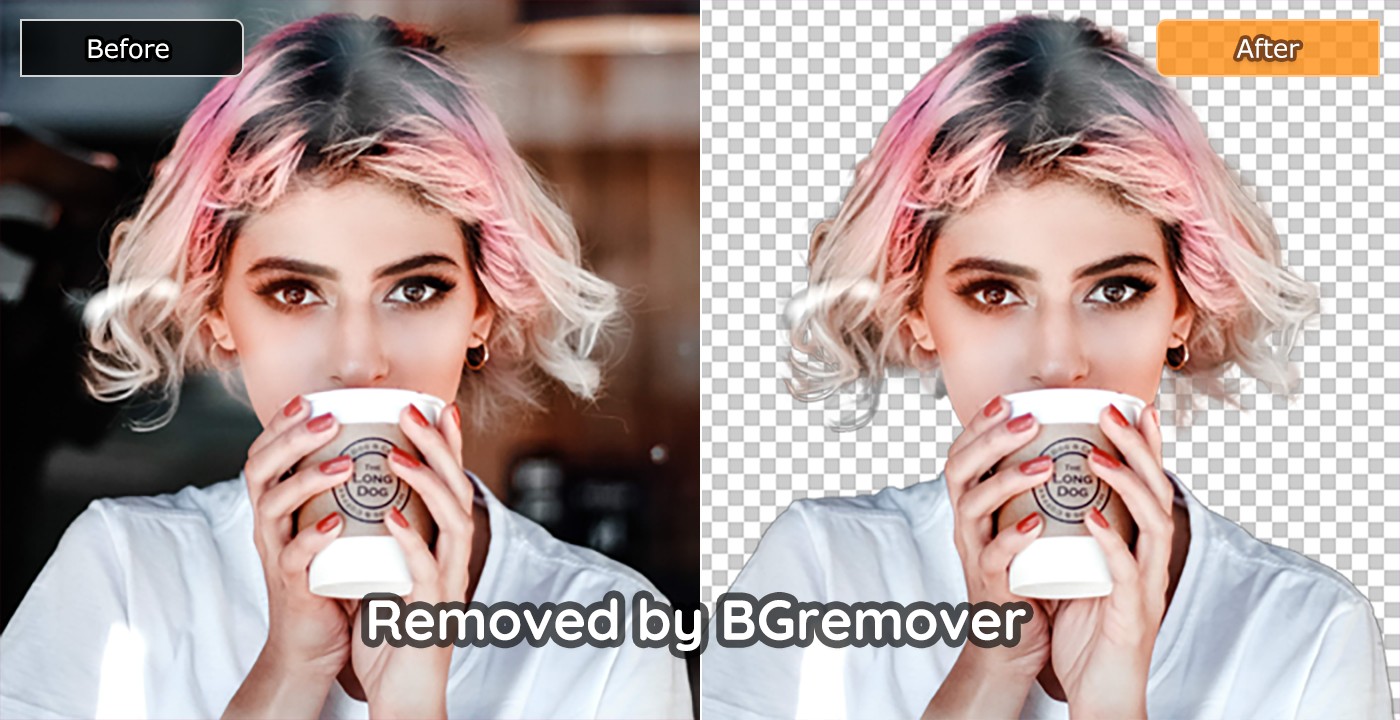 AI background remover is a background removal tool that helps you automatically and instantly remove and change a background in the photo. As an AI-Powered online tool, you can change picture background online without installing any application. When you face problems like how to change background on picture or how to make a transparent background, BGremover can do this for you with a few steps and seconds, making your image stand out and stunning! Some of you may be worried about data security. BGremover makes a lot of effort for users' security protection, and all the uploaded images will be deleted in a day. BGremover is a tool that make outstanding effects to change the background in the photo.
How to Change Background in Photo with BGremover
When people need to remove background from image, Photoshop comes to our mind first, but we all know that it takes forever if you are unfamiliar with Photoshop as it is a training needed software. However, BGremover only needs three steps to remove your background and change a new background to your photo.
Step 1: Open the BGremover website and upload your images from your computer.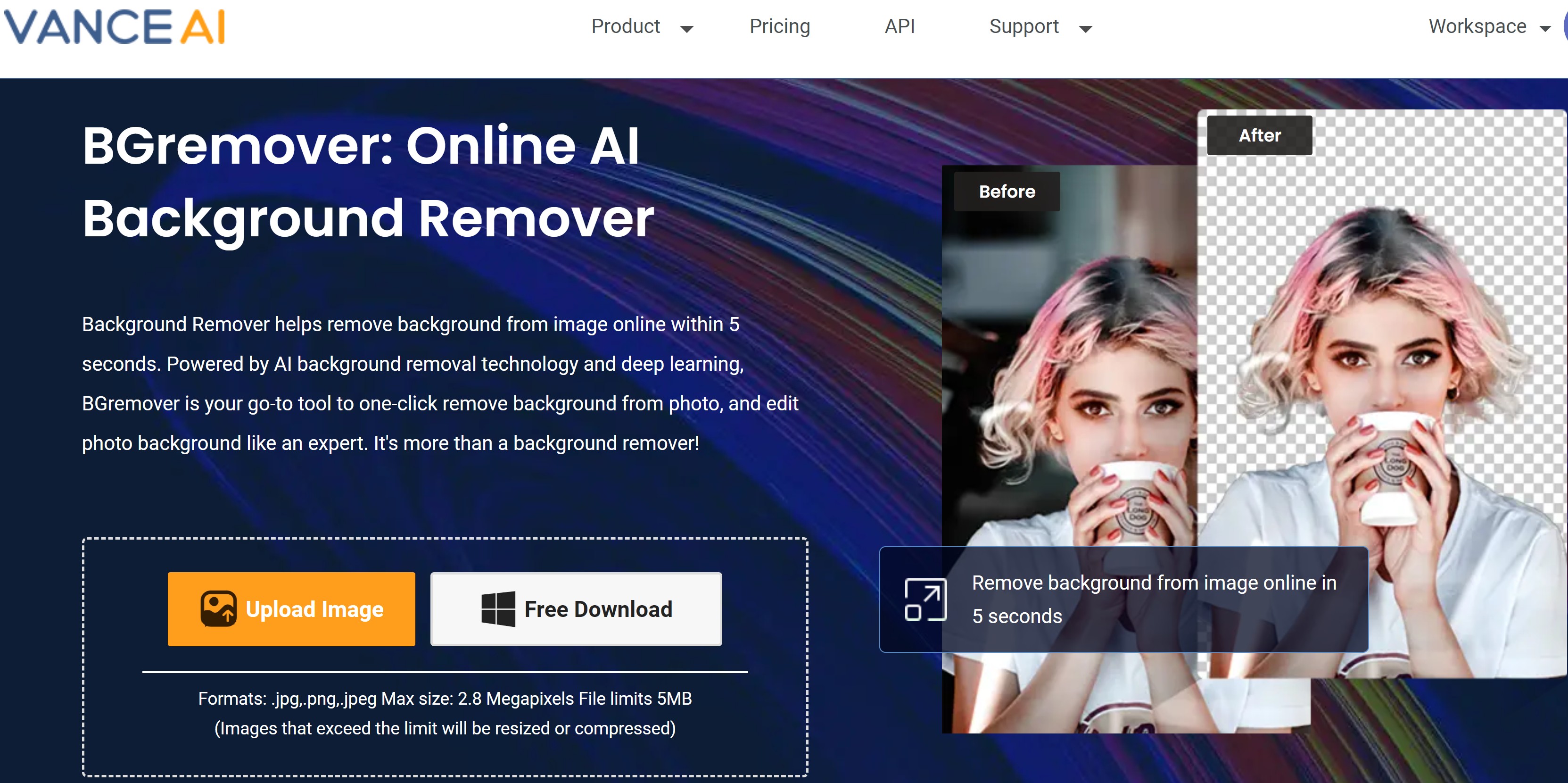 Step 2: Select your photo that needs to remove or changed its background. Then click "Start to Process." Remover can process ten images at a time, and if required, you can even set your workflow here, look at "Add a step," put enlarge, colorize, and so on. But you need to pay attention to some limitations of setting the workflow.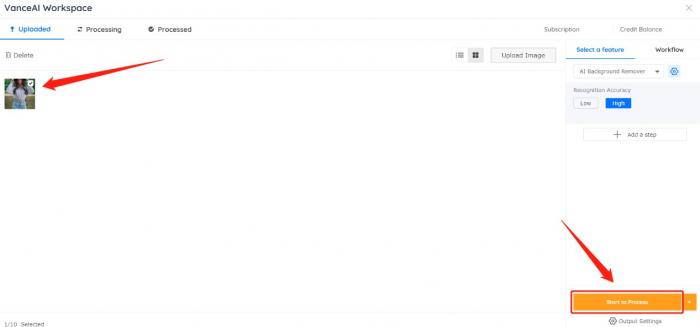 Step 3: Click the edit button, and you'll see this page. Now, if you want to change another background for your image, click "Select Image" as your background, then click "Save & Download" once you finish the processes.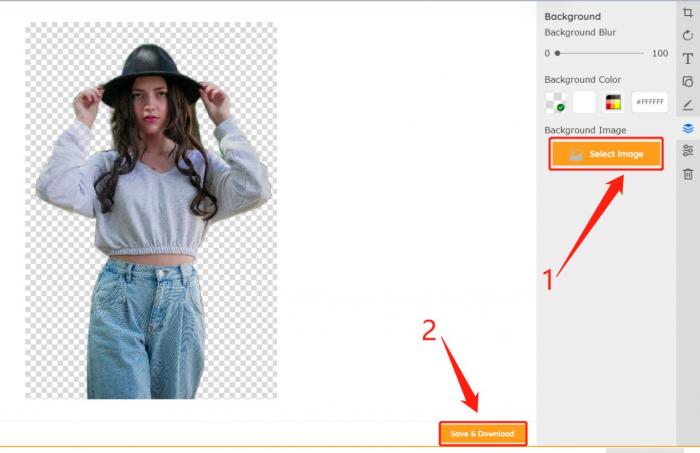 BGremover Output Review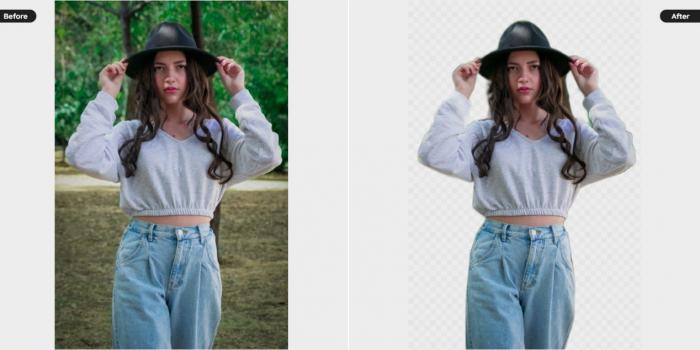 Let's take this picture as an example, as we see the original photo on the left is an outdoor scene, and you want just to keep the pretty lady image and apply it to another background. As you can see how clear the background is. Overall, it is pretty good. The color is clear, the background and the image are separated cleanly, and the character image is not excessively stripped or unclear as a whole. But one disadvantage is that when the color of the background image is too close to the photo's subject, excessive removal will occasionally occur. The character's hair is very close to the tree trunk, so the picture blends with the background a bit even after processing. But as far as the whole concept is processed, the effect is excellent, and it can be processed into such an effect in a few seconds, which is good.
Conclusion
Whoever needs to change background on photo and if you don't have much time for Photoshop editing, BGremover, helps you remove background from image online instantly and with any loss at quality, even the slightest of errors. As I've presented above, BGremover is worth trying background remover to change background in photo for your business and personal use. Why not have a try on it? With such an excellent tool, you can handle your staff perfectly and create fabulous work with a perfect background.
More background removal tools also read Best 7 Photo Background Eraser Tools Review.
Do you find this post helpful?
Yes
No