Photos are essential to the success of any online business. Since it is used for various reasons such as displaying works, products, or services, communicating information, or complementing the information on your web pages and stores. Having a good background remover like BGremover from VanceAI will surely benefit you by removing the distortions and noise from your photos and giving more focus on the main subject.
Top 7 Photo Background Eraser Tools
Adobe Spark
Price: Free version and Paid (Individual $9.99/mo, Team $19.99/mo)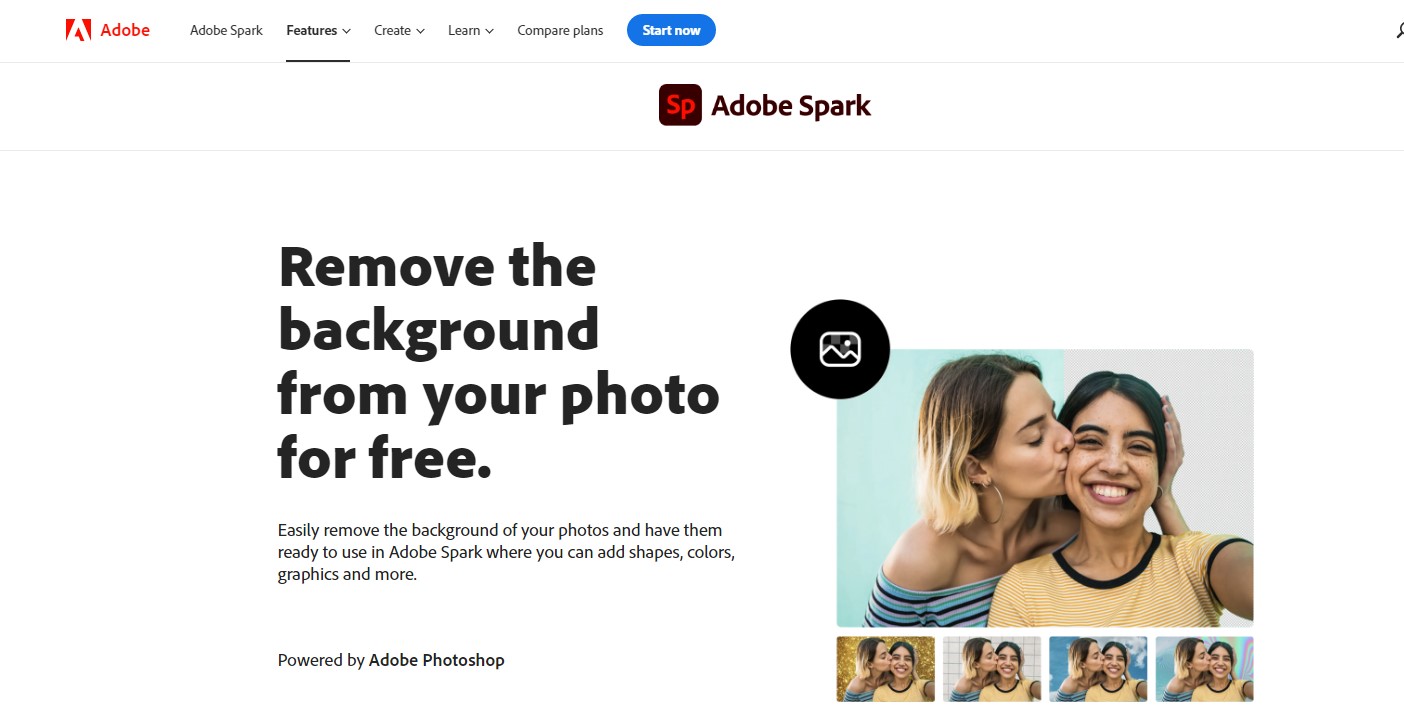 Adobe spark is the most known of the photo background erasers here on this list. Being a web-based tool, the background eraser feature allows you to place focus by highlighting the subject of your image before creating a transparent background. Also, you have options to place your subject in a host of plain backgrounds should there be needs for it. Also, you need not download the images before sharing them across the internet.
Pros:
Easy to use
Use without watermark
Suited for web projects
Cons:
It is manually done
Watermark branding is on free version
Price: Free trial and paid (Basic $9.99/mo, Pro $19.99/mo, Pay as you go $24.99)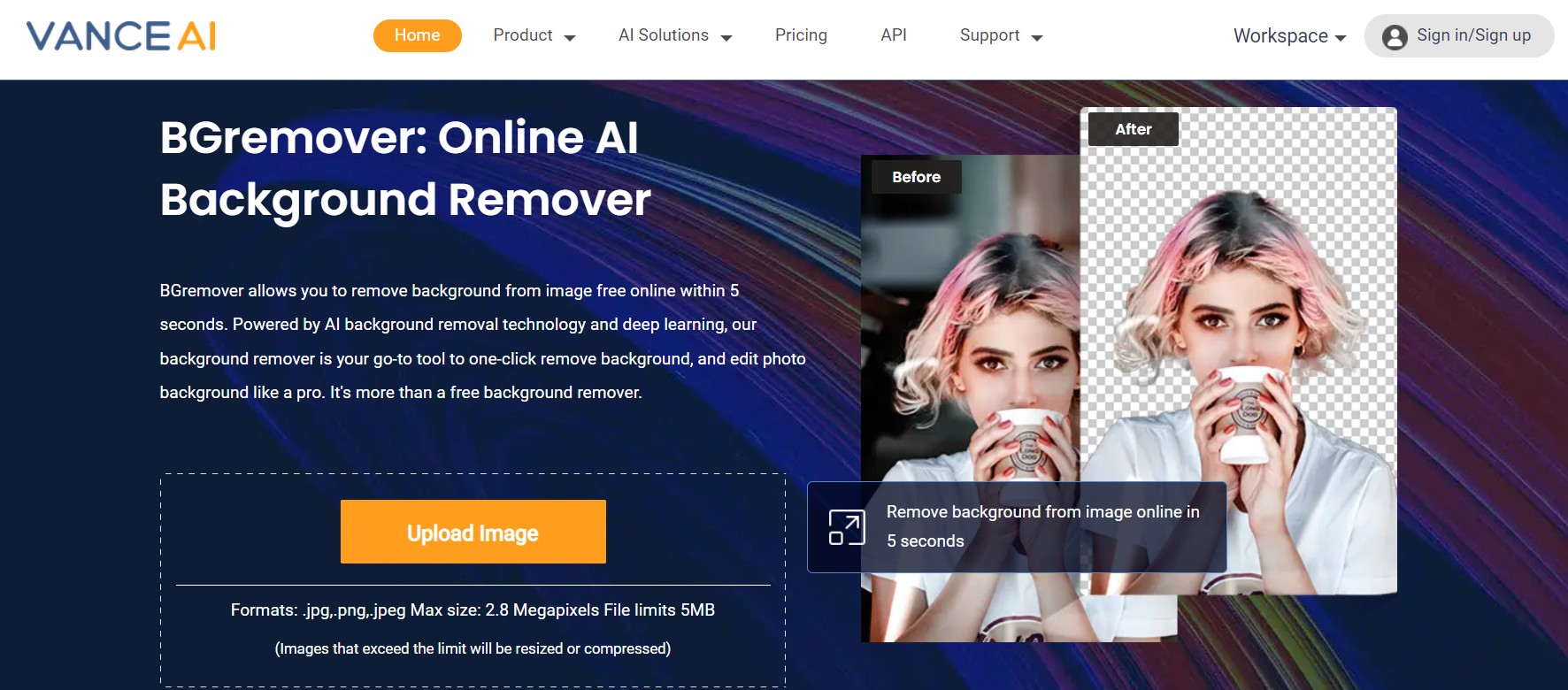 This picture background eraser allows you to remove background from images online in less than 5 seconds. Powered by an AI background removal technology, it allows you to create designs and add solid color to your image. The full suite is tailored for webmasters to get stunning images for their websites and eCommerce businesses. Despite BGremover, VanceAI Image Enhancer also provides more online image editing features for all image issues.
Pros:
Free to download preview images
Effective background remover
Useful editing features
Cons:
Remove.bg
Price: Free

This photo background eraser is an AI-powered tool used to erase background in a click. Remove.bg removes background from an image automatically within five (5) seconds. It perfectly handles edges and details while maintaining image quality. Built for any webmaster irrespective of their needs, Remove.bg is an auto background eraser and can even be used to add new and amazing designs to the image.
Pros:
AI-Auto background remover
It is free to use
Cons:
Small file output
Less suited for images without people
Clipping Magic
Price: Paid ($7.99/mo/100 credits)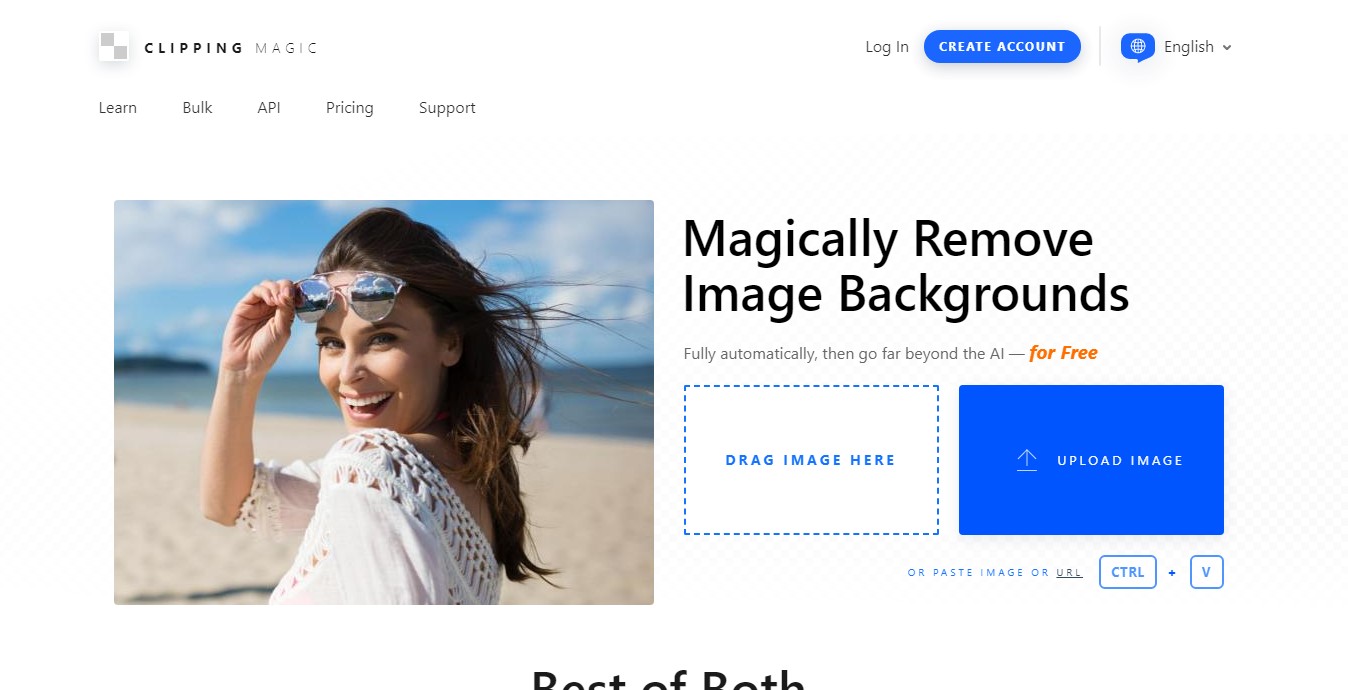 Clipping Magic is an AI-powered transparent background eraser which you can use to get rid of the background in one click. Based on AI technology, the automatic result from this tool is quite amazing. Simply clicking "Auto-clip" will allow you to make background transparent online. Clipping Magic requires you to upgrade before you can download the result.
Pros:
Perfectly cut edges
Simple user interface
Cons:
FocoClipping
Price: Free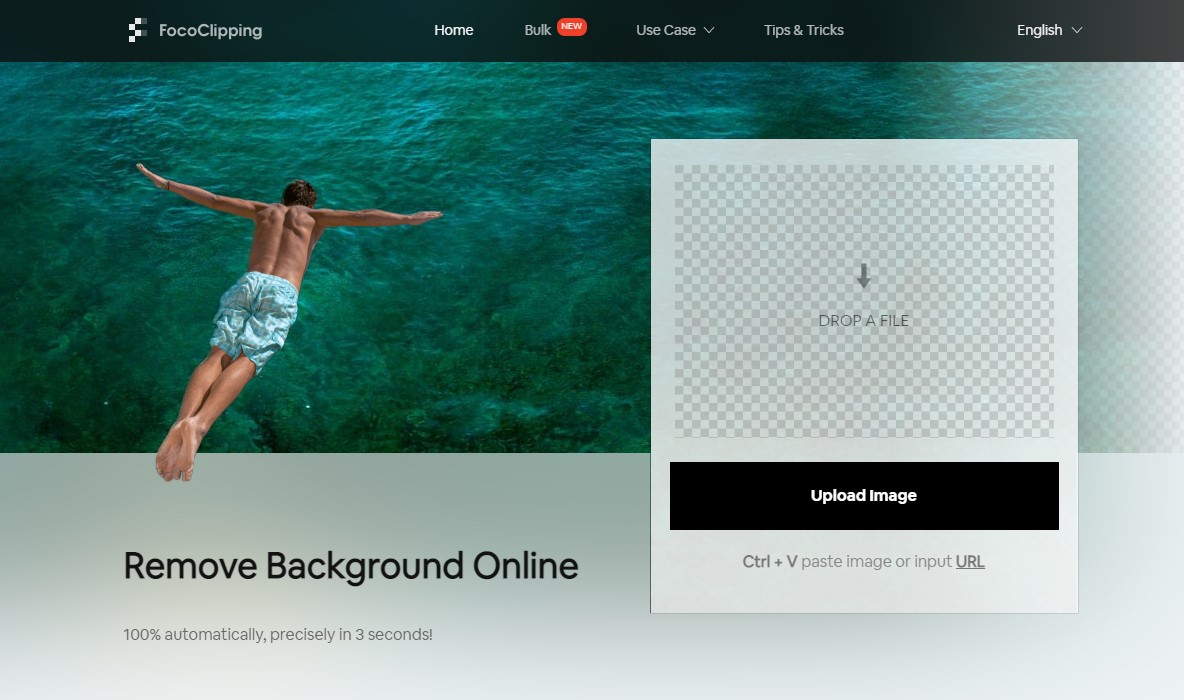 This free background eraser offers so much as a background eraser and definitely one of the best. Boasting of an advanced auto-AI feature, it can be used to erase background in less than 3 seconds. Also, it provides batch processing of up to 30images at a time. With a customized API solution, FocoClipping provides web API, mobile SDK, customized software plugins and other hardware solutions for 3rd party websites. Try it here!
Pros:
Free to use
Super-quality results
Cons:
Inconsistent in quality with batch processing
Photoscissors
Price: Free and paid (Custom plan)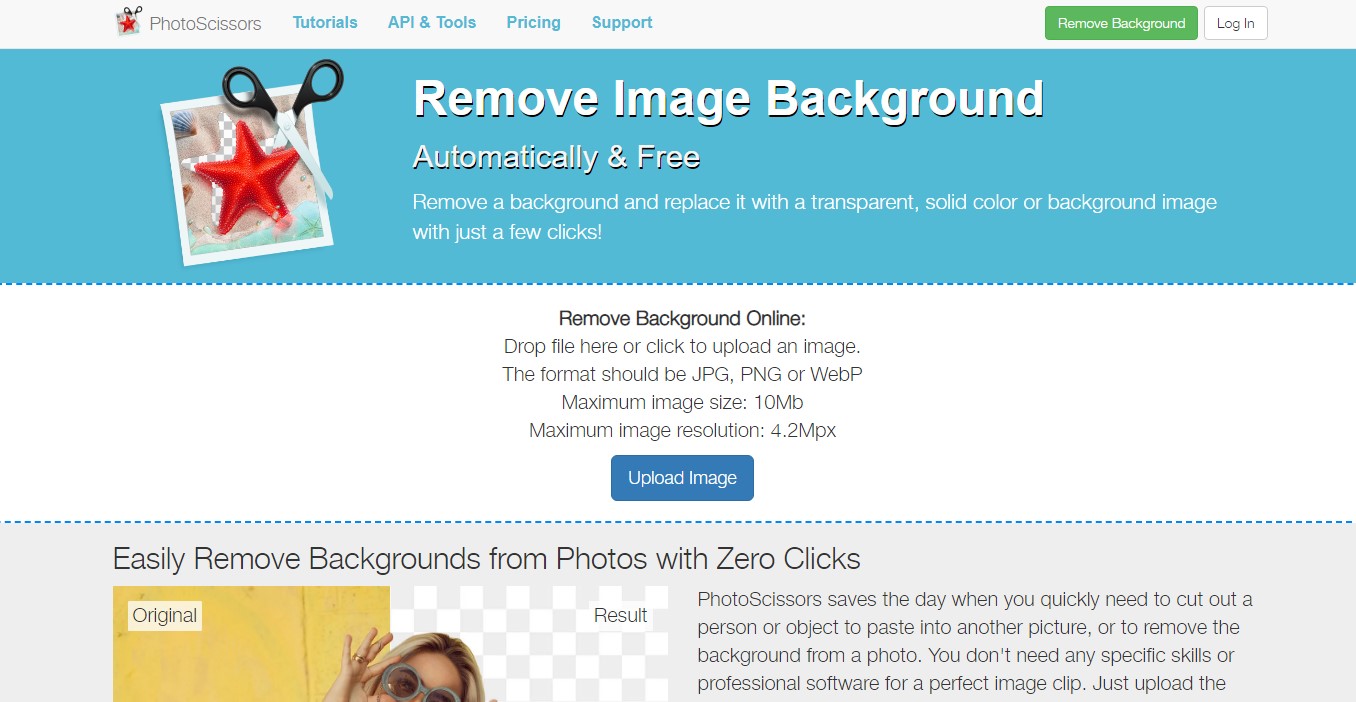 Photoscissors is a background eraser with AI power that has trained deep neutral networks on million images to teach them how to automatically extract objects and erase background with ease. To erase photo background with Photoscissors is fast and automated with secure SSL connection. It boasts of options to erase background with color also.
Pros:
It is capable of determining areas to be extracted and those not to be extracted.
It comes for free.
It's easy to use.
Cons:
Some of the important features are missing
Slazzer
Price: Free trial and Paid ($11/mo)

Slazzer is a photo background eraser tool that can be used to remove background images. With slazzer, you get access to more than just background remover, you get access to quality. Having features like API integration to other sites, sharing of the photos may not be easier than this. Also, it is a cross-platform tool.
Pros:
Easy to use
Auto background remover
Cons:
The free trial is too limited
Additional Features of BGremover
Besides acting as a background eraser, the BGremover tool also offers other features that are just as useful in creating new images. The first one is Background Changer, which can be accessed after you have processed an image through the BGremover tool. As the name suggests, this feature enables users to replace the transparent background of the image with a solid colored one or something else that might be suitable for the photo.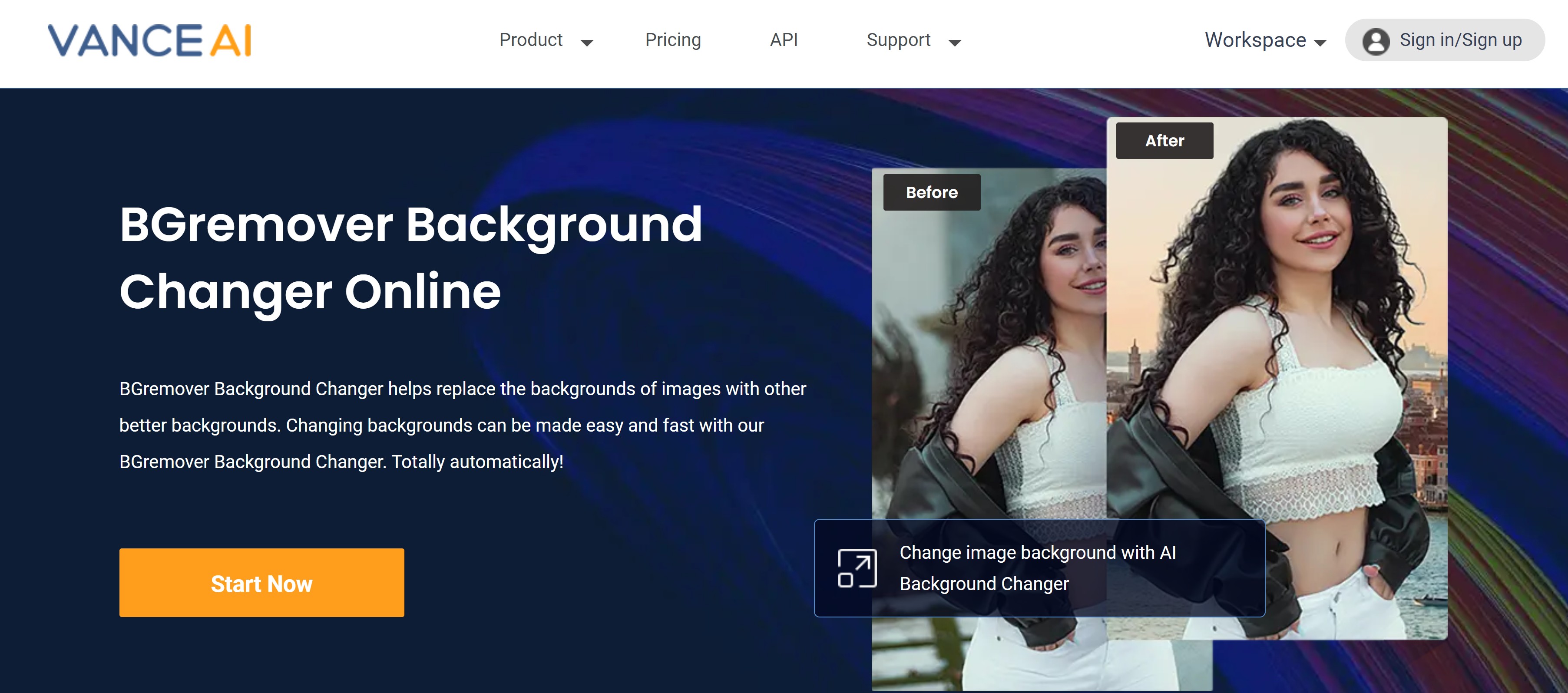 BGremover also has a feature named PNG Maker though it doesn't really work like the Background Changer. By PNG Maker, what it means is that whenever you download an image from the tool, your image will be in the PNG format by default. The reason behind this is that PNG images tend to be higher quality and much more preferred in photo editing as compared to JPEG or JPG. Not to mention that PNG images are more flexible in editing as well. If you'd rather use JPG, you can convert your image online.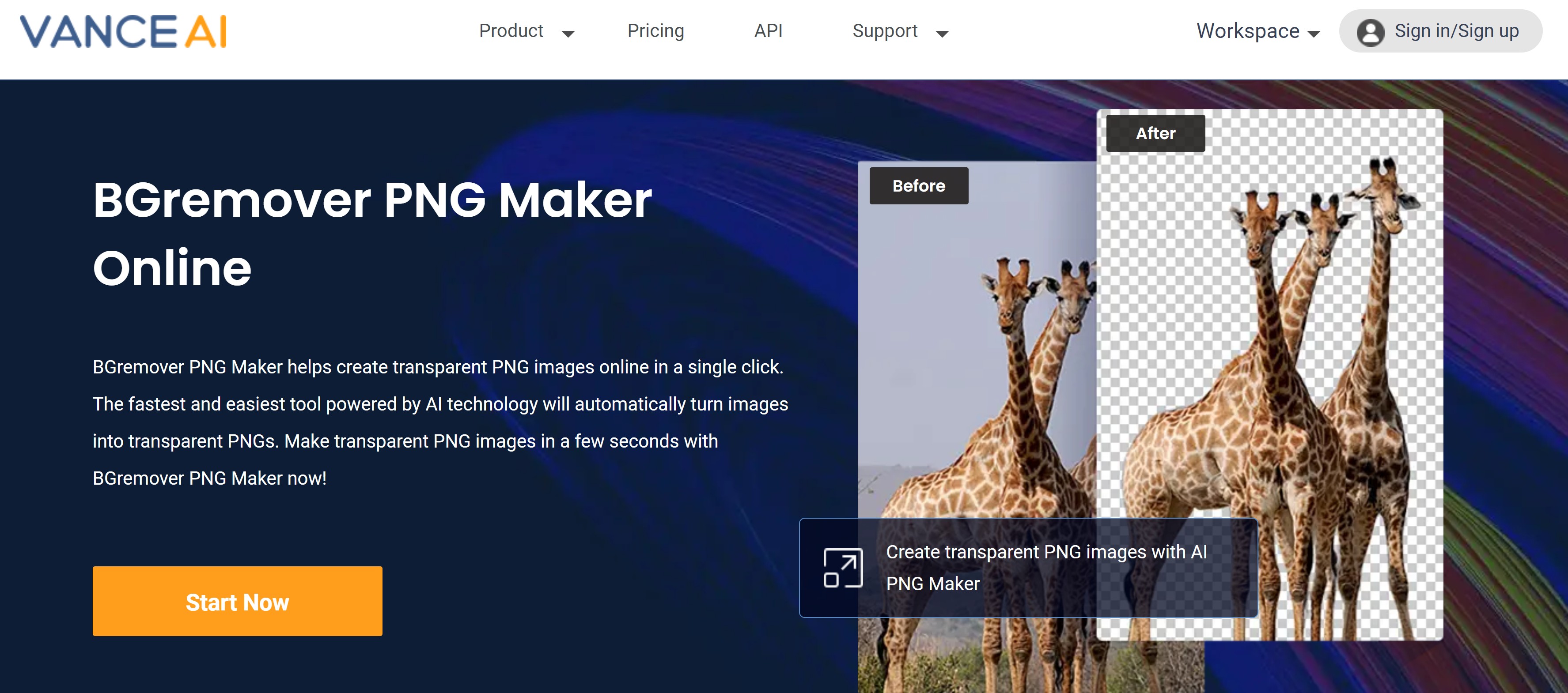 Overview of Background Changer with an Example
Once you have an image that you want to remove the background of, you can simply upload it on BGremover and you will be redirected to the Workspace. You can choose whether you want to cut out the human or object in the image. After a few seconds, you will see the result image appear.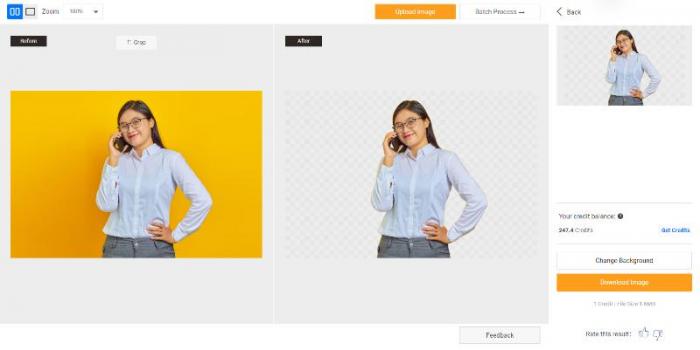 Now you can click on the Change Background button to open up the window for background replacements. You will see a Color and Image tab. The Color tab has all the solid color background options that you can apply on your image in one-click. The Image tab has photographs and another option that allows you to upload an image of your choice.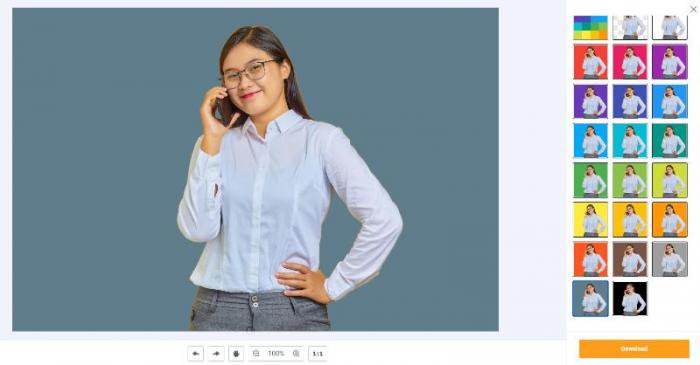 So, in a few steps, you can make a completely new image without needing to use any other photo editing or background removal tool.
Conclusion
The need for photos in any online business cannot be overlooked as it is one of the building blocks for a successful business. Hence, from this post, you should know you don't need to be tech-savvy to erase background from your photos. With the tools we have reviewed here, you can remove background from image easily. With a click, you can use any of the tools above.
Further reading: How to Remove Green Screen from Images without Photoshop.
Do you find this post helpful?
Yes
No