Overlay Images with BGremover
Be it a professional photo editor, photography experts, social media enthusiasts, or random individuals with no technical experience, learning how to overlay images with BGremover in VanceAI is simple and easy. It is just about following some basic steps and image editing will be perfect. Below are the steps to follow to overlay images with BGremover:
Step 1: Navigate to AI background remover website from the link in this post.
Step 2: Click on the button to "upload image".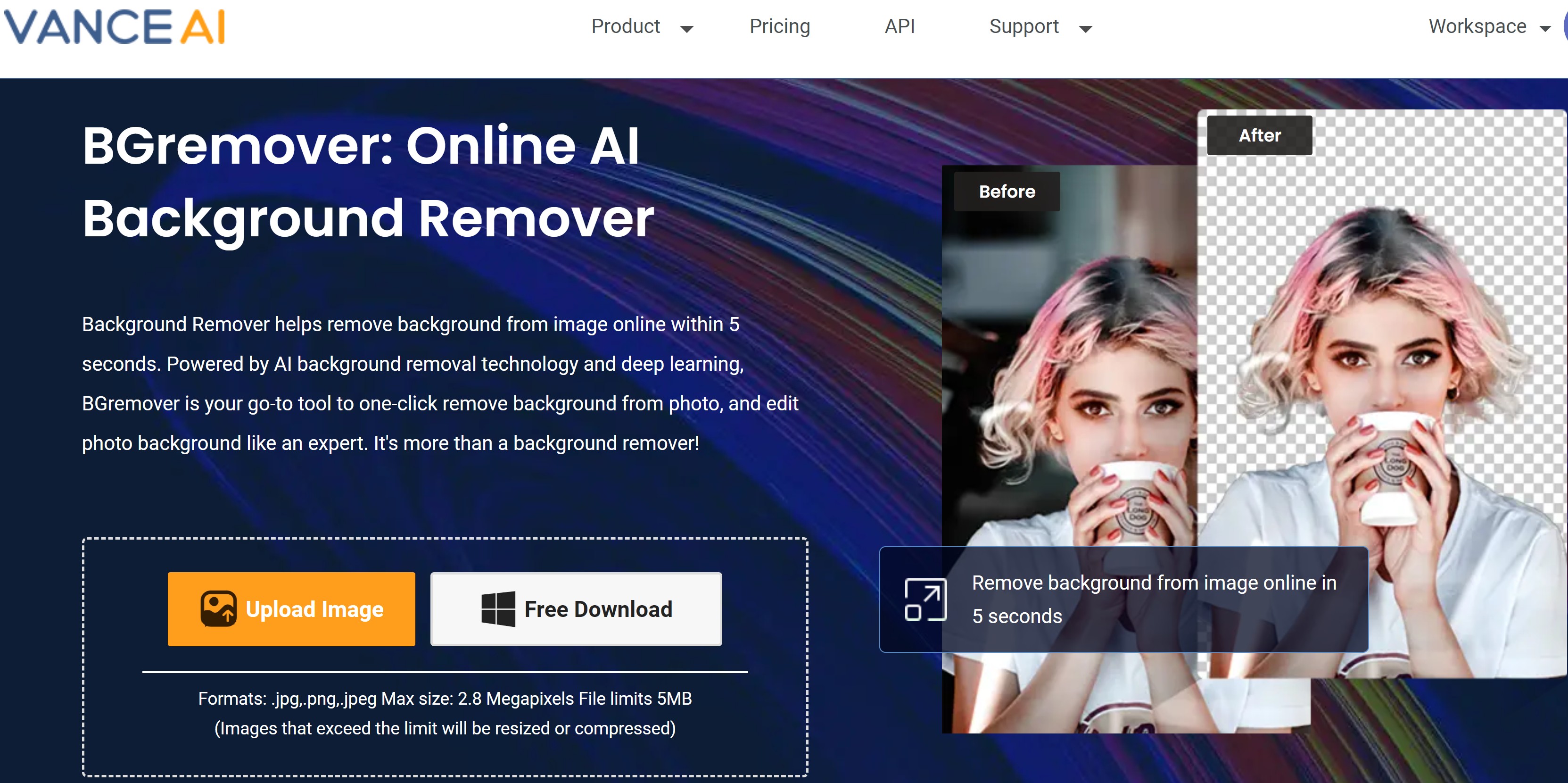 Step 3: After successful image upload, then you click on the "start to process" button below. After that, the tool will remove background from image. You can click to view the preview of the image or have the image downloaded if you have a subscription.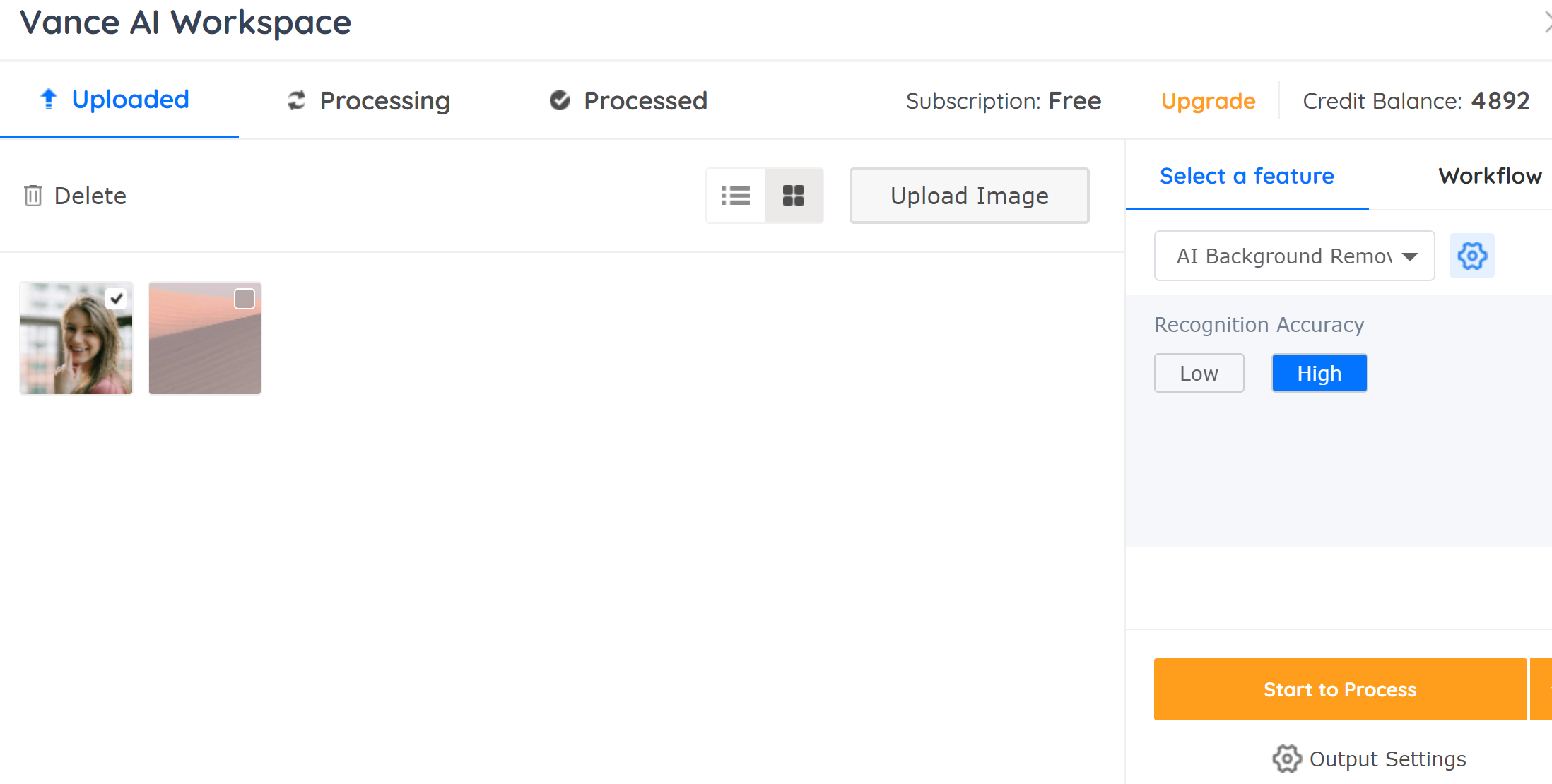 Step 4: Click on the "edit icon" and wait for the image to load. On the right toolbar menu, click on the "background" icon and then click on 'select image. Then, browse through your device to select an image. Upload the new image.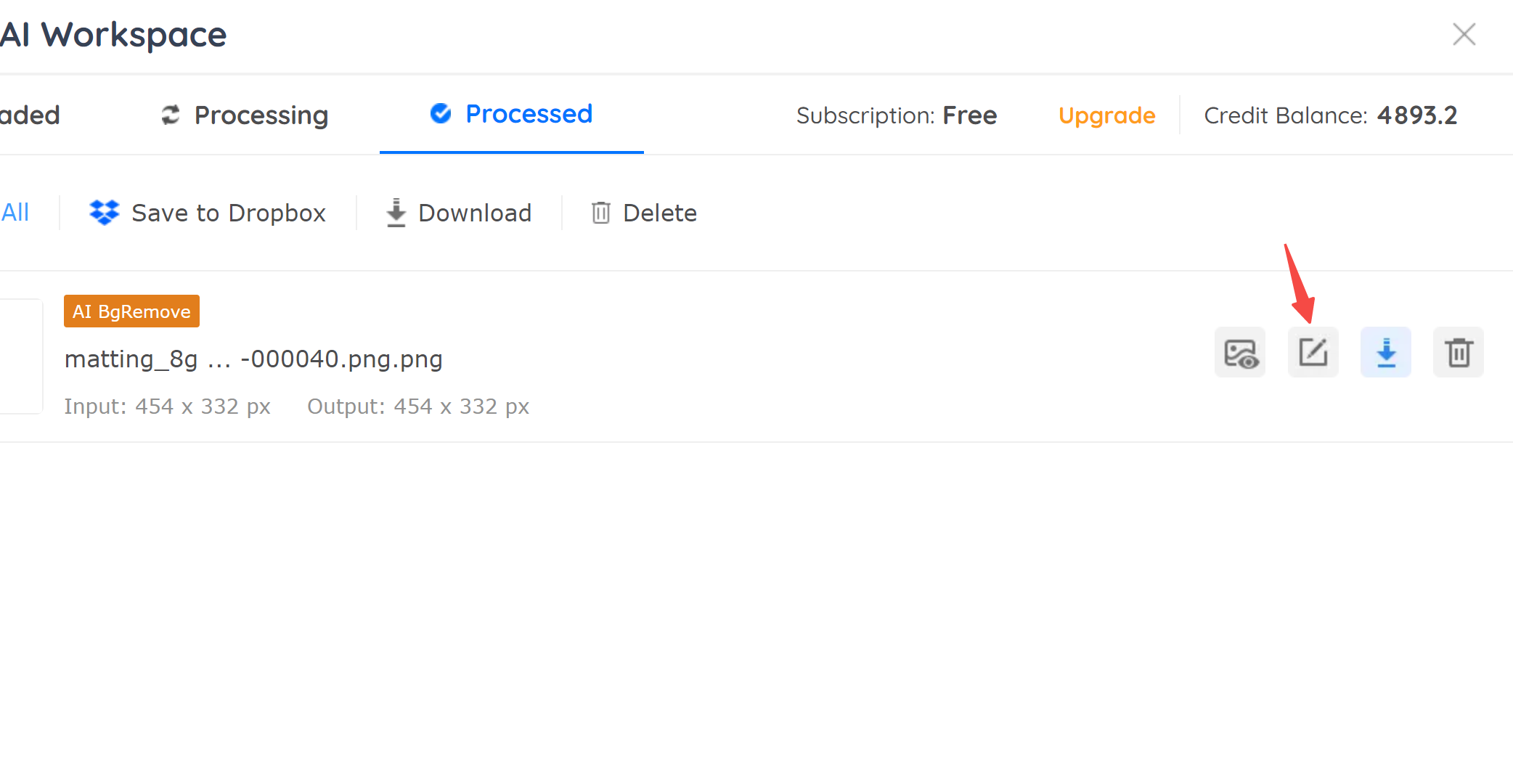 Step 5: After uploading the image, click to adjust the background blur. When done with the output, navigate through the other tools in the toolbar, then click to save the image.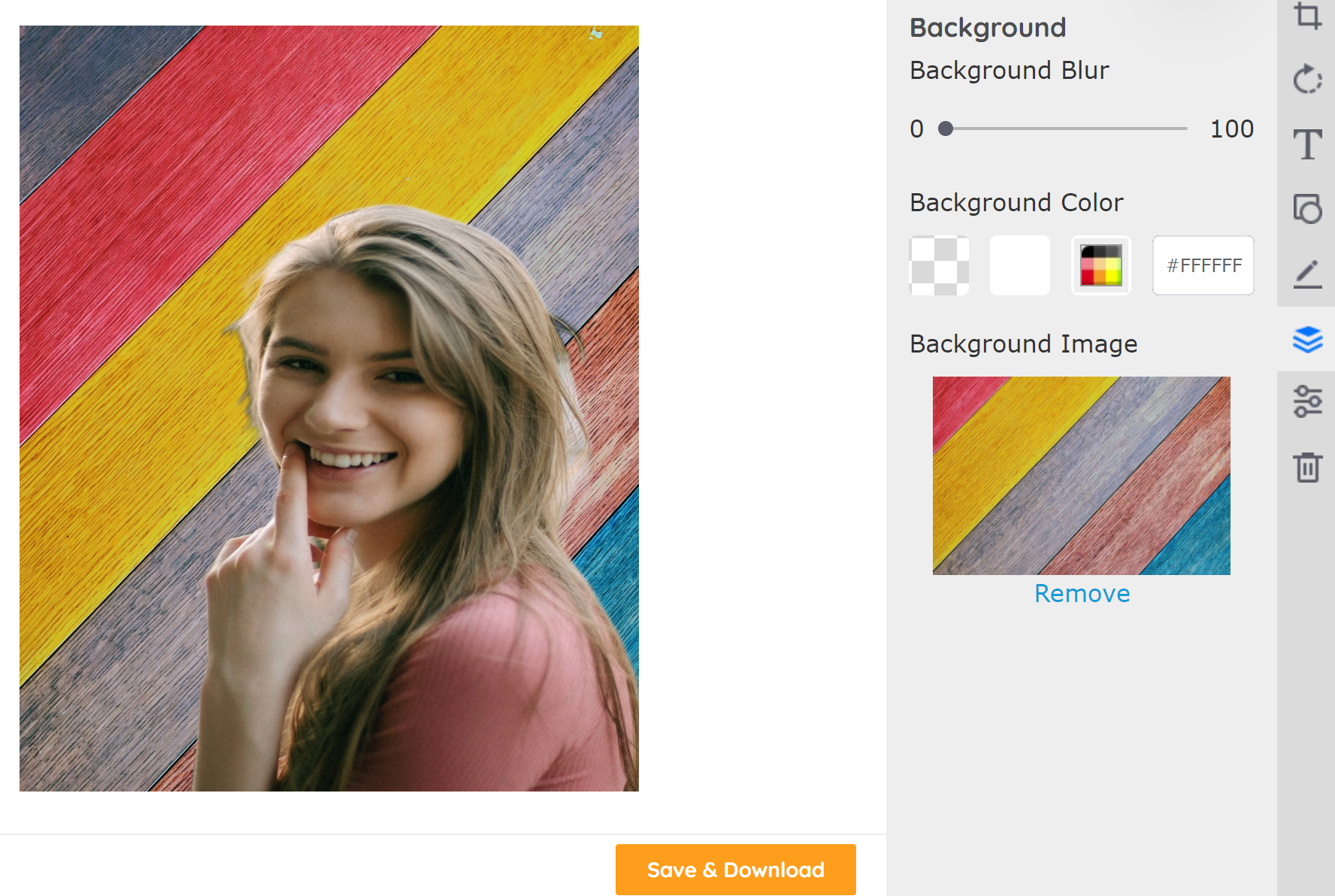 Step 6: If you have more images to input in the frame, you will repeat the process again.
BGremover Image overlay review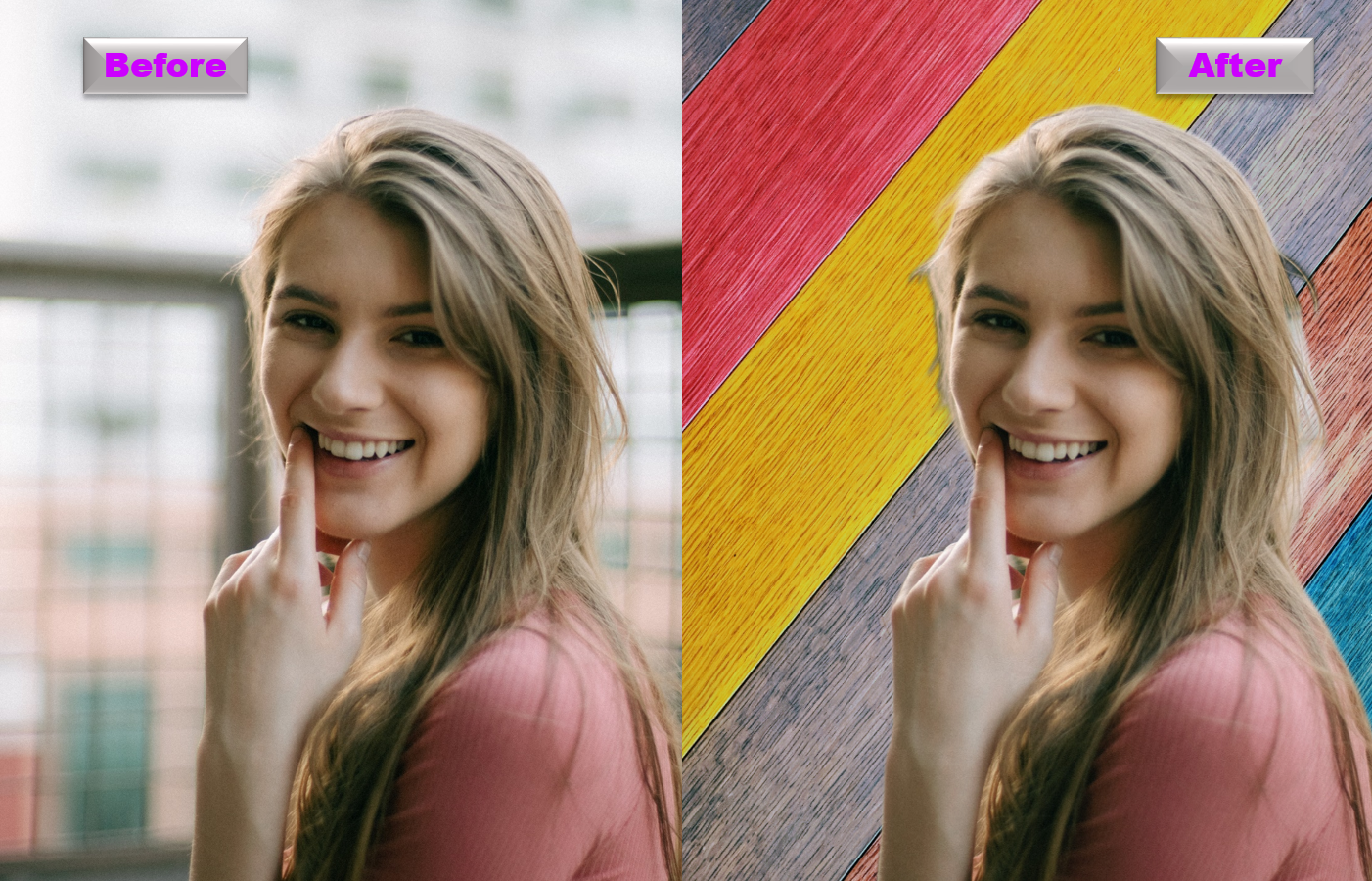 Using BGremover for complex editing such as overlay images online is quite stunning and considering the quality delivered, you can bank on it for your image editing. The quality of the image delivered after the process is good. Though it could be better with a wider customization option to ensure proper blending of the images, it is still something worthy to give a trial to.
About BGremover
This tool is one of the background remover tools available to remove and edit image background online. Powered by advanced AI technology, Transparent Background Maker sharing the same workspace with BGremover allows you to customize, cut out smooth and accurate subjects from your images. Also, with the full customization feature, it can be used to replace the background in photos or used to overlay images into one frame to achieve artistic and more radiant designs. BGremover has it all from removing background to overlay images with transparency.
Conclusion
From the above post, it can be deduced that BGremover aims at making life a lot easier for any artistic individual who desires to try something new with their images. Unlike before, overlaying images with BGremover is extremely simple, easy, and automated. When next you wish to delight yourself in your imaginative and creative space, just give a trial to BGremover and overlay images with it till you achieve that artistic excellence. We hope this post will assist you when you have decided to use BGremover.
FAQs
What is an image overlay?
Image overlay is the process of adding one or more images to an image as extra layers within just a frame. To simply put, image overlay is the process of superimposing or stacking images together within an image frame to alter an image or to create another image entirely. This is usually aimed at achieving artistic brilliance and is usually engaged by photographers and photo editors. Normally, RAW photographs are more suited for image overlay.
How do you overlap two photos?
Usually, the process starts with a photograph serving as the background photo. Then, the other image is being extracted or the background is removed from the subject before applying the image on the first image. After this is done, you are to adjust the customization settings to blend the images together. When the two images have been blended together and edited, then you have overlaid the photos.
Find more tools here Top 5 Online Tools to Create Transparent Bakcground to get creative with image background.
Do you find this post helpful?
Yes
No