Eliminating background from images, whether personal or brand photographs embody a vast range of benefits. Not only does it hone several features of the image, but also, it helps the image secure the ever-dwindling attention span of viewers over an extended period. You also get to make your theme more coherent and even reduce the file size while maintaining quality. Canva has always been a popular BGremover, and as such, this article covers how to remove background in Canva, and subsequently, we will explore the free alternative to Canva.
What is Canva?

If perhaps you haven't heard of this insanely functional tool, Canva is an excellent online tool, suitable for a vast range of DIY designs. Besides, it features a handy Background Remover tool, which allows you to remove background in Canva. In essence, it is a tool that actively bridges the gap between the complex part of graphic design and the average user.
How to remove background in Canva
As highlighted earlier, remember that to remove background in Canva, you have to be registered to the pro plan. As a free plan user, this feature might not be available for your use. With that said, to learn how to remove background in Canva, follow these straightforward steps.
Step 1: upload the subject image to Canva by clicking Create a design button on the right top, then select Edit photo.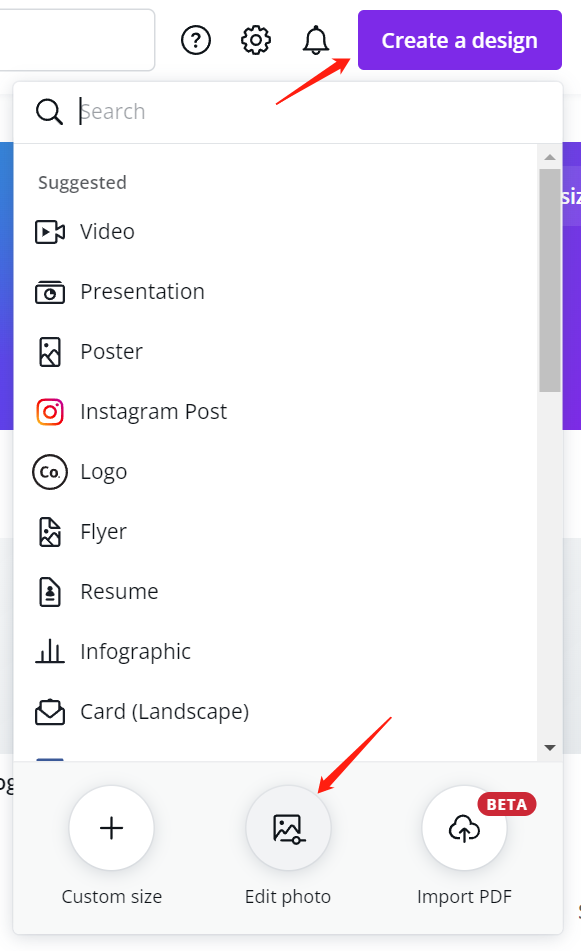 Step 2: Add the image to Canva and click Edit photo on the popped-up window.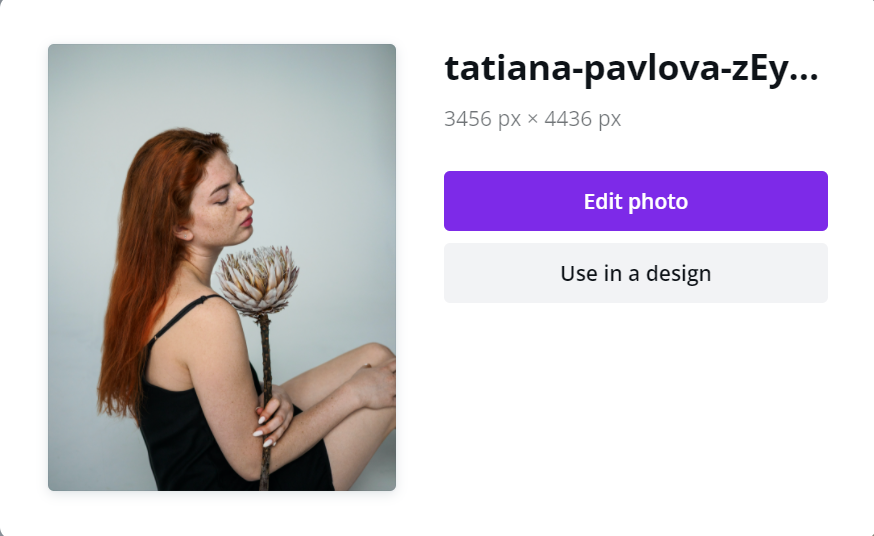 Step 3: use the Canva background remover tool by clicking the Uploads button on the left sidebar.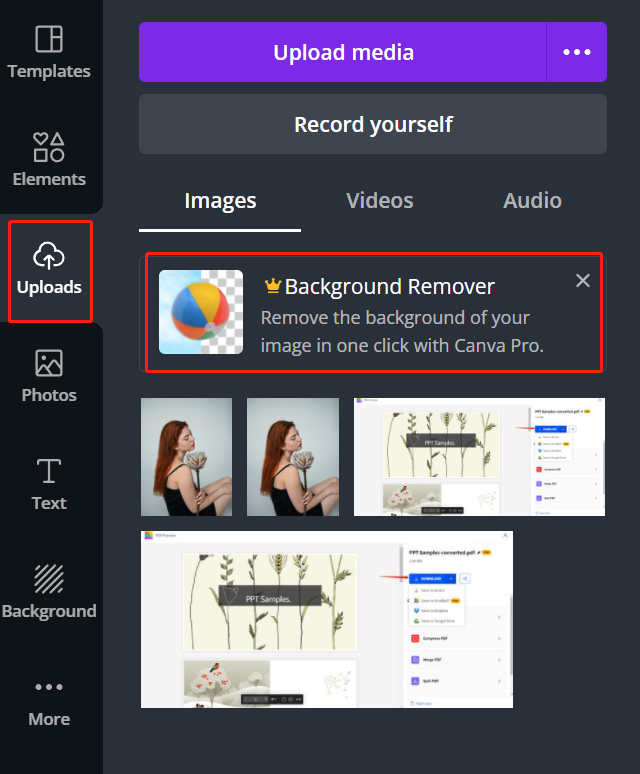 Step 4: now, you can download your result via your preferred format and location.

Remove background in best Canva Alternative
Having explored how to remove background in Canva, one setback to this procedure is that the feature is only available for premium paid pro users. Besides, it can be somewhat daunting for absolute beginners to complete the process. However, subsequently, in this guide, we will guide you through an alternative to Canva, BGremover.
What is BGremover?
VanceAI is a tool with an unmatched set of useful and unique features that you'd rarely find in other background remover tools, particularly online-based. Using Deep Learning and AI, this tool can read your images relatively faster than several alternatives available online, Canva inclusive. And best of all, it is largely free.
How to remove background in BGremover?
This is somewhat similar although relatively easier than how to remove background in Canva. To achieve this, follow these 3 straightforward steps.
Step 1: Upload the image you want to edit with AI background remover.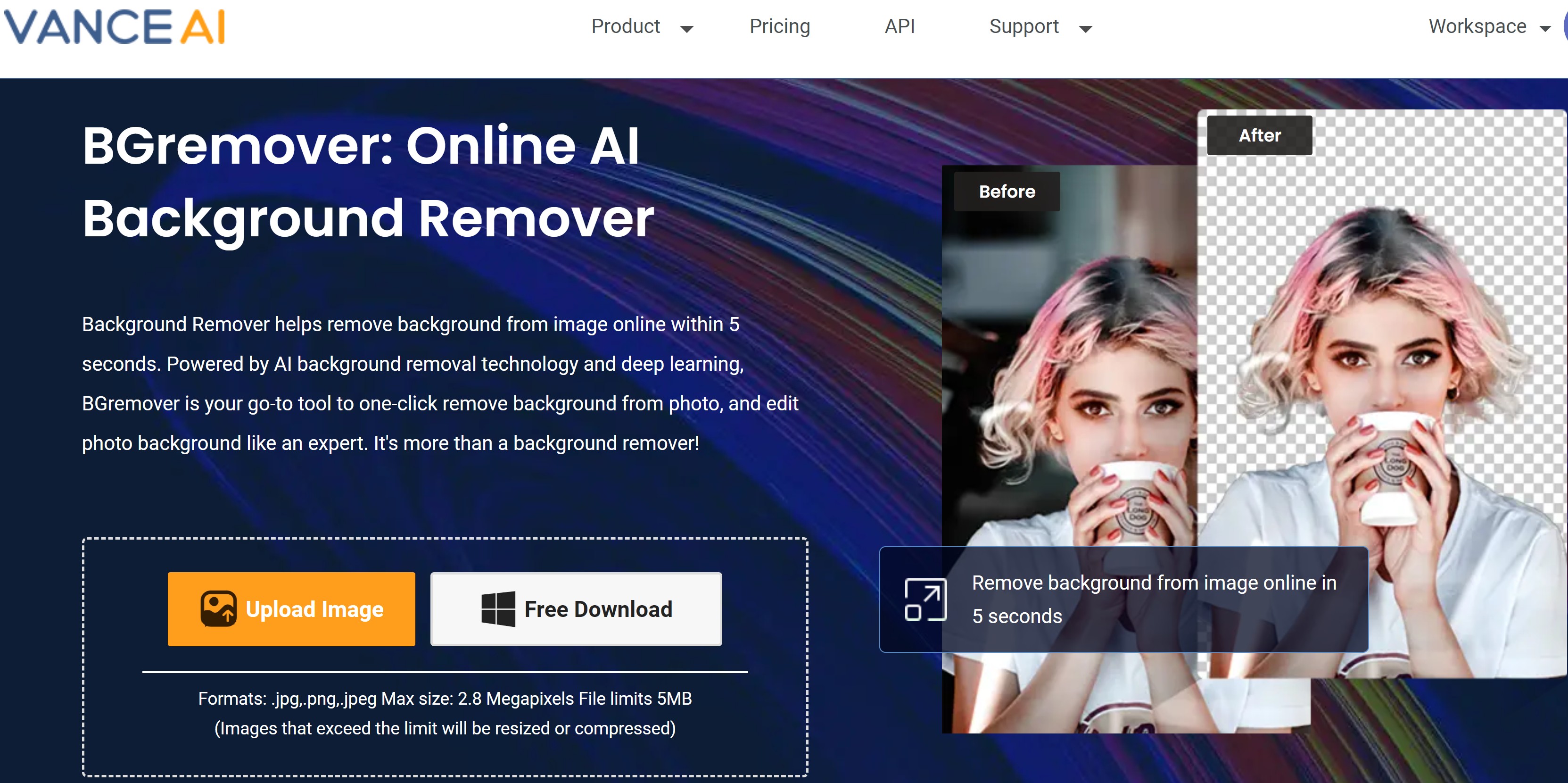 Step 2: let the tool delete the background automatically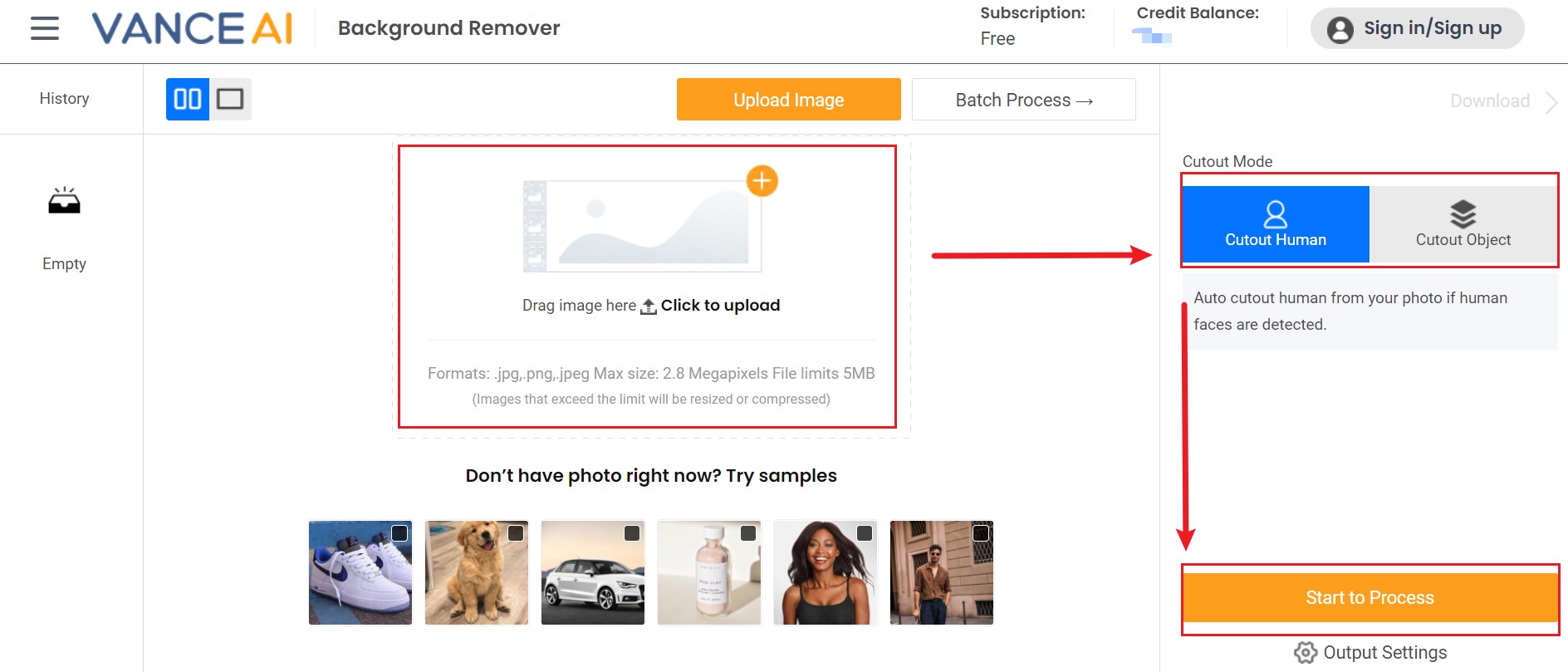 Step 3: Download your result
BGremover Output Review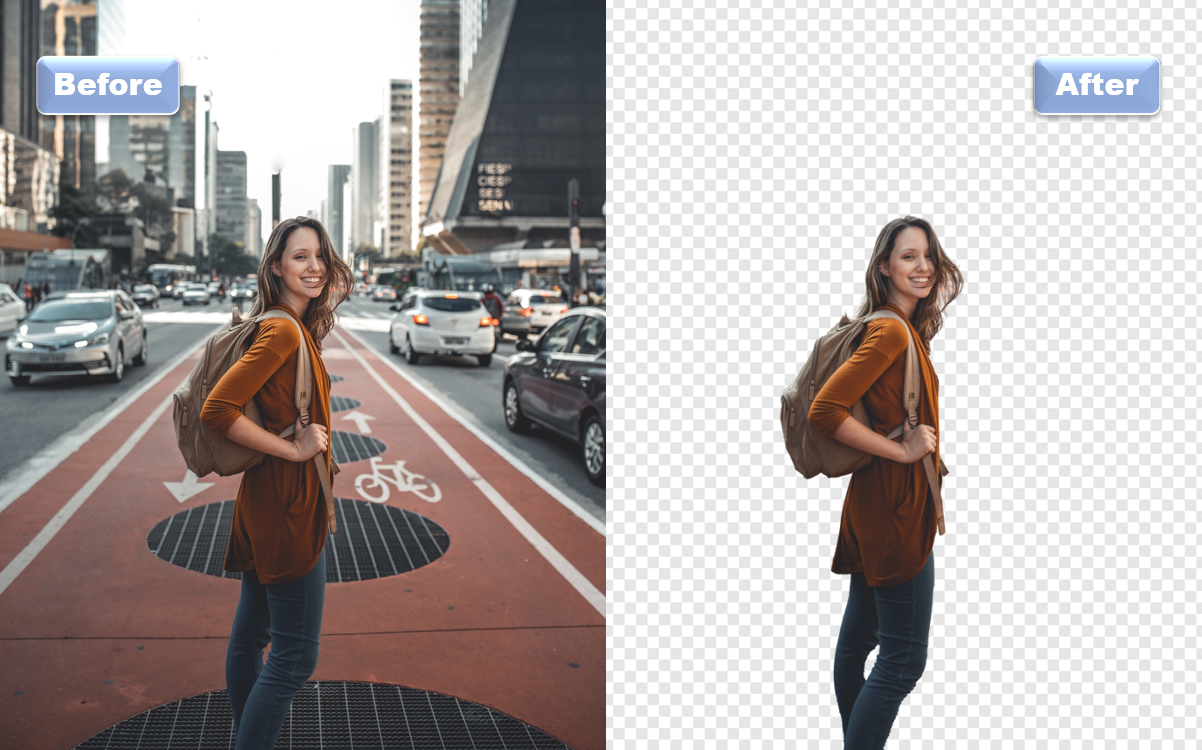 Needless to say, the pictures speak for themselves. The output quality is unarguably miles ahead of what is obtainable in most free tools offering the similar feature. In the before and after images above, you'd agree that almost no detail or quality is lost from the result, compared to the original image. Even though there are some details that are not very transparent, Transparent Background Maker is able to help you to remove them quickly. And best of all, you don't even need some background in graphic design before you can achieve this quality.
Final Thoughts
Having explored how to remove background in Canva and BGremover, now, to remove background from image cannot be simpler. Kudos, to artificial intelligence adopted in BGremover, as well as the pertinent frameworks attributable to Canva, you can now sit back and let online tools get the job done for you. All in all, if what you seek is a free and functional background remover, then look no further than BGremover. Explore more tools to delete background: How to Create Transparent Background With 3 Best Online Tools.
Do you find this post helpful?
Yes
No