Top 10 Tools to Remove Background from JPG
1. BGremover
Pricing: Free and Paid ($9.99 monthly & Free version limited to 3 images)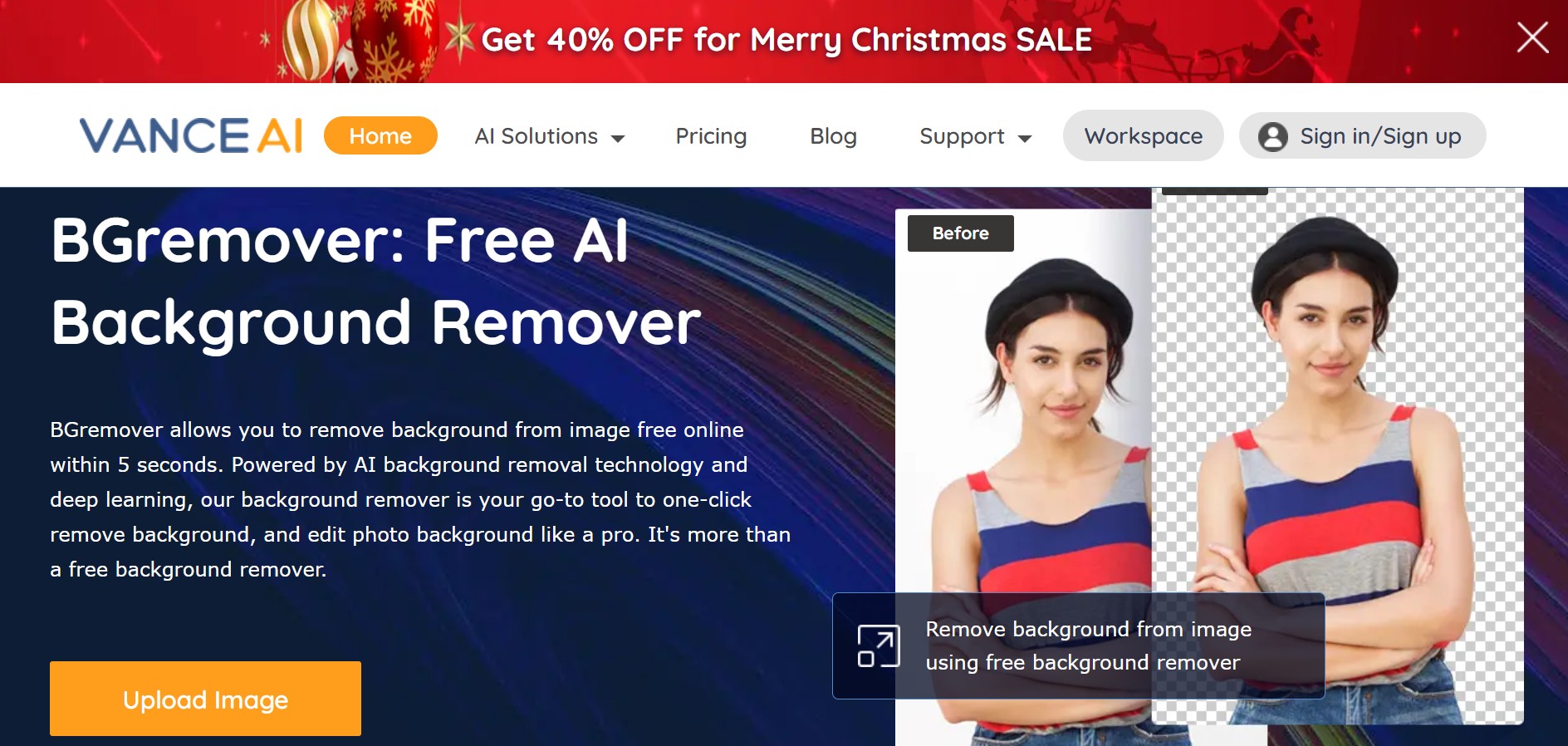 For most people, it is not common knowledge how to remove a JPG's background. Especially, how to remove the background from a JPG for free. Rather than messing about with complicated apps and software, we have found that BGremover does the job, quickly and easily, producing a high image quality. If you want speed, ease of use along with a great price, this is the best AI background remover.
Pros:
Fast and simple to use website
Fantastic image quality
Reasonable price if used with frequency
Home to additional tool

VanceAI Passport Photo Maker

that can produce standard passport photos.
Cons:
Free version image limit
One image processed at a time
2. Remove.bg
Pricing: Free and Paid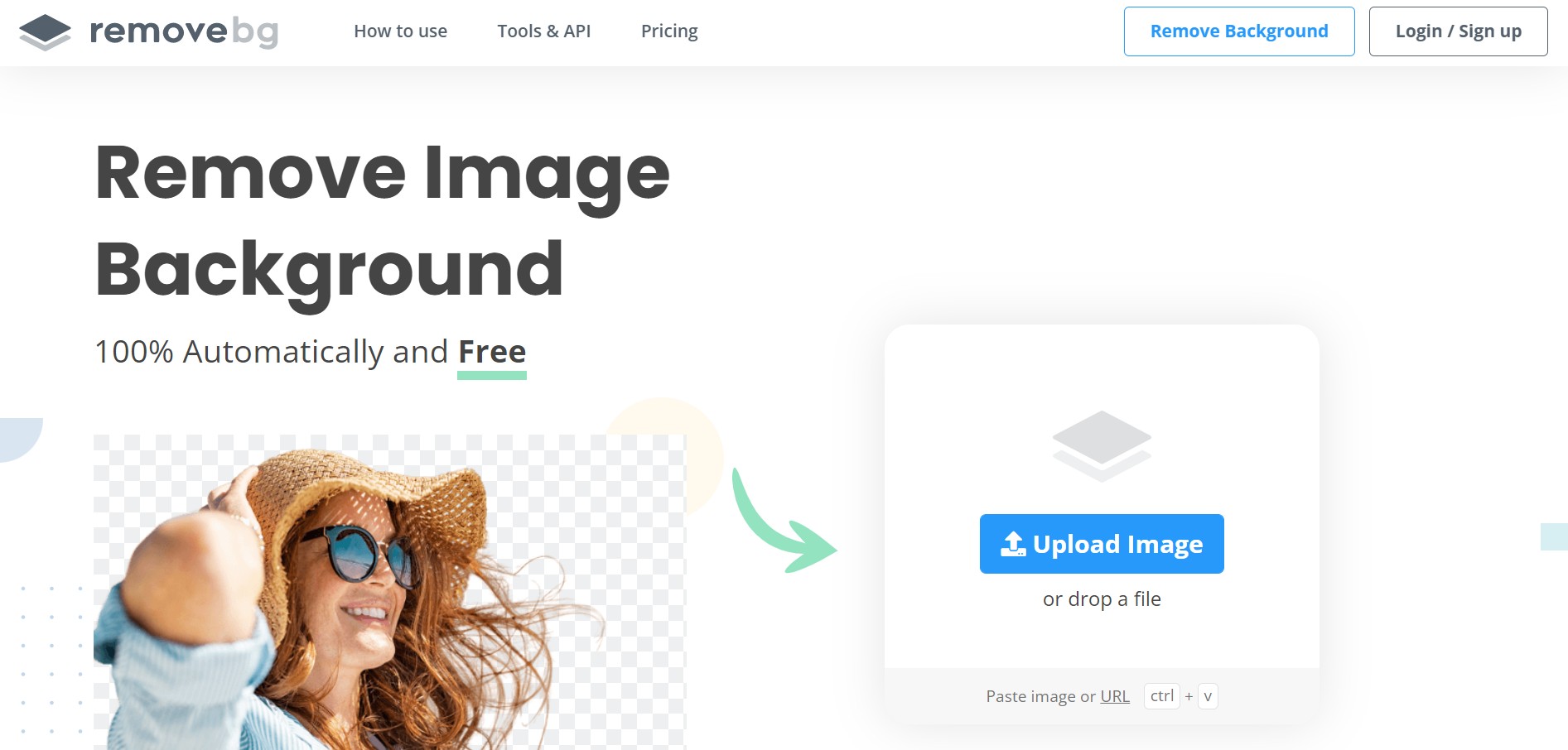 Another great choice to remove the background from a JPG is Remove.bg. Here we see another clever interface, with high image quality. Whether you need to remove the white background from the JPG or just any background, Remove.bg does a fantastic job at recognizing what you need removing. It is let down by its price however, at £0.80 per image, this can add up. The monthly payment option also ends up being rather pricey.
Pros:
Intuitive interface
High-quality image quality
Cons:
Quite expensive
The website can sometimes be confusing
3. Adobe Cloud
Pricing: Free and Paid ($9.99 per month)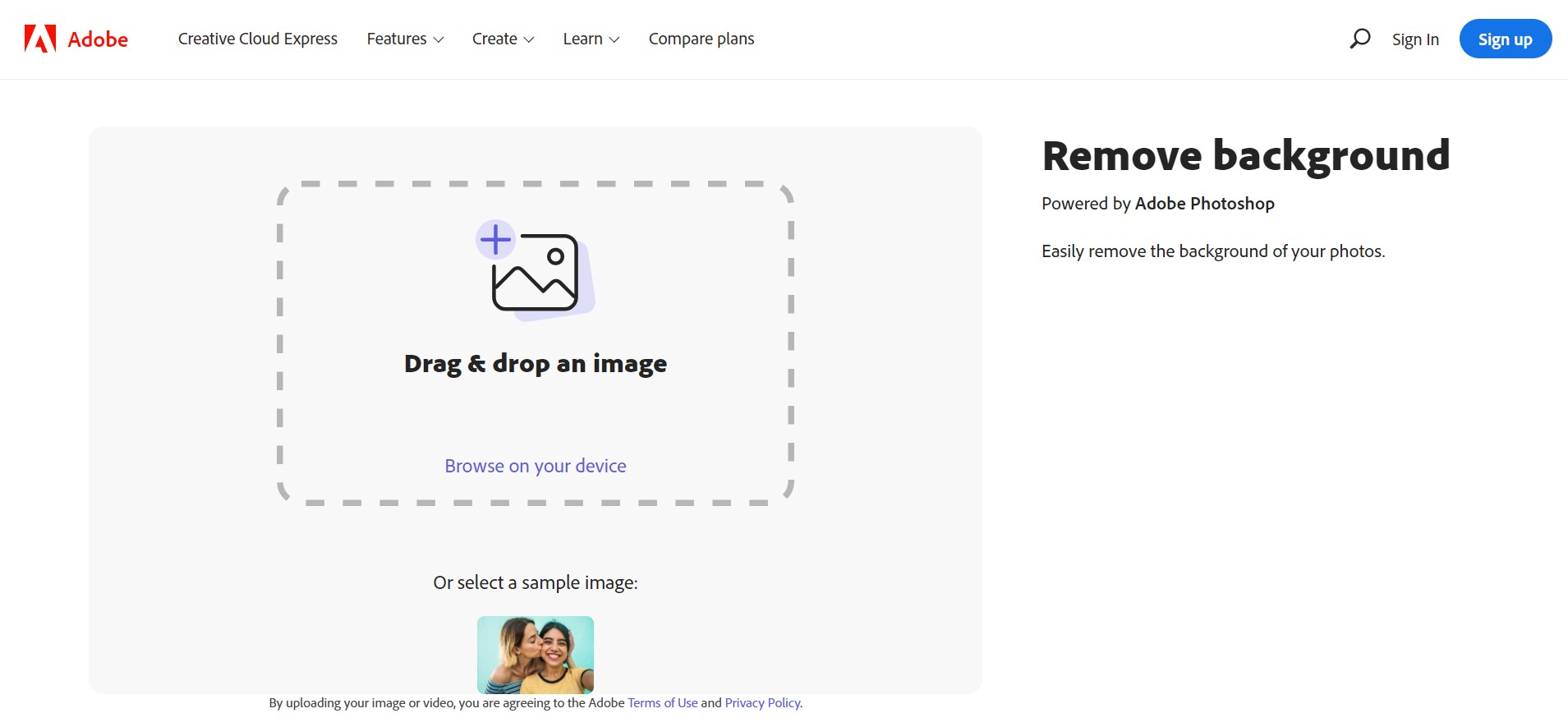 When considering how to remove background from a JPG, Adobe is a company that springs to mind. A nice interface, with many features if you are willing to pay the price. As you must sign in, it is not as simplified and therefore arguably as quick to remove your JPG background as BGremover. It all depends on how much detail and add-ons you are looking for. For additional features, Adobe Cloud is superb.
Pros:
Many features if subscribe
High-quality image quality
Cons:
Not as simplified so can be slower
You must sign in (not anonymous)
4. PhotoScissors
Pricing: Free and Paid ($4.99/10 Credits)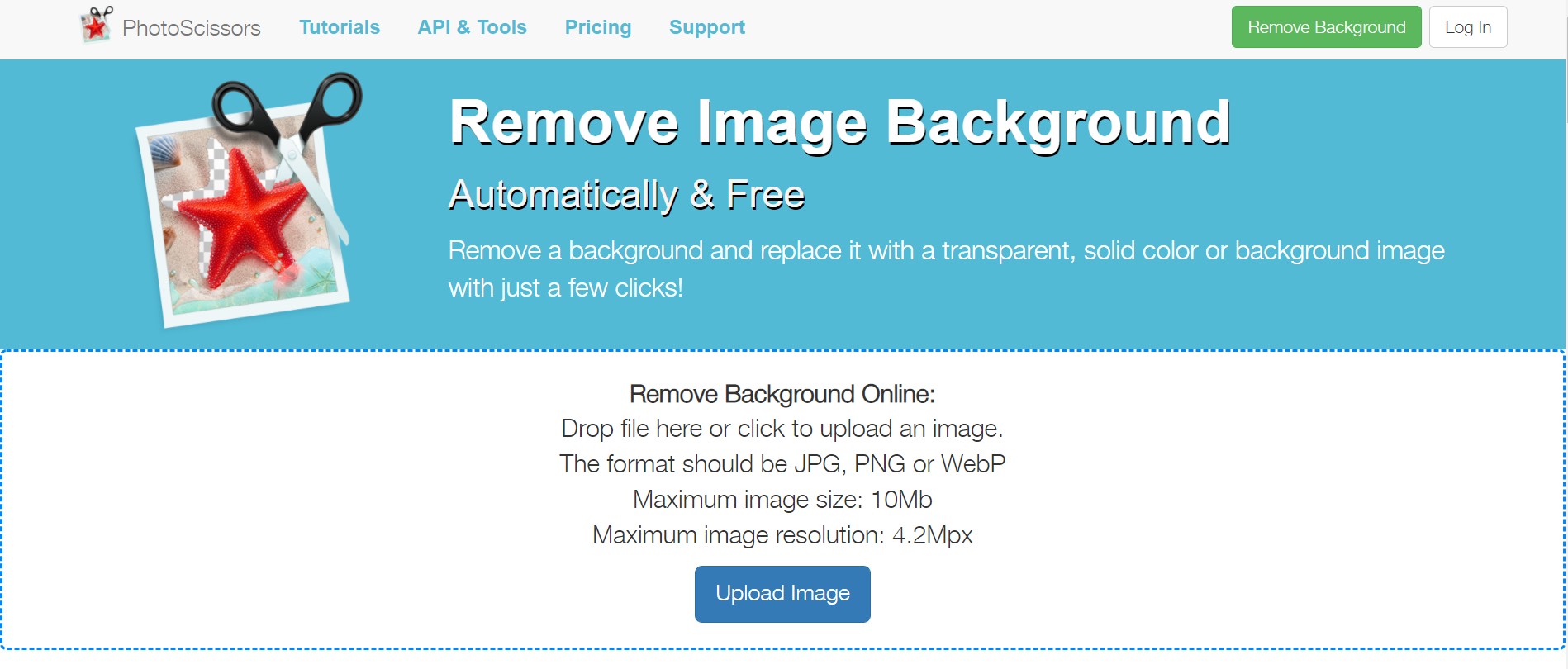 Another great tool to remove background from your JPG free, at first. PhotoScissors gives an initial simple and free experience, but then becomes pricey as you use it more. It produces a decent quality outcome and this tool also has the option of downloadable software. There are some customized removal effects that some others don't have which helps this to be a great choice.
Pros:
Extra effects
High-quality outcome
Cons:
Not always effective with complex backgrounds.
Slowly becomes pricy the more it's used.
5. PhotoRoom
Pricing: Free and Paid ($9.99 Pro version)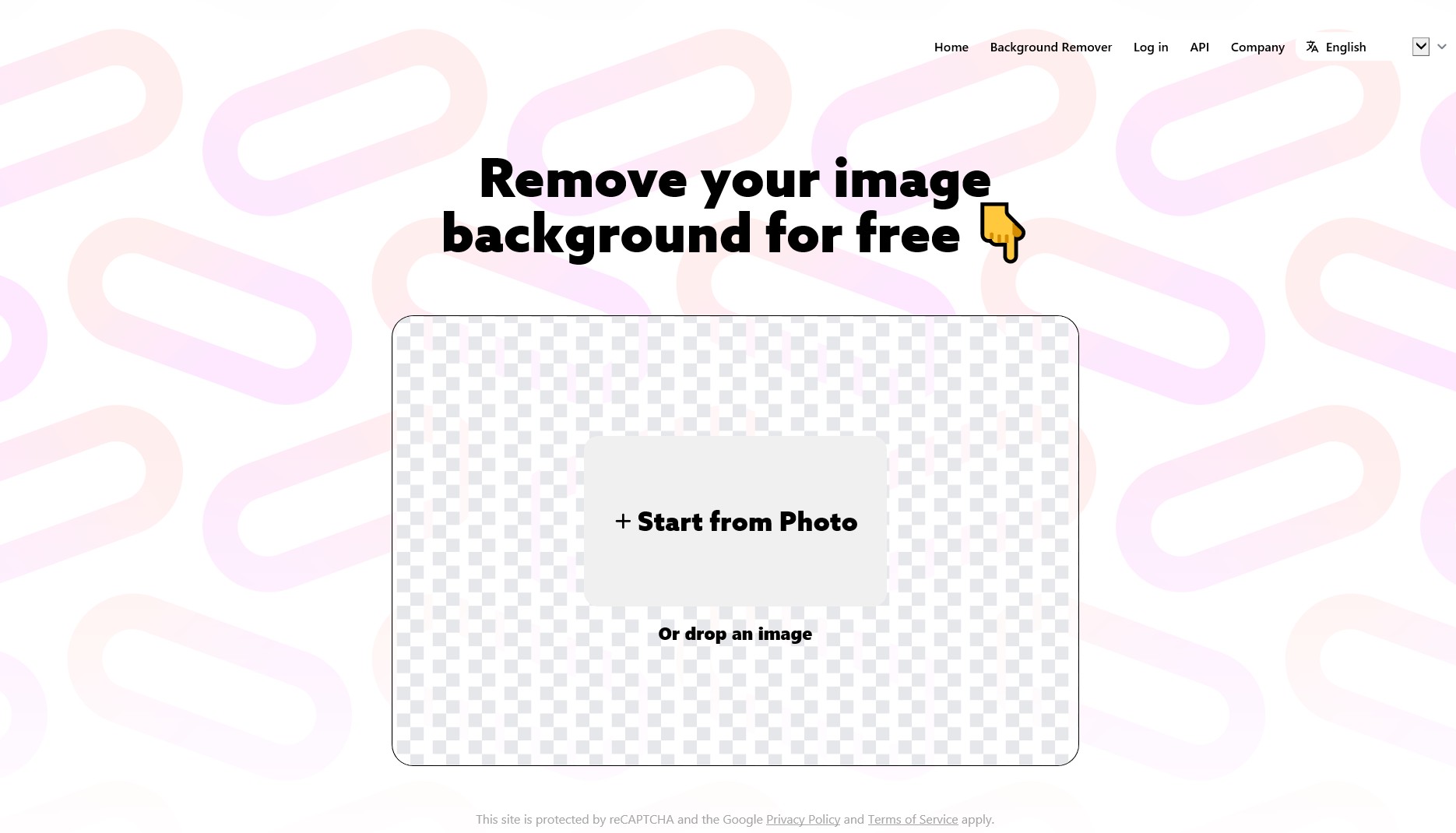 This is a decent accessible tool to remove background from your JPG. It is what you could describe as a complete graphic design tool and regarding how to remove the JPG background, this tool makes it quite straightforward, but a download of the app is required to access all the features.
Pros:
High-quality outcome
Initially quick and simple
Cons:
Extra features require download
In-app purchases can become costly
6. removal.ai
Pricing: Free and Paid ($5.99/40 images monthly subscription)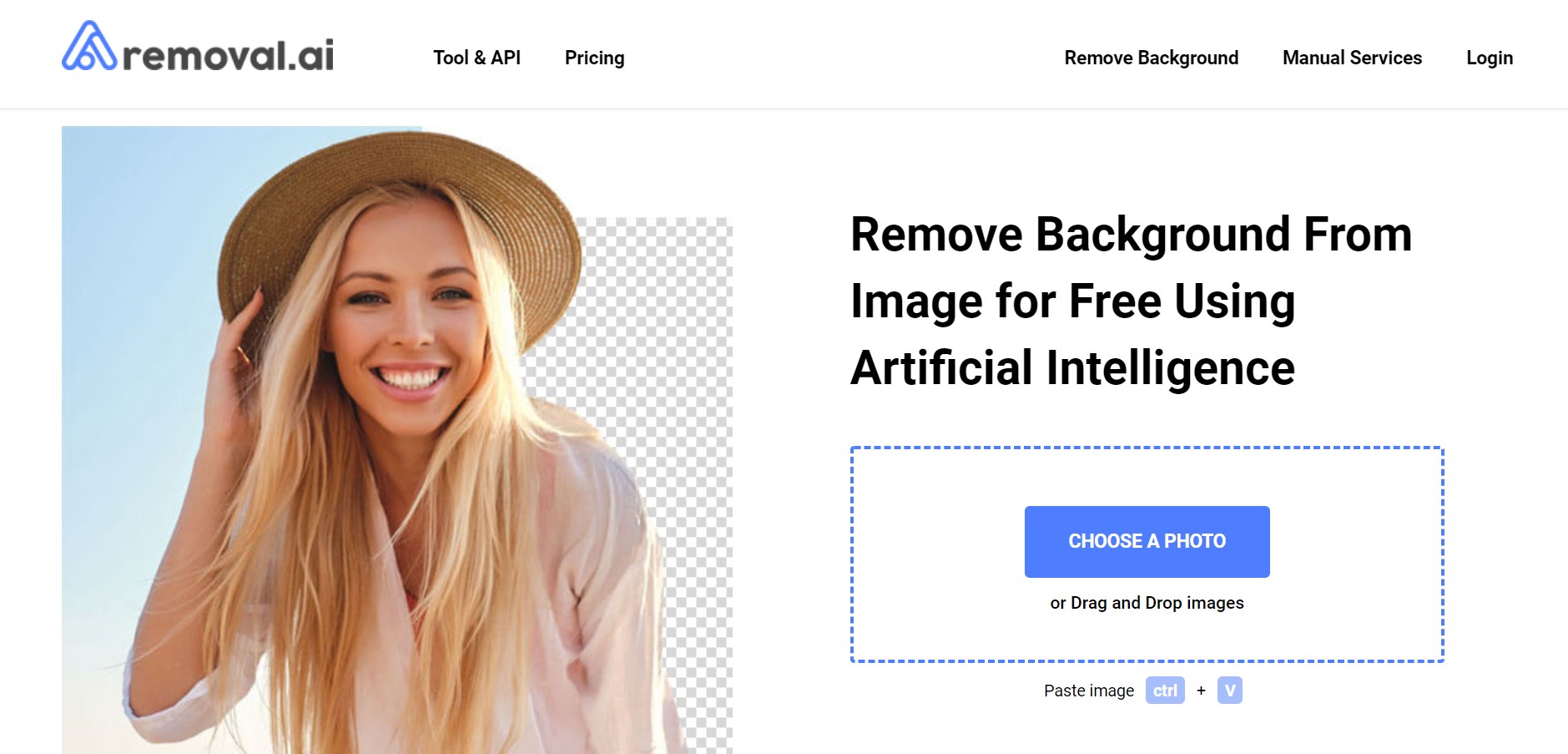 Using AI technology to help you remove background from your JPG, removal.ai is a great tool that produces a fantastic result. There are limitless previews for the basic result, but if you want a good quality user experience, prices start at around $4.99/month. For a basic immediate result, this one is definitely worth checking out.
Pros:
Unlimited previews for the basic result
Fast, easy, and simple
Cons:
Lacks some features that others offer
Not the cheapest option
7. Clipping Magic
Pricing: Free and Paid ($2.99 per month)

As the name suggests, one of the best parts of Clipping magic is the ability to clip and cut parts of an image with ease, with its intuitive user interface. Not only does it allow you to remove background from your JPG, it has quite a range of options including the clipping tool. It may not be as simplest, and with pricing potentially edging towards the expensive side, this is not for those who want a quick basic experience. If you're willing to spend more time, it is a well-recommended option.
Pros:
Web-based
Extra intricate tools
Excellent User interface
Cons:
Not the simplest or fastest option
Becomes pricey after a while
8. Slazzer
Pricing: Free and Paid

A nice tool that has some unique features. As well as helping you remove background from your JPG, you can also add various backgrounds in place of the original. In terms of helping you remove background from JPG free, it is possible but limited. The paid option is much more extensive. It is very good at recognizing complex detail such as around hair and cutting the background where appropriate. It is available online and offline, making this a great option to remove JPG background.
Pros:
Accurate attention to detail
Online and offline options
Good value price
Cons:
Pro option required for full features
9. DepositPhotos
Pricing: Free and Paid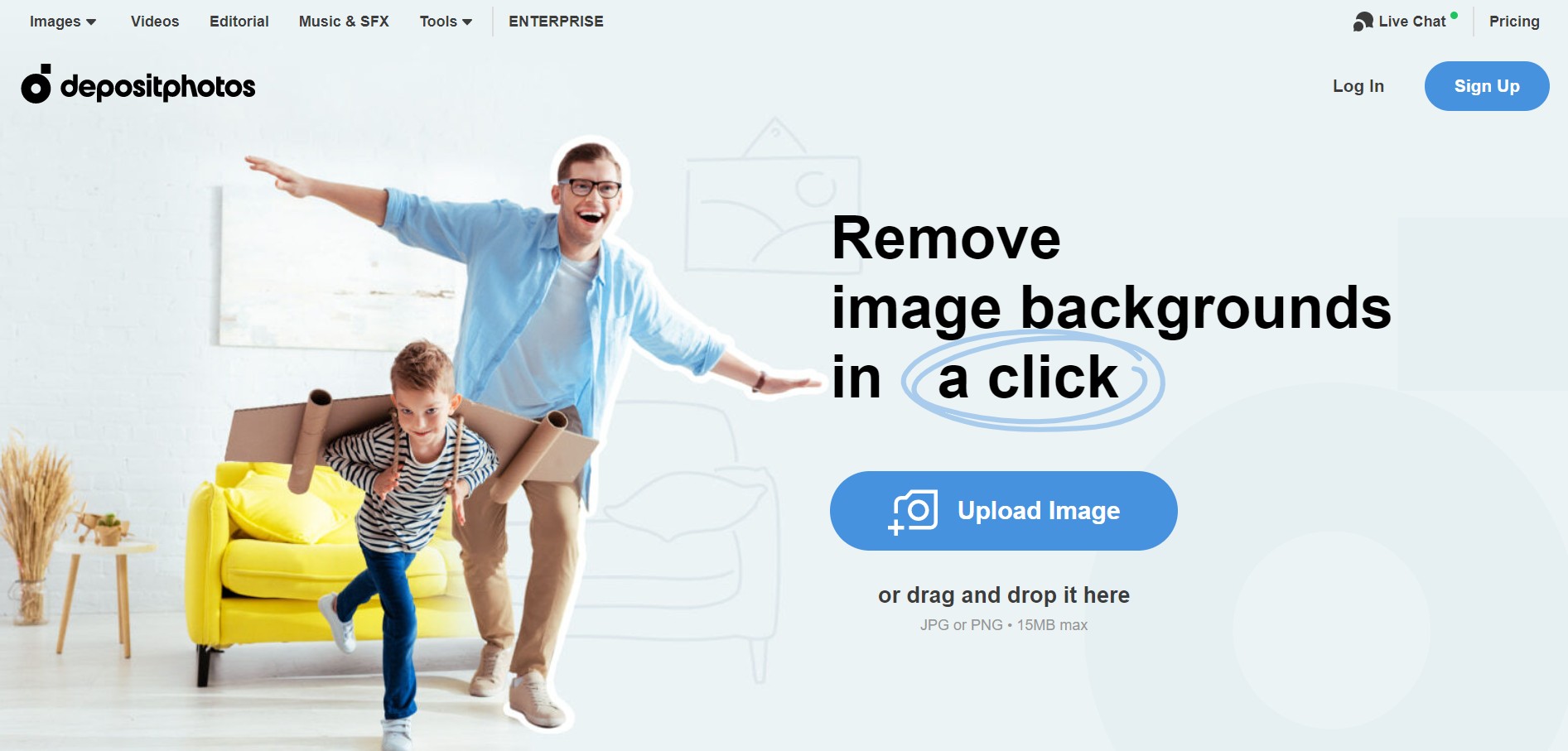 Another tool to help you remove white background from JPG is DepositPhotos. In terms of simply how to remove a JPG's background, it does a good job on a basic level. There is however no complex user interface with many options, meaning it is simplistic from a technical perspective. The preview image showed a quick result of good quality, but where I think DepositPhotos excels is where it offers access to thousands of photos and sound effects/music that you can add to your creations.
Pros:
Preview image is quick and of good quality
Access to large database of images/sounds
Cons:
Quite pricey
Lacks tools for intricate image editing
10. Experte
Pricing: Free
Experte may not be complex or with a deep user interface, but this simplistic approach is refreshing for those looking for a very basic and speedy solution. It will quickly help you remove background from your JPG by dragging and dropping your image. It is completely free and does not require registration. It does not have any useful tools which we have previously reviewed in other applications. It works well to remove the JPG background on basic images, so this is a good option if you have a non-complex image and you are short on time. Definitely worth checking out.
Pros:
Simple and easy to use
Relatively quick
Free to use
Cons:
Struggles with images with complex backgrounds
Lacks editing tools
Conclusion
Having reviewed these 10 useful background remover to remove background from JPG, I would say that to choose, you should weigh up in your mind what is the most important factor for you. Speed, efficiency, price, or quality? If you are looking for a good balance between all of those, as the review shows, the best choice is BGremover as it offers a good balance of, speed and a good quality result for a reasonable price.
FAQs
1. What is the quickest way to remove background from JPG image?
A web-based tool such as BGremover, or BGremover.VanceAI.com offers the quickest solution. The fact that they are web-based and that no registration is required for a basic background removal initially means that tools like this are the quickest option. For more options, registration or a subscription may be required, however.
2. How can I decide which tool to use to remove a JPG's background?
Consider how much you want to pay balanced with the level of quality and editing potential you need. Firstly consider what level of quality you require. If you require higher quality, you may need to pay more. But there are some good tools available that will return an image of reasonable quality for free initially or without having to pay much. Please also consider what specifics you require, such as very accurate clipping tools, or other editing effects. If you require more editing functions then it is more likely that you will need to pay more.
Do you find this post helpful?
Yes
No