10 Best transparent stock image sites
1. Dreamstime
Pricing: Free trial and paid (Starts at $23/month)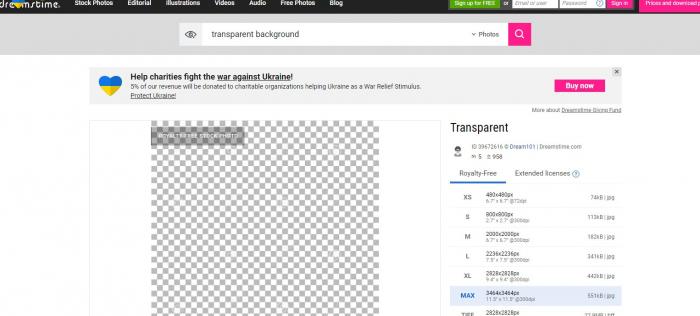 Dreamstime is one of the best stock photo websites available with over 181 million stock photos. It has one of the largest stock photo library in the industry. Bulk of this is made up of transparent stock photos that are royalty free once downloaded from the website successfully. It also offers plain transparent backgrounds for image overlays.
2. Shutterstock
Pricing: Monthly plan starts at $29/month and increases after 10 downloads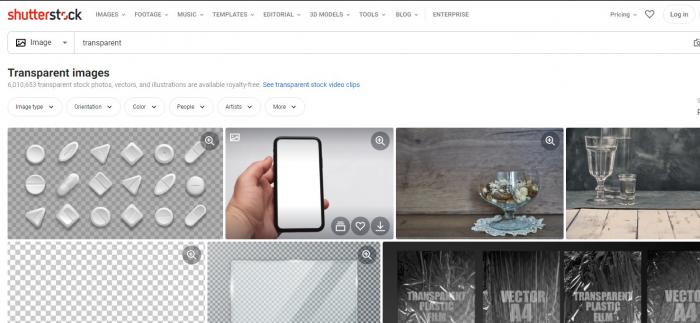 Shutterstock is one of the most popular stock photo sites and arguably the best stock photo site. You can get transparent stock photos here from the 250+ million high-quality photos that are available on the site. With this stock photo site, you get access to vector images, editorials video footages and many others. With just a keyword search of transparent, you are opened to the gallery of over 6 million stock photos. Definitely, there's something for your need on this site.
3. Depositphotos
Pricing: Monthly plan starts at $36/25 images.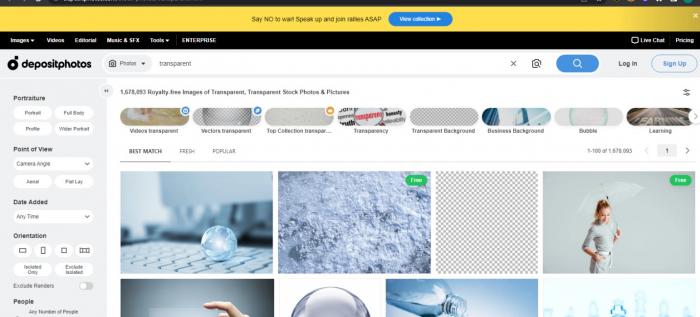 One of the perks of using this site is you not only get access to the transparent photo backgrounds but you also get access to the transparent videos too. This site has in surplus of 1.6 million royalty-free transparent stock photos available for downloads. You can also customize your search by changing camera angles, date, resolution and orientation as search filters.
4. Adobe Stock
Pricing: Startsat $29/month for 10 images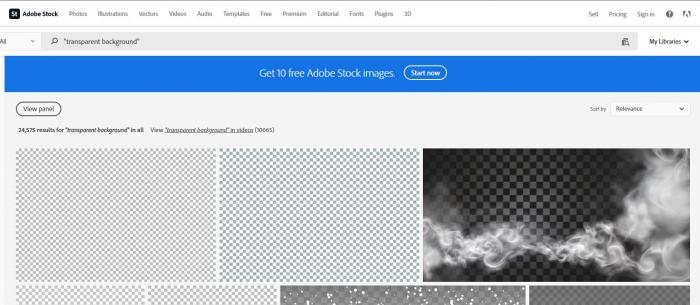 Previously known as Fotolia, Adobe Stock offers millions of premium stock photos. Once you get access to the site, you can search for transparent stock and you get access to millions of photos that can be used once downloaded from the site. These photos are premium and exclusive. You can bank on the collection system that categorizes based on delivering optimal experience on devices. Instant collections are suited to mobiles while Core are suited to larger screens.
5. iStock
Pricing: Starts at $29/mo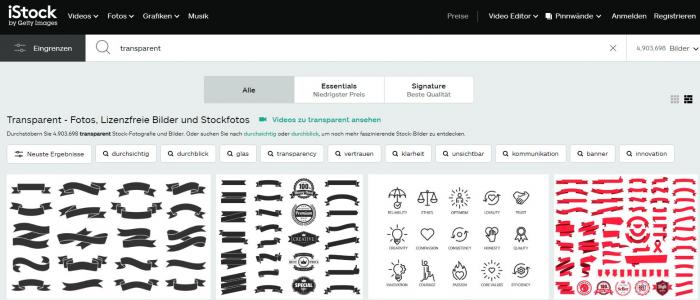 Get transparent stock photo wallpaper on iStock without hassles. If you are looking for quality photos and you are willing to pay for them, then this is the right place for you. They are focused on helping online business owners get access to premium transparent stock while keeping tabs with their competitors. With this site, you get to avoid the photos your competitors have used by checking before downloading.
Pricing: Starts at €30/month for 10 images.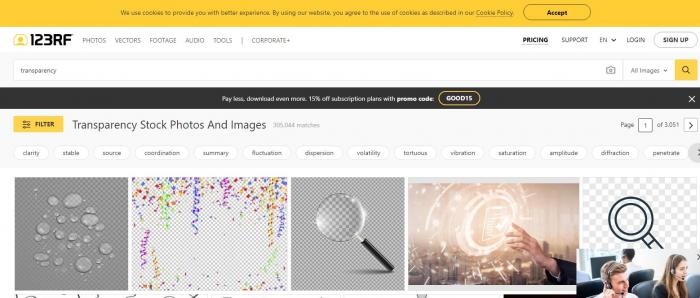 On 123RF, you get access to over 300 thousand transparent stock photos. They provide filters to help grade the quality of filters you need for your stock photo needs. The pricing is steep compared to other sites on here but it is worthy especially for business owners who needs quick vectors and illustrations for presentation. All these are available here.
7. Moose
Pricing: Starts at $29/month
Quality headshots, promotional illustrations and cute dogs on transparent background are plenty on this site. You get access to numerous quality photos with transparent backgrounds that requires little to no editing to use. Just pick the one that illustrates your message better from the site.
8. Stock fresh
Pricing: Free to use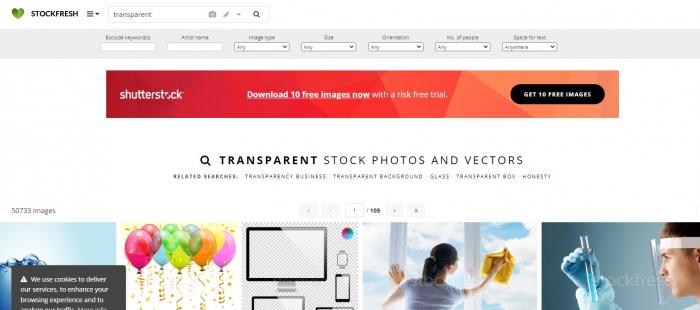 Get transparent photos free online with stockfresh. It appears as a sister site to Shutterstock and it has an amazing collection of stock transparent photos. These photos are royalty free and can be used and reused as deemed fit by you once downloaded from the site. These photos are without watermarks. Hence, that's premium service for free.
9. Freepik
Pricing: Starts at €9.99/month
Don't be deceived by the name, the site is not free to use. But they offer quite a lot for the amount they charge to gain access to their library of transparent stock photos. They boast of a large collection of over 271 thousand transparent stock images. It is also cheap comparing to most sites on this list.
10. PNG item
Pricing: Free to use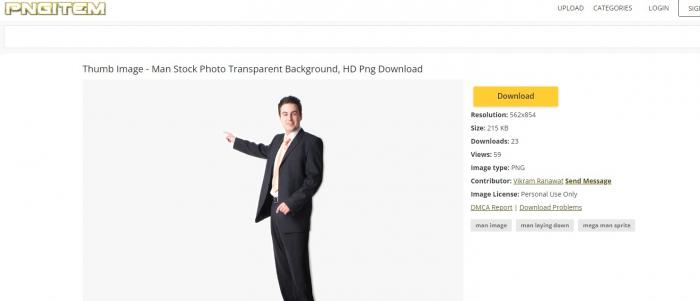 This site is one of the rare sites to get transparent stock photos free online. They provide quite an impressive array of quality transparent stock images and illustrations which makes designing very easy. Just find your right fix and download without hassles on this site.
How to make your own transparent photo?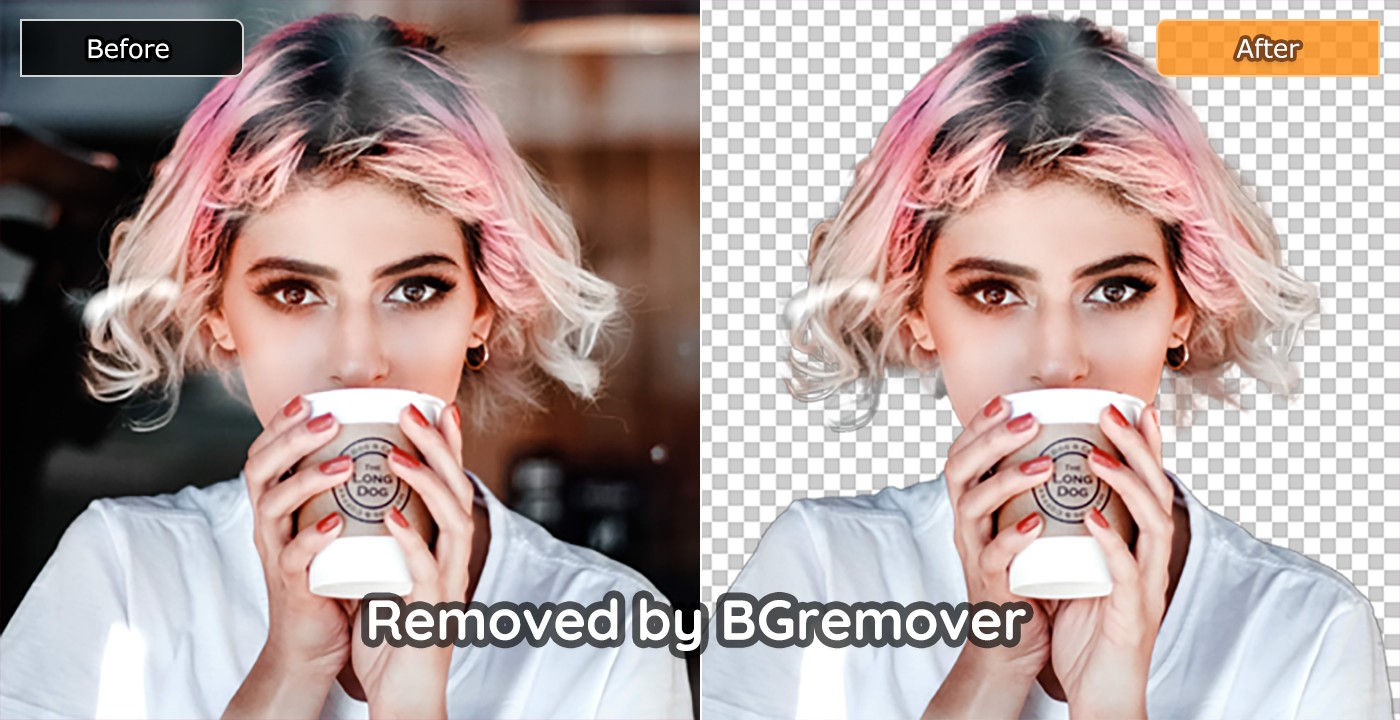 AI background remover is an exceptional tool to remove background from your stock photo before using them for your creative projects. You can remove background with this tool without any hassles. Just follow these steps below:
Step1: Go to the site and upload your photo. You can also drag and drop the photo.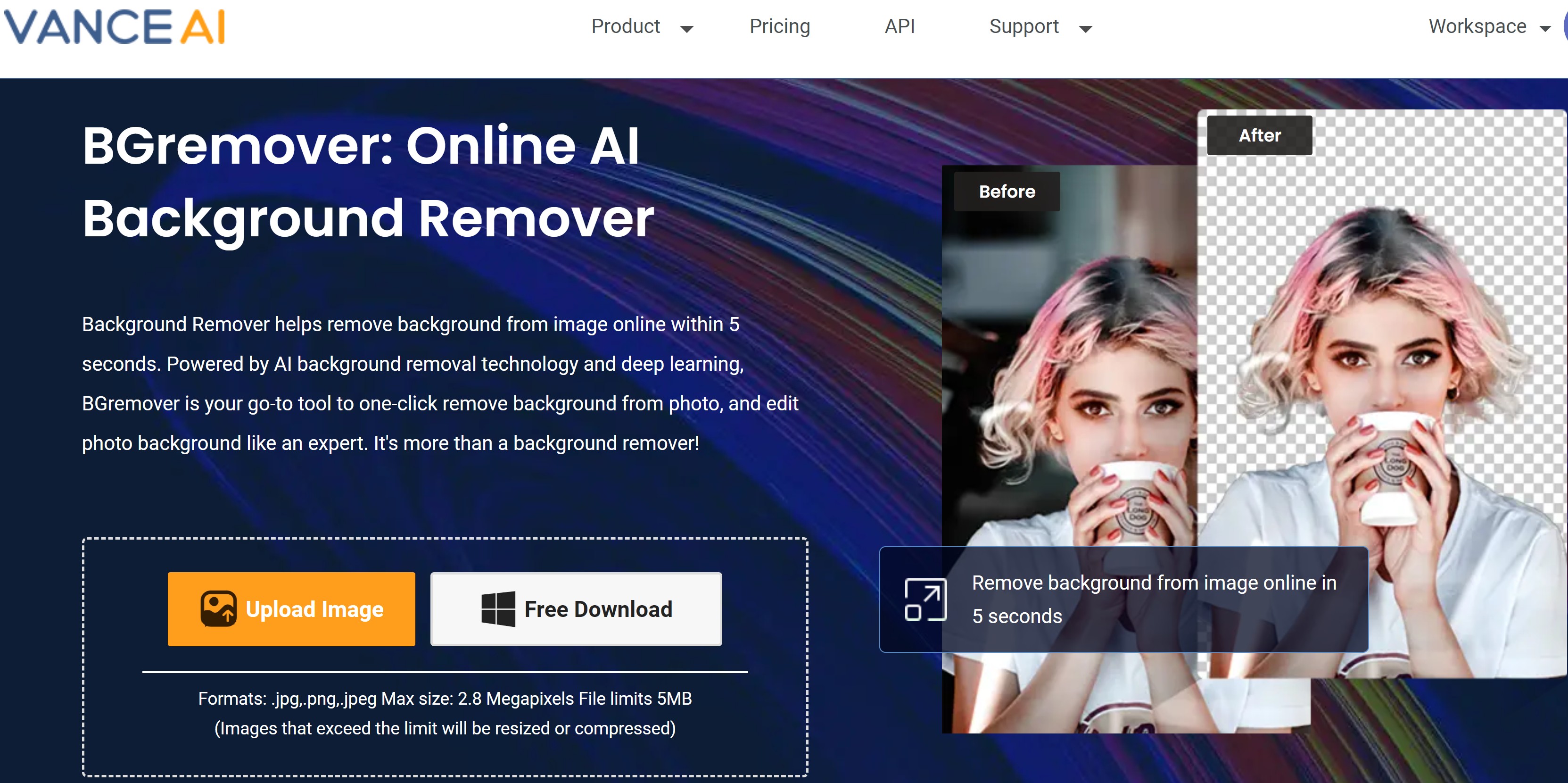 Step2: Click to start and the all automatic tool will remove background from image.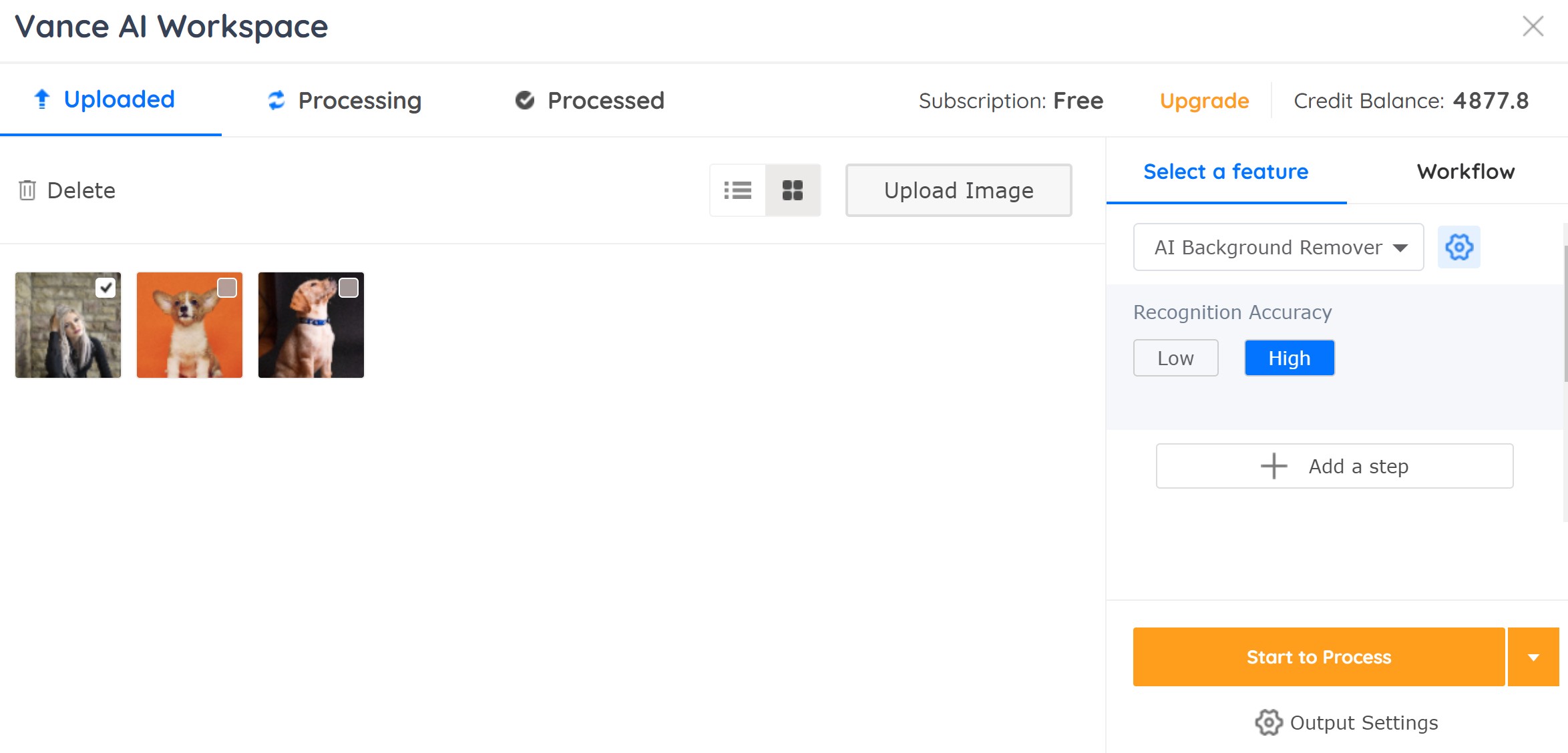 Step3: Download the final output of the transparent stock photo.

The output will be in PNG as a result as PNG Maker attaches to BGremover.
Conclusion
Transparent stock photos are essential to lessen the workload of designing or using them for design purpose. Most quality stock photos have rigid background which may require seeking an alternative route of removing background with BGremover. However, that can be avoided by simply visiting any of the sites listed above to get premium transparent stock photos. Besides, try VanceAI for AI image upscale or image sharpner if you need more editing tools.
Also read 7 Best Pamphlet Template Websites Review 2022.
Do you find this post helpful?
Yes
No