Also read: Remove.bg VS BGremover.
10 Best Tips to Increase Online Sales
1. Keep your products competitive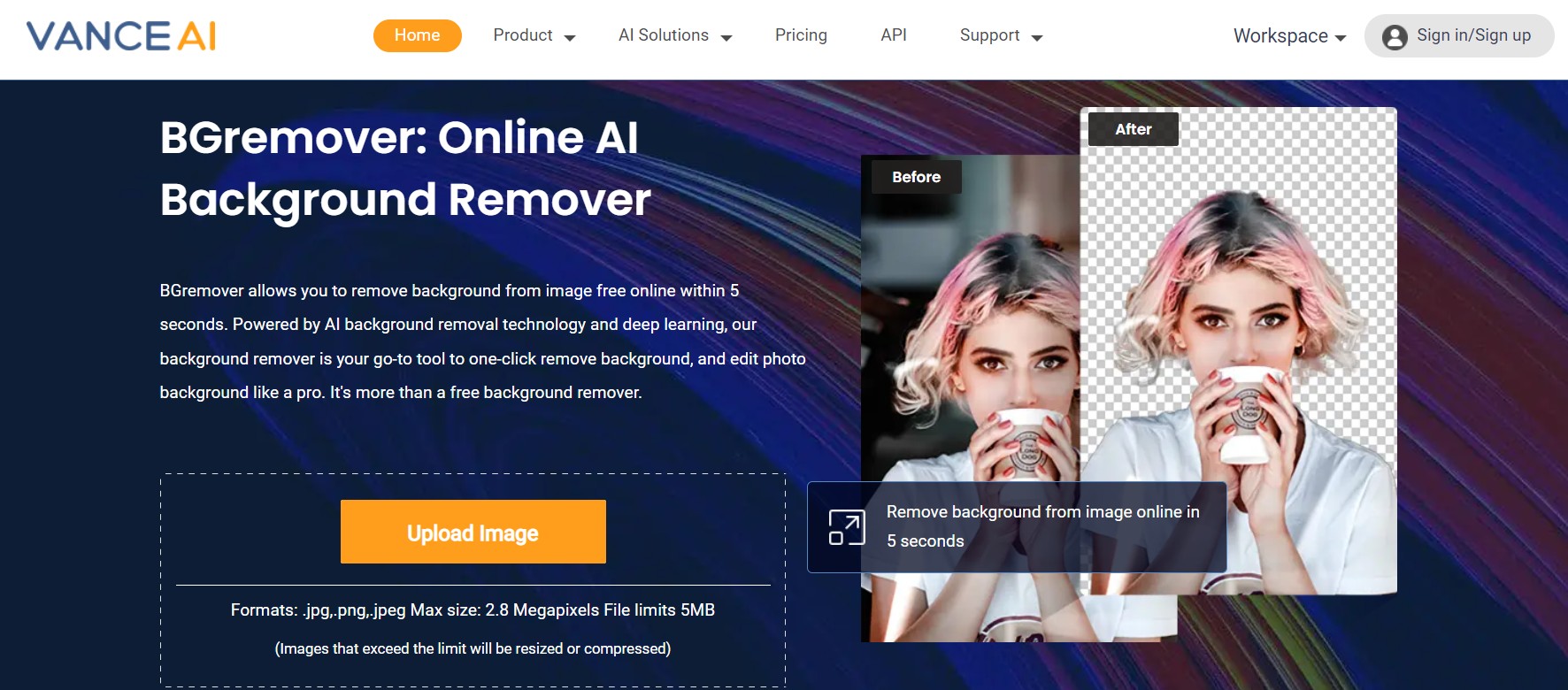 Perhaps the most essential tip on how to increase online sales is to keep your products competitive in pretty much every aspect. While everything else such as marketing and designing is also important to present your product in a favorable light, a product that is actually one of the best will always stand out. Therefore, if you are wondering how to increase website sales, work on your product's quality, price, and other aspects with BGremover. You can use the tool to remove busy backgrounds to show main elements of your products. That may enable your products to be competitive.
2. Build a trustworthy brand image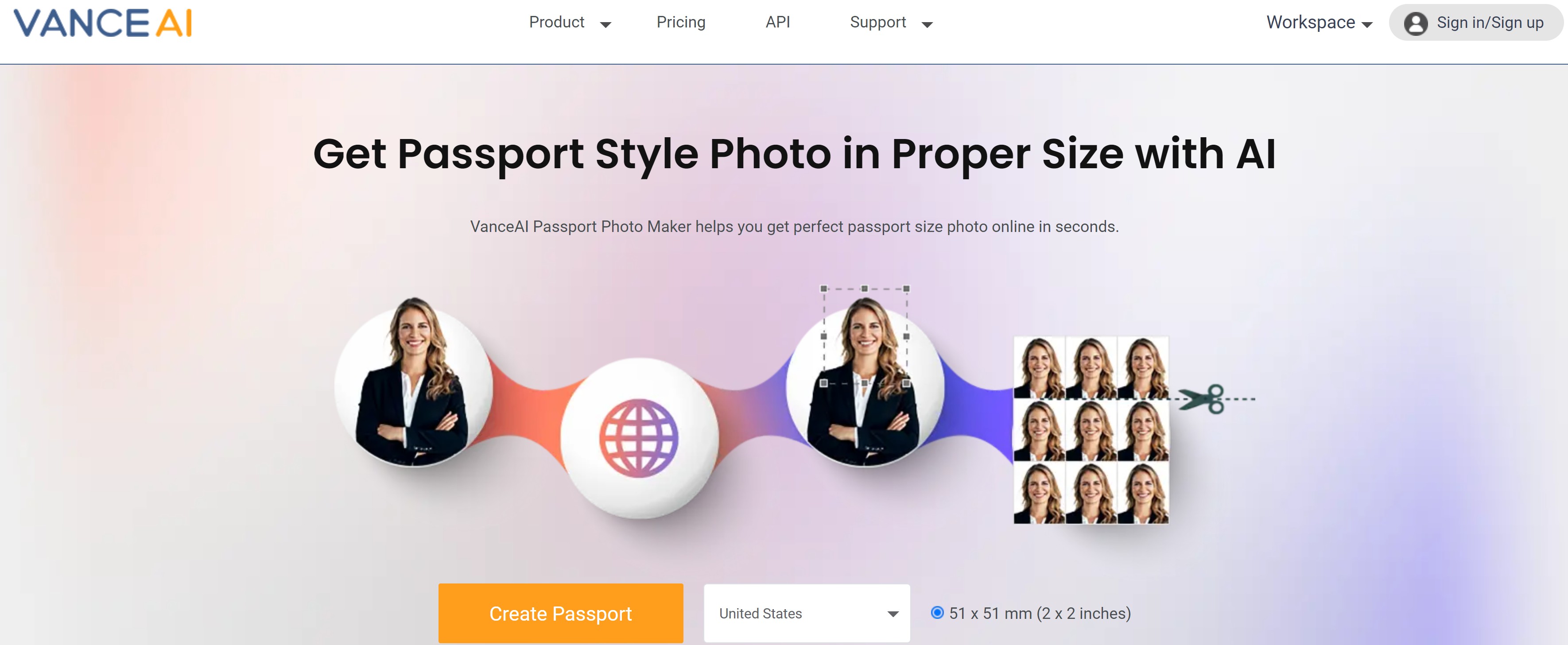 You can study trust-building and know how to increase online sales through social media. One of the unique aspects of social media, as compared to emails or websites, is that social media can be very personable and relatable. Other than that, you can provide authentic information about your services on your website so that the users are encouraged to purchase from you. To be specific, a real profile may help your brand become trustworthy. VanceAI Passport Photo Maker turns photos into standard passport ones with solid colors, which may be a major attraction for users.
3. Decorate your website in a pleasing style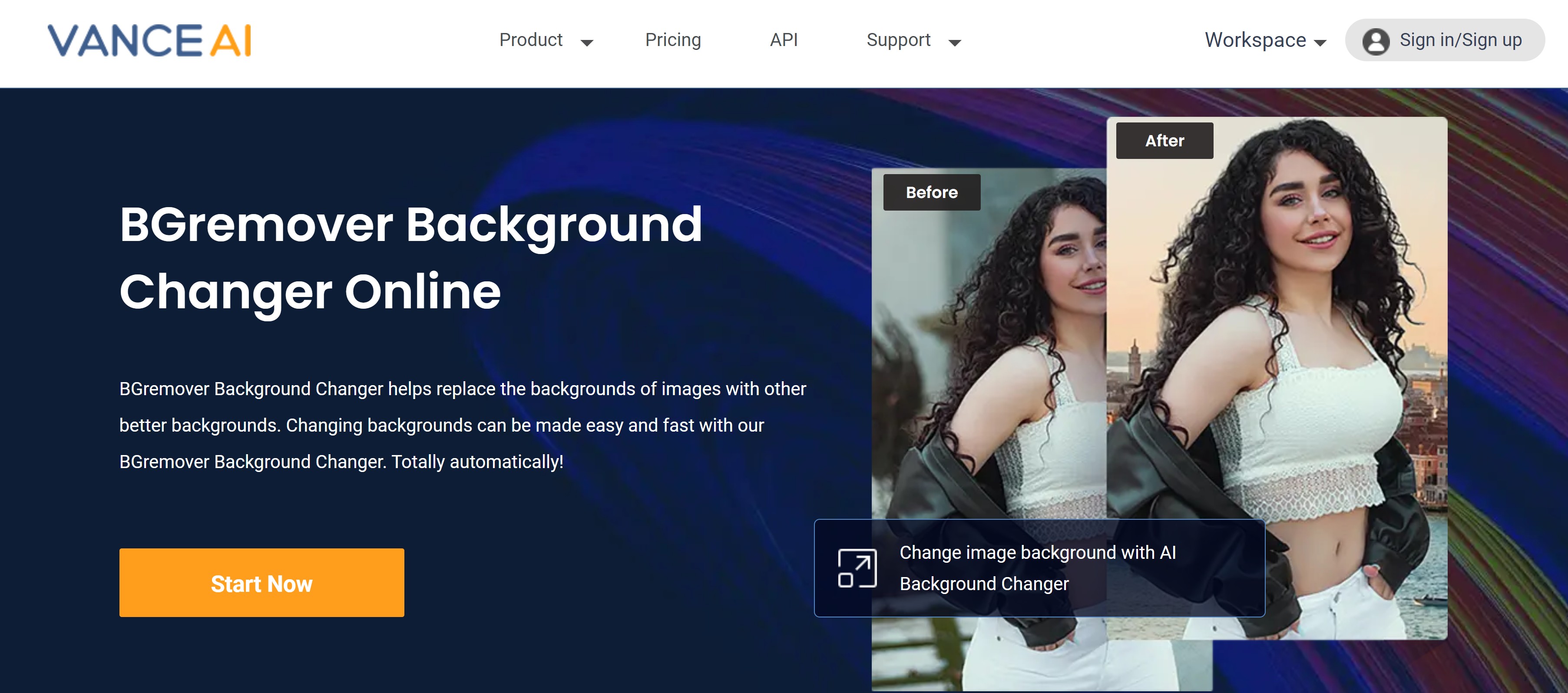 Though it is considered that people spend less and less time nowadays looking at a certain post, it is nevertheless true that they do notice details. One way of knowing how to increase online sales fast is to make catchy yet informative designs and that begins with your website. With just a bit of dedicated and creative website design, you can increase online sales by making the customers stay and explore more. Background Changer can help you add a unique background for your website, making it much more attractive.
4. Attractive product images
Similar to the previous tip, a sure way to increase online sales is through product images that are outstanding. When two products are the same, there are only a few crucial reasons why one product might outsell the other and one of the reasons is presentation. Hence, it is important that your product images are attractive, show off all its features, and more. That's why you need a powerful image editing tool, such as Photoshop, or an AI image enhancer.
Also read: How to Cut Out Background with BGremover.
5. Simple but effective product description
While content writing is extremely important for all kinds of marketing, it only reaches its maximum efficiency when concise and direct. As mentioned earlier, people tend to spend less time on any given individual post. Therefore, a well-written cutting description will always hit the mark with the audience. That is what sellers should aim for when they want to increase online sales.
6. Update products regularly
It is common and rather understandable for an online store to leave their older products hanging, considering that they are constantly adding new products. However, the very feature of an online store is that anyone can access any product at any time. With that said, updating all products, whether old or new, is important so that they represent accurate information.
7. Use social media to promote your products
Social media has quickly become a powerful platform for all kinds of discourse. It would be a massive disadvantage to not make use of it. Furthermore, social media platforms such as Instagram are perfect for you to post amazing product photos, create partnerships with influencers, and gain technical insight into your page's engagements.
8. Smooth payment process
Payment is the end of the deal between your business and the customer and so it is a crucial aspect to consider if you want to increase online sales. Even though e-commerce has been around for years, sending money over on the internet is still a bit risky. By offering a simple, secure, and quick payment process, you can build incredible trust with customers.
9. Excellent after-sales services
Establishing a great after-sales service can also increase online sales in a roundabout way. The biggest impact that it can have is that it can make users remember the website and come back for another purchase in the future. They can also leave great reviews which further elevate the trust and presence of your business. Ultimately, it all helps to increase online sales.
10. Optimize your website for mobile devices
To increase online sales, a company must consider mobile devices as well. Most users prefer to use mobile devices since they work incredibly well thanks to the technology they contain and because mobile devices are arguably more used. This is a great way to reach audiences. Not to mention that mobile notifications and updates are hard to miss.
Also read: Best 5 Visual Marketing Strategies
Conclusion
Increasing online sales is a top priority for any reasonable business. After all, the majority of content and audience resides digitally, and to increase online sales, it is key to tap into the potential of online marketing. These tips will greatly increase your credibility and presence, allowing you to increase online sales significantly. If you want to remove something from an image, VanceAI is a good choice to use.
FAQs
1. How to increase online sales through social media?
There are multiple things that you can do with social media to increase online sales. First, create an attractive page with engaging content. Aesthetic pictures of your products, impactful captions, posting at the correct time, etc all contribute towards an undeniable presence. Also be sure to create pages on as many social media platforms as possible, since there is potential everywhere.
2. How to increase online sales fast?
Some of the things that you can do to increase online sales at a fast pace and get quick results are to create an amazing social media page, keep your product attractive with some edits by Photoshop or AI photo enhancer, and make your website dynamic. Another often overlooked technique is to automate your emails. This ensures that your business is active even though you are not working at the moment.
Also read: 5 Amazon Product Photography Tips to Make You Look Like a Pro.
Do you find this post helpful?
Yes
No