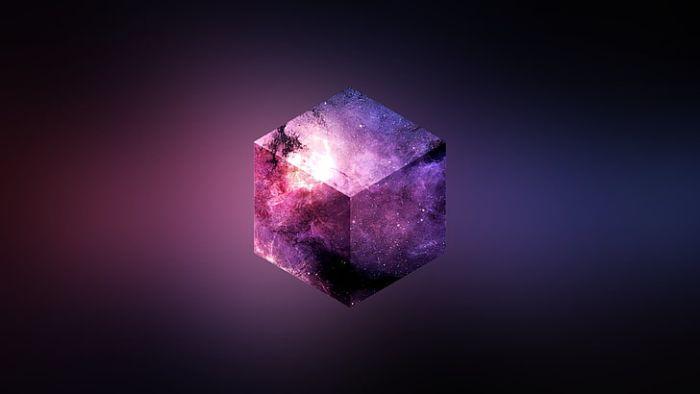 Usually, when there is a need to cut out the background, it is because the background is either not good enough or you simply need a certain object from the image and not the rest of the image. Either way, you will find plenty of options to cut out the background with, but they are not necessarily all great. You need to find the one tool perfect to cut out the background as per your needs. VanceAI is the tool that meets all your needs. VanceAI PC is full-featured desktop software developed by VanceAI that lets you instantly process local photos in bulk with more customization options, which will significantly simplify your workflow and boost your productivity. Free Download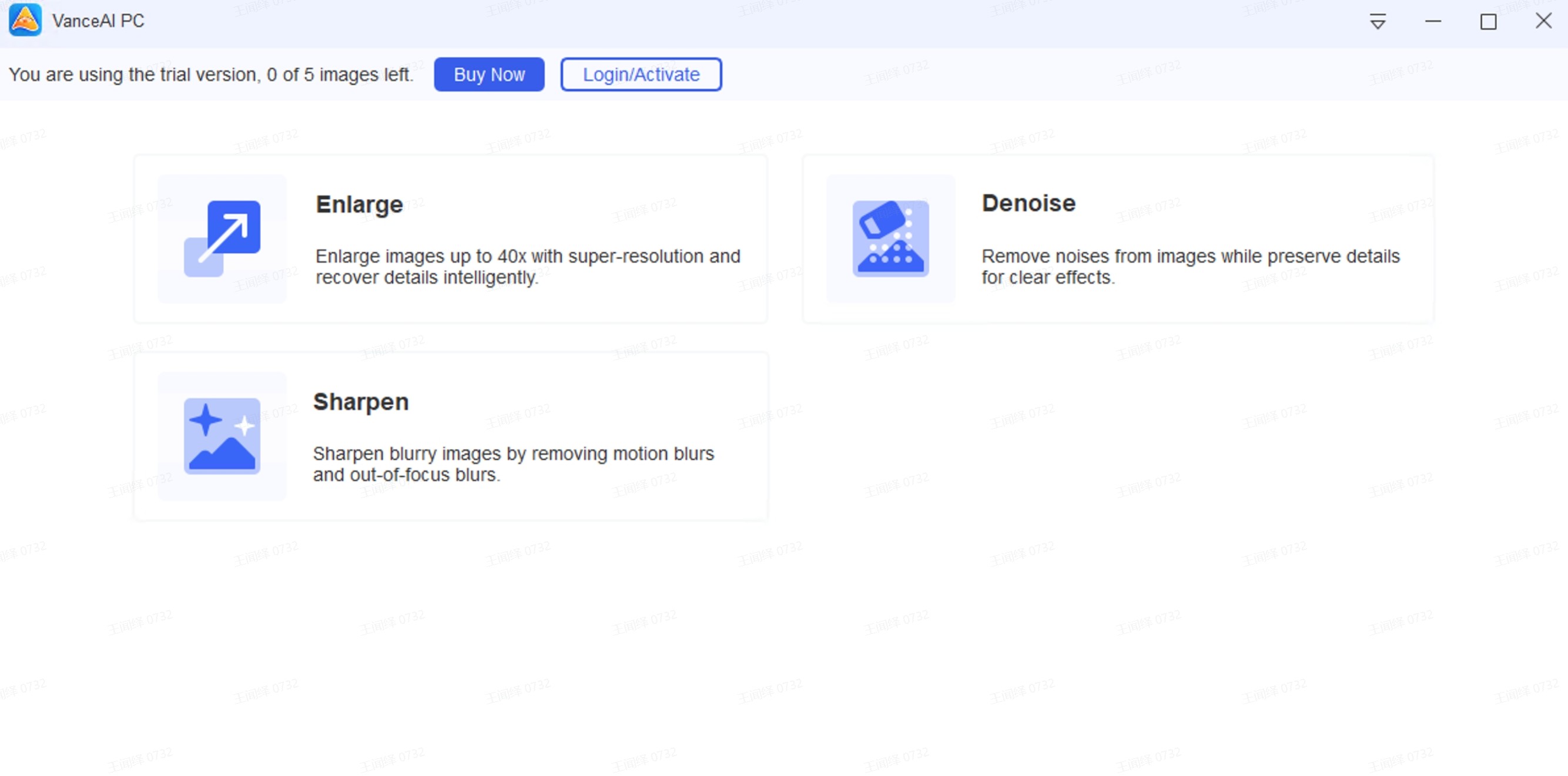 Many would quote software applications such as Photoshop or Filmora to cut out image background but they can't really be suggested to someone who needs to cut the background out of a photo quickly. Plus, there are multiple ways to cut out image background and some of the ways are too complicated for no reason. The BGremover is an online tool that lets users cut out background free of charge and it is a relatively recent application.
We will show you how to remove background from image with this tool and give you a review of how well this AI background cutter actually works. With a competent online tool to cut out the background, you no longer have the need to go through complicated software applications nor worry about time spent.
You may be also interested in How to Remove Green Screen from Images without Photoshop?
Example Images
A couple of images that have background removed from the AI background remover.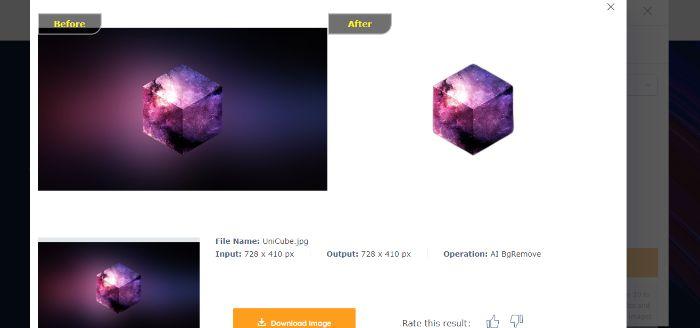 The object remains intact while and the background is cut out smoothly.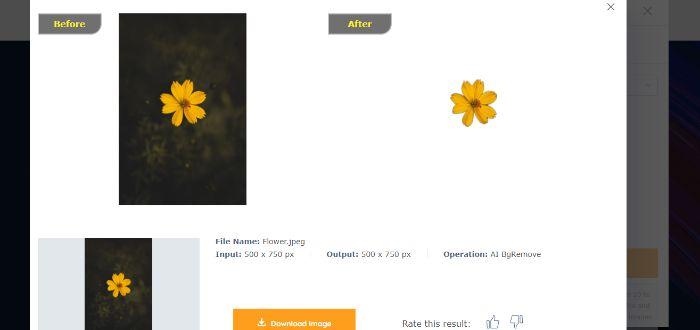 How to use:
An easy tip on how to cut the background out of a picture.
Get to BGremover - AI background remover. Now, select Upload Image.
From the dialog box, upload the image you want. After that, select Continue.
Select Start to Process and wait for the process. Hit Download to save the image.
About BGremover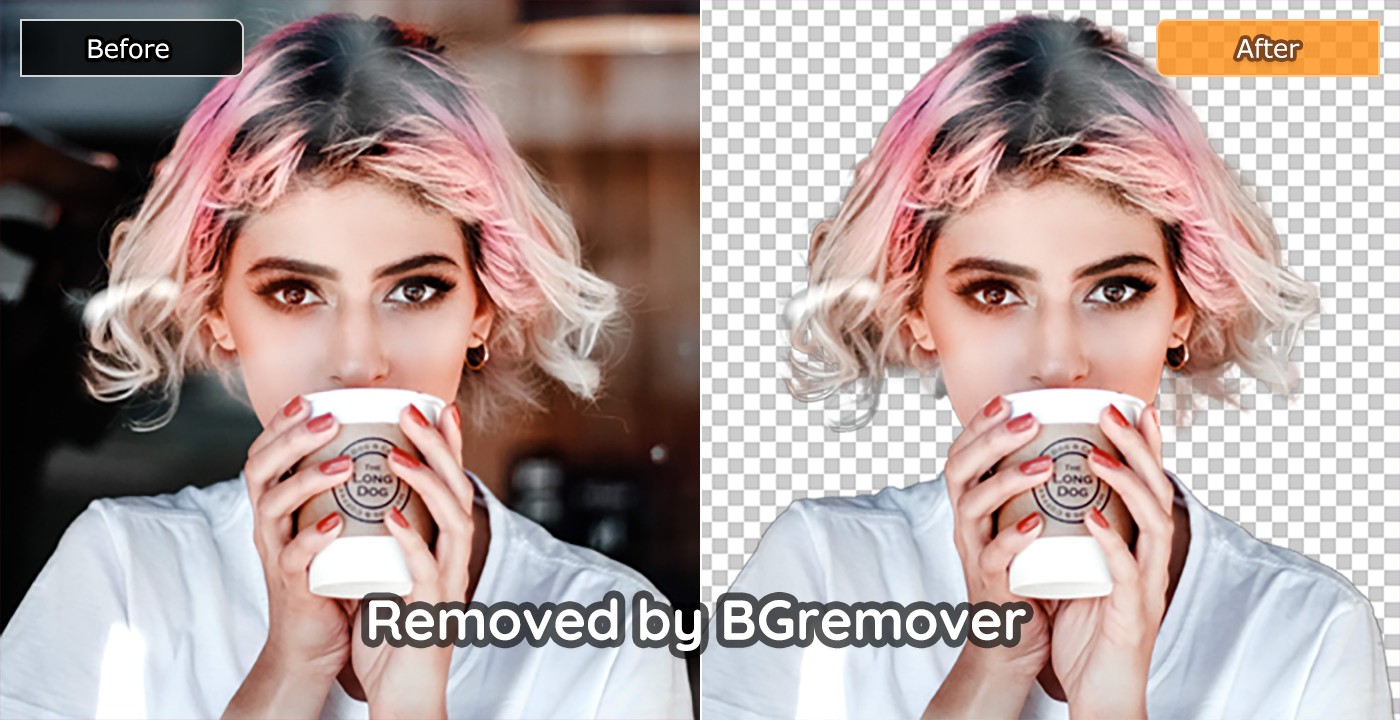 BGremover.VanceAI.com online software application is one of the premiere VanceAI products that you can use online anytime to cut out the background. Though what makes this particular tool distinguish itself from others is the fact that it is built differently from other standard tools that deal with the same image editing usage and requirements. This tool is designed through Convolutional Neural Networks, also called ConvNet. Now, there are a few other tools that do make use of this technology but they do so only partly or for certain functions. With VanceAI, you can expect the entire process of getting the image ready as per your requirements to be done by the technology behind it. This also indicates automation. Automated processes merely require image uploads. They are designed in such a way that they do not require user input, for they are trained beforehand to deal with any kind of image automatically, including cutting out background. So when it comes to pure performance, you should know that this tool is backed by a provenly solid technology which is used by cinema as well, when needed.
Also read: How to Remove Background of Product Photos for Magento.
Pricing of the Automatic Background Remover:
The good thing about BGremover when compared to other similar online tools is that it offers 5 free image credits upfront. Others provide lesser credits and those credits are permanent. Here, you get 5 credits at first, and with each new month, VanceAI offers 5 more. Technically speaking, if you are someone who can do with 5 credits per month, you can go on using VanceAI for free all the time. However, more often than not, users do require a higher amount of credits and this is where the paid options come in.
As of now, you can choose between a Basic or a Pro account when it comes to paid options. The Basic account costs $9.90 per month and offers 200 credits. No matter which account you have, unused credits will always carry forward to the next month. A Basic account opens you up to a bunch of cool features besides that to cut out the background. You can cut out background for images within 10 MB in size and 3000x3000 in resolution. You also get access to VanceAI's customer service, early access to VanceAI's latest application releases, and batch processing.
When it comes to the Pro account, a lot remains similar to Basic, just enhanced. For starters, it costs $19.90 per month with 500 credits to offer. Image size and resolution limits stay the same. With a Pro account, you can batch process up to 10 images instead of 5 images. So, you can cut out the background quickly with Pro. The unique thing about Pro is that it enables users to process images with the tool's more advanced AI models, which affects the image output. Speaking of output, you can save the file as a PSD file with Pro.
Also read: How to Increase Online Sales- Best 10 Tips.
Conclusion
The background remover from VanceAI is easily a great online tool to cut out the background but what's more is that it goes beyond that through its features and ease of use to make it an application worthy of consistent use and payment. Also Read: How to Use Best Free Clipping Magic Alternative.
Do you find this post helpful?
Yes
No