Especially in this world of ever-diminishing attention span, as a blogger, an eCommerce enthusiast, or perhaps a webmaster, background removal is one photo manipulation technique that is instrumental to your efforts. This is often necessary for situations whereby you want to get a transparent background of your images and make them stand out. Besides, you can delete background from the image to minimize strain and let observers focus on the focal point. This also makes the foreground outstanding and limits the image focus area. With that said, here, we'll cover the 10 best tools to help you delete background from image. Besides, you can try VanceAI image enhancer for image upsacle or image sharpeness to make you photo better.
Part 1: Best online tools to delete background
1. BGremover - delete background with AI
Pricing: $9.9 monthly & Free version limited to 3 images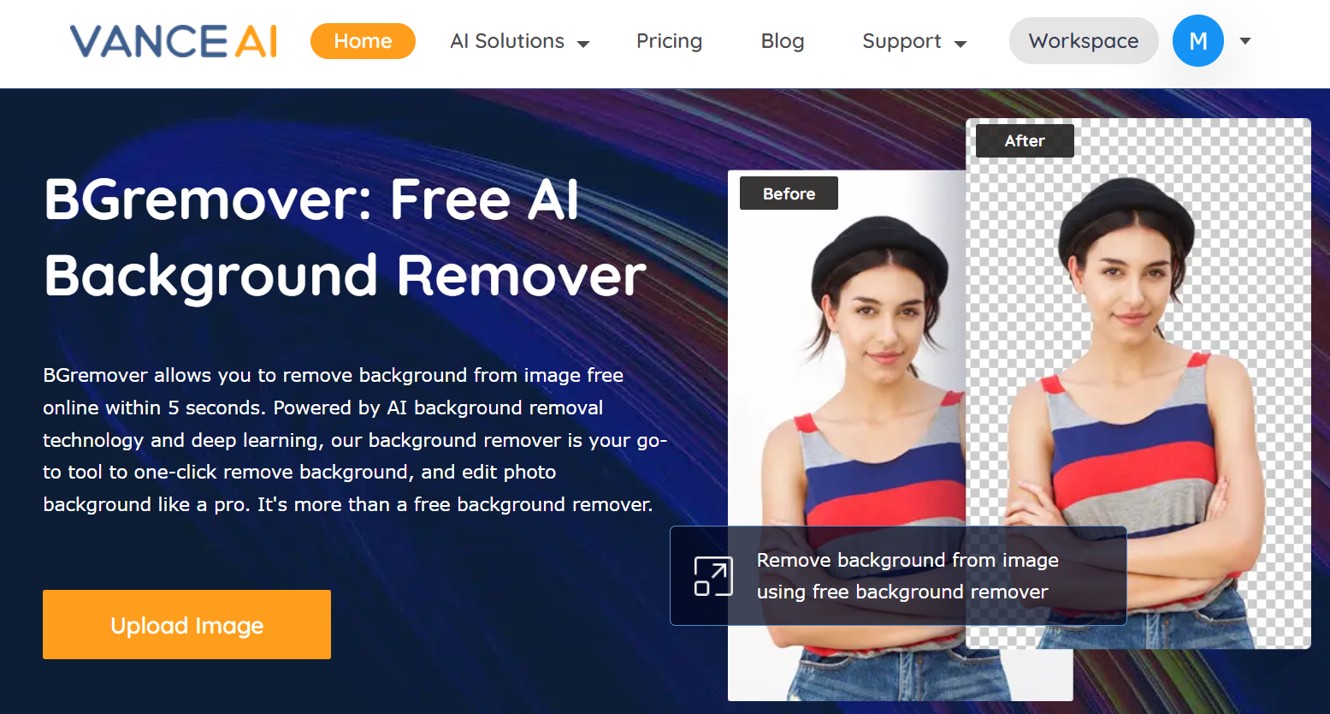 Not everyone knows how to delete background in photoshop; so, why not settle for the more accessible option? This is a relatively new background removal tool that has arguably topped a sizable percentage of its rival. BGremover allows you to delete background online using its state of art AI framework, which significantly contributes to its output quality. It is an excellent tool to help optimize your workflow, whether you are a designer, run a small business, or just the average internet user that needs to delete background from picture without stress.
Pros
Fast and easy to use
The output quality is unmatched
Excellent and clean UI
Not limited to background removal, but boasts

VanceAI Passport Photo Maker

to give you quality passport photos instantly
Cons
Some intuitive features are not available for the free version.
No batch processing
How to remove background with BGremover:
Step 1: Upload the input image file.
Step 2: Let this online automatical tool remove background from image.
Step 3: Download your output.
2. Remove.bg
Pricing: $2 per image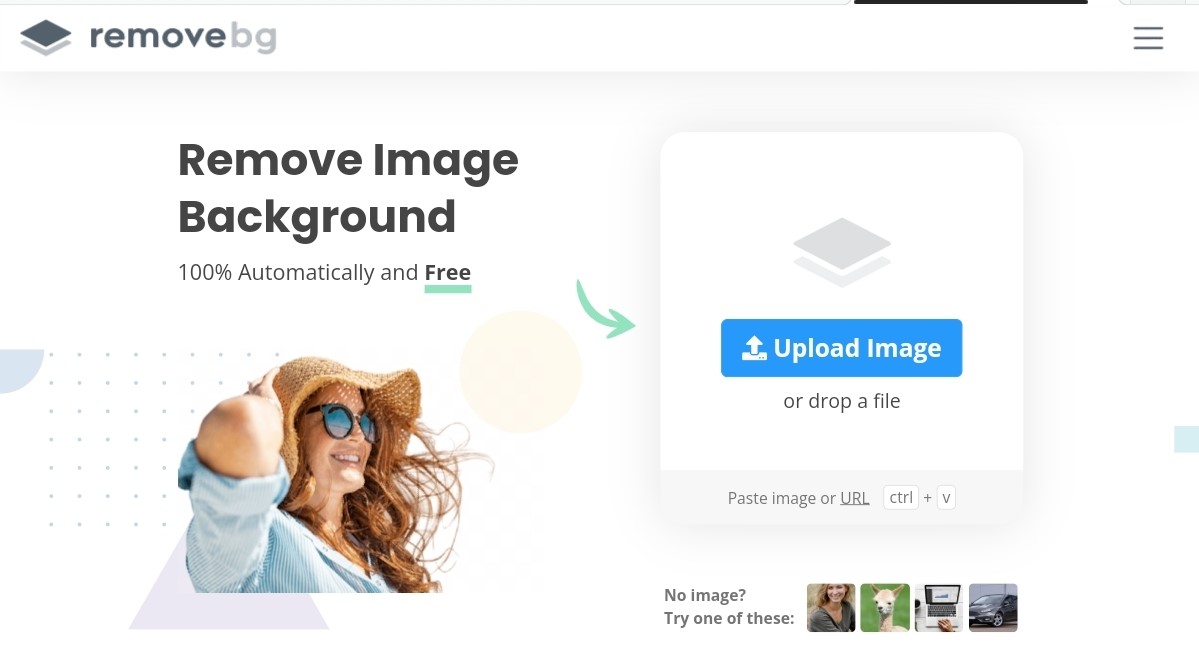 Even with no prior knowledge on how to delete background, you'd find it easy to delete background from picture using remove.bg. Its attention to detail is on the high side of the spectrum, featuring a range of intuitive tools you will always need in your day-to-day efforts. As you'd probably expect, it is mainly online, so you can bid unnecessary software downloads a warm farewell.
Pros
A vast range of intuitive functionalities
You can always expect quality from this tool
Fast and always reliable
Integration options
Cons
Also read Top 7 Blank Background Websites Review 2022.
3. Remove.ai
Pricing: $6/ 40 images monthly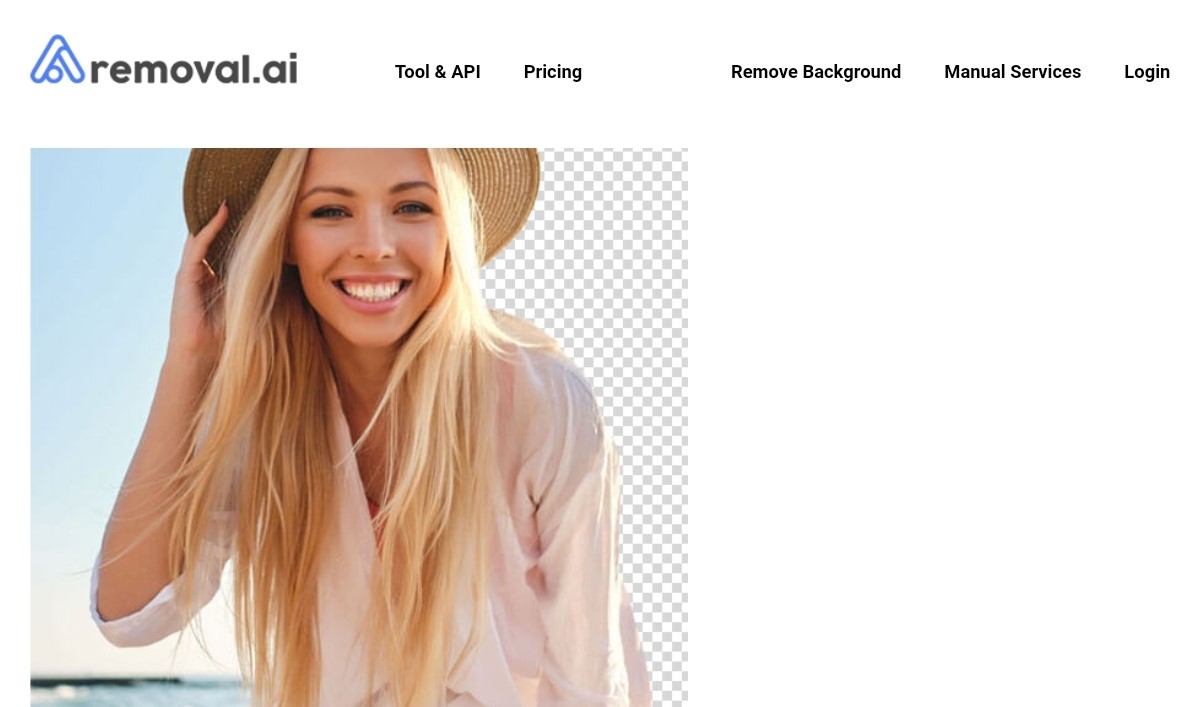 Remove.ai is the perfect definition of an innovation-driven tool, featuring cutting-edge AI technology for almost any processing image require. Its use case extends to diverse niches, covering social media, photography, eCommerce, and more. In essence, it allows you to delete background in picture without much hassle or stress. Within seconds, it completes the entire process with maximum attention to even the tiniest details.
Pros
Limitless previews
Drag and drop upload option
Fast and easy to use and setup
Cons
Relatively not as advanced as the aforementioned tools
4. PhotoScissors
Pricing: $5 for 10 credits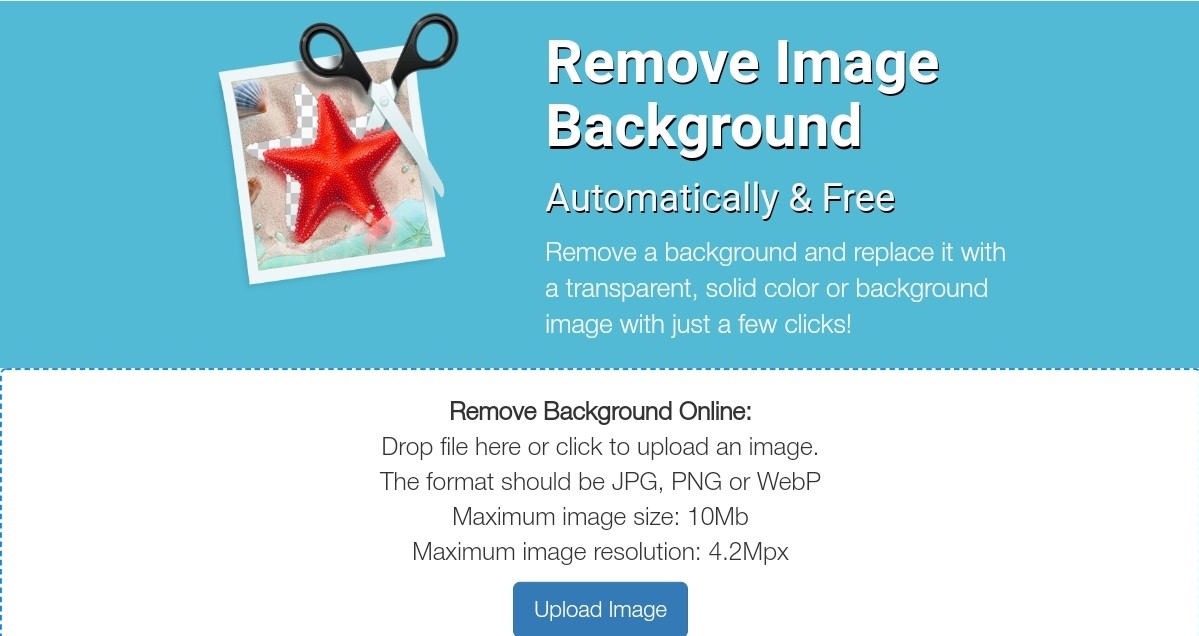 PhotoScissors is the first tool in this list that allows you to delete background online and offline using its downloadable desktop software. It is a pretty simplistic tool, which requires nothing from you other than uploading the image you intend to eliminate its background. And using its effective transparent marker tool, Photoscissors makes it easy to identify and differentiate foreground from background, and as such, quality is always assured.
Pros
Seamless background removal
Quality retention
Offers various formats
Cons
Might not give you the best for overtly complex images
5. Photo room
Pricing: $9.5 monthly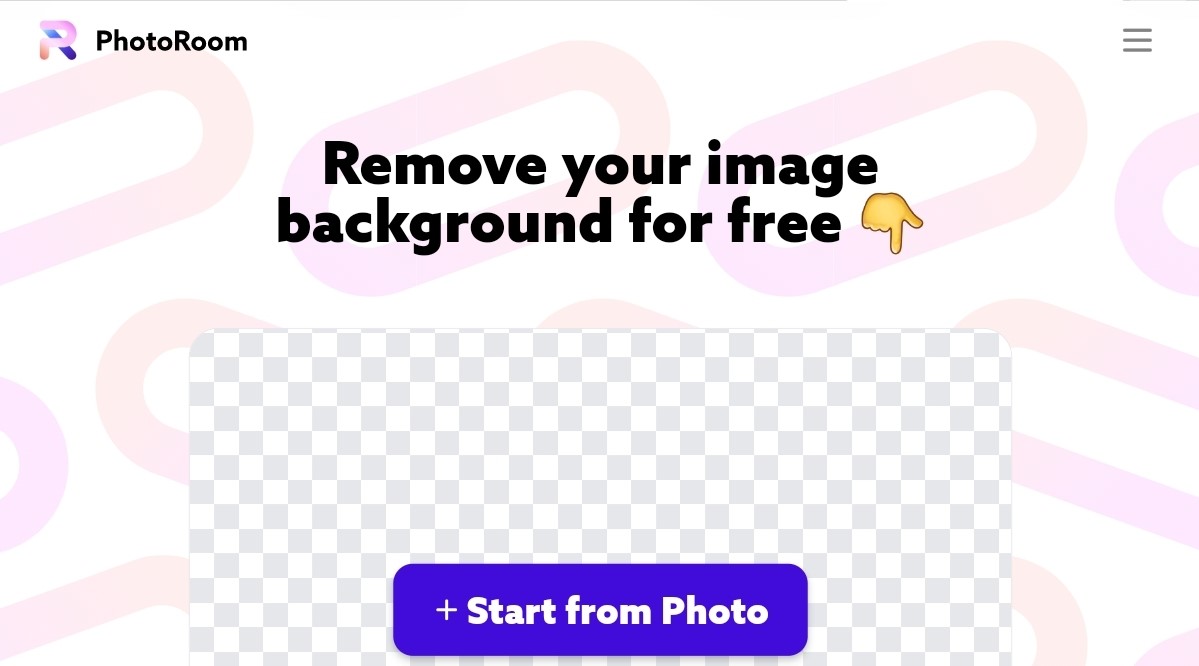 This is similar to what is obtainable on tools like Canva and Crello. Essentially, it is an all-in-one graphic design tool with quite an effective background removal feature. Even with no prior knowledge on how to delete background, you can always navigate this tool. And best of all, you don't really need a subscription to access this feature.
Pros
Does pretty well for simple images
Background remover is free to use for low volume edits
Fast and easy to navigate and use
Cons
Refinement may be required for complex images
Need to download the app for further refinement
6. Clipping magic
Pricing: $3.99 monthly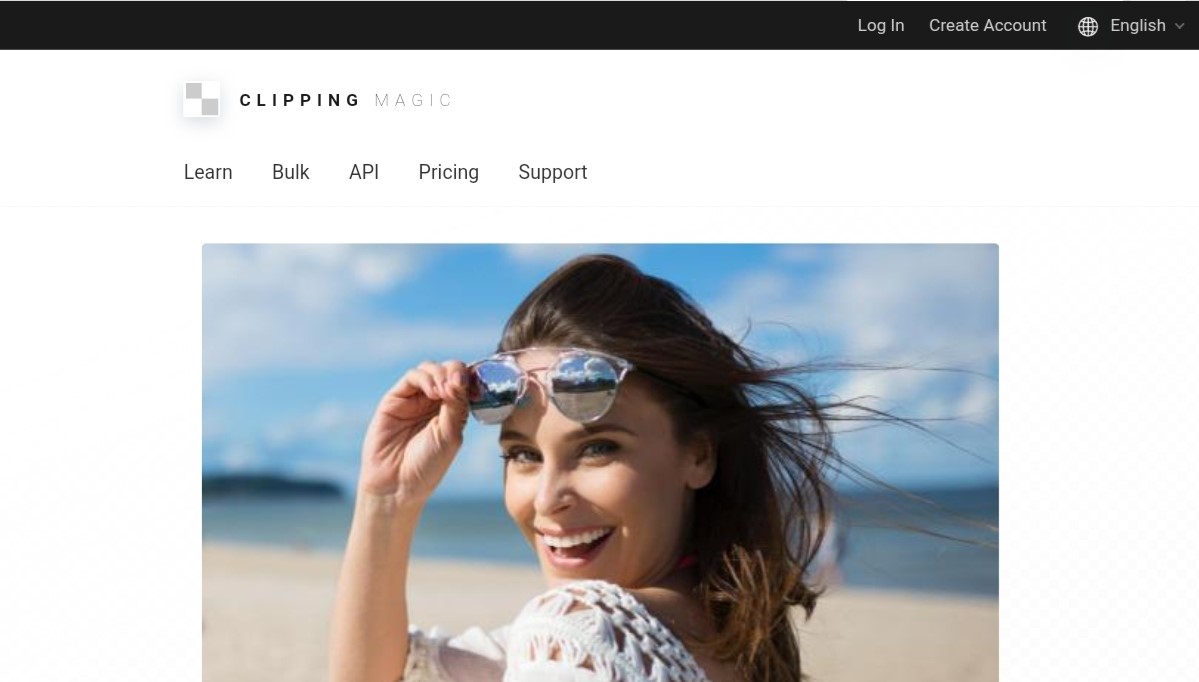 ClippingMagic features quite a unique UI. The user interface is somewhat tutorial-based, featuring several helpful guides on the process you intend to attempt. It also has a scalpel tool that allows you to easily edit hair, rough edges, bulk clipping, and other intricate details. And best of all, it is online and website-based, so you can say goodbye to unnecessary installations. The output quality is also pretty reasonable, making it a tool you'd definitely want to give a trial.
Pros
Web-based tool
Easy to use
Allows for further refinement of tiny details
Cons
Might be a little bit too pricey
7. Slazzer
Pricing: Free version & $0.13 per image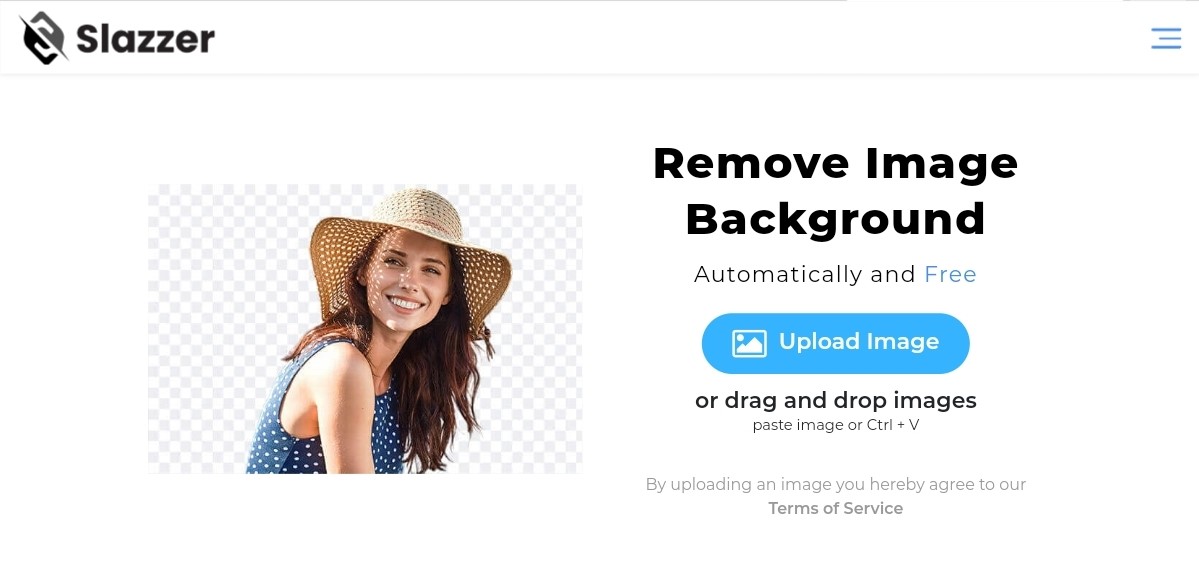 With slazzer, you can not only delete background in picture but also add various backgrounds to the images. Another unique feature of this tool is in its ability to set aside and automatically differentiate better hair-like elements in background. It is available both as an online background remover and offline that you can download on your mobile device. Besides, it has a photoshop plugin that you can use to delete background in photoshop without stress.
Pros
Attention to tiny details
Quality retention
Reasonable pricing
Cons
Some features are limited to premium users
8. Fotor
Pricing: $3.33 monthly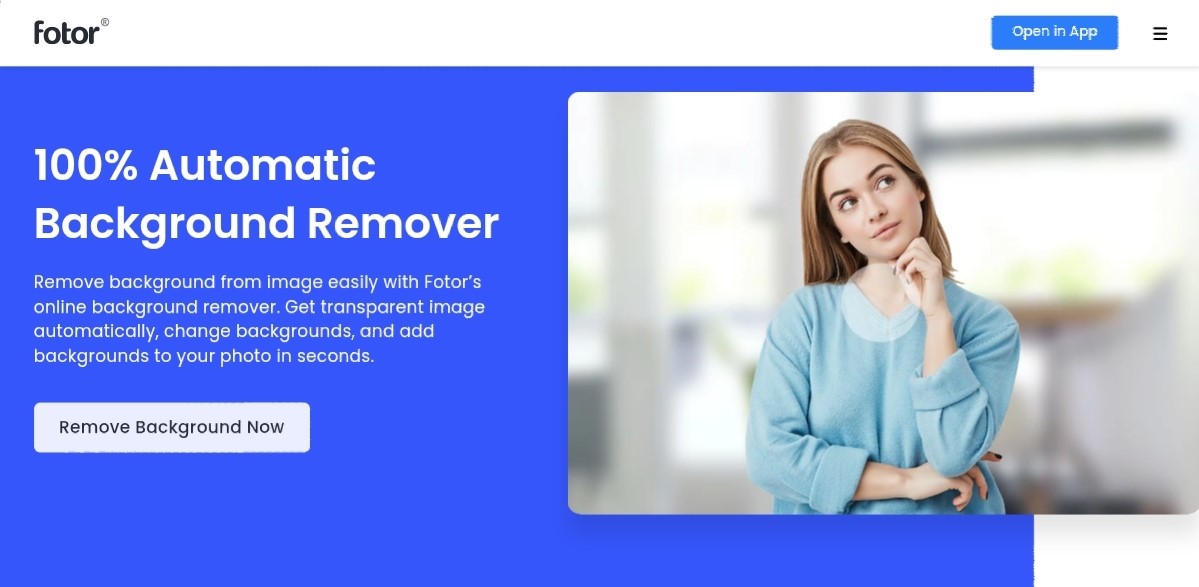 Fotor is more than a background remover. It embodies a plethora of design templates, that are instrumental to various efforts. Needless to say, its background removal feature is just as good as what is obtainable in most similar tools out there today. It is largely automatic and allows for a great deal of customization on the resultant image.
Pros
A plethora of image editing features.
Excellent and effective background removal features.
Cons
Ads diminish the overall user experience.
Some features are limited by subscription.
Best Software to Delete Background
9. Photoshop
Pricing: $21 monthly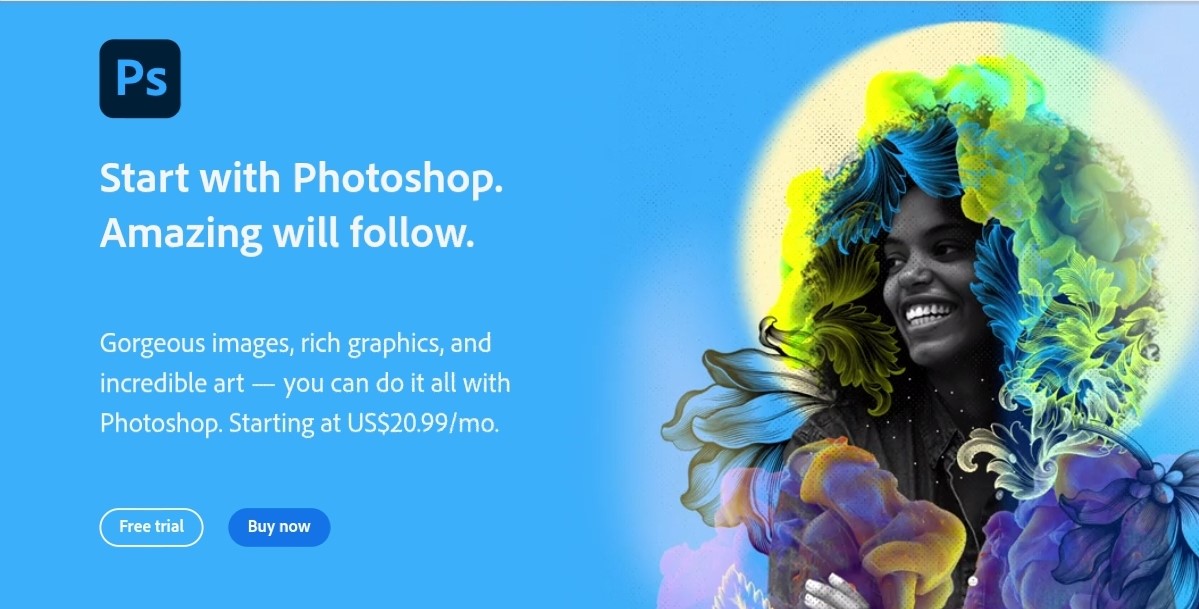 Of course, we all saw this coming. Photoshop has always been at the top of the chain when it comes to background remover software, and this is not looking to change anytime soon. However, the question of how to delete background in photoshop can be pretty difficult for the average joe, hence, it is not a good fit for the everyday user. All in all, photoshop is an excellent tool, suppose you are a professional who is accustomed to the intricacies involved. If you are just learning how to remove background from image, stay away from photoshop and try more straightforward options like BGremover.
Pros
Excellent with intuitive features
Almost perfect result
Cons
Not fit for beginners
A bit pricey
How to delete background with Photoshop
step 1: Open a photo and click "select" on the left top part, then choose the "select and mask".
step 2: Choose "select subject tool" on the left side of the screen, then it will automatically select the subject you want to delete background. After that, click on "ok".
step 3: download the image to your device.
10.
Illustrator
Pricing: $21 monthly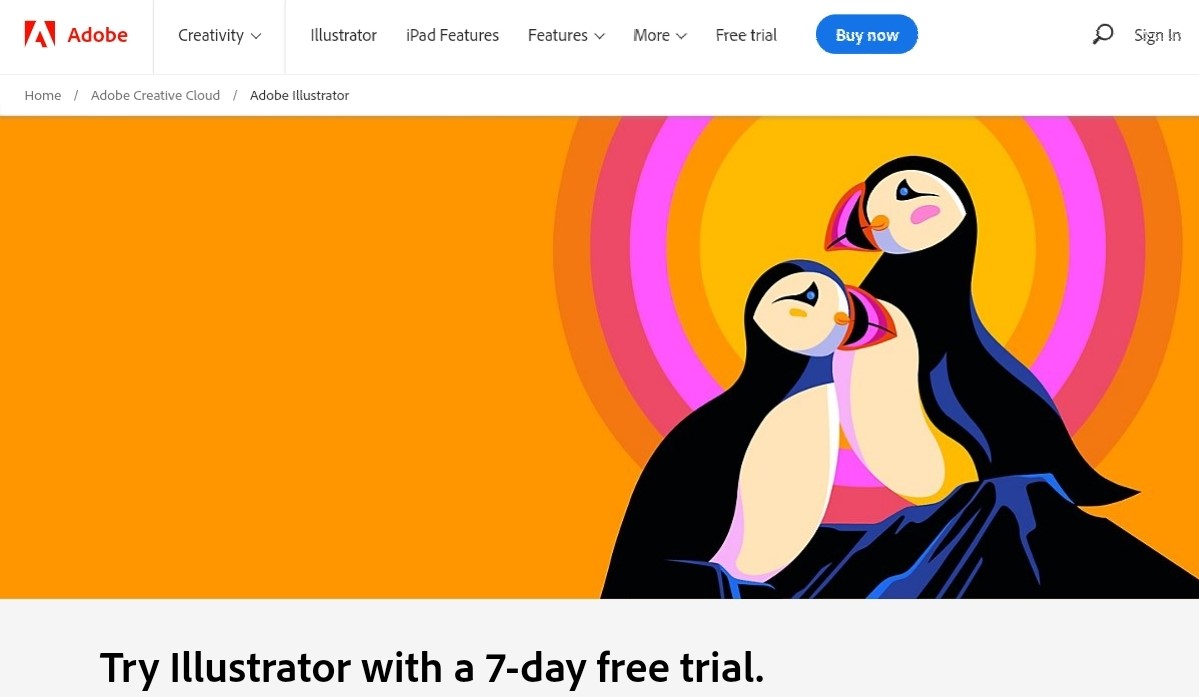 Illustrator has always been the industry-standard vector drawing APP, suitable for several use-cases. For anyone who is a professional, Adobe illustrator is definitely a must-have software. Similar to photoshop, it is relatively difficult to delete background in illustrator, and as such, you may find it daunting to use without am extensive knowledge on how to delete background in illustrator. Once you've gotten accustomed to the entire process and the tool itself, the sky is your limit.
Pros
Excellent for diverse use cases
Plethora of functionalities
Excellent result
Cons
The result depends on individual skills
Relatively not easy to use.
How to delete background with Illustrator
Step 1: Open a photo in Illustrator.
step 2: On your keyboard, press Ctrl + Shift + D. This will show the transparency grid, which allows you to see if your photo is transparent or not.
step 3: Download the image.
Final thoughts
The processes involved in how to delete background in photo can be straightforward or daunting, depending on your chosen tool. If you want to delete background in photoshop or delete background in illustrator, you might want to seek extensive knowledge in this regard. Learning how to delete background in illustrator would somehow benefit you, but who has that time when you have AI tools to complete the entire process for you? Using BGremover.VanceAI.com, you need zero experience or knowledge of graphic design to remove background from image free – all that is required of you is to upload the image, and in a blink of an eye, you are left with a picture with transparent background, which you can either download directly or add another background using your discretion.
You may also be interested in How to Create Transparent Background With 3 Best Online Tools.

Do you find this post helpful?
Yes
No