There are many potential benefits for designers and brands to remove background from logos. Online businesses use websites and social media for promotions. It is important to keep the content fresh, which also includes logos, as it is one of the first things people notice.
With a logo background remover from BGremover, users can make logo transparent and a transparent signature. For example, users can extract the logo out of a background and use it in a plain background in order to emphasize the logo. Apart from that, many artists add their logo into their designs as a way to promote themselves.
Logo Backgrounds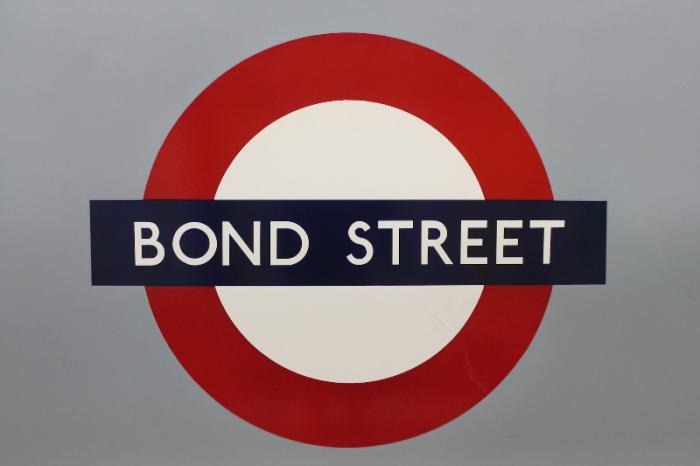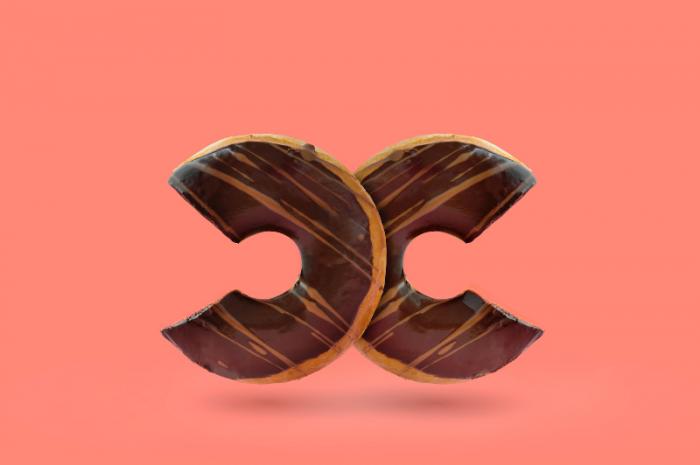 What is an AI logo background remover?
A transparent logo background remover is an AI-powered tool designed to eliminate the background from images, leaving only the main subject or logo with a transparent background. This technology can be a game-changer for creative image editing. You can make logo transparent in just a few steps.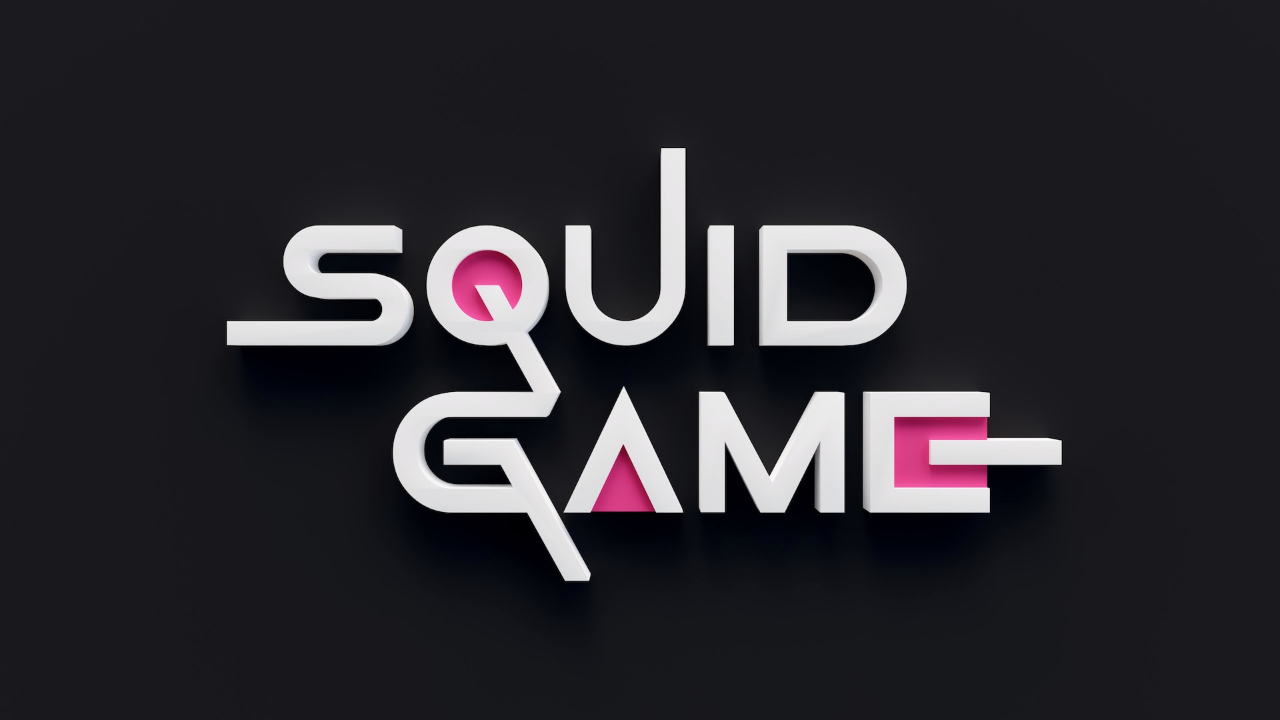 There are many reasons to remove background from logo with AI . Firstly, it saves valuable time that would otherwise be spent manually cropping and erasing backgrounds. This efficiency allows designers to focus on enhancing the aesthetics of their creations.
Additionally, it offers flexibility, enabling designers to place logos on different backgrounds or merge them seamlessly into other visuals. Moreover, it enhances professionalism by ensuring clean, crisp logos, which is crucial for branding consistency. Lastly, it opens up possibilities for innovative designs, allowing for creative experimentation.
With BGremover, users can focus on editing rather than on how to remove background from logo.
Why choose BGremover as your AI logo background remover?
Choosing BGremover as your AI logo background remover is a smart decision for several compelling reasons. First and foremost, BGremover excels in its simplicity and user-friendliness when it comes to learning how to remove background from logo images. Its intuitive interface ensures that even those without extensive design experience can effortlessly produce high-quality results.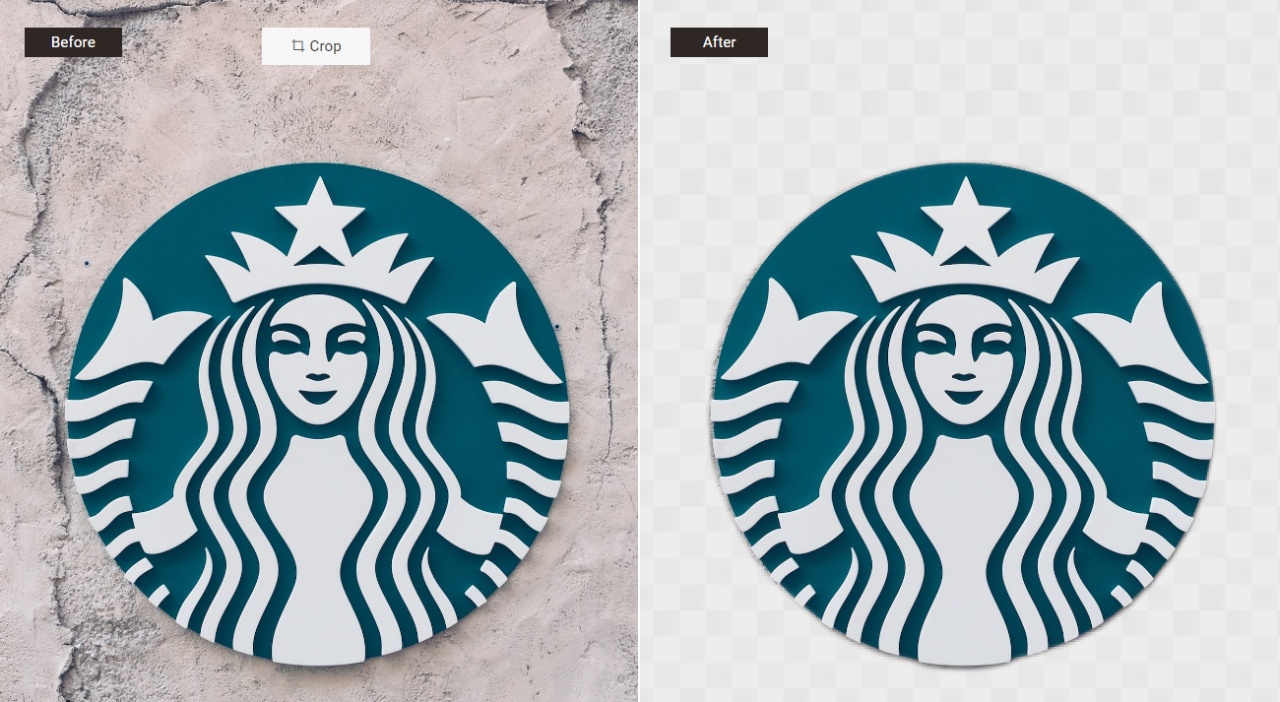 BGremover also distinguishes itself through its remarkable accuracy. The advanced AI algorithms employed by BGremover effectively identify the intricate details of your logo, ensuring precise removal of the background while preserving the logo's integrity. As a designer, beginner or not, you don't have to worry about how to make a logo transparent. You will get the results automatically in seconds.
How to remove background from logo with BGremover online?
Learn how to remove background from logo with Background Remover in simple steps.
Step 1: Begin by clicking on the link provided to access BGremover's homepage. Here, you will immediately come across the "Upload Image" button, click on it to go ahead.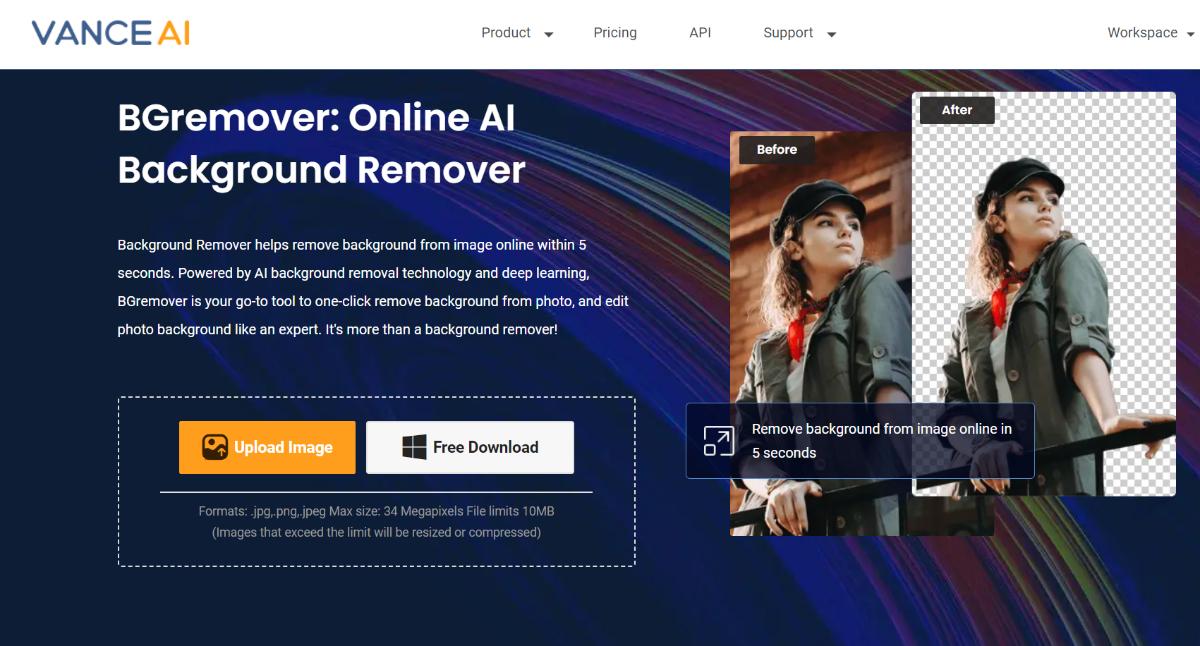 Step 2: Once you've entered the workspace, proceed to upload your image. At this point, you can specify whether you'd like the background color change tool to prioritize the object or the human subject in the image. Once you're ready, click on the "Start to Process" button.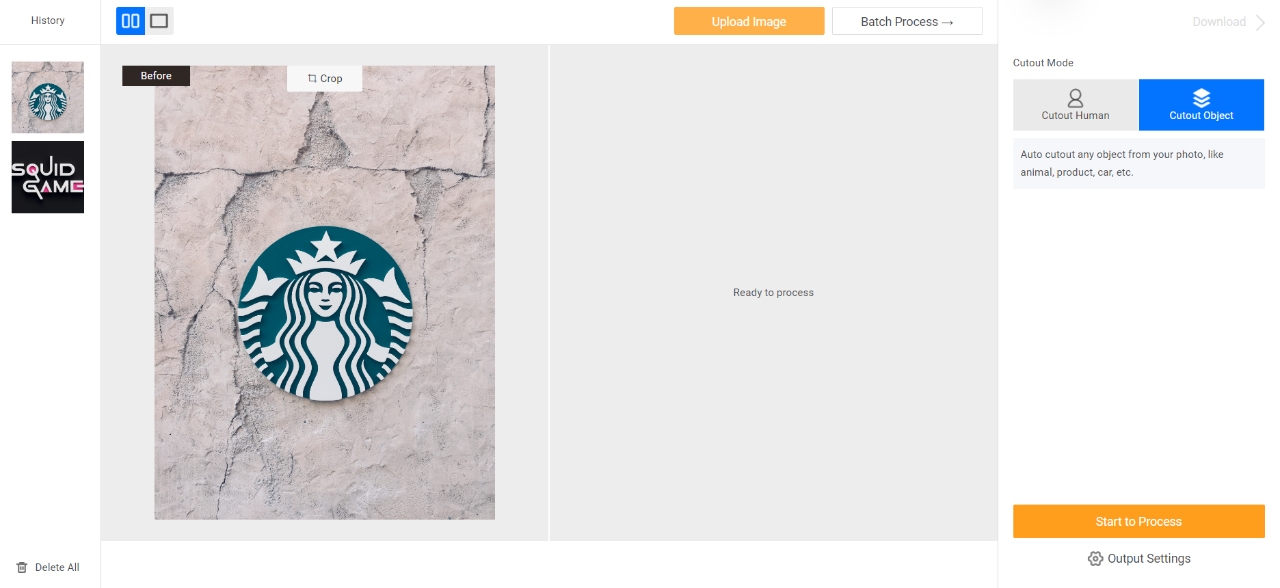 Step 3: After a brief processing period, the final edited image will appear on your screen. To save the edited image with the new background color, simply utilize the "Download Image" button.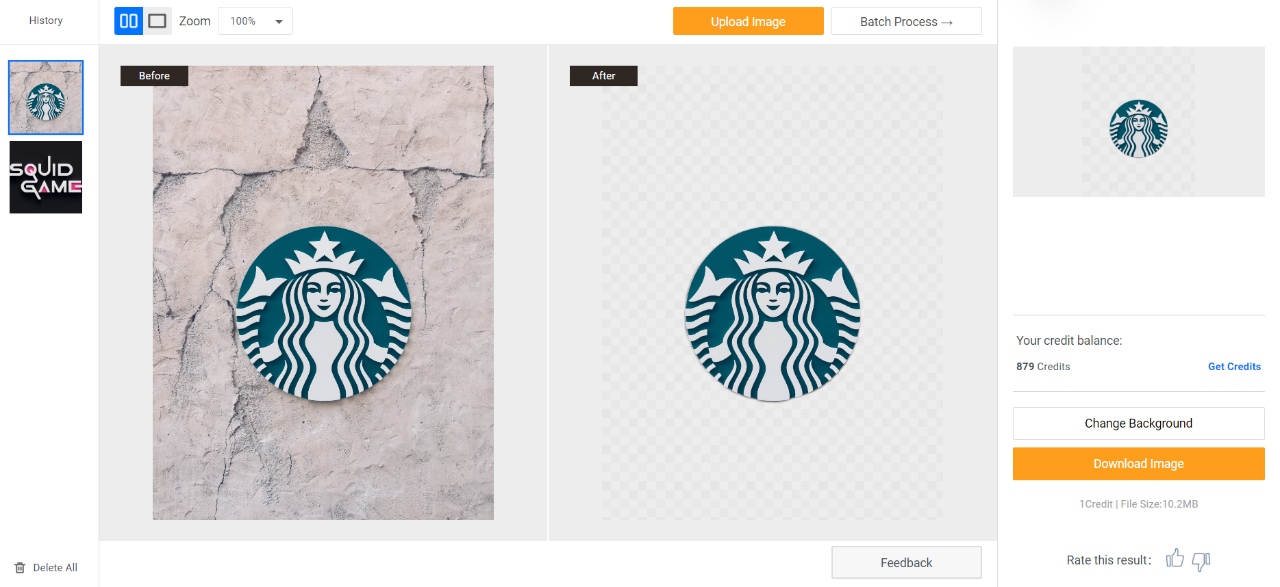 BGremover also supports to make background white or remove color from image.
How to make a logo transparent with VanceAI PC on the desktop?
In this section, we will look at how to make a logo transparent with VanceAI PC.
Step 1: Start by clicking on the provided link to visit VanceAI PC online. Once on the page, locate and select the "Free Download" option to acquire the setup file for your device. Run the setup file and follow the installation instructions to install the software.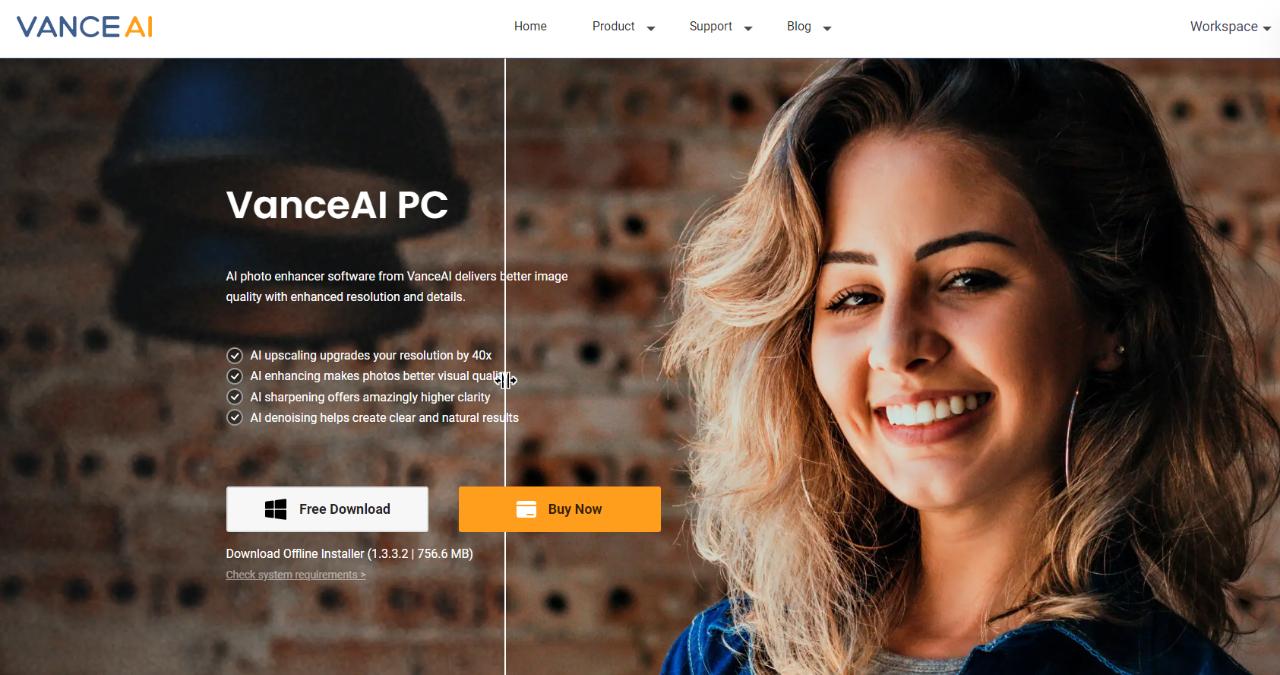 Step 2: Launch it and navigate to the homepage. Locate and click on the background remover tab. Upload the image you wish to edit and configure the settings as needed. When you're ready to proceed, click on the "Start to Process" button.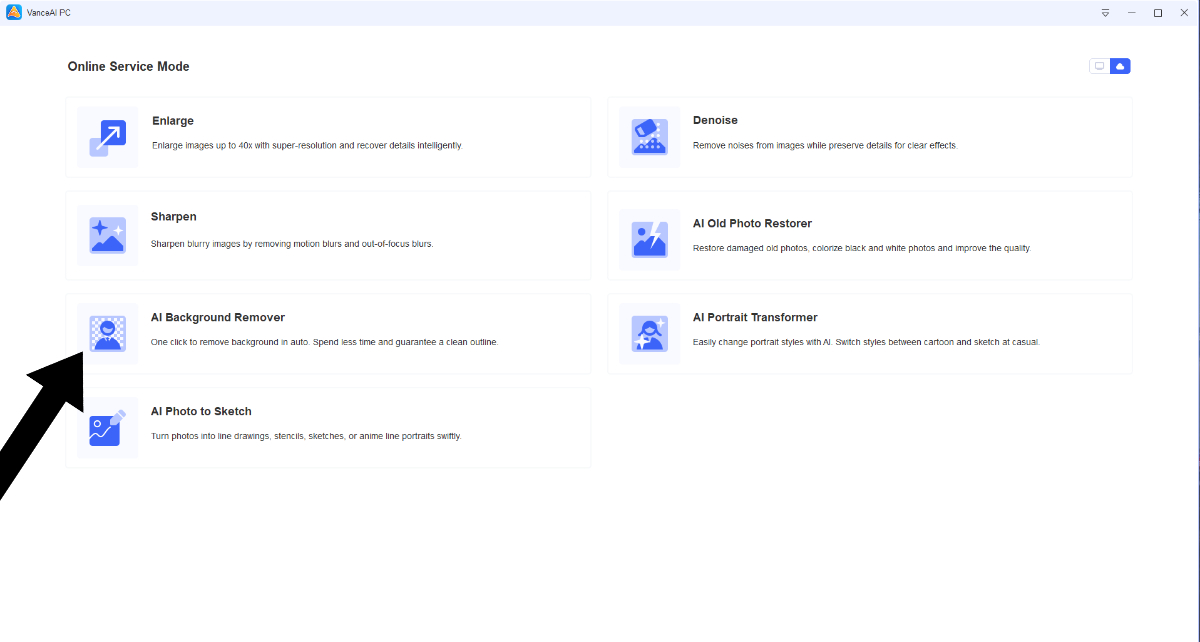 Step 3: The software will indicate when the process is complete. You can use the preview feature to view a comparison of the edited image. To save the edited photo, simply utilize the download option.
BGremover mkes more than a transparent logo
How to change a logo background with BGremover Background Changer?
BGremover offers a feature named Background Changer, which enables users to add a new background. Users can first get a transparent logo then add something new to it.
Step 1: After using BGremover, click on the "Change Background" button. Once you get there, click on any image to apply it to the logo image. You can also click on the "Image" tab, you can upload an image from your device to add as a background. Alternatively, you can also use the link given above.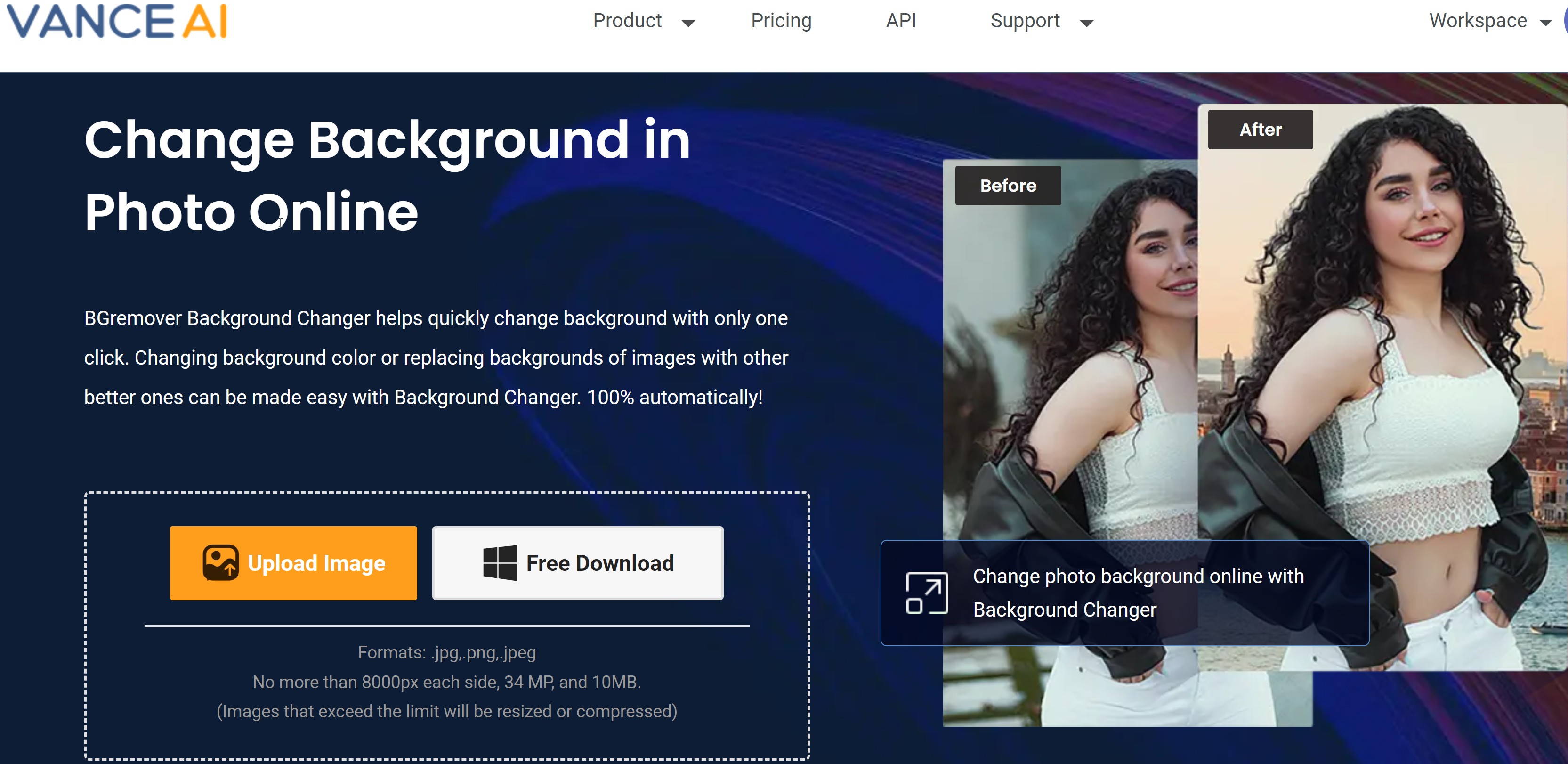 Step 2: Use the download option to get the image on your device.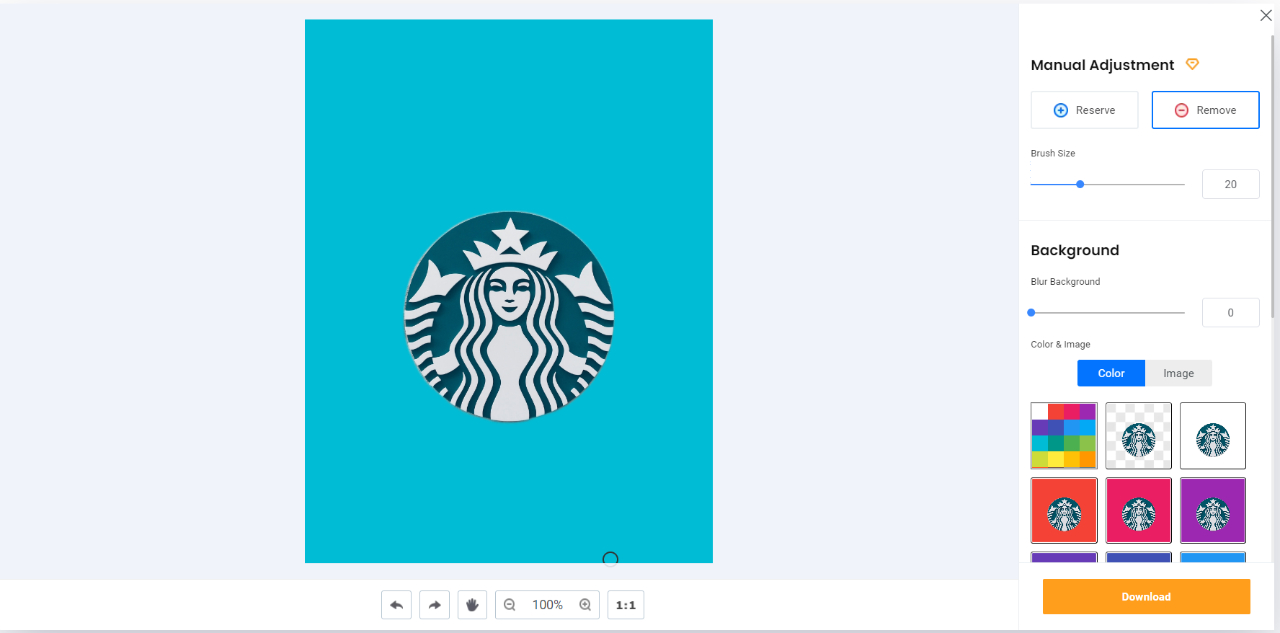 BGremover and other AI logo background removers
| | | | | | |
| --- | --- | --- | --- | --- | --- |
| Product | VanceAI BGremover | PhotoScissors | Remove.bg | Fotor | Picsart |
| Quality of Output | Very good | Good | Very good | Very good | Good |
| Features | Excellent | Very good | Very good | Excellent | Very good |
| Performance | Excellent | Excellent | Excellent | Very good | Very good |
| UI Design | Excellent | Very good | Excellent | Very good | Very good |