Best 7 Tools to remove black background
1. BGremover
Pricing: Free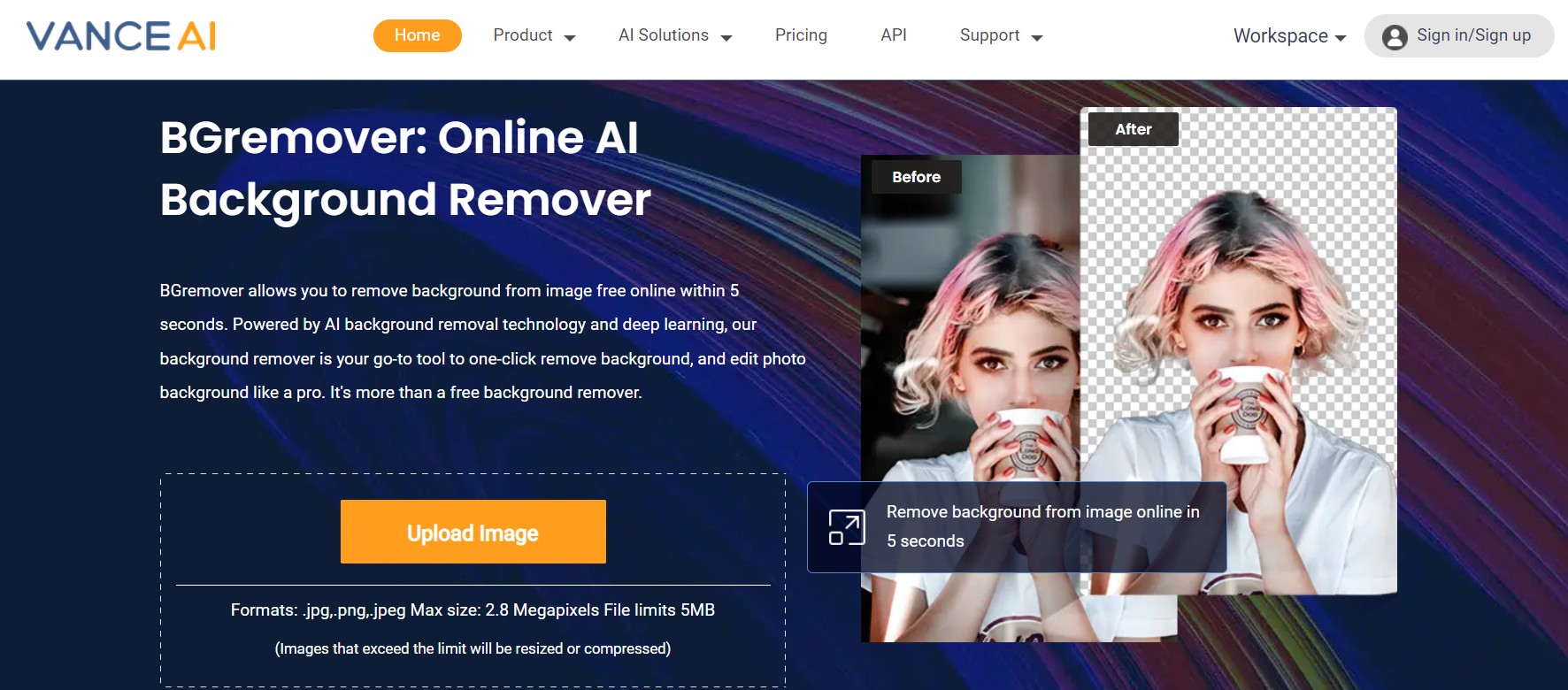 BGremover is the best free online tool to erase background from image, which is a free website that allows users to remove black background from image automatically with a bunch of editing features. With this online app, the removing process becomes extremely simple and fast. Thanks to AI, you can use BGremover to cut out the background accurately.
Pros:
Smooth and user-friendly interface
Useful editing features
Get rid of the background in seconds
Cons:
Cannot process multiple images at a time
How to remove black background with BGremover
Step 1: Upload image. You can drag or drop a file to the workplace of the online tool.
Step 2: Click "Start to Process", and AI background remover will help you remove background from image free within 5 seconds.
Step 3: Save the result to your device by clicking "Download Image".
Pricing: Free and Paid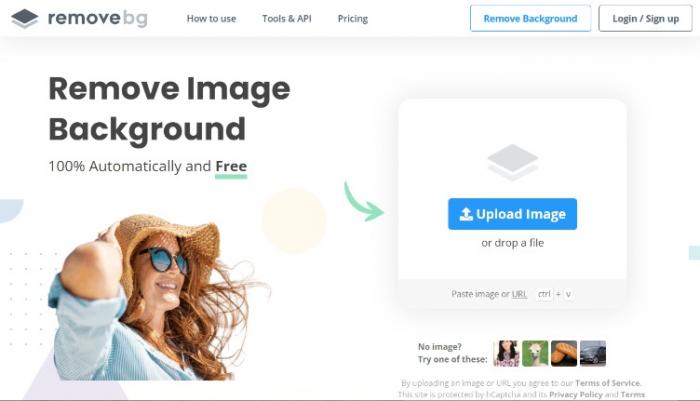 Here is another black background removal tool high up on this list deservedly. Remove.bg can remove black background from image online for free. By using its automatic process, you can get a transparent background and get rid of the black background. It performs excellently and gets the job done almost instantly. With Remove.bg, you can also get rid of images' black backgrounds with people's portraits, animals, cars, and even graphics. Learn more about Remove.BG.
Pros:
Full range of tools and features
Easy to use
User-friendly and intuitive interface
Cons:
Does not do a perfect job on lower quality photos
Diminished definition in images downloaded
3. Clipping Magic
Pricing: Free and Paid ($6.99/month/100 credits)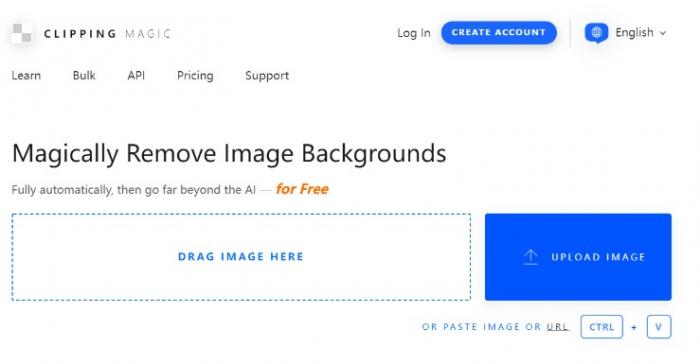 Clipping Magic is another website-based tool to remove black background from image. The tool prides itself on its range of useful features and tools, equipping you with everything you need to seamlessly remove black backgrounds. The output quality is also reliable.
Pros:
Utilizes auto-clip AI
Easy to use
Cons:
Pricing: Free version and Paid ($0,48/image)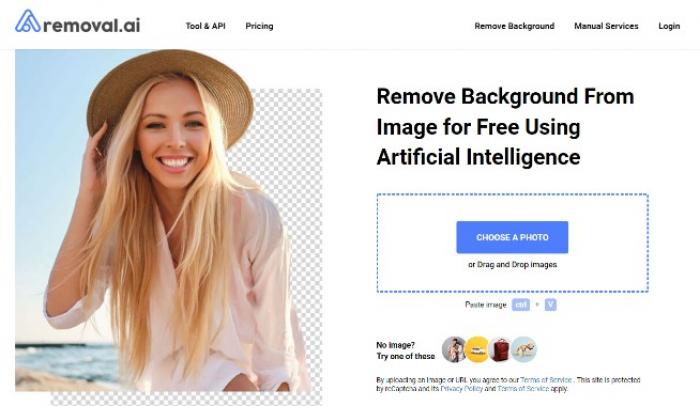 With a mode of operation similar to BGremover, Remove.ai is another choice when it comes to delete black background. This auto background remover allows you to delete black background within 3 seconds. It handles everything for you, all you have to do is select your image and click on the remover feature. It's ideal to use with remove.ai.
Pros:
Excellent free option
Remove a black background easily in one click
Bulk processing
Cons:
More expensive
The output quality is subpar without a subscription
Pricing: Free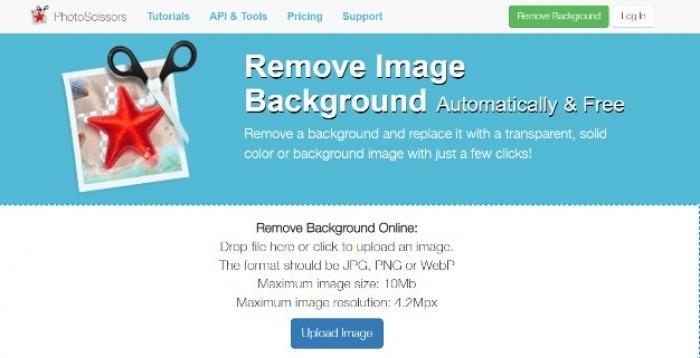 This is the first tool in this list that allows you to remove black background from image both online and offline. It is a simple tool, which requires nothing from you other than uploading the image that you want to remove black background. Unlike heavy software, this tool has a straightforward interface. You can download images with low resolution free.
Pros:
Quality retention
Offers various formats
Free to use
Cons:
It does not give you the best for complex images
The automatic effect is not satisfying
Pricing: Free trial and Paid ($11/month)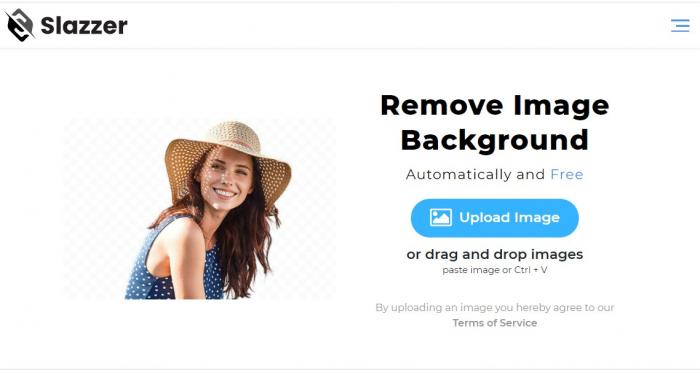 This tool works similarly to remove.bg, and it can help you remove black background within an average of five seconds. As a user-friendly image editor, Slazzer is equipped with a background eraser function. To remove black background with this tool, simply upload the image and be done!
Pros:
Web-based
Fantastic quality and detail retention
Cons:
Limiting of premium features
Pricing: Free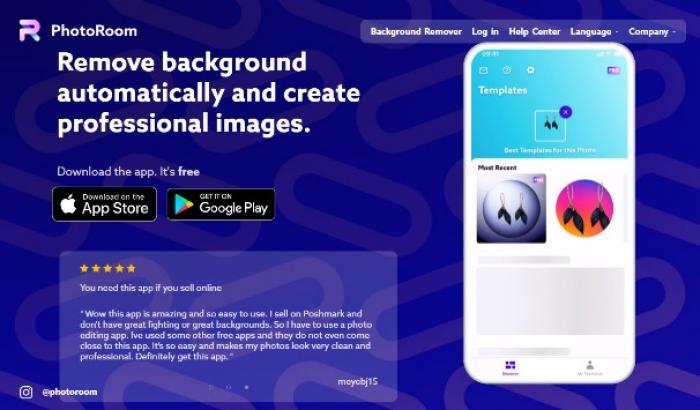 PhotoRoom is the last on our list. PhotoRoom is again an AI-powered image processor that removes black backgrounds from images trained by machine learning. It's a package graphic design tool, allowing users to effectively remove black backgrounds from images without the need for a monthly subscription. The background remove feature is just one feature in this software.
Pros:
Easy to navigate without knowledge of graphic software
Wide variety of functions
Cons:
Many features not available to free users
Final Thoughts
The article has been exclusively written for all the people who want to know how to remove black background from image. The aforementioned tools to remove black background are all accessible and efficient in their own ways. Nevertheless, we recommended BGremover and its related VanceAI Passport Photo Maker to all people. With BGremover, you'll experience flawless and easy-to-use functions. Yet, it's up to you to choose the one you like best.
FAQs
How do I get rid of black background on iPhone?
We have recommended 7 online tools to remove black background from image, and most of them can be used on iPhone. So, the thing you need to do is that you can choose the one that you like best and open its website on iPhone. Among them, we recommended BGremover for its useful features and output quality.
Do you find this post helpful?
Yes
No